Sporting Achievements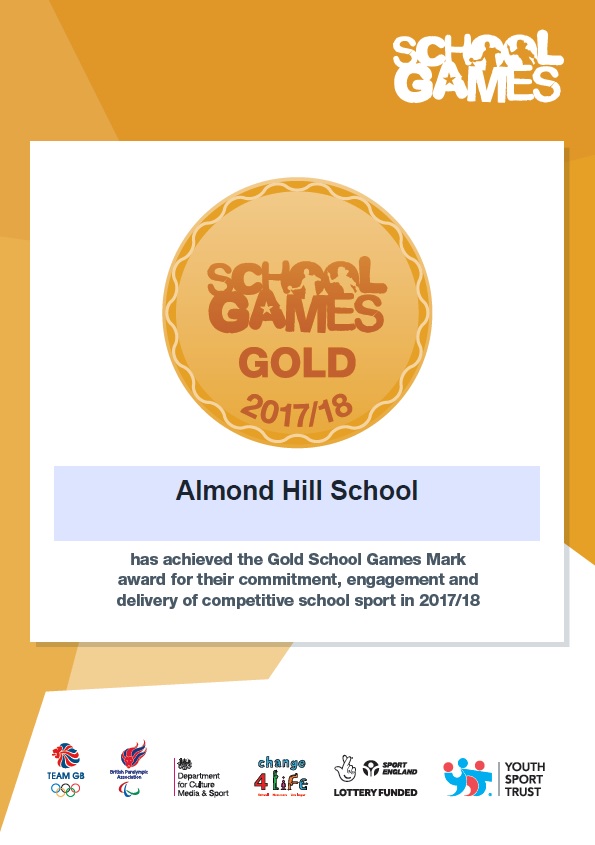 Almond Hill achieved a Gold Mark for School Games in 2017/18. The School Games Mark is a Government led awards scheme launched in 2012 to reward schools for their commitment to the development of competition across their school and into the community.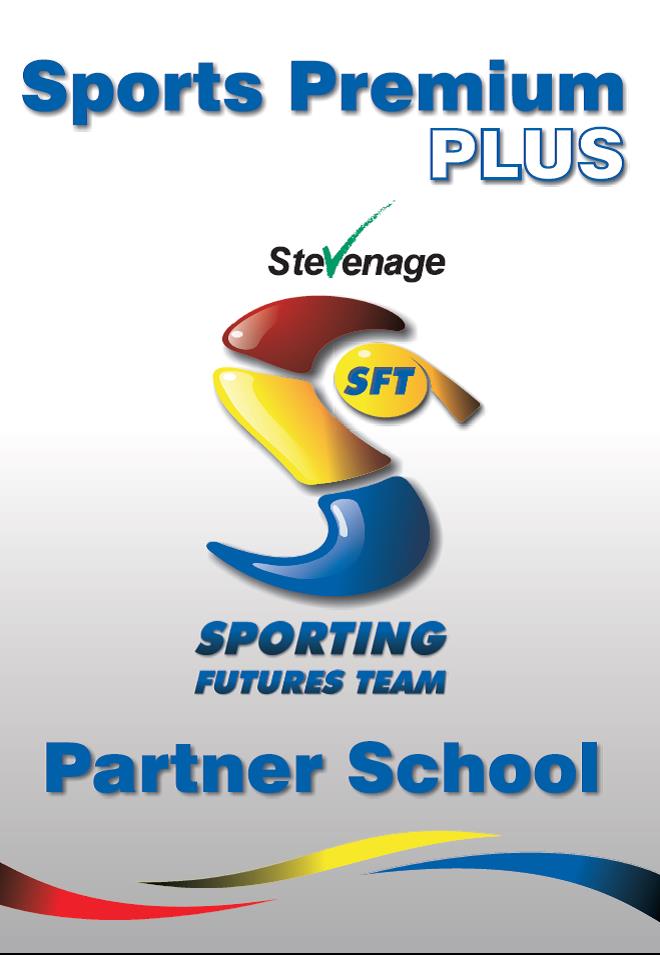 Stevenage Sporting Futures Team
With the collaborative partnership of our school and Stevenage Sporting Futures Team we are able to offer the children a fully inclusive variety of sporting experiences, festivals and competitions, along with support and training for our staff. We are proud to be a Sports Premium Plus school of the Stevenage Sporting Futures Team.
Hi I am Zoë Garvey I have been a sports coach with Rising Stars for 4 years and thoroughly enjoy it. I enjoy both playing and coaching football. I have been playing for 10 years now and still going. I am really enjoying working at Almond Hill and co-ordinating with both the staff and year 6 sports leaders to deliver the Physical Curriculum and more.
Miss Garvey is supported by a group of Year 6 Sport Leaders. Sport leaders undertake special training with Stevenage Sporting Futures and promote and support sport in school. This term the sports leaders are helping Miss Garvey with lunchtime clubs and they are organising a Speed Stacking competition.
Boys Football Results 2018/19
Last week, the boy's football team were very unfortunate to lose against Trotts Hill. They played well but the end result was 7-2
A fantastic sports performance from the boys football team who drew 3:3 against Codicote. Very well done to everyone who took part.
The year 5/6 boys football team were very unfortunate to be on the end of a loss against Peartree Spring Primary. They played extremely well, with the result not being a true reflection of how well the boys played.
Girls Football Results 2018/19
The girls played away against St Nicholas on Monday and they won 4-1. They played really well together and it was a great team effort.
The Year 5/6 Girls Football Team played against Lodge Farm on Monday 12th November. The girls worked tirelessly against a good team which saw Almond Hill end the game as 1-2 winners. A very well done to our team for their efforts and to Jo who scored both goals.
Cross Country 2018/19
The cross country teams did us all very proud at Stevenage Sporting Future Annual Stevenage event! They ran with such determination at the local competition in October and showed themselves to be such good sports in their support of each other. Very well done to both girls teams who came 3rd overall (Yr 5) and 1st overall (Yr 6)
Basketball
Basketball Wow Day! We were very fortunate to receive a visit last week from Paul Sturgess who is the tallest basketball player in the world! The children enjoyed an inspirational assembly and throughout the day, took part in sessions working with Paul to learn different basketball skills and tricks. A great day was had by all.
A group of Year Six' took part in a Basketball tournament last Thursday 8th November at Barnwell School. The team played very well and showed an excellent understanding of the rules of the game and fair play. Unfortunately, we did not progress out of the group stages but did draw one of our games. As a group, this was their first basketball tournament playing competitively and they all made a brilliant effort - well done!