Year 5 Remote Learning
Welcome to the Year 5 Remote Learning Page
We have set up year group e mails so parents can contact teachers with any learning queries. This will only be managed during the school day. E-mails can be accessed through: year5@almondhill.herts.sch.uk Any other queries should be sent to admin@almondhill.herts.sch.uk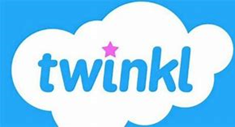 Twinkl has given parents FREE access to their onlince services for one month during the Coronavirus outbreak. Below you will find a user friendly 'how to' guide to ensure parents are able to get the best out of the Twinkl site.
Year 5 Learning Timetable - W/C 30.03.20
Work from the timetable below to complete your learning from home for this week. It has been designed so you get learning experiences as close to being at school as possible. There is a range of all subjects and regular breaks to help keep you focused during the learning activities.
Morning PE slots could be the Joe Wicks daily fitness sessions which are live on You Tube at 9am or your choice – be sure to get out of breath!
The final task of the day is quiet and independent reading. Set a timer for a minimum of 20 minutes. This is not only a good chance to learn through reading and enjoy a story but also to wind down after your day of home learning.
The number shows you the relevant sheet you will need to complete the task. Click on the link to the weekly timetable and you will find the work sheets at the bottom.
The colour key below shows you the subjects each day.
Complete all activities in your schoolbooks. If you do not have a specific book you can complete on sheets or paper from home. Don't forget to date, title and underline just like you would at school.
This timetable will be updated for each year group weekly. If there are any specific questions, you can email us at

year5@almondhill.herts.sch.uk

where we will try to give feedback and support you with learning where needed and possible.
Things not included on this timetable which you should be trying to complete regularly are: Times tables practice, handwriting and singing!
Click here
to access the timetable for wc 30.03.20
Back to remote learning homepage