Issue 27 - 29th March 2023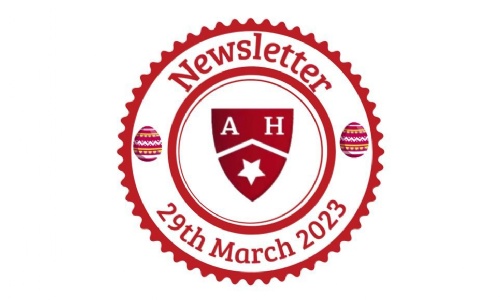 Dear Parents/Carers,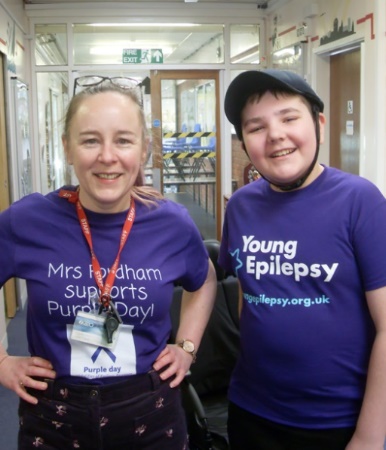 On Monday, the school community went purple to raise awareness for epilepsy. It was fantastic to see so many people participate and I was very proud of how well the children engaged in my assembly on Monday. A big thank you to one of our parents who organised some bands to sell – I am very grateful and we raised £100!
I hope everyone is looking forward to 'breaking the rules' on Friday (gulp!). Don't forget to make your payments on School Gateway. For more information, see the end of this newsletter.
The last day of term is on Friday 31st March and we will be finishing at 1.00pm on that day. The kitchen will be offering a cold lunch option (cheese, ham or tuna baguette). Please arrive promptly to collect your children.
Have a wonderful Easter break and I look forward to seeing you when we return on Monday 17th April.
Emma Fordham
Headteacher

Key Messages
Mock SATs for Year 6
Well done to year 6 who have been taking their mock SATs test this week and thank you to the school community for being respectful and remaining quiet during the tests. We have two more days left – please encourage children to have a good nights sleep and a healthy breakfast to prepare them for the day. We have had some year 6 children arrive late this week. Please do your very best to arrive promptly.
School Photos - Deadline for Orders
This is a gentle reminder to all parents that the ordering deadline date for FREE DELIVERY to the school is SUNDAY 2nd APRIL. Any orders placed after the deadline will be subject to postage & packaging costs with delivery direct to your home address.
Headlice
We have had reports of headlice in school. Please check your child's hair and treat if required. There is no need to keep your child off school.
FOAH Update - Meetings, Events and Volunteers
I am most appreciative for those parents of FOAH who attended our meeting on Monday. One of the things we discussed was the fact that many of the members will be leaving at the end of this academic year. Without further volunteers, this wonderful committee who raise money for our school and put on fabulous events is in danger of folding. If there are any parents that are willing to help with any events next term and finding out how the committee works, please get in touch and ask to speak to me.
The next meeting is on Monday 15th May.
Microsoft Teams meeting
Join on your computer, mobile app or room device
Click here to join the meeting
Meeting ID: 373 211 760 150
Passcode: a2LsAL
One of the events the FOAH are looking to organise is a car boot sale in the summer term. Before they begin planning, they would like to find out if parents would be interested in being involved (selling at the car boot). Please complete the short survey below if this is something you would be interested in.
Newsletter Feedback
Thank you to those parents who took the time to complete the survey regarding our newsletter. Your feedback is vital for us to continue to improve. We will collate the responses and feedback to parents when we return after Easter.
Attendance
Year 3 – 96%
Year 4 – 95%
Year 5 – 90%
Year 6 – 92%
All students – 93%
Class winners – 4H - 98%
The government expectation for attendance is 96%+
Diary Dates
House Points

Click the button below to view our house points totals.
Almond Hill Achievements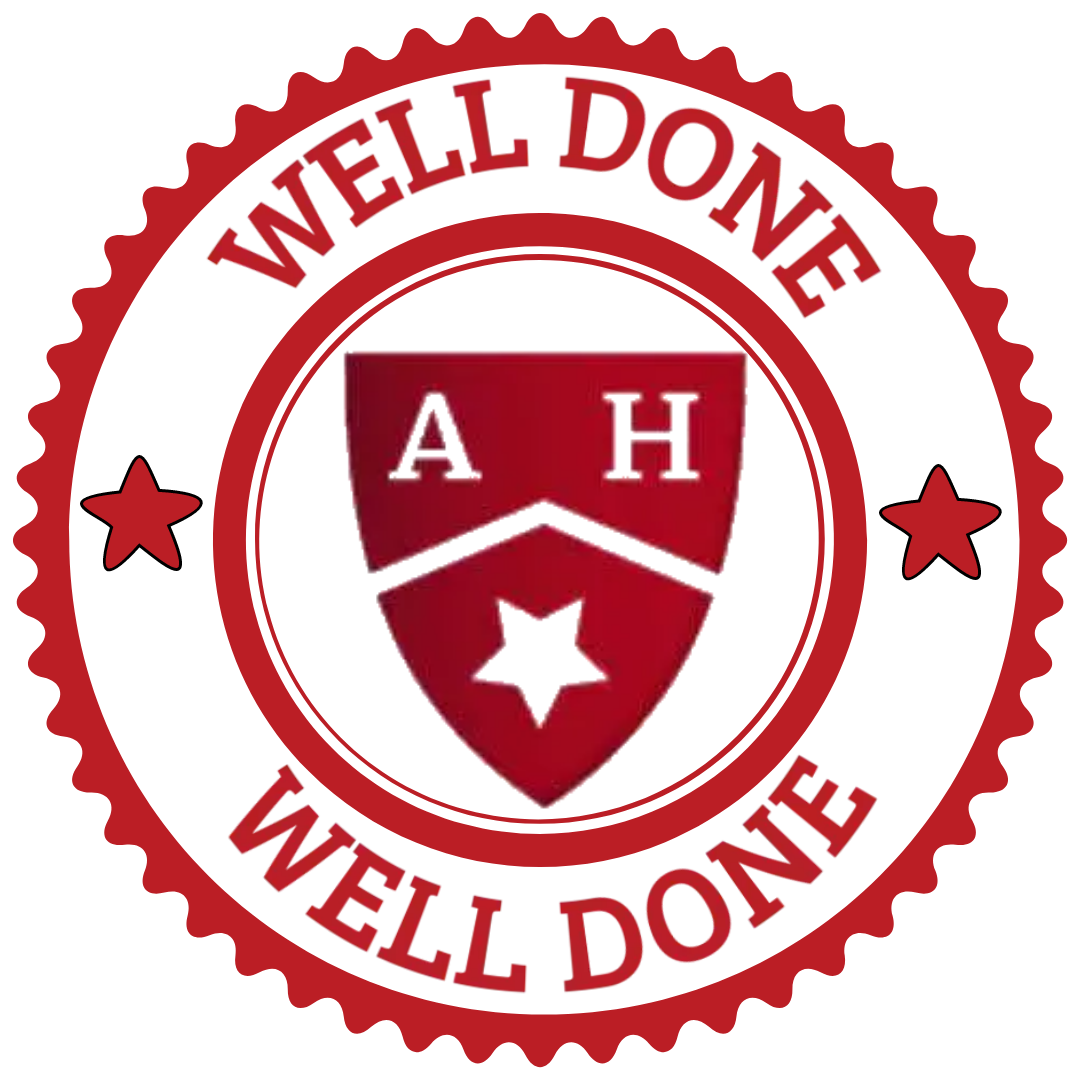 Click the button below to see all the wonderful things our children have achieved outside of school.
In Other News....
The Big Litter Pack
This week, children in our ECO Committee have been taking part in Keep Britain Tidy's Big Litter Pick campaign. We have 'pledged to pick' and will work to clear the grounds of any litter to make it safer for the wildlife that lives here. Two children in our school have got ahead of the game and spent some of their weekend litter picking in their local community. Well done, Marley and Anniyah!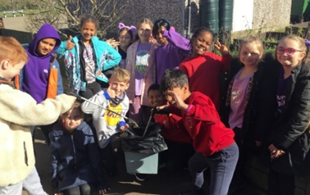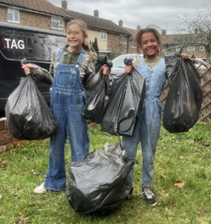 Event Details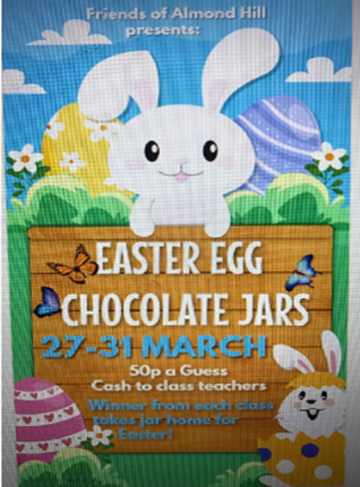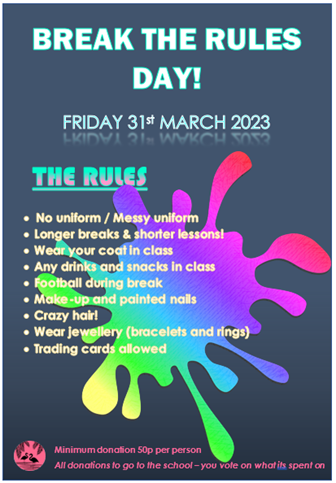 These are the rules that can be broken on Friday 31st March. Payments can be made on School Gateway (minimum of 50p per broken rule).
As always, if your child is bringing snacks to school they must be NUT FREE. This is to protect children in school with severe nut allergies.
If your child would like to bring trading cards to school (on this day only) this is at their own risk. The school cannot take responsibility for them.
Children are not allowed to bring chewing gum to school.