Issue 1- 2nd September
If you missed a recent newsletter you can find a copy below. Newsletters will be removed at the end of each term. If there is a copy of an old newsletter you would like please ask at the office.

2nd September 2021
Dear Parents/Carers,
Welcome back Almond Hill and a warm welcome to our new families. I hope they enjoyed the summer break and are back ready to learn. It has been lovely to see the children back in school today and looking very smart in their school uniforms. As mentioned in the email yesterday, children will continue to come to school in their PE kits on their classes PE days. Please ensure that children are adhering to our uniform standards.
School begins at 8.45am and ends at 3.15pm. Please remember children must not go on the jungle gym outside of the school day, the jungle gym is only to be used during break and lunch times. We are currently waiting for our annual safety check, so no children will be allowed to use the jungle gym until this has been completed, I am sure parents will understand and support us in this. Please can I request that the drop off is for vehicles only and that families do not cross it. There are three pedestrian entrances and exits that any year group can now use.
Government guidelines indicate we should lift many of the restrictions that were placed in schools. However, our current risk assessment states that we will continue with enhanced cleaning, hand and respiratory hygiene and ventilation. With this in mind, please remember that children will need to wear warmer clothes as the weather gets colder as the classroom windows will be open and we wouldn't want the children to get cold.
We have a contingency plan in case of an outbreak which would be defined as 5 or more cases of close contacts. The contingency plan outlines reintroduction of previous measures such as working in year group bubbles and having assemblies online. We would seek to avoid staggering start and end times and moving to remote learning only as a last resort and if advised externally to do so. I will keep parents updated of any changes.
Thank you once again for all the responses to the parent survey. I managed to speak to most parents that requested a call back over the summer and will be feeding back to parents more generally over the next few weeks. One of the main requests from parents was extra curricular clubs. Evidently with the restrictions in place for the last two years these have not been possible but we have had a history of providing a wide range of good quality clubs in the past and are aiming to restart those this term. Please keep an eye out for any letters/forms for these. In response to parent feedback. we will not be operating a first come first served system as this can disadvantage some children but there will be a deadline for returning forms. Our office team will then work very hard to ensure all children get to attend something they are interested in.
I hope you are looking forward to starting our journey with Seesaw. I have been overwhelmed with the response from parents so far with over 75% of consent forms back already. We will begin rolling this out over the coming weeks and look to have Seesaw fully embedded in your child's classroom by the end of term. Please bear with us as teachers learn how to use the programme and work on engaging children in the process. We may experience some teething problems, which can often happen with technology but I know parents will enjoy the app.
Finally, I am really looking forward to working with you to provide the best year ever at school and although there are likely to be many bumps in the road and the future remains uncertain, if we work together I am confident that we can overcome anything that comes our way with a little patience and teamwork.
Emma Fordham,
Headteacher
Almond Hill News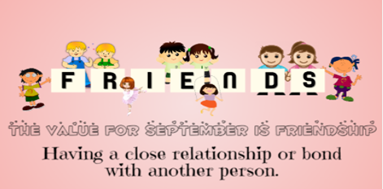 School Lottery
The FOAH have launched our School Lottery, tickets are available to buy NOW. Please support our school and follow the link to buy tickets: School Lottery



Term Dates
The term dates for 2021/22 are available to view on our website: Term Dates
School Dinners
Next week we will be on week 2
School Dinner Menu

Please pay for your dinners in advance, using the School Gateway app.
Secondary Admission
The applications for secondary/upper school places to start in September 2022 opened yesterday Wednesday 1st September 2021, for children in year 6.

Admissions information is available at: www.hertfordshire.gov.uk/admissions

On-time applications close on 31 October 2021

Please click here for the Secondary Transfer leaflet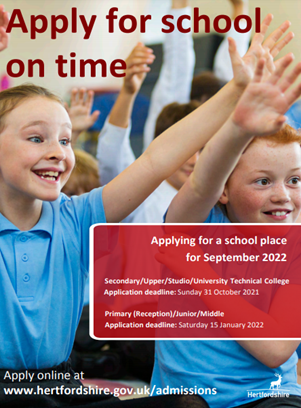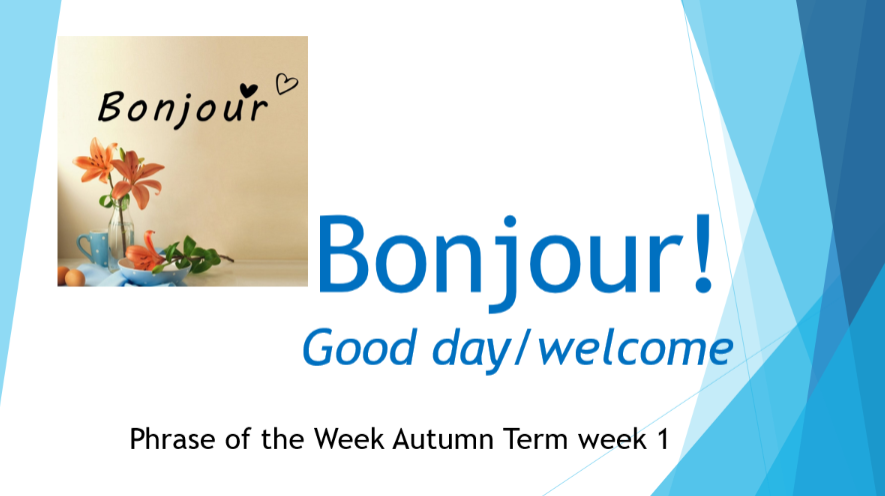 Diary Dates
Friday 15th – Sunday 17th October – Year 6 Residential Trip
Monday 25th – Friday 29th October – Half Term
Sunday 31st October – Secondary school application deadline
Wednesday 17th November - Flu vaccinations (8.30am - 3.00pm)
Friday 10th December - Flu vaccinations (12.30pm - 3.00pm
In an effort to save paper we no longer send a paper copy of the newsletter home. You can access the weekly newsletter via the school gateway app or the school website and it is also sent home via email each week.
With our communication methods changing it is important more now than ever that we have an up to date email address for you. If you do not see the newsletter by email on a Wednesday please contact the school office to ensure we have the correct details for you.