Issue 10 - 10th November
Newsletters will be removed at the end of each term. If there is a copy of an old newsletter you would like please ask at the office.
10th November
Issue 10
Dear Parents/Carers,

We are looking forward to meeting families at our open evening tomorrow. If your child has been asked to be an ambassador for a particular subject, please ensure they are wearing their school uniform (or PE kit if they are representing PE) and are ready to represent our school. Children should arrive at 4.45pm at the room they will be working in. Parents are then asked to collect at 6.45pm from the same room. Year 6 ambassadors should also arrive at 4.45pm and will meet at (and be collected from) the main entrance. It is a great opportunity for children to act as 'ambassadors' for our school and children who have taken part in the past always reported really enjoying the experience.
A reminder for those that wish to join us tomorrow, the evening will run from 5.00pm until 7.00pm and is open to all parents looking for a junior school place in September 2022, anyone that is looking to make an in-year application or those that have joined us in the last year. With schools going back to light restrictions last week, I wanted to assure parents that after consultation with Herts County Council, we are able to go ahead with our open evening but we are asking all staff and visitors to wear masks whilst in school.
Last week we sent you our 'you said, we did' following our parent survey. We continue to strive to improve and the results are regularly reviewed so we can consider your feedback when making changes to how we do things at Almond Hill. Some things will take longer to implement than others but I was pleased to share some of the work we have done with you. Many of you requested an online calendar and you now have the option to 'subscribe' to our website calendar. The calendar is regularly updated and I would encourage parents to subscribe to keep up to date with what is happening in school. Some of the events won't always be relevant to your child but our calendar will sync with yours so you no longer have to worry about inputting those important dates such as school holidays and inset days. If you missed our 'you said, we did' you can view it again here.
Next Friday is our 'break the rules' day. What rules will your child be breaking? Will they be wearing non-school uniform or do they fancy eating their pudding before they've had their lunch? Or will they be breaking all the rules? It costs just 50p (each) to break a rule and payments can be made via School Gateway.
We are taking donations for November's secondhand book sale. We are incredibly grateful for all the donations we have received so far and the children have thoroughly enjoyed choosing books to buy at previous sales. If you have any books at home your child is no longer interested in, please bring them in to your child's class teacher – thank you. The regular sale of second hand books and uniform is part of our commitment to be more eco-friendly by preserving the world in which we live and supporting the cost of bringing up children which we know is expensive. At Almond Hill, we believe reading is really important so we want to make it accessible for all.
Our value for the month of November is respect, treating someone or something in a manner that shows you care. Examples of showing respect include; showing good manners, being polite and showing interest in the talents, cultures and religions of others.
Since my last newsletter, we haven't had any new positive cases of COVID.

Emma Fordham,
Headteacher
Almond Hill News
Attendance Last Week
Year 3 – 94.3%
Year 4 – 92.8%
Year 5 - 92.2%
Year 6 – 93.8%
Total - 93.3%
Class winners – 3K – 98.4%
School Dinners
Next week we will be on week 3 of our new winter menu.
Please pay for your dinners in advance, using the School Gateway app.
Clubs
Please be reminded, there will no after school clubs on Tuesday 30th November.
Christmas Events
After seeking advice and in light of the introduction of light restrictions we have decided that we will not be having parents at the Christmas events.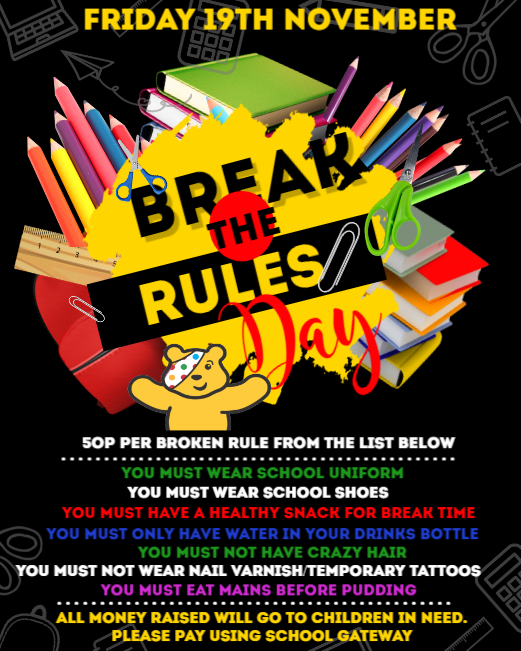 Reverse Advent Calendar 2021 for Foodshed
A message from Year 5 who have been learning about community action in PSHE - written by Tokoni – 5P

Every day, thousands of people are driven into poverty without any food or water but you can change that. If you donate food to the foodshed you could save lives. Anything like pasta, rice, noodles, soup or even toiletries will help someone in need. We are asking you to donate for a good cause. Even one tin of food will help someone in need. Please bring your helpful items into your child's classroom during November.
SEND and Wellbeing Information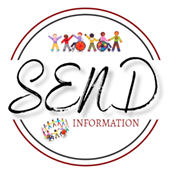 Course title: Natural Flair Coaching Ltd Presents: Natural Steps to Stronger, Safer Families A Protective Behaviours Approach to Emotional Wellbeing. This is offered as an online course. Please click here for more information.
FOAH Christmas Gift Room
We are pleased to be holding our Christmas gift room again this year. This will be held for all year groups on Thursday 9th December. This is always a popular event and we thank the FOAH for the hard work they put in to organising this for the children. Look out for more details coming soon.
Smart Watches
Please do not allow children to wear smart watches/Vtech watches (or similar) to school. Not only are these expensive devices that could go missing, they can also cause a distraction in class.
Almond Hill Achievements
Jake and Eden in year 5 recently competed in their first taekwondo competition and we are incredibly pleased to tell you that they came 3rd! Well done both of you, we are looking forward to hearing about your future achievements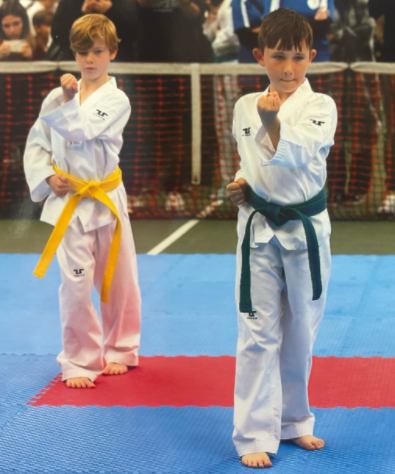 Almond Hill in the News
Click here to view the recent article in the Comet newspaper where Mrs. Fordham explains how we have been taking advantage of our wonderful outdoors as a result of lockdown to enhance learning.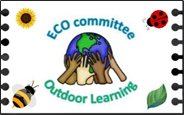 Kindness Week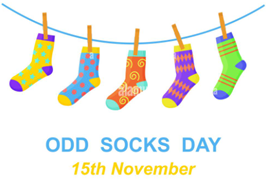 During w/c the 15th November children will be celebrating 'Kindness Week' with the theme 'One Kind Word'. Across the week we will be discovering how we can be kind to ourselves and others. We would like to start the celebration by supporting 'Odd Socks Day' on Monday 15th November. Children can come into school wearing odd socks (and the rest of their normal school uniform) to celebrate how unique and different we all are.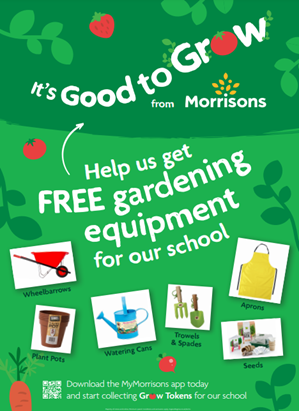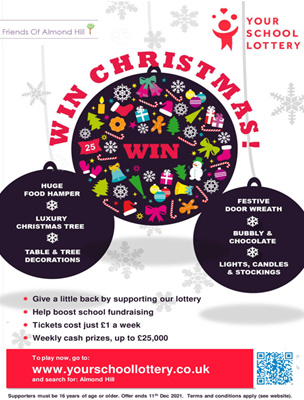 ---
Diary Dates
Thursday 11th November – Open evening for prospective parents and anyone that joined us in the last year (5.00-7.00pm)
WC 15th November – Kindness Week
Monday 15th November – Odd Sock Day
Wednesday 17th November - Flu vaccinations (8.30am - 3.00pm)
Friday 19th November – Break the rules Friday for Children in Need
Thursday 25th November – Travelling Book Fair
Tuesday 30th November – After school clubs cancelled
Friday 3rd December – Occasional Day
Tuesday 7th December – Choir performance (Holy Trinity)
Thursday 9th December – FOAH Christmas Gift Room
Friday 10th December - Flu vaccinations (12.30pm - 3.00pm)
Monday 13th December - Year 3 Christmas dinner day
Tuesday 14th December – Choir performance (Cromwell)
Tuesday 14th December - Year 4 Christmas dinner day
Wednesday 15th December - Year 3 and 4 - Talent show (details tbc)
Wednesday 15th December - Year 5 Christmas dinner day
Wednesday 15th December - Year 5 Christmas dinner day
Thursday 16th December - Year 6 Christmas dinner day
Friday 17th December - Year 3 and 4 Christmas performance 1.30pm
Monday 20th December – Carol service at St Nicholas Church for years 5 and 6 (details tbc)
Tuesday 21st December – Year 5 and 6 – Talent show
Tuesday 21st December – Last day of term (finish at 1.00pm)
Wednesday 22nd December – Tuesday 4th January – Christmas Holidays
Wednesday 5th January – INSET day
Thursday 6th January – First day of term

To keep up to date with what is happening at school, you can subscribe to our calendar here
---
In an effort to save paper we no longer send a paper copy of the newsletter home. You can access the weekly newsletter via the school gateway app or the school website and it is also sent home via email each week.
With our communication methods changing it is important more now than ever that we have an up to date email address for you. If you do not see the newsletter by email on a Wednesday please contact the school office to ensure we have the correct details for you.