Issue 14 - 8th December
Newsletters will be removed at the end of each term. If there is a copy of an old newsletter you would like please ask at the office.
8th December 2021
Issue 14
Dear Parents/Carers,
FOAH hold their Christmas Gift Room tomorrow. They have a range of gifts available for children to buy for their loved ones for Christmas and they cost £2 each. We can take cash on the day but we are unable to accept IOUs. A big thank you to FOAH for organising the event for our children.
Don't forget, if you have any small unwanted toys at home these might be ideal for our home-made Christmas crackers. Part of our commitment to being more eco-friendly means we won't be purchasing crackers for the children to have during their Christmas dinner as we don't want to encourage the production of single use plastic. If you have any bits lying about, please bring them in to school and give them to your child's class teacher. We really do need the kitchen rolls to get this started or whilst you're wrapping presents could you save us your cardboard rolls from the wrapping paper.
Next week, children will be having their Christmas lunches and there will be a reduced menu for the rest of the school. On their Christmas lunch day, all the year group will eat in the dining room. When a year group are having their Christmas dinner, the rest of the school can have jacket potato with cheese or school packed lunch (ham or cheese) and they will eat in their classrooms. Children can also wear Christmas jumpers (or Christmas accessories) on their Christmas lunch day.
Monday 13th December - Year 3 Tuesday 14th December - Year 4
Wednesday 15th December - Year 5 Thursday 16th December - Year 6
On the subject of Christmas jumpers, it has been suggested by a parent that there may be many households with redundant Christmas jumpers from last year that need to be disposed of. Equally, there will be many families that do not have the resources to spend on a jumper that may only be worn once. This is why we have said accessories or jumpers can be worn. However, if any families do have Christmas jumpers they wish to donate to the school please could you send these in with your child. They would need to be washed and ready for wear.

Back by popular demand! Our next secondhand book fair will take place during school on Tuesday 14th December. Thanks to the kind donations from families and staff, we have lots of books for sale. Books cost just 50p each and all classes will be able to visit the book sale during the day. Please bring cash in for the sale.
Parents in year 6
As you know, we have been trialing some different groupings of children this half-term. Now we are coming to the end of term, we would like to hear your views about the impact of these changes. We are interested to see if parents feel the changes have secured improvements and are beginning to prepare children for challenges ahead such as SATs and secondary transition.
Please complete the survey below (by Wednesday 15th December) to give us your feedback.
www.almondhill.herts.sch.uk/survey
Since my last newsletter, we have had one positive case of Covid across the school.
Emma Fordham,
Headteacher
Almond Hill News
Attendance Last Week
Year 3 –91.74 %
Year 4 – 89.7%
Year 5 – 87.3%
Year 6 –86.6%
Total - 88.9%
Class winners –3B and 6O 92.3%
School Dinners
Please pay for your dinners in advance, using the School Gateway app

Travelling Book Fair
Travelling Book fair sold £295 worth of books, giving school £78 of free books.
FOAH Raffle
Please remember to return your raffle stubs and money to school by Friday 10th December – thank you.
Author Visit
On Friday 26th November, Cath Howe (a children's author) visited our school. She has written three books especially for Key Stage 2 children, one of which is being enjoyed by Year 6 as part of their PSHE lessons. 'Ella on the Outside' is a fun book which the children are really enjoying. During her visit, Cath delivered an upper school assembly and worked with children in Year 5 and 6 exploring writing techniques.

Tree Planting
Last week our Eco Committee, with help from Mr. Boakes (Chair of Governors) and Mr. Brown (Site Manager), began planting our new perimeter hedge. The hedglings have been supplied by The Woodland Trust as part of a nationwide initiative. We have some photos on our website and will keep you updated on their progress.
Reminder
A reminder that if children are collected late, they must be signed out at the office. We do understand there are some occasions where parents can be late but please be aware that teachers have meetings after school so, where possible please arrive promptly for collection at 3.15pm.
You Said. We Did
Following feedback from parents, Facebook will replace our current Twitter account. We will begin using Facebook for advertising events in January.
Uniform
Please ensure your child brings a coat with them each day. We spend our break and lunchtimes outside and it is becoming particularly cold. We have also increased our outdoor learning so children need to be dressed appropriately for the weather.
Almond Hill Achievements
A big well done to Annelise in year 5 who competed at the Hertfordshire County Gymnastics Championships over the weekend and won gold! Annelise is county champion cup level 1 age 9-10. Congratulations!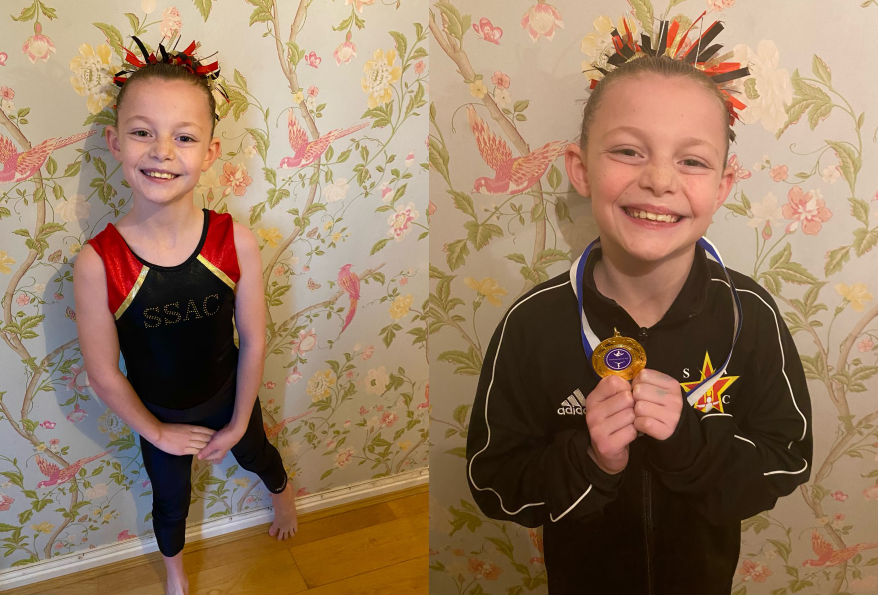 We are really delighted that parents are sending us details of their child's achievements. We love to see these so please send any pictures (with information) to admin@almondhill.herts.sch.uk to be included in our newsletter.
Lower School Performance
Please remember to bring your child's costumes to school on Wednesday 15th December ready for the performance on the 17th. Remember, we don't want parents to make additional purchases, whatever you can manage will be fine.

3K - Christmas jumpers
3B - Stars or tinsel
3C - Mary & Joseph
4J - Angels
4H - Shepherds
4L - Kings
You will have received an email this week if we have not had your consent form back, please complete the consent ASAP. Without this, your child will not be included in the performance.
Reverse Advent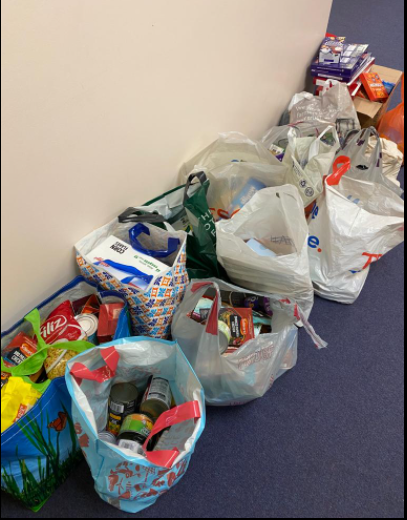 A big thank you to everyone who supported our Reverse Advent this year. We have had lots of donations which I am sure will be gratefully received.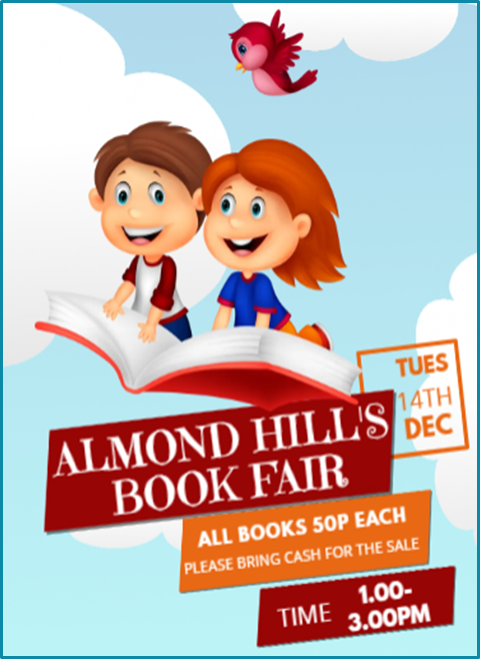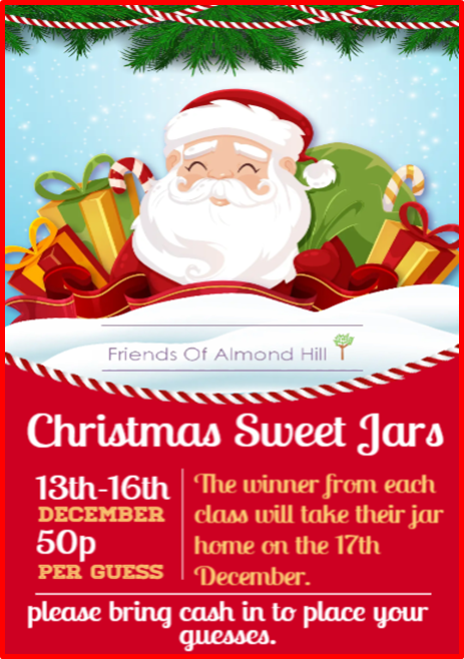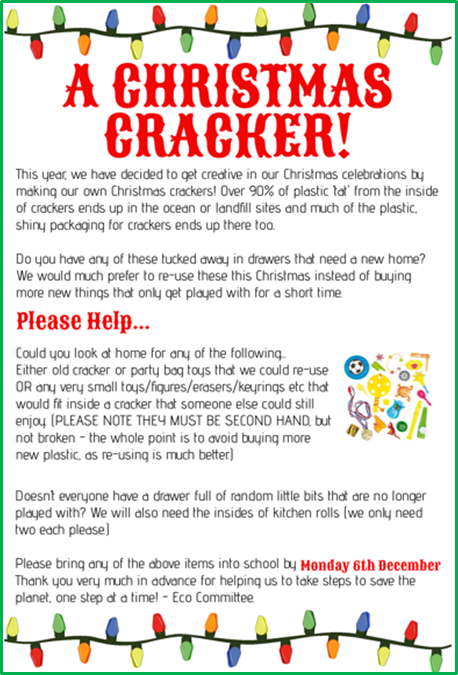 Diary Dates
Thursday 9th December – FOAH Christmas Gift Room
Friday 10th December – FOAH Raffle (deadline for return)
Friday 10th December - Flu vaccinations (12.30pm - 3.00pm)
Monday 13th – Thursday 16th – Christmas Sweet Jars
Monday 13th December - Year 3 Christmas dinner day and party day
Tuesday 14th December – Almond Hill Book Fair
Tuesday 14th December - Year 4 Christmas dinner day and party day
Wednesday 15th December – Lower school performance costumes brought into school
Wednesday 15th December - Year 5 Christmas dinner day and party day
Thursday 16th December - Year 6 Christmas dinner day and party day
Friday 17th December - Year 3 and 4 Christmas performance (live streamed at approx. 1:30pm)

Friday 17th December – Choir performance (live streamed at approx. 2:30pm)
Friday 17th December – FOAH Raffle Draw
Monday 20th December – Carol service at St Nicholas Church for years 5 and 6
Tuesday 21st December – Packed lunch option only (ham or cheese)
Tuesday 21st December – Last day of term (finish at 1.00pm)
Wednesday 22nd December – Tuesday 4th January – Christmas Holidays
Wednesday 5th January – INSET day
Thursday 6th January – First day of term
To keep up to date with what is happening at school, you can subscribe to our calendar here
---
In an effort to save paper we no longer send a paper copy of the newsletter home. You can access the weekly newsletter via the school gateway app or the school website and it is also sent home via email each week.
With our communication methods changing it is important more now than ever that we have an up to date email address for you. If you do not see the newsletter by email on a Wednesday please contact the school office to ensure we have the correct details for you.