Issue 16 - 12th January
Newsletters will be removed at the end of each term. If there is a copy of an old newsletter you would like please ask at the office.
12th January 2022
Dear Parents/Carers,
Happy New Year! I hope you all enjoyed the festive break with your families. You will have received an email on Wednesday 5th January updating you on the current guidance regarding Covid. Please ensure you have read this email and familiarised yourself with the guidance. Further guidance was issued on 11th January with the advice that anyone who tests positive on a lateral flow test but does not have symptoms, no longer requires a confirmatory PCR but are required to isolate immediately. However, anyone who has tested positive but does have symptoms must get a PCR.
Our value for the month of January is tolerance. Over the last 2 years we have had to practise our tolerance throughout the many changes we have faced both as a school community and at home. When we talk about tolerance, we think about how things can be different or unusual to what we expected. However, we can also show tolerance by enjoying working with different people and learning from them and understanding that others have different views and opinions to us and that this is okay.
Last term was the first full term where all classes used Seesaw and I want to thank families (and staff) for engaging with the app. We had more than 2,500 family visits throughout last term which is fantastic! I would encourage parents to keep visiting their child's journals and 'liking' or commenting on the posts – this is a real motivator for the children.
Many children will have received new devices for Christmas. It is important that parents and carers take responsibility in ensuring children are only able to access content that is appropriate for them and that you are aware of what they are doing. At the end of this newsletter, you will find advice on setting up parental controls on a variety of devices and I would urge parents to take the time to do this. Later this term, the school will be undertaking an online safety audit, led by an external provider who will seek the views of children, parents, staff and governors to gain a perspective on this area of children's life experience. Mrs. Lyons, our computer lead, has also organised a survey for the children regarding their use and experience of WhatsApp to help gain understanding how we can further support children and families to navigate the online world safely.
In response to our survey which told us that Facebook was the most popular social media amongst our families, Almond Hill is now on Facebook! The page will be used primarily to advertise the school but we will also post updates regarding events that are taking place in school and some in school reminders. This will not replace our usual channels of communication so it is important to continue to monitor emails from us for important updates as well as reading our weekly newsletter. You can 'like' our page by following the Facebook logo below. Please note, there is another page named Almond Hill Junior School that has not been set up by the school and we are not affiliated with this page or its content.

I am sure parents will join me in welcoming Mrs. Campbell back from her maternity leave this week. Mrs. Campbell will work alongside Mrs. Osborne in 6O whilst Mrs. Geer prepares to start her maternity leave. We have also had some new families join us this term so a big welcome to them too.
Emma Fordham,
Headteacher
News and Events

Attendance
Year 3 – 93.0% Year 4 – 92.7%
Year 5 – 91.1% Year 6 – 89.9%
Total - 91.7% Class winners – 4J - 97.8%
School Dinners Next week we will be on week three of our menu. Please pay for your dinners in advance, using the School Gateway app. Dinner money costs for this term are £72.90 for half term, £13.50 weekly and £2.70 daily.
Donation Request
Mrs. Burgess and the Pastoral Team would be grateful of donations of any emoji cushions you may have at home that are no longer wanted. Please bring these into school and give to your child's class teacher – thank you.
A big thank you for your kind donations of Lego at the end of last term!
Performances
Although I am sure it feels like a very long time ago, I wanted to thank parents for 'tuning in' to our live streamed events at the end of term. We had approximately 150 parents join us to watch the year 3 and 4 Christmas performance and 40 parents joined to watch our year 5 and 6 choir!
Learning Updates
At the end of last term, the children were busy creating their learning updates for you. To see what they were learning, click here.
Newspaper
Some children in year 4 put together a newspaper for the rest of the school last term. You can read it here!
2 Cool 4 School – Issue 1
DSPL2 Questionnaire
The DSPL2 (Delivering Special Provision Locally) are looking at how they can help support families this year and have put together a short survey for all parents and carers in the DSPL2 area to complete. Please take a few minutes to complete the survey following the link: https://forms.office.com/
Ask me about…PSHE at Almond Hill!
We'd love to share what we're learning in PSHE this week. Try asking your child about these topics so they can explain to you what they have been learning or discussing.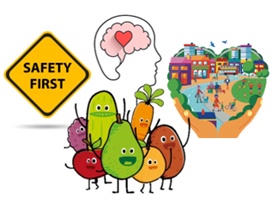 Year 3 – What is a healthy diet?
Year 4 – What do you know about road safety?
Year 5 – What is a community?
Year 6 – What does 'Mental Health' mean?
Lost Property
A pair of black trainers in a Tesco bag went missing on the Monday before Christmas break. The shoes have not found their way back to lost property and have not been found in school. Please check these have not accidentally come home with your child, the shoes are named.
School Lottery
Who needs a holiday? This half-term you can win a Forest Holiday worth £500 in one of 11 locations throughout the UK. Support your school now for your chance to win this amazing prize:
www.yourschoollottery.co.uk


Parent Courses
NESSie & Angels Parent Online Workshops 2022 Supporting Children with Additional Needs.



These workshops are designed for parent/carers of children and young people awaiting assessment or displaying traits of ASD and/or ADHD. They are all delivered online via Zoom
Taking the Classroom Outside
4L brought their maths lesson to life last term by making a human pie chart to help understand their data. Almond Hill is committed to outdoor learning and year 4 have demonstrated a unique way of working – well done!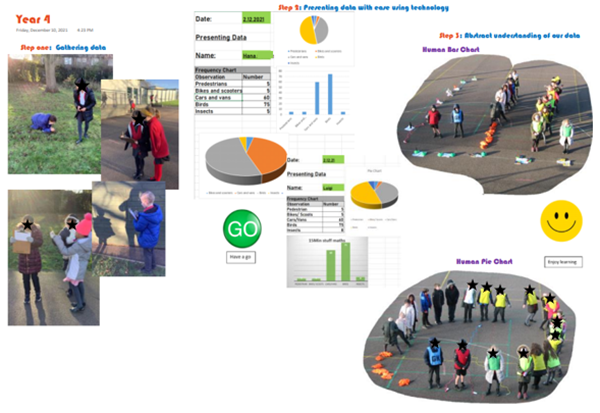 Almond Hill Achievements
Last week, Nelly and her dance partner made the final in their first ever Blackpool Champions national competition which is such a huge achievement for them! They competed with children from all over the UK. They are their dance teachers first ever Junior finalists at Blackpool, placing 4th in the UK and the only all girls couple to make the final! Well done, Nelly!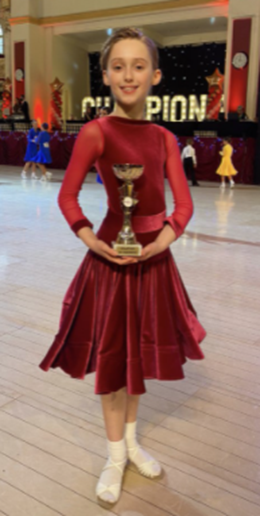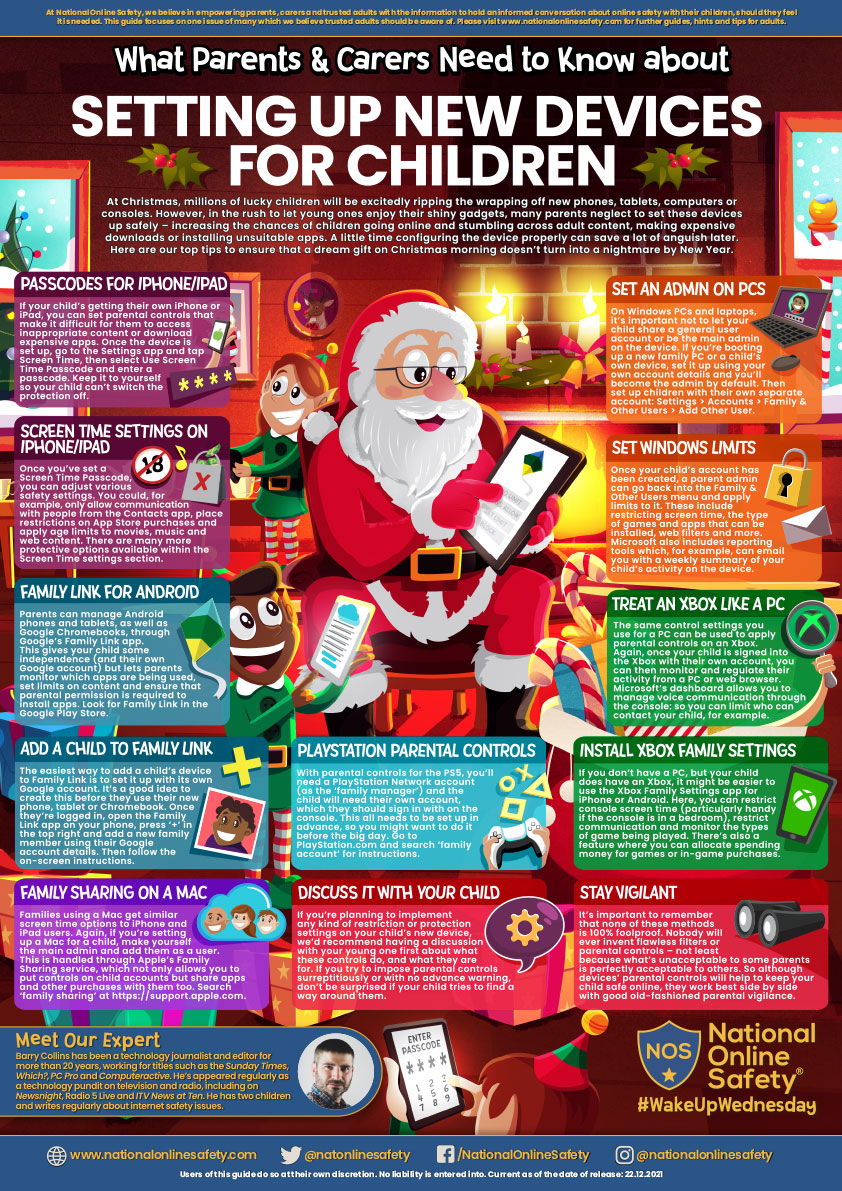 Diary Dates
Wednesday 12th January – Drama club recommences (3.15-4.30pm)
Friday 28 January - Sunday 30 January – RSPB Big Garden Birdwatch
Tuesday 1st – Thursday 3rd February - Chinese New Year
Tuesday 8th February - Valentine's Discos after School – details TBC
Monday 14th – Friday 18th February – Half term
Saturday 19th March – FOAH Family Photographer (details tbc)
Tuesday 22nd March – Year 5 Stem Centre visit
In an effort to save paper we no longer send a paper copy of the newsletter home. You can access the weekly newsletter via the school gateway app or the school website and it is also sent home via email each week.
With our communication methods changing it is important more now than ever that we have an up to date email address for you. If you do not see the newsletter by email on a Wednesday please contact the school office to ensure we have the correct details for you.