Issue 17 - 19th January
Newsletters will be removed at the end of each term. If there is a copy of an old newsletter you would like please ask at the office.
19th January 2022
Issue 17
Dear Parents/Carers,

The guidance for self-isolating has been updated again. From Monday 17th January, you can stop self-isolating at the start of day 6 if you get 2 negative rapid lateral flow test results on days 5 and 6 and do not have a temperature. Tests must be at least 24 hours apart. If either test is positive, you must wait 24 hours before testing again. Please ensure you inform the school office of any positive test results. gov.uk
FOAH have planned an exciting event for children next month. They will be hosting our first SILENT disco on Tuesday 8th February. Tickets cost £5 and include a slice of pizza and a drink. Tickets can be purchased now via the School Gateway app. Please note, children should come in via the main external gate to access the hall directly and be collected from the quadrant (between the hall and the year 5 and 6 building). Details of the times can be found on the flyer at the end of this newsletter. The disco starts at 3.30pm for children in year 3 so children (year 3 only) can stay at school and change (if they wish) before going to the disco.
Please go through the school dinner menu with your child and help them to choose food that they will enjoy at lunch time. Some children are telling adults they 'do not like anything'. This can be helped by choosing their option with them the night before and if they do not like anything, they then have the option to bring in a packed lunch. We do not want children to be hungry and food is cooked 'to order' so it is unlikely we will have 'spares'.
In our English lessons this month, the whole school are doing some fantastic writing activities based on a book called 'The Barnabus Project.' This is part of the North Herts and Stevenage Schools Annual Writing Project. More than 15 schools in the area are working on the project which culminates in an awards evening at the Broadway Cinema in Letchworth on Wednesday 9th February. Across the school, children will be shortlisted for year group best writer awards and there will also be prizes for endeavour and progress. This event will be a great opportunity for other schools to see our children's writing and some of the wonderful art/DT projects so please encourage the children to unleash their creative talents on the home learning task. Further details of the awards evening will be sent in a few weeks to those shortlisted. Please note, to allow myself and Mrs. Cleaves to attend the awards evening with children, drama club will be cancelled on Wednesday 9th February.
With the weather being much colder recently, the playground can get very icy (particularly in the mornings). Whilst we do use grit to help make this a safer area for children, accidents can still happen. Please help by ensuring children do not arrive before 8.45am as the playground is not supervised before this time.
Parents will be aware from the School Improvement Plan Parent Summary that was sent in the Autumn term, that improving provision and communication for children with SEND is a school improvement priority this year and last term we surveyed parents, children and staff to help measure the impact of changes made. We will continue to survey stakeholders to gauge views and look for evidence that the actions we are taking are having a positive impact. This week, I would like to share the parents survey results with you. Mrs Birchall (SENCo) and I compared the summer parents' survey results with the recent survey sent out in December, taking into account that these are not exactly the same children and families since during that period, year 3 have joined and year 6 have left. Most parents indicated in both surveys that they knew their children's targets, they felt able to contribute to the target review process and they were able to support their children at home 2 or 3 times a week. In the summer parent survey, some parents indicated they would have preferred the opportunity to comment rather than just answer yes/no, which we included in our most recent survey. The vast majority of parents felt that home school communication was at least fair and many thought good. A very small minority indicated it could be better. Mrs Birchall and I have looked at the individual responses and over the coming weeks if there are any we feel need follow up, will receive a phone call/email from either the class teacher (who knows your child best and sees them daily), SENCo, or myself as we feel is most appropriate.
Since my last newsletter, we have had 8 new positive COVID cases.
Emma Fordham,
Headteacher
News and Events

Attendance
Year 3 – 91.4% Year 4 – 94.7%
Year 5 – 88.9% Year 6 – 95.6%
Total - 92.6% Class winners – 3C – 98.6%
School Dinners
Next week we will be on week 1 of our menu. Please pay for your dinners in advance, using the School Gateway app.
The Big Schools Birdwatch
We have signed up for The Big Schools Birdwatch which is an annual event that takes place January to February. Big Schools' Birdwatch is a simple bird survey for pupils to take part in and enjoy together. This activity is about counting the number of birds seen in the school grounds. Last year, the bird that was seen the most was the Wood Pigeon. What will it be this year?
Ask me about…PSHE at Almond Hill!
We'd love to share what we're learning in PSHE this week. Try asking your child about these topics so they can explain to you what they have been learning or discussing.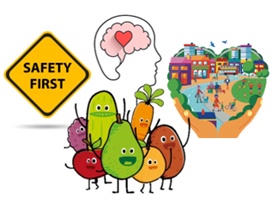 Year 3 – What choices can you make about what you eat?
Year 4 – How can you keep safe when walking in your local area?
Year 5 – What impact does belonging to a community have on your mental wellbeing?
Year 6 – What is the difference between a positive and a negative relationship
Two Online Parenting Courses Fully Funded by Herts County Council Family Services Commissioning Team.
AVAILABLE TO ANY REFERRED PARENTS* ACROSS HERTFORDSHIRE
Course 1: A Protective Behaviours Approach to Emotional Safety and Wellbeing for Families
Click here for details
Course 2: The Secrets to Parenting Your Teenager
Click here for details
*Please contact admin@almondhill.herts.sch.uk if you would like to be referred for these courses.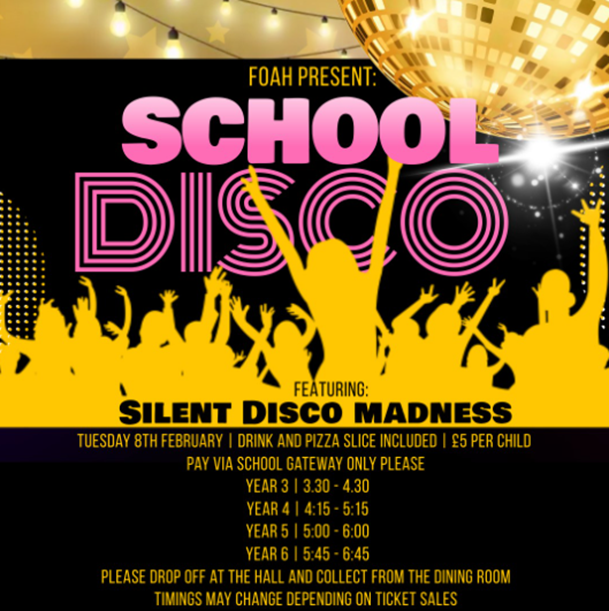 Diary Dates
Friday 28 January - Sunday 30 January – The Big Schools Birdwatch
Tuesday 1st – Thursday 3rd February - Chinese New Year
Tuesday 8th February - Valentine's Discos after School
Year 3 – 3.30-4.30pm Year 4 - 4.15-5.15pm
Year 5 – 5.00 – 6.00pm Year 6 – 5.45 -645pm
Wednesday 9th February – Drama club cancelled
Wednesday 9th February – Writing awards evening
Monday 14th – Friday 18th February – Half term
Tuesday 1st March - Year 5 maths challenge 2022: Heat 4
Saturday 19th March – FOAH Family Photographer (details tbc)
Tuesday 22nd March – Year 5 Stem Centre visit
To keep up to date with what is happening at school, you can subscribe to our calendar here
---
In an effort to save paper we no longer send a paper copy of the newsletter home. You can access the weekly newsletter via the school gateway app or the school website and it is also sent home via email each week.
With our communication methods changing it is important more now than ever that we have an up to date email address for you. If you do not see the newsletter by email on a Wednesday please contact the school office to ensure we have the correct details for you.