Issue 18 - 26th January
Newsletters will be removed at the end of each term. If there is a copy of an old newsletter you would like please ask at the office.

26th January 2022
Issue 18
Dear Parents/Carers,
From tomorrow, the guidance for Covid-19 will change. The government website says 'you will not be required to wear a face covering, including in communal areas of schools, but the government suggests you continue to wear one in crowded and indoor spaces where you may come into contact with people you do not normally meet.' We will continue to review our processes along with our risk assessment and where necessary, introduce elements of our outbreak management plan.
Currently, cases are rising slowly in year 4. As a result, we have implemented the first layer of our outbreak management plan. This week, children in year 4 are being taught in their classes, they are not mixing for lessons (e.g. maths) and they are having boxed lunches in their classrooms. We are monitoring cases and if they start to rise more quickly, we will look at putting other measures in place. We will of course keep you updated of any other changes we feel necessary.
Since my last newsletter, we have had 12 new positive COVID cases.
Emma Fordham,
Headteacher




Click the image above and like or follow our new page!
News and Events

Attendance
Year 3 – 95.5 % Year 4 – 95.6%
Year 5 – 94.1% Year 6 – 92.3%
Total - 94.4% Class winners – 4H– 100%
School Dinners
Next week we will be on week 2 of our menu. Please pay for your dinners in advance, using the School Gateway app.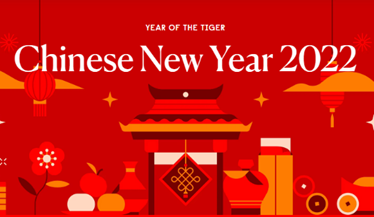 Chinese New Year 2022 falls on Tuesday 1st February and celebrations culminate with the Lantern Festival on 15th, February 2022. To learn more about the Chinese New Year and complete a quiz, follow the link below:
https://www.bbc.co.uk/bitesize/topics

新年快乐! Xīn nián kuài lè! - Happy New Year!
Hertfordshire's plan for children and young people 2021-26
'Our Way Forward - Plan for Children and Young People 2021-2026 sets out how we aim to improve outcomes for children, young people and families. Following the pandemic and the disruption it has caused, this Plan shows how we are looking to get back on track over the next five years. It has been developed with engagement from Children's Services' staff, children, young people and families.'
Click the link to read the plan : https://www.hertfordshire.gov.uk/media-library/documents/about-the-council/data-and-information/cs-plan-for-cyp-2021-26.pdf

House Points
We have some very exciting news! We are introducing house points for P.E. at Almond Hill. This week, your child will have been allocated a team colour (Red, Blue, Green or Yellow -please note this may be different from what they have previously been for sports day). They will remain in this house colour for the duration of their journey through Almond Hill. Siblings have been placed in the same team colours. Ask your child about their colour.
We wish to celebrate success at Almond Hill so throughout the year children can earn house points for their team colour for their ENGAGEMENT, ENJOYMENT and ACHIEVEMENT in P.E. This means that even those children who do not perceive themselves as 'sporty' can also achieve in P.E. through their engagement and enjoyment.
We love hearing about the children's successes outside of school too so please continue to keep us informed of any outside achievements. We will share these in the newsletter and will reward children with a house point for their team colour.
Weekly totals will be shared with you in the newsletter so please keep your eyes peeled.
Online Money Management
As more children and young people start to spend money online through gaming and social media platforms. Internet Matters have created a guide to help parents and carers to equip them with the skills they need to do this smartly and safely. See internetmatters.org/resources/online-money-management-guide
Message for Year 4 Parents
In the next few weeks, Year 4 are going to be making Ancient Greek shields, but we need cereal boxes! Specifically cereal not cardboard because the children can't cut thicker card with scissors! Please bring them in to your child's class teacher.
Ask me about…PSHE at Almond Hill!
We'd love to share what we're learning in PSHE this week. Try asking your child about these topics so they can explain to you what they have been learning or discussing.
Year 3 – Why is exercise important?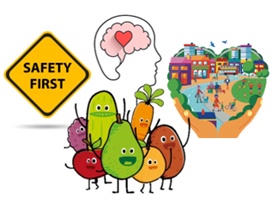 Year 4 – Where can you find help outside of school?
Year 5 – What does local democracy mean?
Year 6 – How can I be more resilient?
Year 4 Rapid Fire Cricket
Congratulations to the Year 4 Rapid Fire Cricket wizards! Courageously, the Year 4 students tirelessly battled team after team at the lovely Barnwell School Sports Hall. They had never played the game before but they weren't phased. The team represented Almond Hill fantastically and scored more and more points each game. Cleo (our team captain) fearlessly faced each opposing captain and won an excellent round of rock, paper, scissors! Hari wowed the judges with his hattrick 12 bonus point lead, without it we would have lost. 3 cheers for Almond Hill... We may not have won the tournament, but we won some games, learnt new skills, and represented the school well by working together, having a go and aiming high.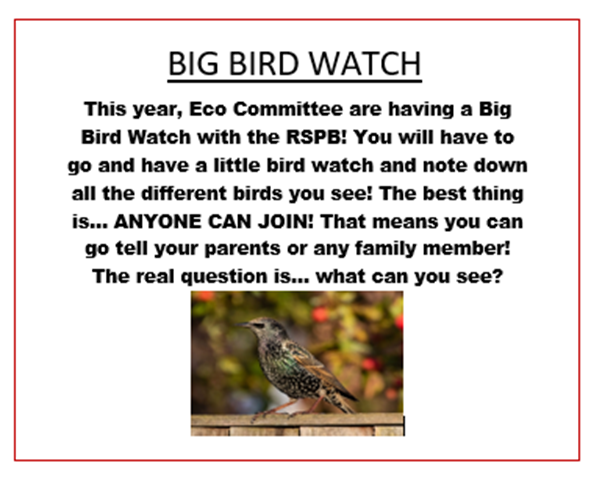 Rag Bag Scheme
The 'Rag Bag' recycling scheme increases awareness about textile recycling and by increasing recycling rates we can help the environment by ensuring less material goes to landfill.
We have a recycling box in the hall and would encourage you to bring in items to be recycled. The scheme is completely FREE, and we will be paid for every kg recycled. Items we can recycle:
Wearable Clothing
Paired Shoes
Handbags
Belts
BeeZee Bodies
WHO'S IT FOR? BeeZee Lite is for families in Hertfordshire with children aged 5 to 15 years old. To be eligible for our free service, your family will need to:
• Live in or go to a school/GP in Hertfordshire
• Have one child (or more) who is above their ideal weight based on the BMI centile chart.
Beezee Lite - One Pager
Vacancy
We are currently advising for a Teaching Assistant post on www.teachinherts.com, please follow the link if you are interested in applying.
Diary Dates
WC 31st January – RSPB Big Schools Birdwatch
Tuesday 8th February – Cross stitch club cancelled
Tuesday 8th February - Valentine's Discos after School
Year 3 – 3.30-4.30pm Year 4 - 4.15-5.15pm
Year 5 – 5.00 – 6.00pm Year 6 – 5.45 -645pm
Wednesday 9th February – Drama club cancelled
Wednesday 9th February – Writing awards evening
Monday 14th – Friday 18th February – Half term
Tuesday 1st March - Year 5 maths challenge
Saturday 19th March – FOAH Family Photographer (details tbc)
Tuesday 22nd March – Year 5 Stem Centre visit
Tuesday 22nd March – PTIs 4.00-7.00pm (details tbc)
Thursday 24th March – PTIs 3.30-6.00pm (details tbc)
Cultural Calendar
Tuesday 1st February - Chinese New Year)
Friday 18th March - Holi (Hindu)
Saturday 2nd April – Sunday 1st May - Ramadan (Islamic)
Friday 15th April - Good Friday
Sunday 17th April - Easter Sunday
Saturday 16th April - Passover (Jewish)
Monday 2nd May - Eid al-Fitr (Islamic)
Saturday 9th July - Eid al-Adha (Islamic)
Saturday 30th July - Al-Hijra (Islamic New Year)
Monday 26th September - Rosh Hashanah (Jewish New Year)
Monday 24th October - Diwali (Hindu)
Monday 19th December - Hanukkah (Jewish)
Sunday 25th December - Christmas Day
Sunday 1st January - New year
To keep up to date with what is happening at school, you can subscribe to our calendar here
---
In an effort to save paper we no longer send a paper copy of the newsletter home. You can access the weekly newsletter via the school gateway app or the school website and it is also sent home via email each week.
With our communication methods changing it is important more now than ever that we have an up to date email address for you. If you do not see the newsletter by email on a Wednesday please contact the school office to ensure we have the correct details for you.