Issue 19 - 2nd February
Newsletters will be removed at the end of each term. If there is a copy of an old newsletter you would like please ask at the office.
2nd February 2022
Issue 19
Dear Parents/Carers,
On Tuesday, FOAH are hosting the school's first silent disco. Currently, we have fairly low number across years 4-6 but we still plan to go ahead. Tickets are available to buy on School Gateway until Friday and cost £5 and include a drink and a slice of pizza. Please note, mobile phones are not allowed at the disco so please ensure these are left at home. All children must be collected (from the quadrant) by an adult. Please remember, staff and parents volunteer their time for these events so would appreciate a prompt collection at the end of the disco.
Year 3 - 3.30-4.30pm Year 4 - 4.15-5.15pm
Year 5 - 5.00 – 6.00pm Year 6 - 5.45 -6.45pm
Due to the timings of the disco, children in year 3 may stay at school and change ready for their teacher to take them to the hall at 3.30pm. All other children should be brought in through the reception gate (this will be propped open) and taken to the hall.
Please be reminded that next week, both cross stitch (Tuesday) and drama club (Wednesday) will be cancelled. Clubs run by Premier will still go ahead. Clubs will resume as normal after half term.
As previously stated, parents will be aware from the School Improvement Plan Parent Summary which was sent in the autumn term, that improving provision and communication for children with SEND is a school improvement priority this year, and last term we surveyed parents, children and staff to help measure the impact of changes made. We will continue to survey stakeholders to gauge views and look for evidence that the actions we are taking are having a positive impact.
This week, I would like to share the child survey results with you. Nearly all children with SEND reported in both the summer and autumn surveys that they like coming to school. More children in the autumn term than summer knew their targets and this was the majority of children in both surveys. Significantly more children reported in the autumn term than the summer that they knew when they had achieved their targets. Most children, but not all, reported in both surveys that they thought they were making progress against their targets. Most children reported in both surveys they had friends to play with at break time and the number of children that reported they didn't, has decreased between the surveys. Lunchtime pastoral provision to help support children who find social times more difficult, include a staffed friendship room and organised activities by peer play leaders. When asked about favourite subjects, the following were the most common; maths, English, PE and art. For those few children who have reported they are not clear about their targets or progress and those that report they don't like school or don't have friends to play with, there will be individual follow up by class teacher, teaching assistants, pastoral team and/or SENCo.
Since my last newsletter, we have had 9 new positive COVID cases.
Emma Fordham,
Headteacher




Click the image above and like or follow our new page!
News and Events
Attendance
Year 3 – 93.2% Year 4 – 92.1%
Year 5 – 91.3% Year 6 – 94.9%
Total – 92.7% Class winners – 3B – 97.2%
School Dinners
Next week we will be on week 3 of our menu. Please pay for your dinners in advance, using the School Gateway app.
Online Safety
Tackling fake news and misinformation
Get practical tips to empower your child to recognise

what fake news is and how to stop the spread of it.
Visit: internetmatters.org/issues/fake-news-and-misinformation-advice-hub
Donation Request
Do you have Dobble at home that you no longer play with? The pastoral team would love donations if you do! We really appreciate all donations from families.
Website Update
We have created a science section on our website with lots of interesting information and experiment ideas. Click here to take a look.
Ask me about…PSHE at Almond Hill!
We'd love to share what we're learning in PSHE this week. Try asking your child about these topics so they can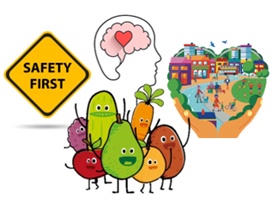 explain to you what they have been learning or discussing.
Year 3 – What are the benefits of a healthy lifestyle?
Year 4 – How can you report a concern that you have about yourself or others?
Year 5 – How can you impact change in your local area?
Year 6 – What are the 5 ways to wellbeing?
Barnabus Project
As you know, in our English lessons this month, the whole school are doing some fantastic writing activities based on a book called 'The Barnabus Project.' The children have been working really hard and I am pleased to share with you one of our displays. Well done to 3B it looks fantastic! Keep an eye on the website where we will be sharing photos from all year groups soon.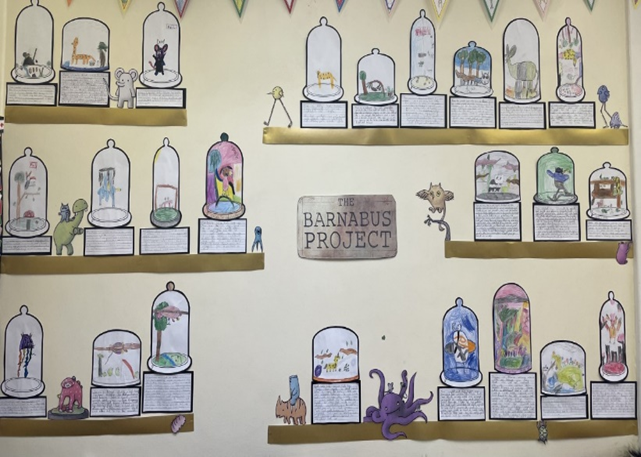 Almond Hill Achievements
A big well done to Aahana who WON the Year 4 Spelling Bee! If your child won in year 3, 5 or 6 and you would like them featured in our newsletter, please email us a photo!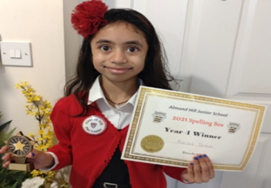 Tate in year 6 competed in the London Championship for dance. She placed runner up in the intermediate section for slow and 3rd for the championship section for solo – well done, Tate!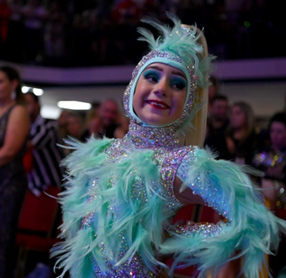 Macey in year 6 attends the London Academy to do Disco free style. She recently competed in the London Championship. She worked so hard following up to the competition and won 1st place in her Slow routine! Congratulations Macey!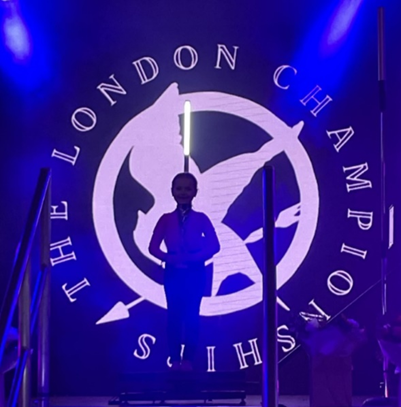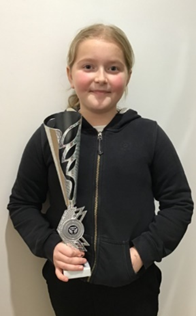 Parent mental health questionnaire
Miss Porter is currently taking part in a government suggested training course focused on developing mental health provision in schools. As part of this course, she has created a survey for parents to complete about the mental health of their child/ren at Almond Hill. With this information she will be able to gain a better understanding of how our current practice is helping our children and also highlight if/how parents would like to be more supported. Please could parents click the link below and complete the short survey. All responses are anonymous.
Thank you! https://www.surveymonkey.co.uk/r/5X9BXHT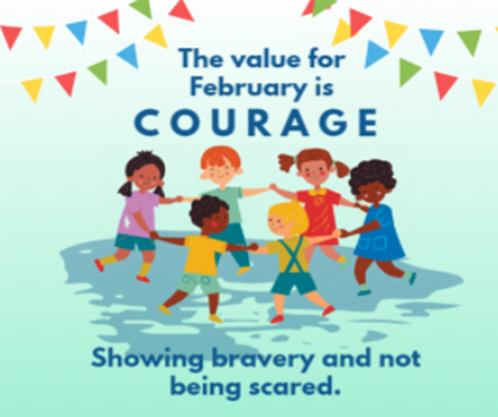 Water Bottles
Please remember that children are only allowed to bring water in their bottles. We do not allow squash or juice.
Preparing for a Healthy Adulthood
Have you seen the new "Preparing for Adulthood" guide, which can help you and your child with SEND prepare for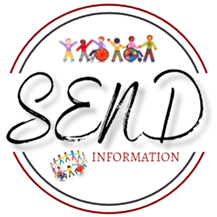 the transition into adulthood and adult health services? It's got LOTS of useful information and advice, tools and resources, and there's also a series of videos that accompany the guide document.
https://www.hertfordshire.gov.uk/microsites/local-offer/media-library/documents/preparing-for-a-healthy-adulthood-final.pdf?fbclid=IwAR24o5rs40sgg-yfZqmo0ZJtWJrKkmPHPUqMoF0K9aZqkBYQ4wpwNfuKQi
Diary Dates
WC 31st January - RSPB Big School Birdwatch
Tuesday 8th February – Cross stitch club cancelled
Tuesday 8th February - Valentine's Discos
Year 3 – 3.30-4.30pm Year 4 - 4.15-5.15pm
Year 5 – 5.00 – 6.00pm Year 6 – 5.45 -645pm
Wednesday 9th February – Drama club cancelled
Wednesday 9th February – Writing awards evening
Monday 14th – Friday 18th February – Half term
Tuesday 1st March - Year 5 maths challenge
Saturday 19th March – FOAH Family Photographer (details tbc)
Tuesday 22nd March – Year 5 Stem Centre visit
Tuesday 22nd March – PTIs 4.00-7.00pm (details tbc)
Thursday 24th March – PTIs 3.30-6.00pm (details tbc)
Cultural Calendar
Tuesday 1st February - Chinese New Year) - https://www.bbc.co.uk/bitesize/topics
Friday 18th March - Holi (Hindu)
Saturday 2nd April – Sunday 1st May - Ramadan (Islamic)
Friday 15th April - Good Friday
Sunday 17th April - Easter Sunday
Saturday 16th April - Passover (Jewish)
Monday 2nd May - Eid al-Fitr (Islamic)
Friday 6th May - Wesak (Buddhism)
Saturday 9th July - Eid al-Adha (Islamic)
Saturday 30th July - Al-Hijra (Islamic New Year)
Monday 26th September - Rosh Hashanah (Jewish New Year)
Monday 24th October - Diwali (Hindu)
Monday 19th December - Hanukkah (Jewish)
Sunday 25th December - Christmas Day
Sunday 1st January - New year
To keep up to date with what is happening at school, you can subscribe to our calendar here
---
In an effort to save paper we no longer send a paper copy of the newsletter home. You can access the weekly newsletter via the school gateway app or the school website and it is also sent home via email each week.
With our communication methods changing it is important more now than ever that we have an up to date email address for you. If you do not see the newsletter by email on a Wednesday please contact the school office to ensure we have the correct details for you.