Issue 23 - 9th March
Newsletters will be removed at the end of each term. If there is a copy of an old newsletter you would like please ask at the office.
9th March
Issue 23
Dear Parents/Carers,
We are launching a new system next week which will make ordering a school dinner much easier. School Grid is a web-based platform that enables parents to preorder their child's lunch at home. Ordering a lunch is really easy and you can order for the following day or for the whole term! Your child's dietary requirements will be recognised by the system but if your child has a special menu, you will need to have this to hand when ordering. We will go live with our new system on Monday and there will be a representative from School Grid here to help us. However, with any new system there may be some glitches so please bear with us as we get to grips with it. You can help by setting up your account promptly and begin placing orders for your child. Please note, we will also be using School Grid for dinner payments. School Gateway account balances will be transferred to School Grid next week.
As with many businesses at the moment, the coach company we use have increased their prices in response to the fuel prices. We are pleased to tell parents that we have been able to pay for the increase in our upcoming trip to Legoland and the Woodhall Estate but you may see an increase in prices going forward.
As a school, we are continually trying to support and equip our pupils with skills that will serve them well in life. As a result, we are taking part in a Peer Mediation programme. Some children in year 5 will be learning about the role of a mediator and the steps to support other pupils in finding solutions for a variety of minor disagreements. Mediators will not deal with issues from home or that break our school rules. They will be supported by staff on duty at break time and lunchtime. The aim is to increase the pupils' understanding that disagreements are a natural but manageable part of life and that they can acquire a range of skills to enhance their ability to deal with emotions related to conflict.

Several parents have been in touch regarding supporting the humanitarian crisis in Ukraine. Mrs. Lyons has offered to coordinate our school response and we will be organising fundraising events over the coming months. The impact of this conflict is likely to be far reaching and staff are dealing with pupil concern and interest by sharing information in an age-appropriate way.
Parents will be aware from the School Improvement Plan Parent Summary that was sent in the Autumn term, that improving provision and communication for children with SEND is a school improvement priority this year and last term we surveyed parents, children and staff to help measure the impact of changes made. The final group that I would like to report back upon are the Teaching Assistants. This group of staff deliver the vast majority of interventions to help meet the needs of individual children and overcome barriers. All the Teaching Assistants reported that they feel confident working with children with SEND and since the summer survey, an increased number of TAs feel they can regularly feedback to the class teacher regarding progress that the children are making.
It is with mixed feelings I am writing to inform you about some staffing changes that will come into effect after Easter. After 20 years of working at Almond Hill, Mrs Joannou will be leaving us to teach in another county. She will be focusing on teaching maths mainly which is an area of real passion for her. Although we will miss her, we know she will really enjoy this next phase of her career and we wish her the very best in the future.

Since my last newsletter, we have had 9 new positive COVID cases.
Emma Fordham,
Headteacher

Click the image above and like or follow our new page!




Click the image above and like or follow our new page!
Please note, comments are disabled on our page. You will see your comment appear on posts, but we cannot view them and are unable to respond.
News and Events
Attendance
Year 3 – 95.8% Year 4 – 92.1%
Year 5 – 88.9% Year 6 – 93.8%
Total – 92.6% Class winners – 6S – 99.2%
School Dinners
Next week we will be on week 1 of our menu. Please pay for your dinners in advance.
Backstage Crew Club
The drama club have been busy rehearsing for their upcoming performance. In preparation for this, the 'backstage crew' would be grateful for donations of any newspapers you have at home to help them create their set. Please bring them in and give them to your child's class teacher.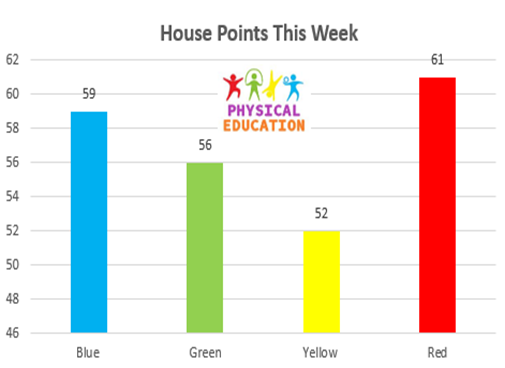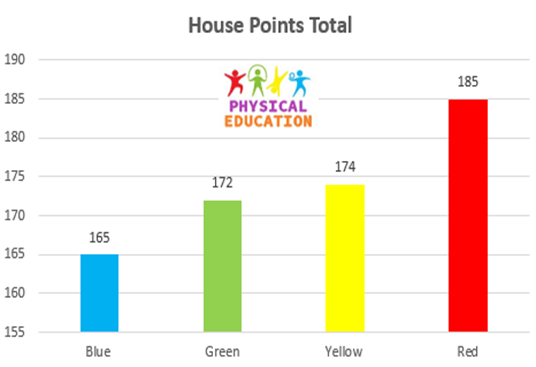 Ask me about…PSHE at Almond Hill!
We'd love to share what we're learning in PSHE this week. Try asking your child about these topics so they can explain to you what they have been learning or discussing.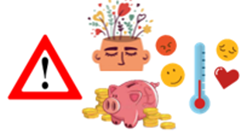 Year 3 – Can you name some changes that happen in our lives?
Year 4 – Who and what can you trust?
Year 5 – What role does money play in your life?
Year 6 – Ask me to explain what 'Emotional Regulation' means
We Care About Clean Air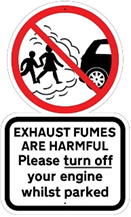 In the interest of children's health, please consider turning your engine off when waiting to collect or drop children to school. Idling reduces your vehicle's fuel economy, costs you money, and creates pollution.
Parents' Evening
Online booking for Parents' Evening closes on Friday 18th March at 9.00am. Please contact the school office if you are having difficulty booking your appointment.
School Photos
Our photographers, DSP, will be in next Tuesday morning to take individual photos of the children. If your child ordinarily has PE on Tuesday, please bring them to school in their school uniform. They will need to bring their PE kit to school to change into.

Pre-Loved Book Sale
Last week's pre-loved book sale made an amazing £148.31. A huge thank you to everyone who donated and to Miss. Simmons for organising a fantastic week for the children and to Mrs. Pridmore for running the book sale.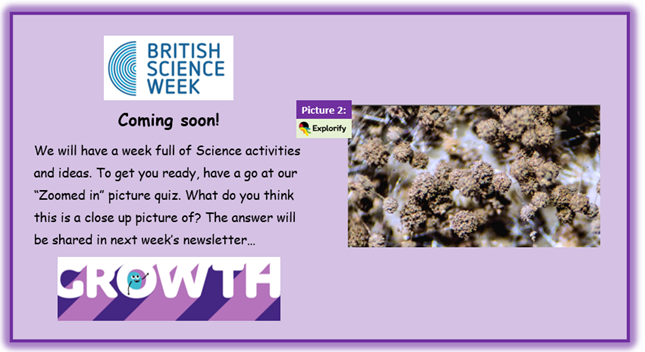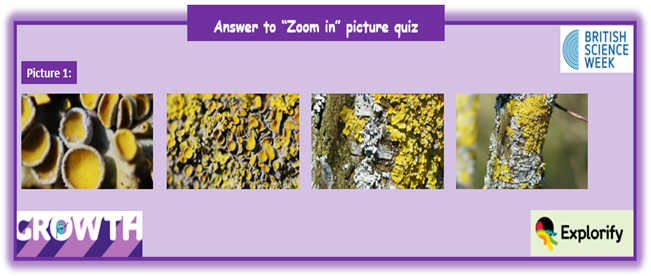 Maths Challenge
On Tuesday 1st March, four boys from year 5 took part in a maths challenge. Tokoni, Henry, Jacob P and Dehein worked together to compete against over 80 other teams! The boys took part in four different rounds with a total of 60 marks up for grabs in each round, making the total competition out of 240 marks. They had to use their knowledge of the four operations, decimals, fractions, perimeter and area, time, money, 3D shape, estimation and more. We haven't received the final results yet but so far the average score is 140 and the Almond Hill team scored 170! They even scored 55 out of 60 on the final round! A massive well done! Miss Porter.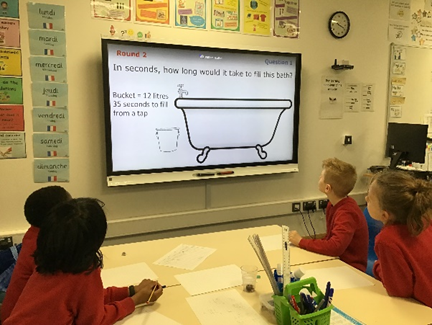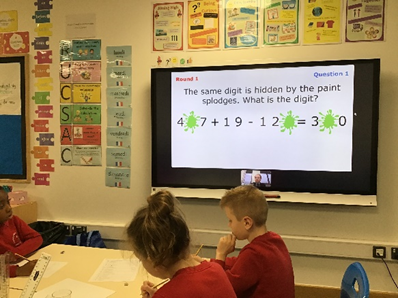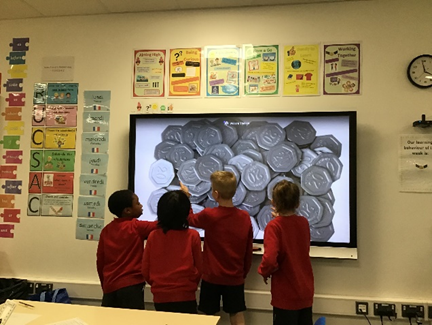 Almond Hill Achievements
A big well done to Louie in year 3 who got man of the match at his football game at the weekend!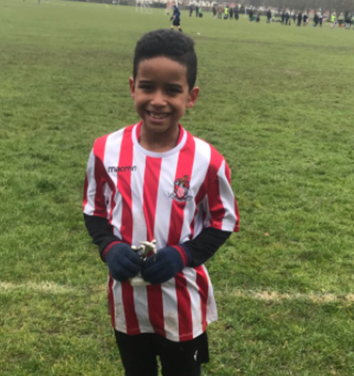 Abi from 3K helped raise £700 for the Ukraine relief last week. She spent Saturday getting all the items on the shopping list and then taking them up to Barnwell school depo point. She was such a big help as she was so moved from what she'd heard at school recently and wanted to help.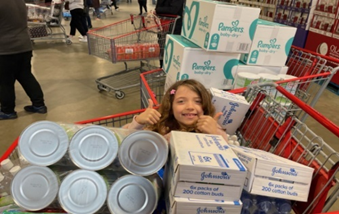 Diary Dates
Friday 11th - Sunday 20th March – British Science Week
Monday 14th March – School Grid Go Live
Tuesday 15th March – Individual photos
Friday 18th March – PTI booking closes at 9.00am
Friday 18th March – Mother's Day Present Room
Saturday 19th March – FOAH Family Photographer
Tuesday 22nd March – Year 5 Stem Centre visit
Tuesday 22nd March – PTIs 4.00-7.30pm
Thursday 24th March – PTIs 3.30-6.00pm
Cultural Calendar
Tuesday 1st February - Chinese New Year) - https://www.bbc.co.uk/bitesize/topics
Friday 18th March - Holi (Hindu)
Saturday 2nd April – Sunday 1st May - Ramadan (Islamic)
Friday 15th April - Good Friday
Sunday 17th April - Easter Sunday
Saturday 16th April - Passover (Jewish)
Monday 2nd May - Eid al-Fitr (Islamic)
Friday 6th May - Wesak (Buddhism)
Saturday 9th July - Eid al-Adha (Islamic)
Saturday 30th July - Al-Hijra (Islamic New Year)
Monday 26th September - Rosh Hashanah (Jewish New Year)
Monday 24th October - Diwali (Hindu)
Monday 19th December - Hanukkah (Jewish)
Sunday 25th December - Christmas Day
Sunday 1st January - New year
To keep up to date with what is happening at school, you can subscribe to our calendar here
---
In an effort to save paper we no longer send a paper copy of the newsletter home. You can access the weekly newsletter via the school gateway app or the school website and it is also sent home via email each week.
With our communication methods changing it is important more now than ever that we have an up to date email address for you. If you do not see the newsletter by email on a Wednesday please contact the school office to ensure we have the correct details for you.