Issue 25 - 23rd March
Newsletters will be removed at the end of each term. If there is a copy of an old newsletter you would like please ask at the office.
23rd March
Issue 25
Dear Parents/Carers,
Whilst July seems like a long way away for some, we are busy making plans for our year 6 leavers' events, some of which take some time to organise. I am really pleased to be able to tell parents that FOAH have very kindly agreed to pay for a year book and hoodie for each child in year 6. We are incredibly grateful for this but I would ask parents to continue to support the FOAH events to ensure this is able to happen. Parents will already be aware we have an exciting trip to Legoland planned for year 6 in July but we are also planning our very first Almond Hill Awards afternoons (2.00-4.00pm). These will be taking place in the last full week of term with 6S on Monday 11th July, 6J on Tuesday 12th July and 6O on Wednesday 13th July. We will provide more information to parents as planning continues. Please put these dates and times in your diaries. I'm sure parents will wish to join me in thanking FOAH for their support not only with this event but for the fantastic Mother's Day present room!
In response to feedback from parents, we created a Facebook page to help increase engagement with parents and advertise events. So far, we only have approximately 35 people that have 'liked' or 'followed' our page. I would really like to see this number increase. Please connect with our page by following the link: Almond Hill Junior School (facebook.com)
This week, children will have brought home their photo proofs. The deadline for you to order online with free delivery back to school is: Sunday 27th March 2022. Any orders after the set deadline will be subject to postage & packaging costs with delivery direct to your home address.
Now interviews have been completed for the role of Assistant Headteacher, I am pleased to tell parents that Mrs. Lyons has been successful in her application and will begin the role after Easter.
Since my last newsletter, we have had 3 new positive COVID cases. Next term, I will no longer be adding the number of cases to the newsletter. With the change of guidance, it is harder to report the cases but rest assured, we will continue to monitor as a school and parents will be informed when necessary and should an outbreak occur, we will continue to use our outbreak management plan. Please continue to inform us of any positive cases.
On the last day of the spring term (Friday 1st April), we will be finishing at 12.30pm. Please note, the option for lunches on this day will be ham, cheese or tuna. Please ensure you have pre-ordered your lunches on School Grid.
Emma Fordham,
Headteacher
Click the image above and like or follow our new page!




Click the image above and like or follow our new page!
Please note, comments are disabled on our page. You will see your comment appear on posts, but we cannot view them and are unable to respond.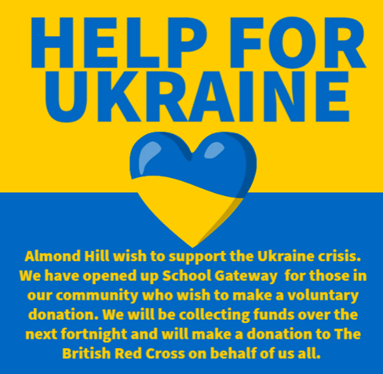 News and Events

Attendance
Year 3 – 95.8% Year 4 – 93.3%
Year 5 – 93.1% Year 6 – 95.5%
Total – 94.4% Class winners – 6S – 100%
School Dinners
Next week we will be on week 3 of our menu. Please pay for your dinners in advance. Please use app.schoolgrid.co.uk to pre-order your child's lunches.
Ask me about…PSHE at Almond Hill!
We'd love to share what we're learning in PSHE this week. Try asking your child about these topics so they can explain to you what they have been learning or discussing.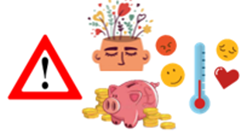 Year 3 – What might a family look like?
Year 4 – What actions affect your safety?
Year 5 – What is the difference between want and need?
Year 6 – Ask me what SMART targets mean and what mine are.
Drama and Backstage Club
There will be no drama or backstage crew club at school until after Easter. Children in drama club should practise their lines at home over the next few weeks. When rehearsals start again after the Easter break, children will be practising without scripts.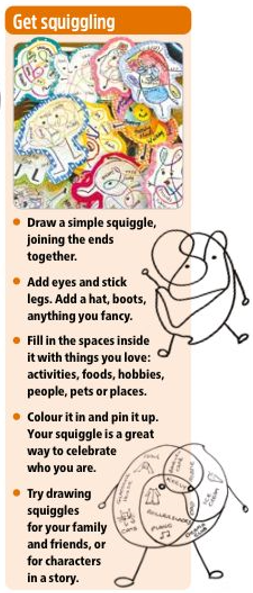 WOW Work
Children in 6S were proud to find their work had been printed in a recent edition of The Week Junior! This is a national child friendly newspaper. The article is part of a feature of Cath Howe (an author who visited our school) and the pictures have been used in an interview with Cath. The children created their 'squiggles' after an assembly 'The Power of Doddles'
PTI Appointments
Please be reminded, if you have a PTI appointment tomorrow, these are face to face appointments in school. If your child is in year 3 or 4, their appointment will be in the hall and you can enter and exit school via the hall doors. If your child is in year 5, your appointment will be in one of the ground floor break out rooms in Acorn House and these will be labelled with your child's class teachers name. Year 6 appointments will be upstairs in Acorn House, please look out for the room labelled with your child's teacher's name. Please feel free to visit your child's classroom where their books will be in their trays to look at.
Survey
Some parents have been contacted by Mrs. Birchall asking for a survey to be completed. If this includes you and you haven't yet completed the survey, please do so by Friday 25th March, thank you.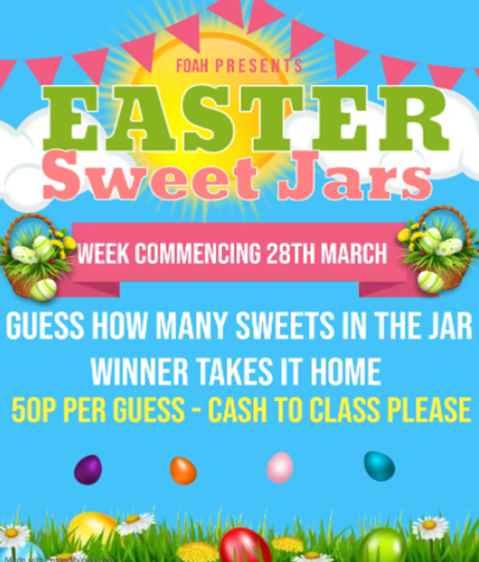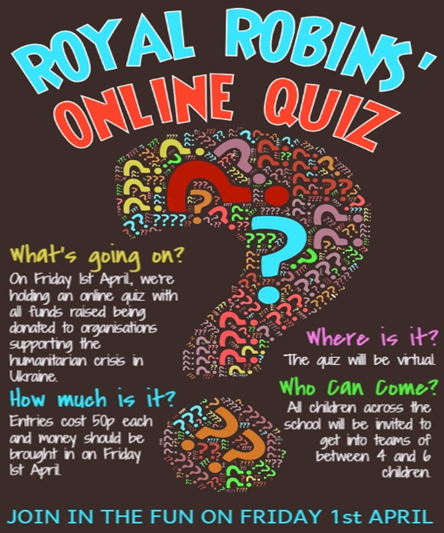 Almond Hill Achievements
Congratulations to Adam and Ayoub who recently moved up to the next grade in Taekwondo. Great achievement, well done!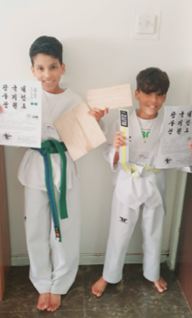 Amelia in year 6 won GOLD in the 50m freestyle in her first swimming gala at the weekend. Well done, Amelia.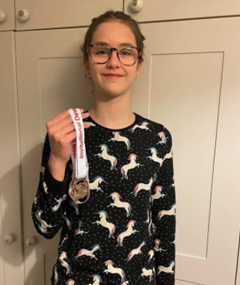 Diary Dates
Thursday 24th March – PTIs 3.30-6.00pm (face-to-face)
W/C 28th March – Guess how many sweets competition
Monday 28th March – ECO Committee meeting till 4pm
Friday 1st April – Online quiz
Friday 1st April – Cold lunch option only
Friday 1st April – Last day of term – school finishes at 12.30pm
Monday 4th – Monday 18th April - Easter Holidays
Monday 9th- Thursday 12th May – Year 6 SATs
Wednesday 25th May – Year 4 Woodhall Estate Trip
Cultural Calendar
Tuesday 1st February - Chinese New Year) -https://www.bbc.co.uk/bitesize/topics
Friday 18th March - Holi (Hindu) - https://www.bbc.co.uk/bitesize/topics
Saturday 2nd April – Sunday 1st May - Ramadan (Islamic)
Friday 15th April - Good Friday
Sunday 17th April - Easter Sunday
Saturday 16th April - Passover (Jewish)
Monday 2nd May - Eid al-Fitr (Islamic)
Friday 6th May - Wesak (Buddhism)
Saturday 9th July - Eid al-Adha (Islamic)
Saturday 30th July - Al-Hijra (Islamic New Year)
Monday 26th September - Rosh Hashanah (Jewish New Year)
Monday 24th October - Diwali (Hindu)
Monday 19th December - Hanukkah (Jewish)
Sunday 25th December - Christmas Day
Sunday 1st January - New year
To keep up to date with what is happening at school, you can subscribe to our calendar here
---
In an effort to save paper we no longer send a paper copy of the newsletter home. You can access the weekly newsletter via the school gateway app or the school website and it is also sent home via email each week.
With our communication methods changing it is important more now than ever that we have an up to date email address for you. If you do not see the newsletter by email on a Wednesday please contact the school office to ensure we have the correct details for you.