Issue 28 - 27th April
Newsletters will be removed at the end of each term. If there is a copy of an old newsletter you would like please ask at the office.
27th April 2022
Issue 28
Dear Parents/Carers,
Ukraine Relief Fund Raising
Our community has watched the conflict between Ukraine and Russia unfold with disbelief on the news and social media. It has broken our hearts to see what is happening to civilians and we have been considering how we, as a community, can help. So far, we have raised £113 from your kind donations via School Gateway and our school government have raised £43 with a fabulous quiz. Now, with great excitement and thanks to Harry's suggestion in Year 4, our next event is The Ukraine Relief Fund Cake Sale!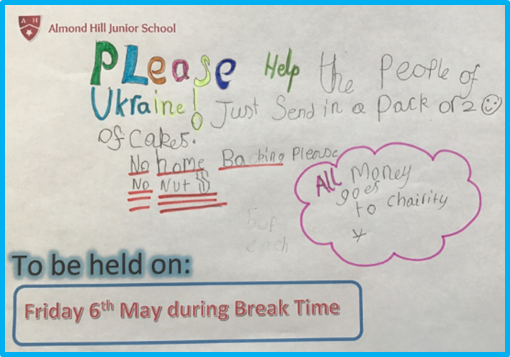 As Harry has suggested… to raise relief money for such a worthy cause just…
Donate a sealed pack(s) of cakes in date to your child's class teacher (by Friday 6th May)
Please ensure that NO NUTs or traces of nuts are listed on the package label
Sadly, we CAN NOT accept home baked goods
Bring cash in on Friday 6th May for the sale.
Money will be donated to The British Red Cross who have launched an appeal to help the Ukrainian Red Cross to provide food, medicine, clothing and shelter, as well as first aid training in bomb shelters.
In March, we launched School Grid for ordering and paying for school dinners. The roll out has been successful and it has been working well. To make it work even better, I would encourage parents to pre-order their child's lunches from home. On average, we have around 10 pre-orders per day on the system with nearly 200 children without a pre-order. Remember, with School Grid you can pre-order your child's lunches not only for the following day but for the week ahead or even the term.
Please do not to attempt to enter the drop off zone after 9.00am. The entry gate is shut at this time and no one should try to drive in the exit side if this is the case. Children arriving at or after 9.00am need to enter via the office. This is to ensure your child is properly registered as having arrived at school and is a safeguarding issue.
Almond Hill SEND Survey Spring 2022
Thank you to all who responded to our survey last term. Improvement in SEND continues to be one of our top school priorities. We had more responses than ever and these were almost all positive as were those from our pupils and staff. More parents said they had been contacted and kept up to date about their child's IEP or APDR. We have picked up some general trends that will help us to support children, parents and staff moving forward. We are aware that the Target Achieved certificate has not always been shared with parents so we are now recording them all electronically and this will then be sent to parents by the year group email or Seesaw. Thank you once again for helping us make Almond Hill even better.
Emma Fordham,
Headteacher


Click the image above and like or follow our new page!
Please note, comments are disabled on our page. You will see your comment appear on posts, but we cannot view them and are unable to respond.
News and Events
Attendance
Year 3 – 97.3% Year 4 – 91.2%
Year 5 – 93.4% Year 6 – 93.6%
Total – 93.8% Class winners - 3B– 100%
Please be reminded, Monday 2nd May is a Bank Holiday and school will be closed.
School Dinners
Next week we will be on week 2 of our menu. Please pay for your dinners in advance. Please use app.schoolgrid.co.uk to pre-order your child's lunches. Please note, dinners have increased in price to £2.85.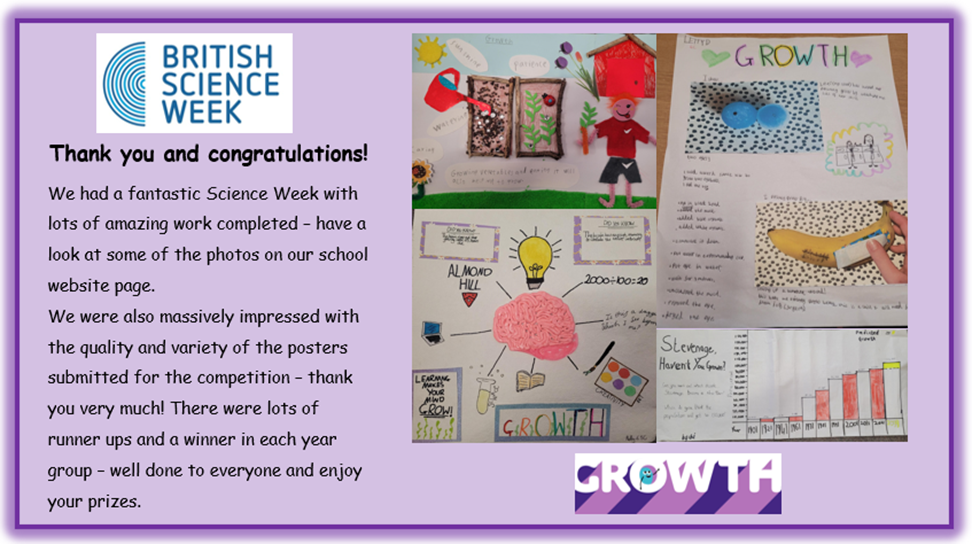 Support Ukraine
Cleo, Summer and Mollie in year 4 created a very sophisticated poster to show their understanding of what is happening in Ukraine and the impact this is having on its people.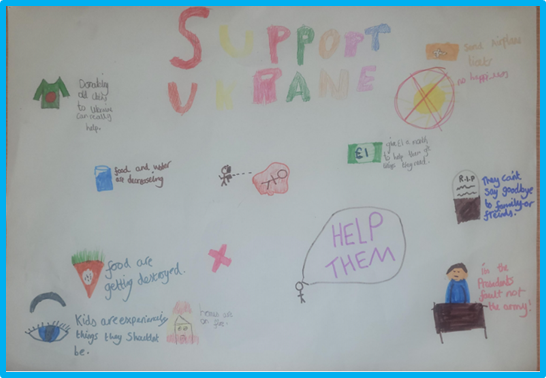 How is Eid al-Fitr celebrated around the world?
As Ramadan draws to a close, Muslims all over the world will be celebrating Eid al-Fitr (also known as Eid ul-Fitr). Eid marks the end of a month of fasting from dawn to sunset, as well as spiritual reflection and prayer. To find out how Eid al-Fitr celebrated around the world, click here.
Year 5 – Cycling Survey
We are beginning to plan the activities for this year's trip to Grafham. To help us plan activities to suit the children, it would be useful to know your child's cycling ability. Please can you complete the short survey (link below) by Tuesday 3rd May: www.almondhill.herts.sch.uk/cycling
Year 6 Yearbook
We are very lucky at Almond Hill to have such a dedicated parent group, FOAH, who ensure that our Year 6 children leave with something special to remember the final part of their primary school journey. They have very kindly agreed to fund a leavers' book for each of our year 6 pupils. Each child will receive a book full of memories and messages from their teachers and some photos. We would also like to include your child's photo in the yearbook and photos can be uploaded at the end of the survey.
Please complete the form, following the link below, by 11th May. The yearbook is made by an external company and therefore we must stick to their deadlines as best as possible.
www.almondhill.herts.sch.uk/yearbook
Almond Hill Achievements
Aahana (4H) plays football for Starlet's FC and was recently awarded player of the match for her performance against Chipperfield. Aahana played very well with amazing tackling and great defence. Well done!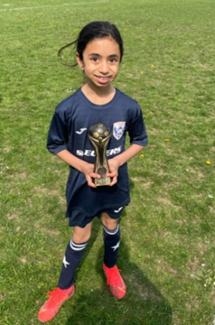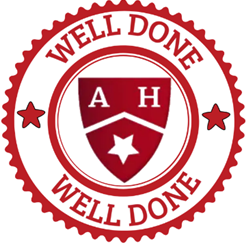 Cooper (year 4) won the class medal at his kickboxing class for doing really well in his first ever sparring session. Well done, Cooper.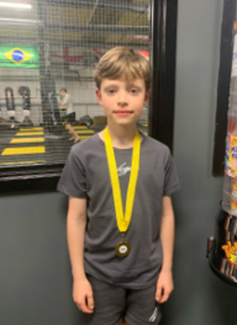 Tallulah in year 6 passed her Level 6 in gymnastics recently - well done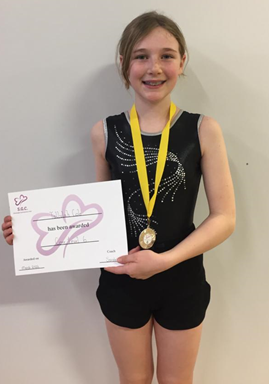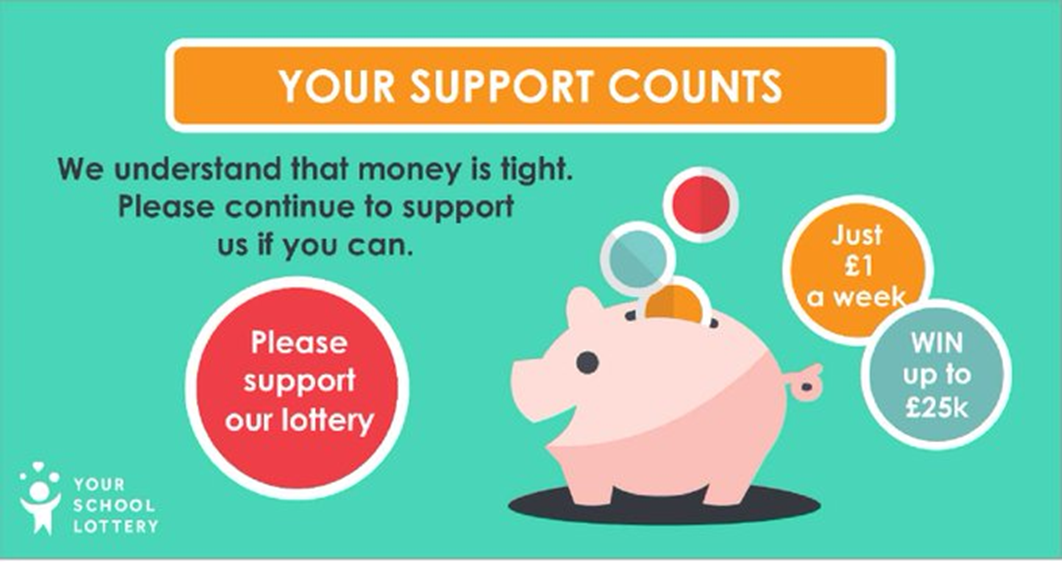 https://www.yourschoollottery.co.uk/lottery/school/almond-hill
Diary Dates
Wednesday 27th April –
Y6 RHE Meeting (4.00-4.30pm)
Monday 2nd May
Bank Holiday
Monday 9th- Thursday 12th May Year 6 SATs
Monday 16th- Friday 22nd May Walk to School Week
Monday 16th- Friday 22nd May French Stories Week
Wednesday 25th May
Year 4 Woodhall Estate Trip
Monday 30th May – Friday 3rd June
Half Term
Wednesday 8th June
Class Photos
Wednesday 8th June
History Day (usual uniform)
Thursday 16th June
Clean Air Day
Wednesday 22nd June
Year 3 Shepreth trip
Friday 24th June
INSET Day
Monday 27th June
Occasional Day
Thursday 30th June
Year 3 and 4 Sports Day
(1.00-3.00pm)
Wednesday 6th July
Year 6 Legoland trip
Thursday 7th July
Year 5 and 6 Sports Day
(1.00-3.00pm)
Monday 11th July
6S Awards Afternoon
(2.00-4.00pm)
Tuesday 12th July
6J Awards Afternoon
(2.00-4.00pm)
Wednesday 13th July
6O Awards Afternoon
(2.00-4.00pm)
Wednesday 20th July
Last day of term (1.00pm finish)
Thursday 21st and Friday 22nd July
INSET Days
Cultural Calendar
Tuesday 1st February - Chinese New Year) -https://www.bbc.co.uk/bitesize/topics
Friday 18th March - Holi (Hindu)
https://www.bbc.co.uk/bitesize/topics
Saturday 2nd April – Sunday 1st May - Ramadan (Islamic)
Friday 15th April - Good Friday
Sunday 17th April - Easter Sunday
Saturday 16th April - Passover (Jewish)
Monday 2nd May - Eid al-Fitr (Islamic)
Friday 6th May - Wesak (Buddhism)
Saturday 9th July - Eid al-Adha (Islamic)
Saturday 30th July - Al-Hijra (Islamic New Year)
Monday 26th September - Rosh Hashanah (Jewish New Year)
Monday 24th October - Diwali (Hindu)
Monday 19th December - Hanukkah (Jewish)
Sunday 25th December - Christmas Day
Sunday 1st January - New year
To keep up to date with what is happening at school, you can subscribe to our calendar here
---
In an effort to save paper we no longer send a paper copy of the newsletter home. You can access the weekly newsletter via the school gateway app or the school website and it is also sent home via email each week.
With our communication methods changing it is important more now than ever that we have an up to date email address for you. If you do not see the newsletter by email on a Wednesday please contact the school office to ensure we have the correct details for you.