Issue 29 - 4th May
Newsletters will be removed at the end of each term. If there is a copy of an old newsletter you would like please ask at the office.
4th May 2022
Issue 29
Dear Parents/Carers,

Celebrate reading at our Book Fair! The Book Fair will be arriving in school soon, with hundreds of new children's books to browse and buy. Come and join us!

SALES: After school on Monday 23rd, Tuesday 24th and Wednesday 25th May.
WHERE: In the hall
There are over 200 titles for you and your child to choose from and with prices starting from only £2.99, there's sure to be a book for everyone. If you can't make it to our Book Fair, try the Gift Vouchers available at www.travellingbooks.co.uk/parents. They're a great way to ensure your child doesn't miss out. Don't forget that every book you buy can help to get FREE BOOKS for our school! All children will have an opportunity to come in and look at the books throughout the week and we will be holding book sales on Monday, Tuesday and Wednesday after school. Children in years 3 and 4 must be accompanied by a parent to the sales but children in year 5 and 6 may bring money into school in a named envelope if they are attending the sales independently. All books are 3 for 2 during this week! Please click here to view the invitation along with some book ideas.
Next week, children in year 6 will be sitting their SATs. Firstly, I would like to wish children luck and I know they will all do their best. Please help children by ensuring they have a good, healthy breakfast in the morning and that they arrive to school on time ready to start the day. Being late can affect other children in the class as well as unsettling your child before they sit their paper. If you need to pass any messages on to a class teacher, please do this via the school office by calling or emailing to allow teachers to get into class on time. We want all children to have the best possible chance to succeed and therefore ask children to be quiet and respectful whilst transitioning around school. We ask that parents help to reiterate this message to children, particularly those arriving late.
We will be taking part in Hertfordshire's Walk to School Week this month. During Walk to School Week, we encourage the children to use active modes of transport to get to school. This can be walking, cycling, scooting or parking and striding. Our ECO committee will be promoting walk to school week in assemblies and there will be activities for each class to complete. The walk to school week project is designed to be a fun team building activity, which aims to educate pupils and unlock their creative imaginations. Look out for more information.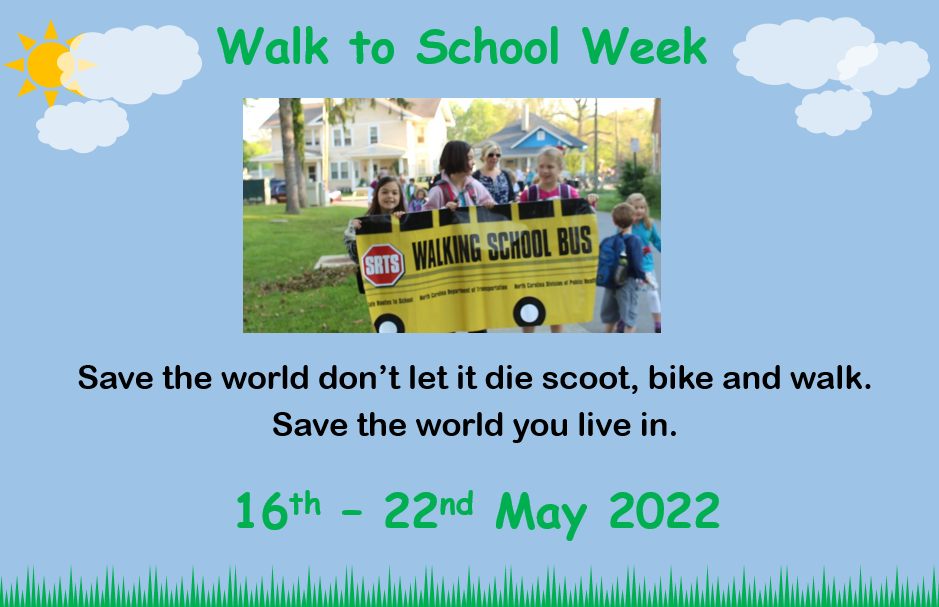 Emma Fordham,
Headteacher


Click the image above and like or follow our new page!
Please note, comments are disabled on our page. You will see your comment appear on posts, but we cannot view them and are unable to respond.
News and Events
Attendance
Year 3 95.3% Year 4 94.7%
Year 5 91.4% Year 6 94.6%
Total – 94.0% Class winners - 3C – 99.2%
School Dinners
Next week we will be on week 1 of our menu. Please pay for your dinners in advance. Please use app.schoolgrid.co.uk to pre-order your child's lunches. Please note, dinners have increased in price to £2.85.
Support Ukraine The Ukraine Relief Fund Cake Sale!

Don't forget to bring your sealed pack(s) of cakes in for the sale on Friday.
Please ensure that NO NUTs or traces of nuts are listed on the package label
Sadly, we CAN NOT accept home baked goods
Bring cash in on Friday 6th May for the sale.
Money will be donated to The British Red Cross who have launched an appeal to help the Ukrainian Red Cross to provide food, medicine, clothing and shelter, as well as first aid training in bomb shelters.

Year 6 Yearbook
We are very lucky at Almond Hill to have such a dedicated parent group, FOAH, who ensure that our Year 6 children leave with something special to remember the final part of their primary school journey. They have very kindly agreed to fund a leavers' book for each of our year 6 pupils. Each child will receive a book full of memories and messages from their teachers and some photos. We would also like to include your child's photo in the yearbook and photos can be uploaded at the end of the survey.
Please complete the form, following the link below, by 11th May. The yearbook is made by an external company and therefore we must stick to their deadlines as best as possible.

www.almondhill.herts.sch.uk/yearbook
Almond Hill Achievements
A big well done to Marley in year 3 for completing her stage 2 in swimming and moving up to stage 3!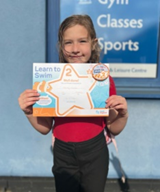 Casey's (year 6) dance group came 2nd in their heat at Luton Festival recently and 1st in their heat at 'So You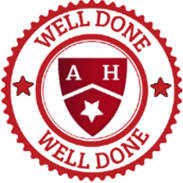 Think You Can Dance'. They came 2nd overall for the entire competition with over 150 acts. He has also just received a distinction on his grade 3 tap exam. Amazing achievement, well done!
Donation Request
Mrs Burgess would be grateful for any donations of (age appropriate) puzzles you have at home with around 50-100 pieces. If you have any you would like to donate, please give them to your child's class teacher with Mrs. Burgess' name on. Thank you.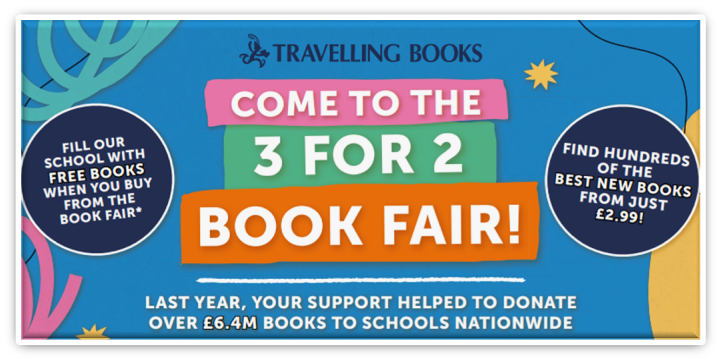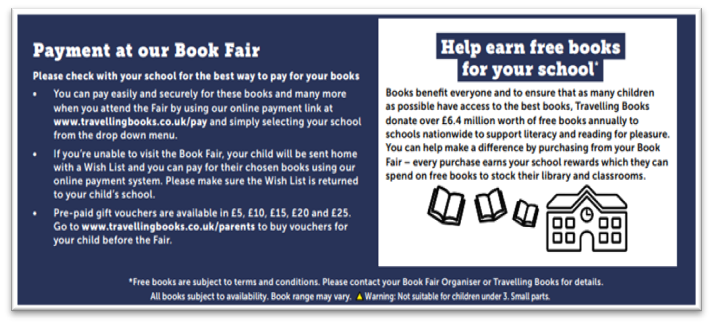 Diary Dates
Wednesday 27th April
Y6 RHE Meeting (4.00-4.30pm)
Monday 2nd May
Bank Holiday
Monday 9th- Thursday 12th May Year 6 SATs
Monday 16th- Friday 22nd May Walk to School Week
Monday 16th- Friday 22nd May French Stories Week
Wednesday 25th May
Year 4 Woodhall Estate Trip
Monday 30th May – Friday 3rd June
Half Term
Wednesday 8th June
Class Photos
Wednesday 8th June
History Day (usual uniform)
Thursday 16th June
Clean Air Day
Wednesday 22nd June
Year 3 Shepreth trip
Friday 24th June
INSET Day
Monday 27th June
Occasional Day
Thursday 30th June
Year 3 and 4 Sports Day
(1.00-3.00pm)
Wednesday 6th July
Year 6 Legoland trip
Thursday 7th July
Year 5 and 6 Sports Day
(1.00-3.00pm)
Monday 11th July
6S Awards Afternoon
(2.00-4.00pm)
Tuesday 12th July
6J Awards Afternoon
(2.00-4.00pm)
Wednesday 13th July
6O Awards Afternoon
(2.00-4.00pm)
Wednesday 20th July
Last day of term (1.00pm finish)
Thursday 21st and Friday 22nd July
INSET Days
Cultural Calendar
Tuesday 1st February - Chinese New Year) -https://www.bbc.co.uk/bitesize/topics
Friday 18th March - Holi (Hindu)
https://www.bbc.co.uk/bitesize/topics
Saturday 2nd April – Sunday 1st May - Ramadan (Islamic)
Friday 15th April - Good Friday
Sunday 17th April - Easter Sunday
Saturday 16th April - Passover (Jewish)
Monday 2nd May - Eid al-Fitr (Islamic)
Friday 6th May - Wesak (Buddhism)
Saturday 9th July - Eid al-Adha (Islamic)
Saturday 30th July - Al-Hijra (Islamic New Year)
Monday 26th September - Rosh Hashanah (Jewish New Year)
Monday 24th October - Diwali (Hindu)
Monday 19th December - Hanukkah (Jewish)
Sunday 25th December - Christmas Day
Sunday 1st January - New year
To keep up to date with what is happening at school, you can subscribe to our calendar here
---
In an effort to save paper we no longer send a paper copy of the newsletter home. You can access the weekly newsletter via the school gateway app or the school website and it is also sent home via email each week.
With our communication methods changing it is important more now than ever that we have an up to date email address for you. If you do not see the newsletter by email on a Wednesday please contact the school office to ensure we have the correct details for you.