Issue 3 - 15th September
If you missed a recent newsletter you can find a copy below. Newsletters will be removed at the end of each term. If there is a copy of an old newsletter you would like please ask at the office.

15th September 2021
Issue 3
Dear Parents/Carers,

Parents and staff are telling me how challenging it is to access the school site now that the start and end times are no longer staggered. Please can I implore families to think carefully about how they travel to and from school. Wherever possible coming on foot would significantly help reduce the traffic outside school. Many of our families live close enough to do this though I appreciate not all. During the restrictions, many Year 6 children walked to school together and this may be another good way to both reduce congestion outside school and begin to prepare them for being more independent and ready for secondary school.
Finally, some families may feel able to car share or drop off and collect for each other and support each other to reduce the numbers of people trying to access and exit the site on a daily basis.
It has been suggested that we might consider staggering the end of the school day but I am reluctant to do this in the first instance as it has a negative impact for those families that have children across the school age ranges and in a more 'open' school would also negatively impact our ability to offer extra provision such as clubs, as staff would not be able to move across the year groups. If parents have any further suggestions, please email the admin email address and we will continue to consider what we can do to assist with this problem. However, I must urge all parents in the meanwhile to be patient and considerate to each other in order to ensure there are not any accidents.
Whilst we discuss the issue of coming to school, I would also like to inform parents that we have already received complaints from residents regarding parking. The issue of congestion will be helped by following some of the suggestions above but alongside that please consider how and where you park when dropping off and collecting children. In particular, please do not block the driveways of our neighbours, some of which need to do school runs themselves.
Teachers have had their initial training on our new Seesaw app and we are working very hard behind the scenes getting everything set up and ready to go. Please bear with us whilst we are going through the initial set up process. Once again a huge thank you to parents for their quick response with signing up. We have had a response from more than 250 of our children's parents. We will be emailing the parents that have not yet had a chance to sign up but if you have any questions or any queries that have prevented you from doing so, please contact us and we will be happy to talk it through with you.
We are already looking forward to our Grafham trip for year 6 in October. We will be holding our parent information meeting on Monday 4th October at 6pm. We hope to see as many year 6 parents there as possible as it is a great opportunity to ask any questions you may have about the trip, meet the adults attending and gather more information.
The government have announced an additional bank holiday for this year. The Spring Bank Holiday in 2022 will be moved to Thursday 2 June and an additional bank holiday on Friday 3 June will see a four-day weekend to celebrate Her Majesty the Queen's Platinum Jubilee. As this bank holiday falls in the half term, this means we have an additional 'holiday' to allocate this year. We have consulted with Letchmore and have agreed we will have an additional occasional day on Friday 3rd December – our existing INSET and occasional days will remain the same. I would have preferred to have given families a bit more notice but schools have just received instruction from County to reduce the number of days in school from 190 to 189.
As agreed last week, I will be informing parents the number of positive cases we have in the school. We currently have 6 positive cases across the school. This is not yet deemed as an outbreak. Government guidance says that children are only required to isolate if they have symptoms or have had a positive PCR test. Therefore, any other absence related to Covid will be unauthorised.
Emma Fordham,
Headteacher
Almond Hill News
Attendance Last Week

Year 3

96.2%

Year 4

98.6%

Year 5

93.5%

Year 6

93.5%

Total

93.3%

Class winners

4J 100%
After School Clubs
We have already received a large number of responses for after school clubs. Please remember to complete the form on our website by Friday 17th September. As we have received so many responses, we will add those children that are not offered an initial place on to a waiting list.
www.almondhill.herts.sch.uk/form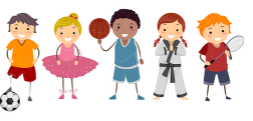 Swimming
Swimming lessons start for children in 6O on Tuesday 21st September – please ensure children have their swimming costume and a towel with them. Please also make sure children have appropriate clothing for the walk back to school (i.e. a coat).
School Dinners
Next week we will be on week 1
School Dinner Menu
We will be going back to the Pupil's Choice Extra menu. Please pay for your dinners in advance, using the School Gateway app.
Non Uniform Day


As always we will be supporting MacMillan this year. We will be doing it slightly differently this year and will be having a non-uniform day instead of our usual 'coffee morning'. Children can wear what they like on Friday 24th September for a suggested donation of £1. Donations can be made on School Gateway.
Secondary Admissions
The applications for secondary/upper school places to start in September 2022 opened yesterday Wednesday 1st September 2021, for children in year 6.

Admissions information is available at: www.hertfordshire.gov.uk/admissions
On-time applications close on 31 October 2021
Click the link for the open events leaflet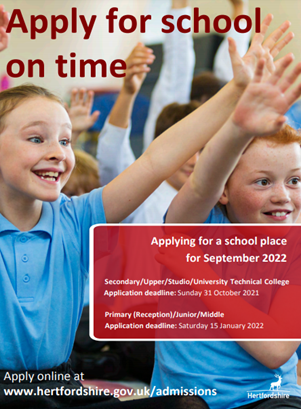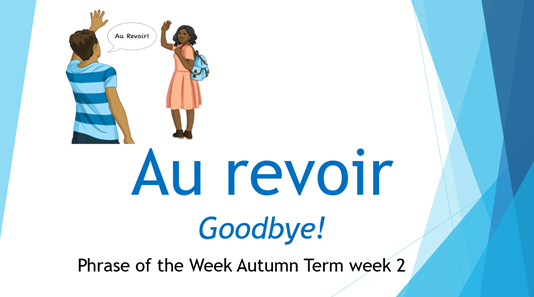 Diary Dates
Friday 24th September – Non uniform day
Monday 4th October – Grafham parent meeting
Friday 15th – Sunday 17th October – Year 6 Residential Trip
Tuesday 19th October - PTIs virtual 4.00pm – 7.00pm
Thursday 21st October PTIs in school 3.30pm – 6.00pm
Monday 25th – Friday 29th October – Half Term
Sunday 31st October – Secondary school application deadline
Thursday 11th November – Open evening for prospective parents (details to follow)
Wednesday 17th November - Flu vaccinations (8.30am - 3.00pm)
Friday 10th December - Flu vaccinations (12.30pm - 3.00pm)
In an effort to save paper we no longer send a paper copy of the newsletter home. You can access the weekly newsletter via the school gateway app or the school website and it is also sent home via email each week.
With our communication methods changing it is important more now than ever that we have an up to date email address for you. If you do not see the newsletter by email on a Wednesday please contact the school office to ensure we have the correct details for you.