Issue 30 - 11th May
Newsletters will be removed at the end of each term. If there is a copy of an old newsletter you would like please ask at the office.
11th May 2022
Issue 30
Dear Parents/Carers,
Year 6 have almost finished their SATs and I want to congratulate them all on their effort and hard work. I would also like to thank the rest of the school community for their respect and consideration during this week.
This week is Mental Health Awareness Week. The week explores the experience of loneliness, its effect on our mental health and how we can all play a part in reducing loneliness in our communities. Loneliness is affecting more and more of us in the UK and has had a huge impact on our physical and mental health during the pandemic. Our connection to other people and our community is fundamental to protecting our mental health and we need to find better ways of tackling widespread feelings of loneliness - and we can all play a part in this.
Year 6 year book- If you haven't already, please ensure you complete the form below with your child so they can be included in the yearbook. The form should be completed today. The yearbook is made by an external company and therefore we must stick to their deadlines: https://www.almondhill.herts.sch.uk/form/?pid=166&form=66
As the weather is set to be much warmer, children will be more likely to remove jumpers and cardigans. To help ensure these items make it home (and not left in lost property), please remember to put your child's name in all items of clothing.
A polite reminder for parents that children need to be in school before 9.00am as classroom doors and external gates are closed and locked at 9 o'clock. For safeguarding reasons, if children arrive after 9.00am, it is imperative that they enter the school via the office to ensure that they don't get shut out of the classroom. Arrival after 9.00am will be recorded as late in the register.
As you are aware, the Government announced an additional bank holiday for this year. The Spring Bank Holiday has been moved to Thursday 2nd June and an additional bank holiday on Friday 3 June to celebrate Her Majesty the Queen's Platinum Jubilee. As this bank holiday falls in the half term, we had an additional 'holiday' to allocate this year. We agreed we will have an additional occasional day on Friday 3rd December 2021. Therefore, please be reminded that the last day of this half term is Friday 27th May.
Emma Fordham,
Headteacher


Click the image above and like or follow our new page!
Please note, comments are disabled on our page. You will see your comment appear on posts, but we cannot view them and are unable to respond.
News and Events
Attendance
Year 3 89.9% Year 4 95.0%
Year 5 92.6% Year 6 89.9%
Total – 91.9% Class winners – 4L – 96.9%
School Dinners
Next week we will be on week 2 of our menu. Please pay for your dinners in advance using app.schoolgrid.co.uk.
Don't forget to preorder!
Support Ukraine The Ukraine Relief Fund Cake
A big thank you to all the families who helped to support our cake sale on Friday. As you can see, we had LOTS of donations. We raised an amazing £351.90 for the people in Ukraine. Due to generosity of parents with their cake donations, there are still a large number remaining. Mrs Lyons will be selling these again on Tuesday 17th May from 3pm in the quadrant. Children should be accompanied by a parent in case of allergies.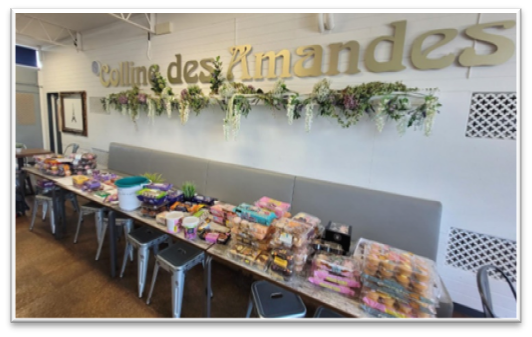 Book Boxes
Our fabulous book boxes will be open from 16th May. Children will be able to select a book from one of the 2 boxes in the quadrant to read during lunch!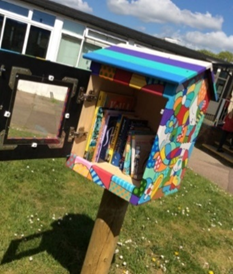 Year 6 Yearbook
If you haven't already, please ensure you complete the form below with your child so they can be included in the yearbook. The form should be completed today. The yearbook is made by an external company and therefore we must stick to their deadlines as best as possible. https://www.almondhill.herts.sch.uk/form/?pid=166&form=66
Travelling Book Fair
A reminder that the Travelling Book Fair will be in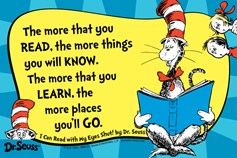 school next week. We will be holding sales after school on Monday 23rd, Tuesday 24th and Wednesday 25th May.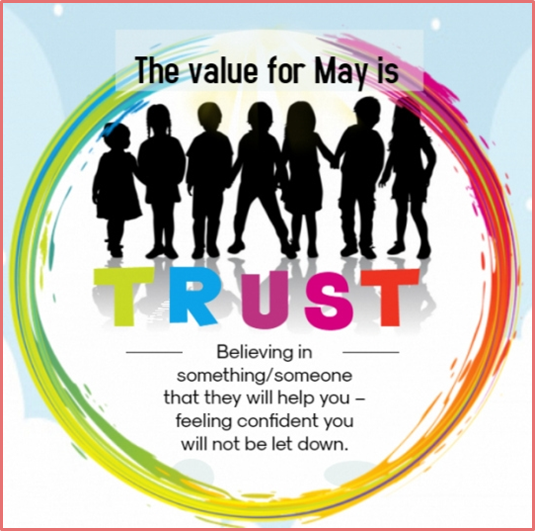 Changes to Statutory SEND
Changes have been made to the Statutory SEND service. These changes are set to improve the Education, Health and Care Plan experience for families. You can read all about what's changing in the blogpost below.
www.hertfordshire.gov.uk/improvingstatutorySEND
Almond Hill Achievements
Jake in year 5 took part in a taekwondo seminar in Basingstoke at the weekend with some of his team members. There were 180 attendees in total and they called out one participant to be given an award by the 9th Dan Grand Master from Korea that was hosting the event for effort and achievement during the event and we are incredible proud to tell you that Jake received the award! Well done, Jake.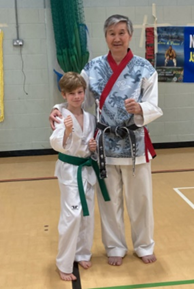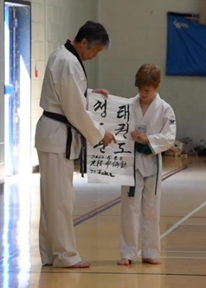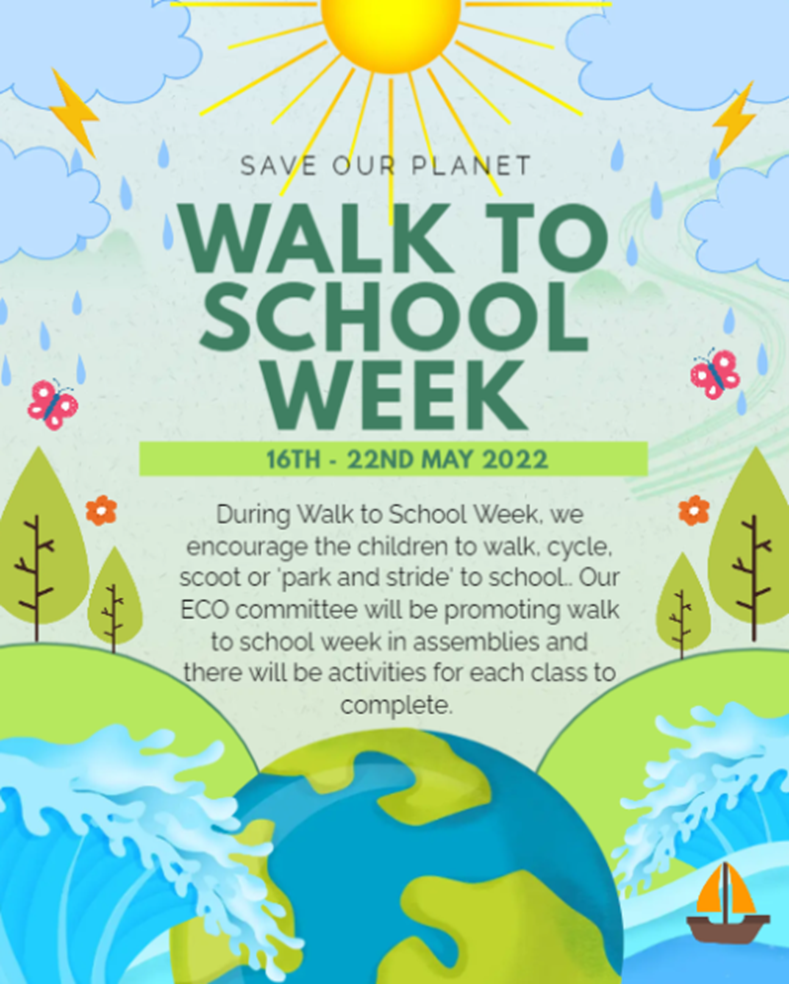 Diary Dates
Monday 9th- Thursday 12th May
Year 6 SATs
Monday 16th- Friday 22nd May
Walk to School Week
Monday 16th- Friday 22nd May
French Stories Week
Wednesday 25th May
Year 4 Woodhall Estate Trip
Monday 30th May – Friday 3rd June
Half Term
Wednesday 8th June
Class Photos
Wednesday 8th June
History Day (usual uniform)
Thursday 16th June
Clean Air Day
Wednesday 22nd June
Year 3 Shepreth trip
Friday 24th June
INSET Day
Monday 27th June
Occasional Day
Thursday 30th June
Year 3 and 4 Sports Day
(1.00-3.00pm)
Wednesday 6th July
Year 6 Legoland trip
Thursday 7th July
Year 5 and 6 Sports Day
(1.00-3.00pm)
Monday 11th July
6S Awards Afternoon
(2.00-4.00pm)
Tuesday 12th July
6J Awards Afternoon
(2.00-4.00pm)
Wednesday 13th July
6O Awards Afternoon
(2.00-4.00pm)
Wednesday 20th July
Last day of term (1.00pm finish)
Thursday 21st and Friday 22nd July
INSET Days
Cultural Calendar
Saturday 9th July - Eid al-Adha (Islamic)
Saturday 30th July - Al-Hijra (Islamic New Year)
Monday 26th September - Rosh Hashanah (Jewish New Year)
Monday 24th October - Diwali (Hindu)
Monday 19th December - Hanukkah (Jewish)
Sunday 25th December - Christmas Day
Sunday 1st January - New year

To keep up to date with what is happening at school, you can subscribe to our calendar here
---
In an effort to save paper we no longer send a paper copy of the newsletter home. You can access the weekly newsletter via the school gateway app or the school website and it is also sent home via email each week.
With our communication methods changing it is important more now than ever that we have an up to date email address for you. If you do not see the newsletter by email on a Wednesday please contact the school office to ensure we have the correct details for you.