Issue 32 - 25th May
Newsletters will be removed at the end of each term. If there is a copy of an old newsletter you would like please ask at the office.
25th May 2022
Issue 32
Dear Parents/Carers,
Every morning we have a member of the senior leadership team on the gate to greet families as they have arrive to school. It has been noticed that some parents are getting impatient when waiting for traffic to move and therefore speeding off when the traffic clears. Please remember that we have over 300 children coming to school each day and they come from different directions. It is imperative that we all take particular care and attention when driving around the school to ensure no accidents occur.
It has come to our attention that some children in the upper school were knocking on the doors of our neighbours asking for money for charity. Whilst I understand these children had good intentions, this is not acceptable or safe. I have spoken to most of the parents of children involved but please reiterate this message by speaking to children and remind them not to knock on the doors of strangers.
The first two matches in the football tournament, organised by the school government, were held and very much enjoyed on Monday afternoon as advertised. The teams were organised based on those who had secured a place by paying on School Gateway by Friday and comprised of a mixture of year 3 and 4 children. The scores were very close, 2-0 in one match and 2-1 in the other. As explained on the newsletter last week, this will run for a number of weeks and can only be planned once parents have secured the place. It is a fun event organised for the children by the children and if children don't get to play one week, they will get to play another. Once children have been selected for their match, parents will be informed. It is not feasible to inform parents who hasn't been chosen so please assume that unless you receive a message to say they will be playing, your child has not yet been selected. Please do not phone the office regarding this matter as the office team are very busy following up on attendance and ensuring all children have a lunch and other business which I know you will agree must take priority.

Some parents have commented that keeping on top of school information would be more manageable if it was on social media. When surveyed, parents told us they used Facebook more than Twitter and Instagram and in response to this, we started an Almond Hill Facebook page. The purpose of this page is to advertise school events/information and we will endeavor to repeat some of the key information from the newsletter to Facebook to try and keep parents in the loop. However, currently there are only 59 parents following the page. So once again, we would ask parents to like or follow the page (link below). I would also urge you to read the weekly newsletter which you can rely will be in your inbox every Wednesday as this is the best way to be well informed about your child's school life. Once again, in response to parent feedback where some parents felt we sent too much information, we now endeavor to include as much as possible in the newsletter so we can send less frequent communications.
Emma Fordham,
Headteacher


Click the image above and like or follow our new page!
Please note, comments are disabled on our page. You will see your comment appear on posts, but we cannot view them and are unable to respond.
News and Events
Attendance
Year 3 95.3% Year 4 90.3%
Year 5 91.6% Year 6 91.2%
Total – 92.1% Class winners – 3B – 97.9%
School Dinners
When we return from half term, we will be on week 1 of our menu. Please pay for your dinners in advance using app.schoolgrid.co.uk. Don't forget to preorder!
Almond Hill Achievements
Jake and Eden in year 5 took part in the Taekwondo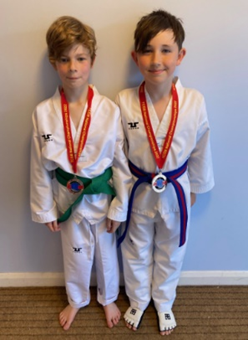 Chungdokwan Great Britain (TCGB) National championships last weekend and both won silver medals in their respective categories. Their club TTKD also came 5th out of 17 overall. Well done, boys!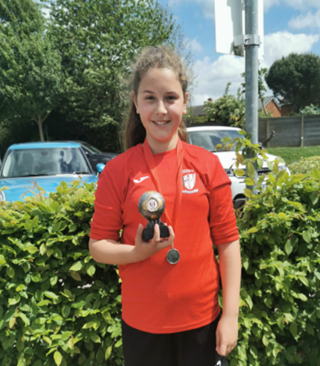 On Saturday, Phoebe in year 6 played her first ever football tournament with Bedwell Rangers. Phoebe scored a goal and her team won the tournament. Well done, Phoebe, we look forward to hearing how you and your team get on in the future!
Last weekend, Abigail in year 4 climbed Glider Fawr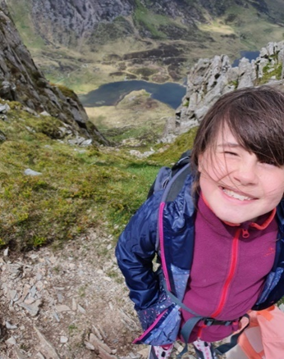 1001 meters via YGribin and Tryfan North Face Ridge (scrambled) 917 meters! She needed lots of determination and perseverance! Well done, Abigail!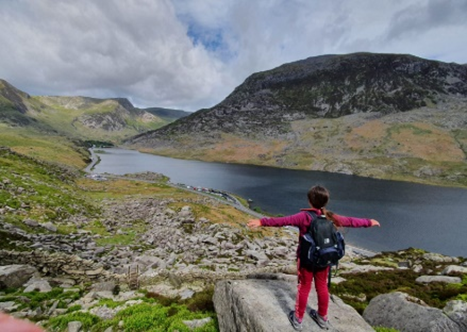 Recognition
We have received a lovely email from the Compassionate Neighbours at the Garden House Hospice in recognition for the colouring the children in year 6 did for their Jubilee Party. Below is a snippet from the email. Well done, year 6.
I would like to say thank you from the bottom of my heart for the efforts you have put into the colouring in you all have done for our Jubilee party. I was over amazed by the skill and attention you all put into it.
I will like to say thank you once again for your efforts and to say I was amazed, but grateful when 90 posters turned up when only 30 were requested!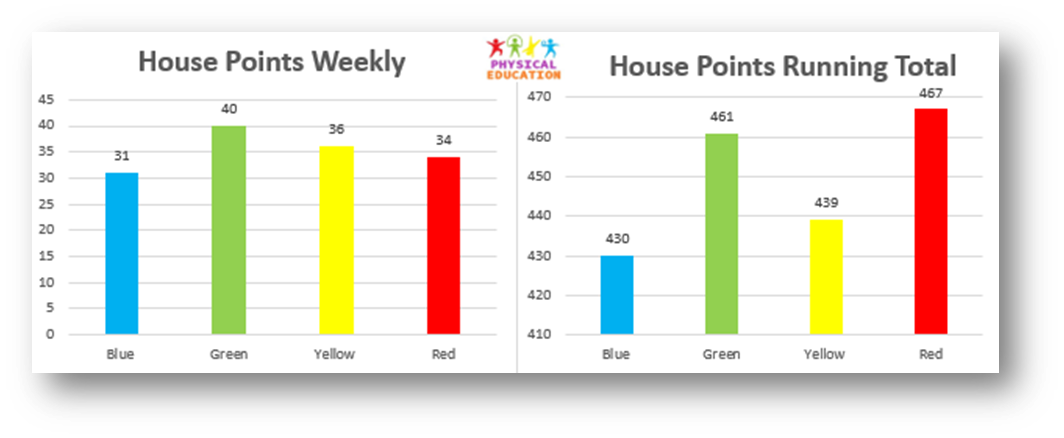 June courses from Step2Skill
Step2Skills is offering two courses this June for parents of primary school leavers, to help understand the transition to secondary school level maths and English.
Getting Ready for maths at secondary school - A 5-week, online, live-streamed course, starting on Tuesday 7th June at 10am to 12pm.
Getting Ready for English at secondary school - A 5-week, online, live-streamed course starting on Tuesday 7th June at 1pm to 3pm.
Both courses will cover the various topics within the curriculum and the strategies and methods used to teach your child. You'll discover activities each week that you can use to help build your child's confidence as they make the transition to secondary level education. As a Hertfordshire resident, you can access this course for £15 and places can be booked on the Step2Skills website at www.step2skills.org.uk/courses
Celebrating the Jubilee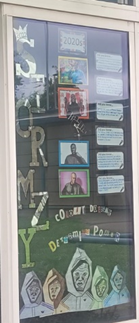 Children across the school have worked incredibly hard this week to create a whole school celebration of the Queen's Platinum Jubilee. To mark the occasion, each class was given a windowpane (alongside the quadrant) to decorate that included a decade and a significant person for that class to research and create a display for. The jubilee window display shows the Queen's reign over her 70 years and highlights the diversity of individuals and their achievements in her time on the throne. We think it is a fantastic representation of British people throughout History and something the Queen herself would be very proud of! Well done to all the children for their efforts and please take the time this week leading up to the jubilee and after half term to appreciate the display.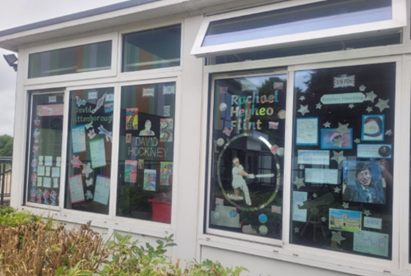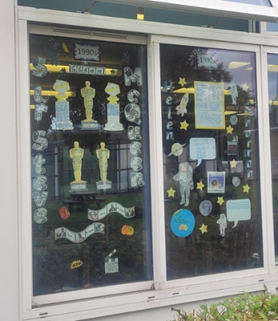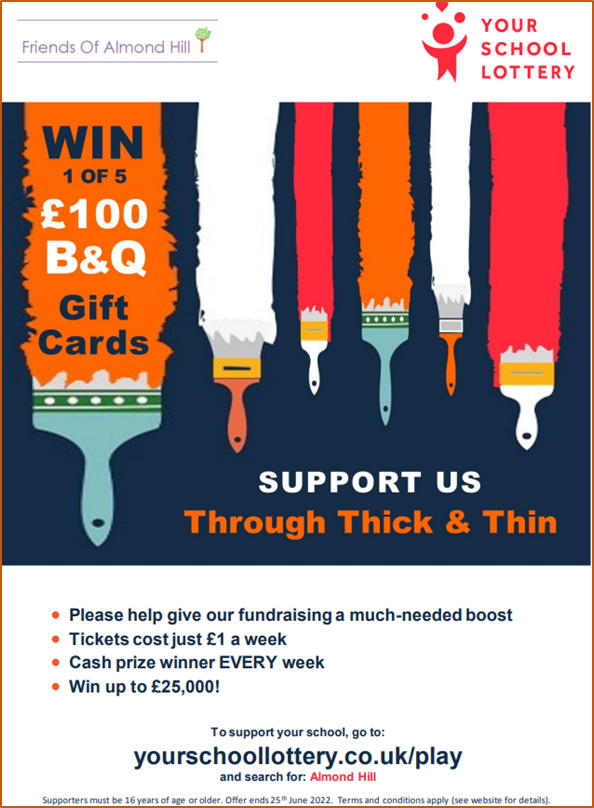 Walk to School Week
Thank you to everyone who took part in Walk to School Week last week. Mrs. Osborne is collating all the information and we will share the winners with you when we return from half term.

Courses and Support for Families
Please follow the link to view the courses and support available including supporting transition.
https://www.almondhill.herts.sch.uk/blog/?pid=38&nid=6

Diary Dates
Thursday 19th – Wednesday 25th May
Travelling Book Fair
Monday 30th May – Friday 3rd June
Half Term
Wednesday 8th June
Class Photos
Wednesday 8th June
History Day (usual uniform)
Wednesday 22nd June
Year 3 Shepreth trip
Friday 24th June
INSET Day
Monday 27th June
Occasional Day
Thursday 30th June
Year 3 and 4 Sports Day
(1.00-3.00pm)
Wednesday 6th July
Year 6 Legoland trip
Thursday 7th July
Year 5 and 6 Sports Day
(1.00-3.00pm)
Monday 11th July
6S Awards Afternoon
(2.00-4.00pm)
Tuesday 12th July
6J Awards Afternoon
(2.00-4.00pm)
Wednesday 13th July
6O Awards Afternoon
(2.00-4.00pm)
Wednesday 20th July
Last day of term (1.00pm finish)
Thursday 21st and Friday 22nd July
INSET Days
Cultural Calendar
Saturday 9th July - Eid al-Adha (Islamic)
Saturday 30th July - Al-Hijra (Islamic New Year)
Monday 26th September - Rosh Hashanah (Jewish New Year)
Monday 24th October - Diwali (Hindu)
Monday 19th December - Hanukkah (Jewish)
Sunday 25th December - Christmas Day
Sunday 1st January - New year

To keep up to date with what is happening at school, you can subscribe to our calendar here
---
In an effort to save paper we no longer send a paper copy of the newsletter home. You can access the weekly newsletter via the school gateway app or the school website and it is also sent home via email each week.
With our communication methods changing it is important more now than ever that we have an up to date email address for you. If you do not see the newsletter by email on a Wednesday please contact the school office to ensure we have the correct details for you.