Issue 36 - 29th June
Newsletters will be removed at the end of each term. If there is a copy of an old newsletter you would like please ask at the office.
29th June 2022
Issue 36
Dear Parents/Carers,
I have received 3 complaints in the last week regarding the behaviour of some children from our school at the local park after school. I have been in contact with children (and parents) directly but please can I ask parents to speak to their children about what they expect from them when they are out in the community, especially whilst representing Almond Hill. Complaints have come from other parents from the school and they have expressed their disappointment in the behaviour they had witnessed and said that it is not what they expect or usually see from children at our school.
Sports days – our year 3 and 4 sports day will take place on Thursday (12.45-2.45pm) and we are looking forward to welcoming you into school. Please enter via the pedestrian gate closest to St Nicholas' church and make your way to the seated area. FOAH will be selling refreshments throughout both afternoons (cold drinks and snacks). Please be reminded that the gate will remain unlocked so any siblings or small children must be supervised. You are welcome to take photos of your child during sports day but for the safety of other children, please do not post photos on social media. Year 5 and 6 will have their sports day on Thursday 7th July.
Year 6 Graduation Afternoon – this year, we are hosting our first awards afternoon for year 6 leavers. We understand there has been some discussion between year 6 parents regarding what children should wear. This is an 'Oscars' themed event but we do not expect parents to purchase anything extravagant to wear. If they wish, children can bring a change of clothes to wear to the event. They can wear an outfit of their choice, new or old. If they prefer, they can wear their school uniform.
We have seen an increase in parents sending in 'fidget' toys for their children with no discussion with the class teacher or SENCo. For a limited number of children, additional provision may be appropriate but for most children the introduction of any sort of toys interrupts learning and causes the children to fall out. Anything brought into school that disrupts learning will be left in the school office for parents to collect. Thank you for your support in advance with this.
'Pandemic screen time increase affecting primary-age children
New research reveals that screen time during the Covid pandemic rose the most among primary schoolchildren, with the age group clocking an extra hour and 20 minutes a day on average. Researchers said the increase was associated with poorer diets in children, poor eye health, deteriorating mental health including anxiety, and behavioural problems such as aggression, irritability and increased frequency of temper tantrums. Primary school children recorded the largest increases, of 83 minutes per day, followed by adults, whose screen time increased by 58 minutes. The findings have prompted calls for action to curb the ongoing harmful impact on the health of millions of children.'
The Guardian
We would agree this reflects what we are seeing in school for some pupils with increased levels of anxiety and unhappiness when tracked back can be linked to use of social media and a long time spent on devices. I would urge parents to exercise caution and discretion
Emma Fordham,
Headteacher



Click the image above and like or follow our new page!
Please note, comments are disabled on our page. You will see your comment appear on posts, but we cannot view them and are unable to respond.
News and Events
Attendance
Year 3 95.3% Year 4 91.0%
Year 5 93.6% Year 6 93.1%
Total –93.2% Class winners 3B- 99.0%
School Dinners
Next week, we will be on week 2 of our menu. Please pay for your dinners in advance using app.schoolgrid.co.uk.
Don't forget to preorder! If your child is having packed lunch, please ensure they do not have any nut products.
House Points

Almond Hill in the Community
Year 4 have been busy writing wonderful, thought-provoking poetry inspired by the poem 'Lonely Street'. We are very proud indeed to present a sample from all 3 classes in the Stevenage Library at the town centre (full address below). The display can be found in the children's section. Whilst there, you could also check out some of the wonderful books that are available to borrow. It's a win win! Please support our local community library and our talented Year 4 poets.
Stevenage Central Library, Southgate, Stevenage, Herts, SG1 1HD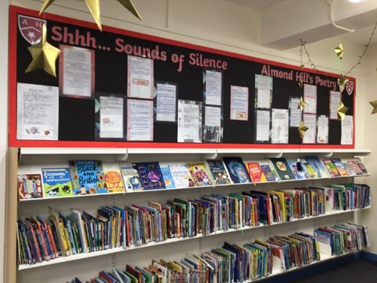 'Feeding the 5000'
As part of art club, some children have contributed to the Flower Festival at St Nicholas' church. They worked hard in different mediums to create a selection of clay fish, a variety of bread products (some more modern than you may have found in the bible e.g. bagels!) and a backdrop of silhouettes. In our final session, we made some flowers using the colours of the rainbow to decorate our area to represent the post covid coming together of the community. Click here to view more photos.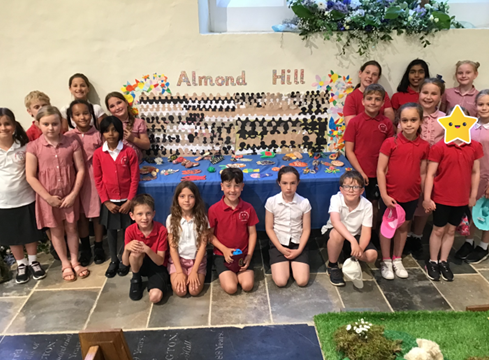 Fundraising
So far, we have sent £580.15 to the Red Cross to help the people of Ukraine. A huge thank you to everyone for their generous donations.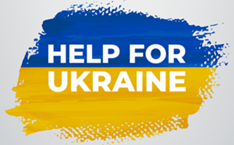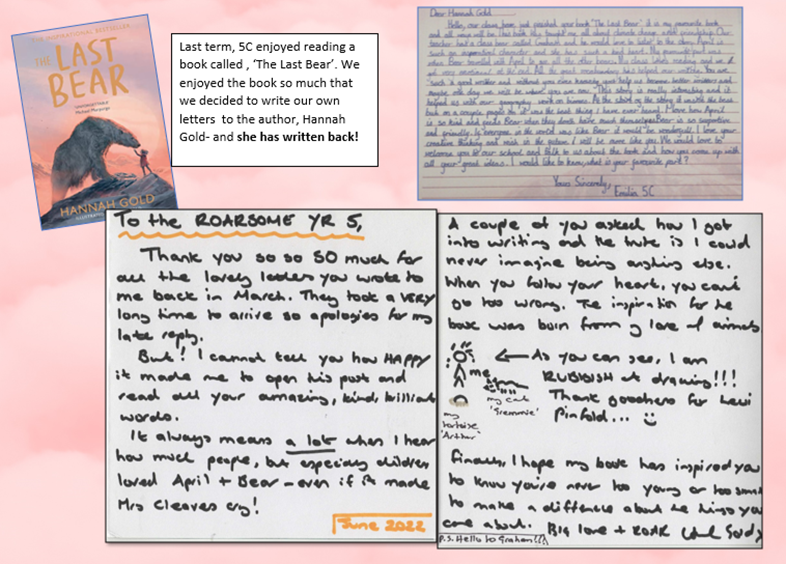 Diary Dates

Wednesday 29th June – Year 6 (non Grafham) to Fairlands
Thursday 30th June – Year 3 and 4 Sports Day (12.45-2.45pm)
Friday 1st July – Ice Cream Friday
Tuesday 5th July – Guitar Assembly (2.00pm invite only)
Wednesday 6th July – Year 6 Legoland trip
Thursday 7th July – Year 5 and 6 Sports Day (12.45-2.45pm)
Friday 8th July – Ice Cream Friday
Monday 11th July – 6S Awards Afternoon (2.00-4.00pm)
Tuesday 12th July – 6J Awards Afternoon (2.00-4.00pm)
Wednesday 13th July – 6O Awards Afternoon (2.00-4.00pm)
Thursday 14th July – Secondary Transition Day
Cultural Calendar
Saturday 9th July - Eid al-Adha (Islamic)
Satuday 30th July - Al-Hijra (Islamic New Year)
Monday 26th September - Rosh Hashanah (Jewish New Year)
Monday 24th October - Diwali (Hindu)
Monday 19th December - Hanukkah (Jewish)
Sunday 25th December - Christmas Day
Sunday 1st January - New year
---
In an effort to save paper we no longer send a paper copy of the newsletter home. You can access the weekly newsletter via the school gateway app or the school website and it is also sent home via email each week.
With our communication methods changing it is important more now than ever that we have an up to date email address for you. If you do not see the newsletter by email on a Wednesday please contact the school office to ensure we have the correct details for you.