Issue 7 - 13th October
Newsletters will be removed at the end of each term. If there is a copy of an old newsletter you would like please ask at the office.
13th October 2021
Issue 7
Dear Parents/Carers,

Some of you may have noticed we have had some problems with our answerphone system. For some time, Mrs. Lovelock was the voice that greeted you when you called. This has since been changed but we understand that when you make the selection to talk to the office, you hear Mrs. Lovelock tell you that the office is closed. This is a glitch and we have been working with the phone company to get this rectified, but it is taking longer than we would expect. Please note, the office is open from 8:30am-3:30pm. There may be times where we are busy helping children or visitors and therefore unable to take your call, in this instance, please leave a message and one of the office team will get back to you as soon as possible.
Year 6 children are excited for their residential trip to Grafham this weekend. I hope they thoroughly enjoy the experience and look forward to hearing about it when they return to school next week. A big thank you to the staff that are going with them and to Mrs. Patterson for the hard work that has gone into organising the trip. We know that children may have a later night than usual whilst away and feel particularly tired on Monday morning. To allow for this, we have agreed that children in year 6 can come to school a little later on Monday. They can come to school as normal at 9.00am or, if they need to, they can come in at 10:30am. This is not a staggered start, they must either come at 9.00 or 10.30. If they are coming in later, they must bring a packed lunch as it will be too late to order a school dinner from the kitchen. If your child is entitled to free school meals, they will be able to order a lunch but this needs to be ordered before 9:30am. Please send a message via School Gateway to order your child's lunch.
As the winter months creep in, some families may be facing financial hardship. You may be eligible for a heating grant to help support you. Please contact Mrs Burgess by emailing admin@almondhill.herts.sch.uk if you would like help applying.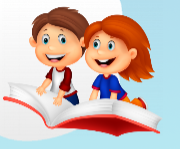 After the success of last year's book sales (organised by our school government the Loyal Legends), we are pleased to tell you we will be holding a book sale every half term. Our aim is for all children at Almond Hill to be able to enjoy reading and books will cost just 50p! If you have any unwanted books in good condition, please bring them into school FAO Miss Simmons, by Thursday 14th October. The book sale will be on Thursday 21st October in the afternoon and all children will have the chance to come and buy a book.
Please can I ask parents to only speak to teachers at the start of the day if it is urgent as they need to attend to the children and do not enter the buildings as this is a safeguarding and health and safety concern. You can go to the office if there is something that needs passing to children e.g. a forgotten lunch, as the only adults in school should be staff or visitors that have been signed in.
Children in year 6 learn about democracy by forming our school government and the time has come for them to begin forming parties and making pledges. Their pledges will include something that will affect the children of Almond Hill, a pledge that affects the local area, another that affects the country (a national charity) and finally a pledge that affects the world (an international charity). On Monday, the parties will be delivering a presentation to their peers to share their pledges, party name and introduce their leader. It is always a positive process and children across the school get the chance to vote for their party. We look forward to updating you along the way.
We have been made aware of a new series that is being shown on Netflix called Squid Game, which has a rating of 15+ due to the content being inappropriate for younger people. However, the show has become increasingly populal across social media platforms, particularly TikTok so your children may come across adverts or other material that is not appropriate. Please ensure you monitor your children when using their devices and encourage them to talk to you if they see anything that they are not happy with. I would urge parents not to allow children to watch the series.
Since my last newsletter we have had 2 positive covid cases across the school.
Emma Fordham,
Headteacher
Almond Hill News
Attendance Last Week

Year 3

97.6%

Year 4

93.6%

Year 5

90.1%

Year 6

89.5%

Total

91.0%

Class winners

4H - 98.4%
Clubs
Please note, there will be no clubs next week due to PTIS, except for football which will still be on. Clubs will also be cancelled on Tuesday 30th November.
School Trip
Children in year 5 will be visiting The Barclay School on 20th October to watch Matilda the Musical. The staff will walk them there and back between 1:30-2:45pm so will be back at school for pick up.
School Dinners
Next week we will be on week 2
School Dinner Menu Please pay for your dinners in advance, using the School Gateway app. Please ensure children like the food they are choosing and we will ensure they have enough time to eat, though they often want to play
Information for Parents
For information of the courses available for parents/families, including half term kids clubs and SEND drop ins, please visit our website:
www.almondhill.herts.sch.uk/courses
Almond Hill Achievements
On Saturday 9th October, Willow in year 4 took part in a 5k kids muddy race for life event. She did an amazing job and raised £300 for Cancer Research. Well done Willow!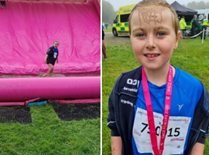 Bag2School
A big thank you to everyone who donated to Bag2School, you can see from the below how much we had donated!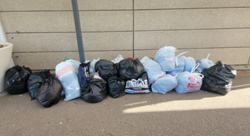 FOAH Treat (not trick) Jars
Guess how many sweets in the jar next week to be in with the chance of WINNING THE SWEETS! You can have as many guesses as you want at 50p per guess. Each class will have a jar each which increases your chances of winning! Please bring cash in to school next week to place your guesses!
Secondary Admissions
The applications for secondary/upper school places to start in September 2022 opened Wednesday 1st September 2021, for children in year 6.
Admissions information is available at: www.hertfordshire.gov.uk/admissions
On-time applications close on 31 October 2021. Click the link for the open events leaflet
Flu Consent Forms
Flu vaccinations will take place, in school, on Wednesday 17th November. Please ensure your consent form is returned no later than Monday 1st November as the forms will be collected from school. The immunisation team will be following up with those that have not returned a form. It should be completed for all children, even if you do not consent.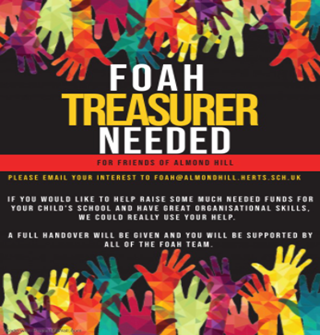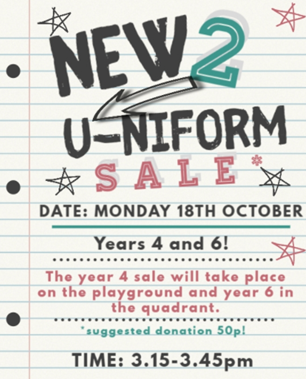 Diary Dates
Friday 15th – Sunday 17th October – Year 6 Residential Trip
W/C 18th October - FOAH Halloween Treat (not trick) Jar
Tuesday 19th October - PTIs virtual (4.00 – 7.00pm)
Wednesday 20th October – Year 5 trip to Barclay (1:30-2:45pm)
Thursday 21st October – Almond Hill Book Sale (50p)
Thursday 21st October PTIs in school (3.30 – 6.30pm)
Monday 25th – Friday 29th October – Half Term
Sunday 31st October – Secondary school application deadline
Thursday 11th November – Open evening for prospective parents
and anyone that joined us in the last year (5.00-7.00pm)
Wednesday 17th November - Flu vaccinations (8.30am - 3.00pm)
Thursday 25th November – Travelling Book Fair (TBC)
Friday 3rd December – Occasional Day
Friday 10th December - Flu vaccinations (12.30pm - 3.00pm)
Tuesday 21st December – Last day of term (finish at 1.00pm)
Wednesday 22nd December – Tuesday 4th January – Christmas Holidays
Wednesday 5th January – INSET day
Thursday 6th January – First day of term
In an effort to save paper we no longer send a paper copy of the newsletter home. You can access the weekly newsletter via the school gateway app or the school website and it is also sent home via email each week.
With our communication methods changing it is important more now than ever that we have an up to date email address for you. If you do not see the newsletter by email on a Wednesday please contact the school office to ensure we have the correct details for you.