Issue 9 - 3rd November

3rd November 2021
issue 9
---
Dear Parents/Carers,

Welcome back! I hope you all enjoyed the half term break. We began introducing Seesaw in our classrooms last half term and the children are really enjoying getting used to the app and sharing their work with you at home. We have more than 90% of children/families signed up which is fantastic! So far, since having Seesaw, we have had over 900 posts added with more than 500 comments and family members have visited more than 1,000 times! This is across a matter of months! I look forward to seeing how we progress with Seesaw and hope you enjoy using the app as much as we do. Some classes have not made as much progress as others but please do not worry if your child's journal hasn't had as much added, the teachers are learning as they go and want to make sure they use the app in the best way possible.
As we begin this half term, can I start by reminding parents and carers the importance of parking safely around the school and to be respectful of our neighbours when dropping or collecting your children. Some examples of parking have been inconsiderate whilst others have been dangerous. None of us want an accident to happen or a child to be hurt so please take the time to consider how you park when you come to the school. When we have contacted parking enforcement in the past, they have urged us to tell residents to contact them directly if there is an infringement and I would ask that you continue to do this where necessary.
A big thank you to everyone who supported our Almond Hill second hand book fair. We raised an impressive £77.60. At Almond Hill, we are passionate about reading and believe all children should have the opportunity to enjoy books. This sale couldn't go ahead without the kind donations from families and staff. We will be holding a book sale every half term and will update you as soon as we have the details of our next sale. With that in mind, please keep any unwanted books to donate to the school.
We have lots to look forward to in the run up to the end of term (and Christmas!) including our open evening on 11th November (5.00-7.00pm). This is a great opportunity to have a look at our school and see all the amazing displays and work the children have done. Teachers put a lot of effort in to show you aspects of our curriculum and the different things your children can look forward to when they join our school. The evening is aimed at prospective parents but we welcome the families that have joined us in the last year to come and see us as we are aware you have missed the opportunity to do this due to Covid. Our main feeder school is Letchmore so we often see many families that attend there however if you know any families in the local area that may be looking for a junior place for September 2022 or before, please pass on the details of the evening (subject to Covid restrictions and any advice issued by Herts County Council).
On Friday 19th November, we will be having a 'break the rules day' to raise money for Children in Need. Please see the leaflet below for a list of the rules that can be broken on the day. Children can pay 50p per broken rule, please make your donations on School Gateway.
Towards the end of last term staff noticed an increase inappropriate language amongst children, mostly in Year 6 but in pockets across the school too. Teachers will discuss this with children in class but please could parents speak with their children about this at home too.
Since my last newsletter, we have had 2 positive cases of COVID.
Emma Fordham,
Headteacher
Almond Hill News
Attendance
Year 3 – 93.4% Year 5 – 91.0%
Year 4 - 94.4% Year 6 – 84.0%
Total - 90.7% Class winners – 4K 97.4%

Clubs
Please be reminded, there will no after school clubs on Tuesday 30th November.
School Dinners
Next week we will be on week 2 of our new winter menu.
School Dinner Menu

Please pay for your dinners in advance, using the School Gateway app. Dinners for half term £97.20, weekly £13.50, daily £2.70.
Football
We recently 'kicked off' our first sporting fixture with a mini tournament as part of the Stevenage Primary Schools FA at Woolenwick. The team played well as they had only had 3 training sessions to prepare and work as a team. We won 1 and lost 2, but scored some wonderful goals and played with determination and respect. They started off their Stevenage Schools league campaign well on Monday, with an impressive 5-0 victory over Knebworth Primary School. It was an impressive display from the whole team, who dominated play with solid defending, strong passing, and clinical finishes. Goals from Albie (2), Austin, Charlie & Xavi.
Amazon Smile
Many of you will be starting your Christmas shopping soon and may use Amazon more than usual for purchases. To help raise funds for the school our FOAH have signed up to Amazon Smile. It costs you nothing but once registered, for every purchase you make on Amazon Smile, 0.5% of the value is paid to Friends of Almond Hill. It's quick and easy to register and a great way to raise funds.
Christmas Gift Room
We are pleased to be holding our Christmas gift room again this year. This will be held for all year groups on Thursday 9th December. This is always a popular event and we thank the FOAH for the hard work they put in to organising this for the children. Look out for more details coming soon.
Jungle Gym
Please be reminded the jungle gym is out of bounds to all children before and after school. Please do not allow children to play on the jungle gym whilst waiting to go in in the morning or when collecting siblings afterschool. The area is not supervised and accidents can happen.
Book Club
Book Club leaflets were sent home before half term. Our new Scholastic Book Club is up and running! Go to https://schools.scholastic.co.uk/almond-hill/digital-book-club to browse the latest books and order online. For every £1 you spend on this month's Book Club, our school will earn 20p in Scholastic Rewards. Please place your order online by November 8th, 2021.

Reverse Advent Calendar 2021 for Foodshed
A message from Year 5 who have been learning about community action in PSHE - written by Rehan – 5P
Some people don't have much money so if you can help them we will be thankful. If you have any pasta, rice, noodles, soup, tinned fruit, tinned vegetables, tinned fish, cereal, oats, bread or biscuits please donate them. You could also donate coffee, juice and hot chocolate. You can give toys, colouring books or a little book to read. Please bring these into your child's classroom.

Christmas Card Design
You should have seen the template from your child's Christmas card design this week. The following items are available to order:
Christmas cards (pack of 12) - £5
Gift Tags (pack of 11) - £2.25
Wrapping Paper (6 sheets) - £6
Mug with gift box - £6
Full colour Tea Towel - £7.50
Full colour Bag for Life - £8.50
A donation is made to school from each purchase. Please place your order on Gateway, stating which items you require, by Wednesday 10th November. Any spelling errors will be corrected on the final product.
Poppy Sales
Poppies will be on sale in school from tomorrow, starting in year 3. We have a small selection of poppy merchandise which children in year 3 will also have an opportunity to buy. The poppies will be taken to year 4 on Friday 5th November, Year 5 on Monday 8th and Year 6 on Tuesday 9th. On Wednesday 10th November, we will have a 'mop up' for all year groups with what we have left. If your child would like to purchase a poppy, please ensure they have money with them on the day of their year group's sale.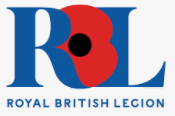 Hertfordshire Education Authority statement about dyslexia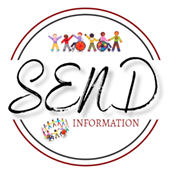 Dyslexia: Information for Parents and Schools Hertfordshire
Persistent difficulties with literacy (reading and spelling) are perhaps the most well known and most prevalent of all educational difficulties. There is absolutely no doubt that some children have difficulties learning to read and spell for reasons other than poor teaching or due to profound/severe learning difficulties. However, despite a huge body of research into dyslexia no one has been able to produce a universally accepted definition that is precise and based on scientific findings.

In Hertfordshire it has been agreed to define dyslexia based on three widely recognised definitions; namely, the Rose Report (2009), the British Psychological Society (2002) and the current British Dyslexia Association definitions.
Dyslexia is a term used to describe difficulties with developing and acquiring accurate and fluent word reading and/or spelling, which is severe and persistent in nature despite appropriate learning opportunities and evidenced-based intervention. Dyslexia is underpinned by difficulties in some or all of the following:
Phonological awareness: the ability to perceive and manipulate sounds in words
Verbal memory: the ability to store, process and manipulate verbal information
Verbal processing speed: the ability to retrieve familiar words quickly and accurately
Visual processing speed: the ability to visually recognise familiar words/symbols/patterns quickly and accurately.
Dyslexia should be recognised as a continuum across a range of abilities rather than a discrepancy between intelligence and literacy skills. Co-occurring difficulties may be seen in aspects of language, motor coordination and personal organisation, but these are not by themselves markers of dyslexia. An assessment of dyslexia is a process not an event and should happen over time, taking into account a child/young person's patterns of strength and needs. (Rose report, 2009; British Psychological Society, 2002; British Dyslexia Association).
The term dyslexia is a social construct rather than a medical diagnosis. The term dyslexia is embedded into Western culture and so is likely to continue to be used for social and political reasons. Many people who have been identified as being dyslexic find the 'label' useful and are relieved that their difficulties have been identified and acknowledged. Hence, any challenge to the usefulness of the term dyslexia is often met with strong and emotionally charged resistance.
Diary Dates
---
Tuesday 9th November – FOAH meeting at 5.00pm
Thursday 11th November – Open evening for prospective parents and anyone that joined us in the last year (5.00-7.00pm)
Wednesday 17th November - Flu vaccinations (8.30am - 3.00pm)
Friday 19th November – Break the rules Friday for Children in Need
Thursday 25th November – Travelling Book Fair
Tuesday 30th November – After school clubs cancelled
Friday 3rd December – Occasional Day
Thursday 9th December – FOAH Christmas Gift Room
Friday 10th December - Flu vaccinations (12.30pm - 3.00pm)
Monday 13th December - Year 3 Christmas dinner day
Tuesday 14th December - Year 4 Christmas dinner day
Wednesday 15th December - Year 5 Christmas dinner day
Thursday 16th December - Year 6 Christmas dinner day
Friday 17th December - Nativity 1.30pm (parent invited subject to Covid restrictions) year 3 and 4
Monday 20th December – Carol service at St Nicholas Church for years 5 and 6 (details tbc)
Tuesday 21st December – Last day of term (finish at 1.00pm)
Wednesday 22nd December – Tuesday 4th January – Christmas Holidays
Wednesday 5th January – INSET day
Thursday 6th January – First day of term
To keep up to date with what is happening at school, you can subscribe to our calendar here
---
In an effort to save paper we no longer send a paper copy of the newsletter home. You can access the weekly newsletter via the school gateway app or the school website and it is also sent home via email each week.
With our communication methods changing it is important more now than ever that we have an up to date email address for you. If you do not see the newsletter by email on a Wednesday please contact the school office to ensure we have the correct details for you.