School Clubs & Choir

The staff at Almond Hill provide a wide range of extra curricular clubs that run at either lunchtime or after school. All of our clubs are organised by teachers and teaching assistants. We try to organise clubs in response to the children's interests resulting in a wide variety ranging from early morning sport to a home learning club.
If you are interested in organising a club please contact the school office. Running a school club is subject to DBS clearance and suitable qualifications.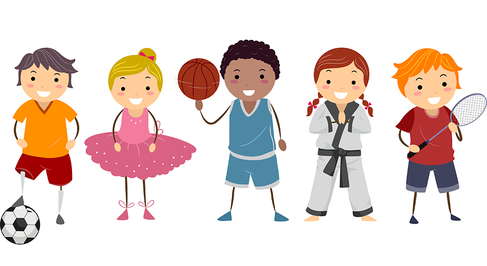 Clubs
At Almond Hill, we believe in the all-round development of the children and aim to provide a wide range of activities to encourage this. Our clubs are organised by teachers and parents who volunteer their time and through our links with Premier Education. We already run the following clubs with most running at lunchtime;
Mrs. Cleaves runs a well-established choir for children in year 5 and 6 and will be holding auditions soon
Premier Education provide a lunch club 4 days a week so each year group has a chance to attend
We have a journalist club where children create the 2 Cool 4 School newspaper supported by Mrs. Richardson
Mrs. Barham and Dr. Osborne run the ECO committee across all year groups (invite only)
With the help of Miss. Wase, one of our parents runs our football club and supports the children in their matches in the Stevenage school's league.
Play Leaders
What is a play leader?
Play leaders:
are kind and supportive to others.
are fair.
are team players.
are organised.
are committed.
What does a play leader do?
There are 6 play leaders per year group and a member of staff from each year group who supports them.
Each year group will follow their 'theme of the week' (arms, legs, body or mind)
Play leaders set up, lead and pack away lunch times games for children in their year group to enjoy.
Play leaders work on a 2 per day rota, selecting two games from the trolley each day (the games should be different each day).
Our play leaders are…
Year 3: Dylan, Emily, Sophie, Finley, Kenzee and Teddie-Rey
Year 4: Harry, Willow, Alexia, Megan, Tiffany and Aahana
Year 5: Ginny, Jacob, Ruby, Bonnie, Dominic and Marley-Rae
Year 6: Tanisha, Louise, Teddie, Tallulah, Hollie and Casey
The play leaders have a handbook full of activity ideas and games to play during lunchtime.
School Choir (Year 4 and 6)
The school choir is run by Mrs Cleaves and is made up of year 4 - 6 children. We rehearse once a week but often have extra rehearsals when we've got a special concert coming up. We have previously been invited to perform at several concerts within the Stevenage Community. We even have our own special Choir uniform.