School Clubs & Choir

The staff at Almond Hill provide a wide range of extra curricular clubs that run at either lunchtime or after school. All of our clubs are organised by teachers and teaching assistants. We try to organise clubs in response to the children's interests resulting in a wide variety ranging from early morning sport to a home learning club.
If you are interested in organising a club please contact the school office. Running a school club is subject to DBS clearance and suitable qualifications.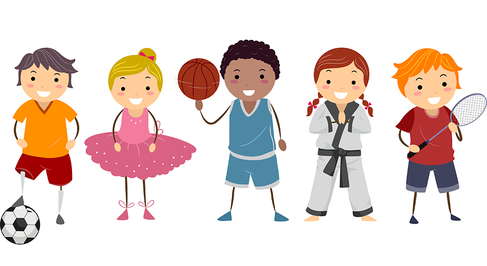 Clubs Offered Autumn 2021
Walk and talk club - year 3
Monday - 3.15-4.15pm
Board games - year 3 and 4
Monday 3.15-4.15pm
Robotics - year 4 and 5
Wednesday 3.15-4.15pm
Art - year 4 and 5
Monday 3.15-4.15pm
Drama - year 5 and 6
Wednesday 3.15-4.15pm
Football - year 5 and 6
Monday 3.15-4.15pm
Running (am) - year 5 and 6
Friday 8.00-8.40am
Cross stitch - year 5 and 6
Tuesday 3.15-4.15pm
Science club - all year groups
Tuesday 3.15-4.15pm
Cross country - all year groups
Tuesday 3.15-4.00pm
Authorfy - invite only
year 5 and 6 Tueday
3.15-4.15pm
Authorfy - invite only
year 3 and 4 - Monday
3.15-4.15pm
Lunch Time Clubs
Lunchtime clubs are available for the children to join. These will be organised in school and children will know which club they are in.
Working with Premier
Premier, our wrap around care provider, also work with children during PE as well as offering lunchtime activities. Children in year 5 have been enjoying their lunch times with Premier this term.
'We do a warm up and we get to do a range of activities including cricket, football, tennis and archery. We always enjoy going to the club, we make sure everyone is involved and has a turn. We always have a go at everything.' Children in 5A.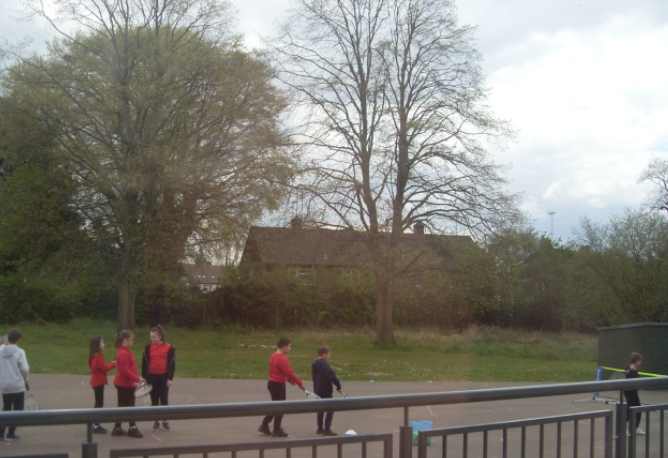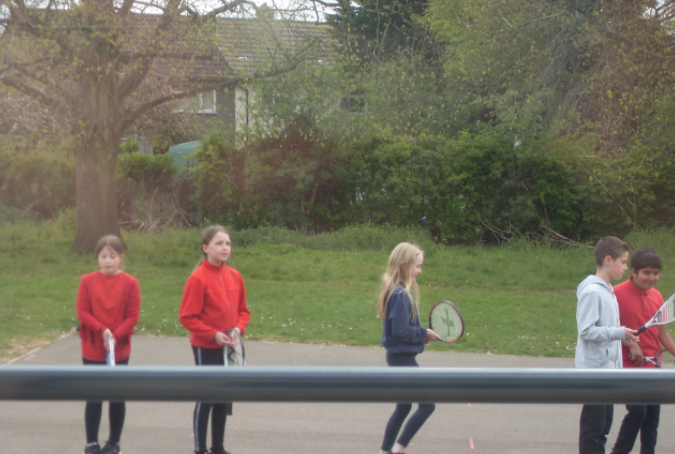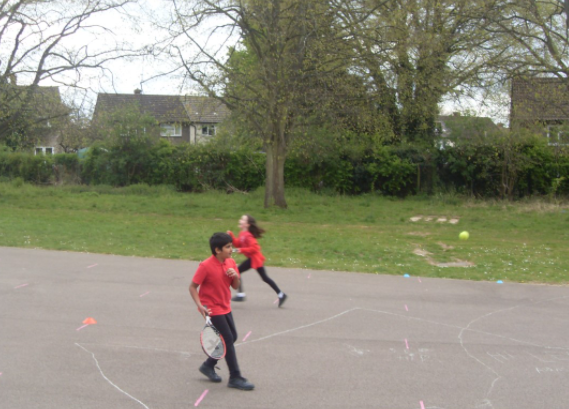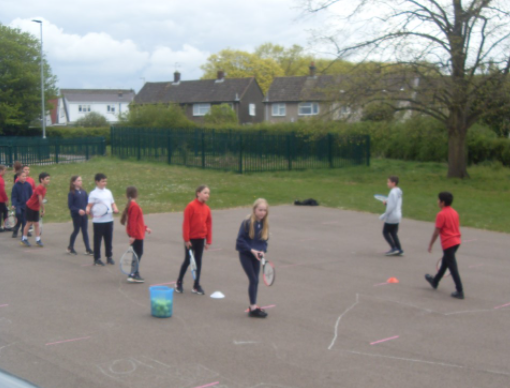 May 2021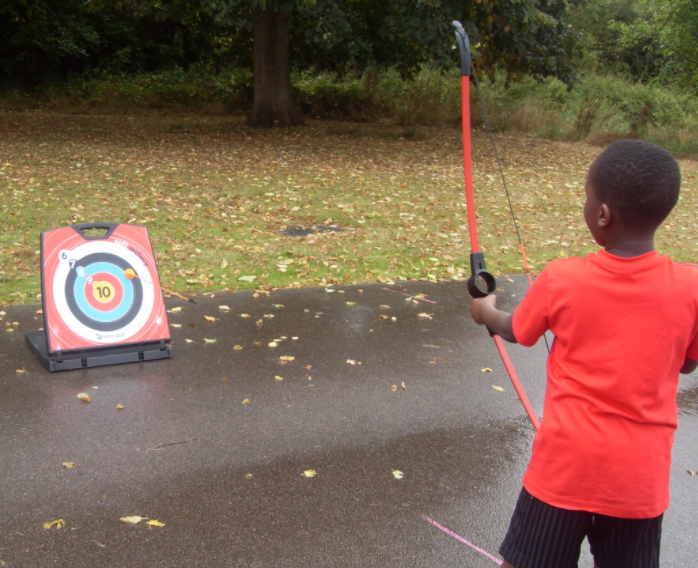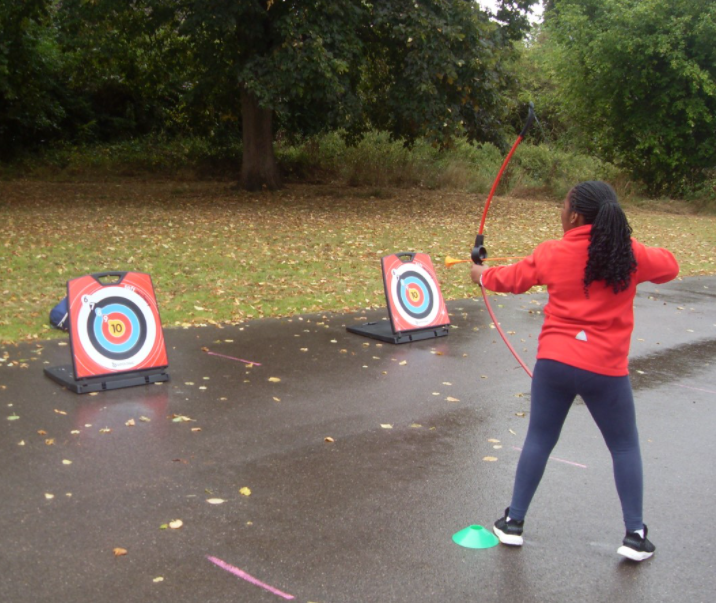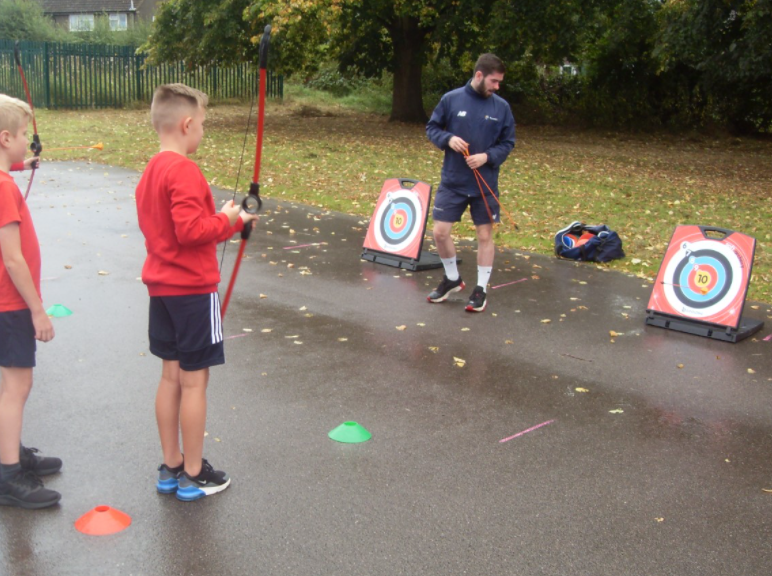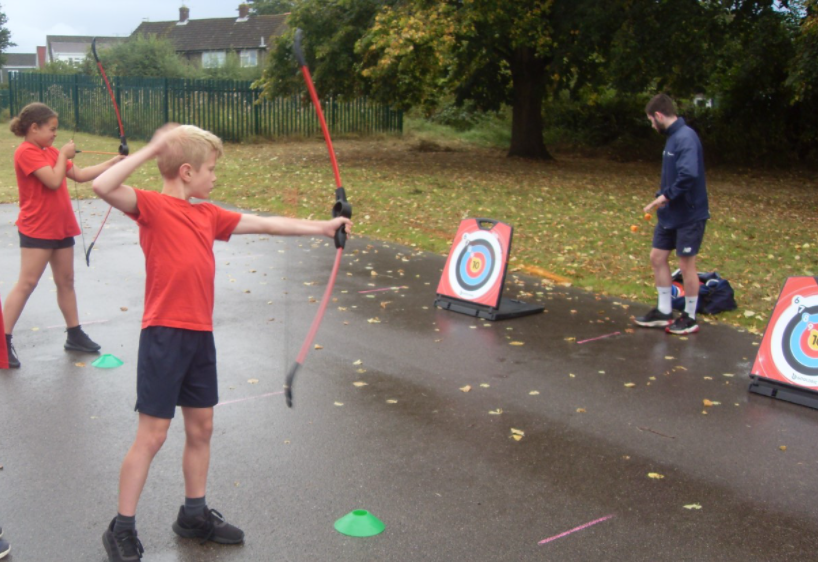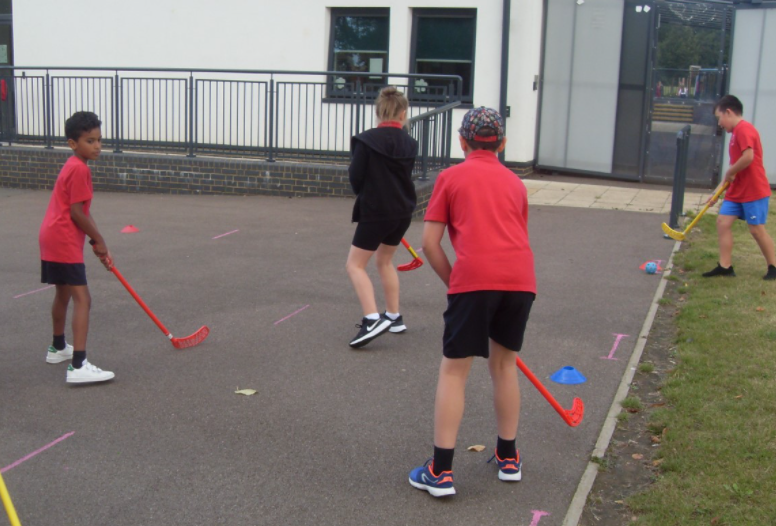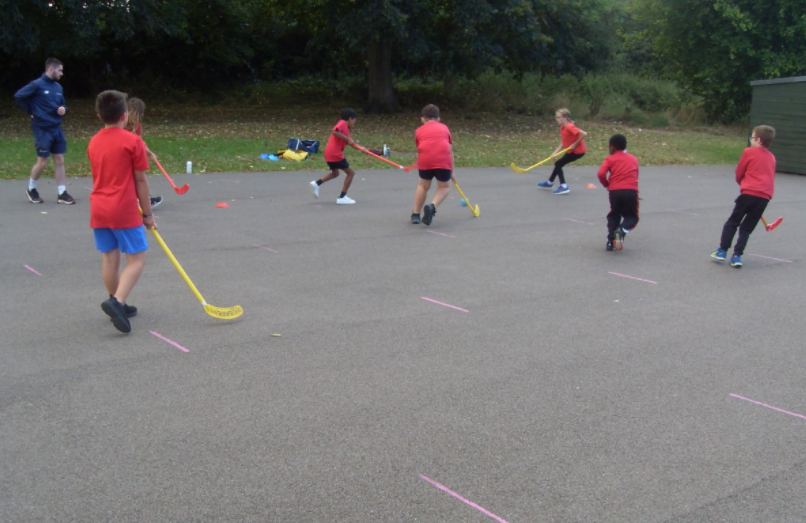 September 2021
Spring 2021
Hertfordshire Maths Challenge
Four children, Gracie, Ronnie, Mila and Ellinor took part in the first round of the Year 5 Maths Challenge competition against approximately 30 other schools last week. They did incredibly well, working under pressure, solving all kinds of different mathematical problems. We are yet to find out the results but are very proud of them all! There will be a further 6 rounds of heats with the Grand Final being held in May.
School Choir (Year 5 and 6)
The school choir is run by Mrs Cleaves and is made up of year 5 & 6 children. We rehearse once a week but often have extra rehearsals when we've got a special concert coming up. We have previously been invited to perform at several concerts within the Stevenage Community. We even have our own special Choir uniform.
School Choir's Achievements 2019
Choir was suspended during 2020 due to Covid-19
December 2019
The school choir have taken part in several performances over the past week. Our biggest performance was the concert on Saturday night as guest performers alongside the Stevenage Male Voice Choir and The Letchworth Salvation Army Band. The children sang their hearts out on every occasion and were absolutely brilliant. Many people highly complimented their performance including the Mayor and the Musical Director of The Male Voice Choir. Mrs Cleaves would like to thank the choir for the outstanding commitment they have shown this term and would also like to extend a huge thank you to parents for supporting these events
June 2019
On Wednesday 19th June, the choir performed at the Stevenage Primary Schools concert. Their performance was outstanding and the children received many compliments from the audience- including parents from other schools. Mrs Cleaves would like to extend a huge thank you to all of the children who have shown such great commitment to the choir this year and to their parents for supporting us.
May 2019
Well done to all the choir performers in Friday's charity concert which was in aid of the NSPCC. The children sang their hearts out resulting in another outstanding performance that was highly complimented by many of the other performers as well as members of the audience.
March 2019
Well done to the choir who performed beautifully at the Mayor's Civic Service on Sunday. Their singing was complimented by many people attending the service. A special thank you is also extended to the parents who supported this weekend performance.