Sporting Achievements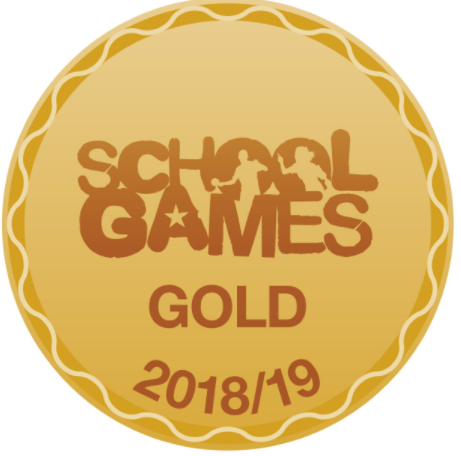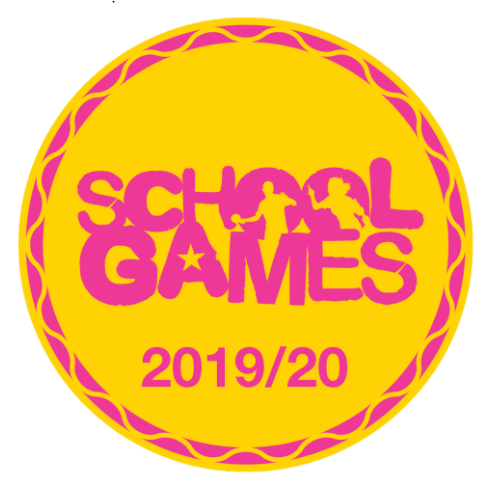 Almond Hill achieved a Gold Mark for School Games in 2018/19 and 2019/20. The School Games Mark is a Government led awards scheme which launched in 2012 to reward schools for their commitment to the development of competition across their school and into the community.
Stevenage Sporting Futures Team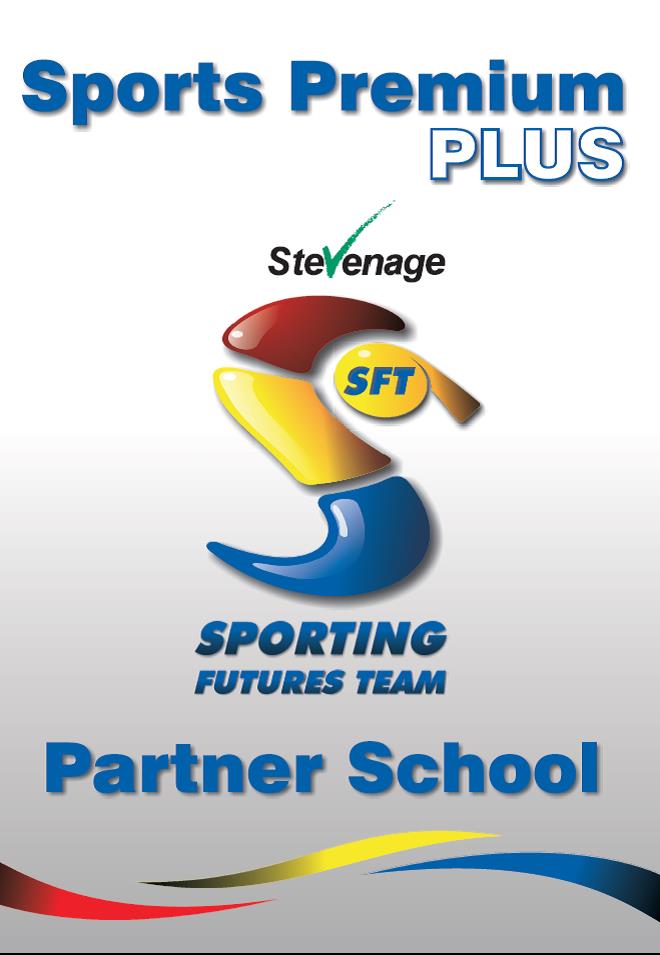 With the collaborative partnership of our school and Stevenage Sporting Futures Team we are able to offer the children a fully inclusive variety of sporting experiences, festivals and competitions, along with support and training for our staff. We are proud to be a Sports Premium Plus school of the Stevenage Sporting Futures Team.

Year 6 Sports Leaders
Sport leaders undertake special training with Stevenage Sporting Futures and promote and support sport in school. This the sports leaders have helped with lunchtime clubs and they have organised a Speed Stacking competition.
Stevenage and District Primary Schools
Joining the Team!
After attending trials for Stevenage District's football team, we are very proud to announce that Gene in year 5 has been accepted and will be joining the squad for 2021-22. Well done, Gene!
To keep track of how the team get on during the season you can follow their progress here:
www.pitchero.com/stevenagedistrictprimaryschools
July 2021
---
Going for Gold!
The Stevenage team had their last event of the season, and it was a major tournament that began last October with 21 teams competing in regional hub events all over England and Wales. The climax was a finals tournament on Saturday 26th June down in Surrey where the final eight teams would play off to determine the champions.
The Stevenage side began the day in great form, and won their first two games against Wokingham and Swansea, and a draw with Gloucester meant that they would progress to the semi-final stage. They then faced another, really tough, team from Swansea and managed to beat them 2-1 to earn a place in the final. The final itself was a cagey affair, two teams working hard to try and score, but both defences in good form. The game finished all square at 0-0, but the organisers decided to give Stevenage the gold winners medals as they had beaten Wokingham earlier in the group stages.
This is a huge achievement, and we are incredibly proud of the boys but more specifically, Tom in year 6 who was part of the winning side — congratulations Tom!
June 2021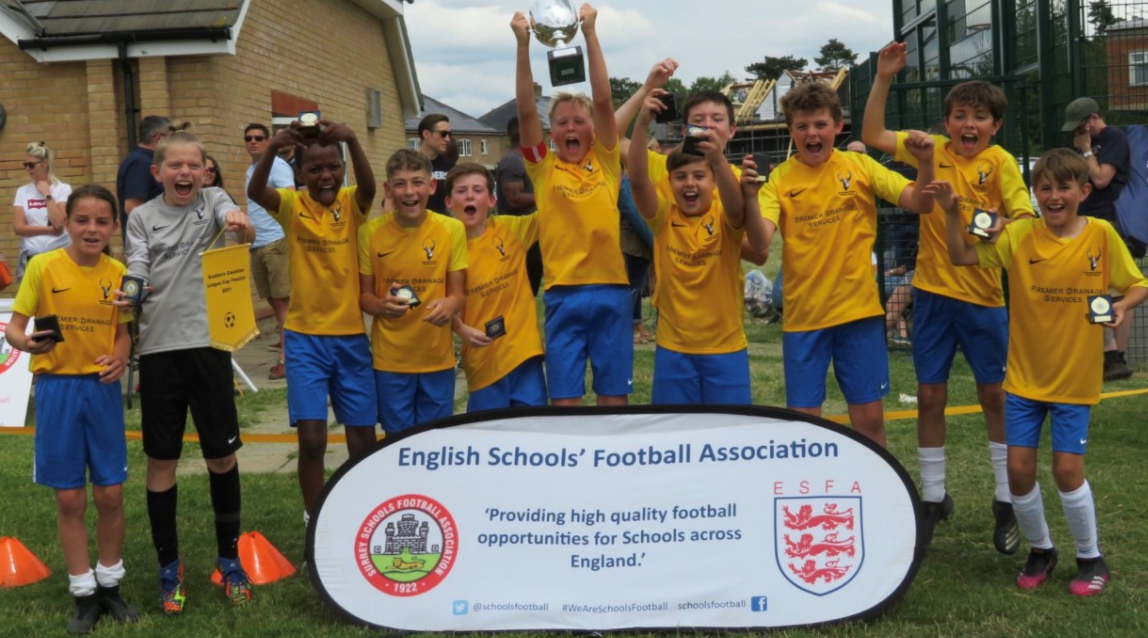 Sporting Achievements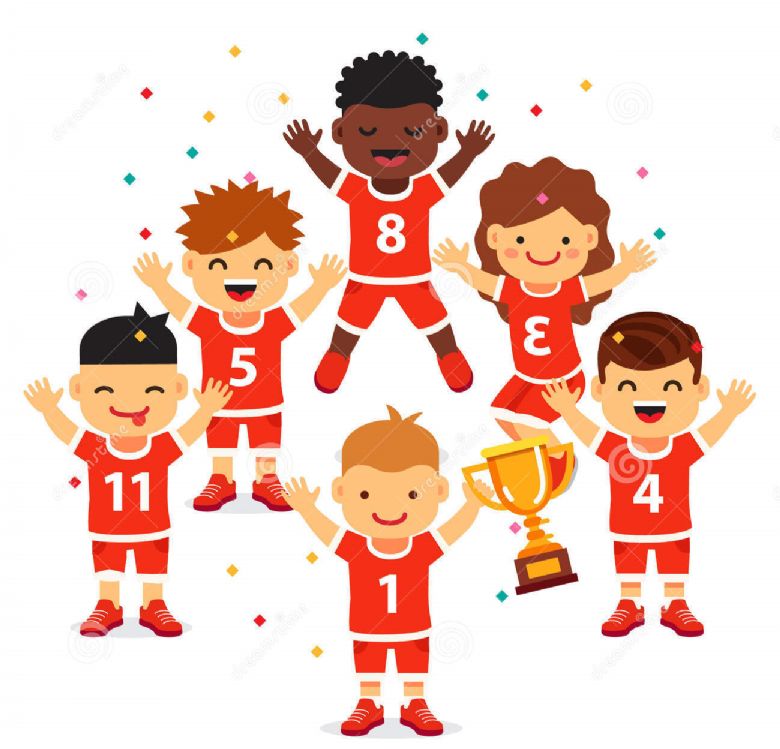 All sporting activities have been suspended due to covid-19.
Autumn 2020

Year 6 Football Competition
This half term, Year 6 took part in a virtual football competition against other schools in Stevenage. All three classes competed and scores were recorded. The competition consisted of two timed activities including a passing and a dribbling challenge. From these results we were able to enter four teams into the competition. We are delighted to announce that our Team D came 17th with 755 points, Team C came 11th with 830 points, Team B came 8th with 880 points and our Team A finished 2nd with 955 points out of a maximum 1000 points! All children in Team A will receive a silver medal. Well done to everyone who took part and thank you to Mr Keene for organising the event!
Year 5 Boccia Competition
This half term, Year 5 took part in a Boccia competition. All three classes took part in different challenges and scores were recorded. From these scores, three teams were entered into the Stevenage Sporting Futures competition where all schools in Stevenage were given the chance to compete against each other virtually. All three of our teams were placed in the top 10 positions out of all the teams who entered in Stevenage! Our Team C came 8th with 239 points, our Team B came 6th with 283 points and our Team A finished 3rd with 357 points! Children in Team A will each receive a bronze medal. Well done to everyone involved and thank you to the Year 5 Teachers for organising the event.

Year 6 - October 2020
Year 6 enjoyed an inter bubble athletics competition just before half term. We spent an afternoon competing in a variety of events including long jump, sprinting, hurdles and javelin. The children really enjoyed competing against children from the other year 6 classes. Well done everyone who took part.
---
2019/2020
Sports Hall Athletics - February 2020
Before half term we took part in the Stevenage Sporting Futures Sports Hall Athletics festival at Barnwell School where over 400 children competed in 3 different heats. During our heat our girls team finished 1st whilst our boys finished 2nd. Once all heats were completed Almond Hill came 3rd overall in the girl's category. Well done to everyone that took part.
Basketball - February 2020
Well done to the year 6 basketball team who represented the school last week at Barnwell School. They fought off some tough competition and only lost one of their matches. They came 3rd in their heat out of twelve schools in total. A particular well done to Charlie and Harlen who had to play in every single match as there were no boy substitutes! Speed Stacking (February 2020)
Speed Stacking
Well done to the year 3 and 4 team who represented the school at the Speed Stacking finals last week at Peartree School. Previously twenty four schools, across Stevenage, had taken part in the heats. Our team were lucky enough to make it through to the final where the top six schools competed. As a team, the girls came sixth and the boys came fourth. However, as a mixed team of eight, the children came third and each earned a bronze medal! The whole team were fantastic ambassadors for the school throughout the competition. This was recognised by the Stevenage Sporting Futures Team who had organised the event and they awarded our team a certificate for 'Passion,' noting that the children put 100% effort into what they were doing, while never giving up and approached the event with 'enthusiasm and positivity.' Well done to you all!
Mini Olympics (wc 11.11.19)
3P had a fantastic time last week at the Mini Olympics. They got to try out a range of exciting activities including tri-golf, boccia, basketball, cricket, football and athletics. The children were brilliant ambassadors for the school and all the staff who attended the trip felt very proud of them.
Year 5 & 6 Mixed Netball Team Match (wc 11.11.19)
Year 5 and 6 kicked off their netball season this year with a league match against Ashtree Primary School on Tuesday. The mixed team of boys and girls have been regularly attending netball club every Wednesday after school and were keen to put their new skills to use. Although we did not win, all the players learned a lot from a very experienced team and it was commented on by the coach at Ashtree how well we had done for our first ever game. Thank you to all the parents who stayed on to support the children and getting them there after school. We are looking forward to our next game and a great year of netball!
Dodgeball (wc 21.10.19)
Our dodgeball team fought hard and strong against some very experienced players last week. Our first outing at this event, held at Stevenage Leisure Centre, was a fast, energetic and competitive fixture. Our 3 boys and 3 girls from year 5 dodged and dipped away from some speedy balls over each 2-minute round. Almond Hill players came 5th in their group showing their sportsmanship qualities and impeccable manners.
Cross Country Competition (wc 14.10.19)
Well done to our Year 5 and 6 Cross Country teams who represented the school at Fairlands Valley last week. The Year 5 boys and Year 6 girl's teams both finished in second place, securing silver medals. Casey won a gold medal for finishing first in the Year 5 boys race and Mia won a silver medal for finishing second in the Year 6 girls race. Well done to you all! Mrs Geer and Mrs Lovelock were very proud of you and felt that you were brilliant ambassadors for our school. You displayed great team spirit and support for each other. Thank you also to all the parents who stayed to support the children.
Girls Football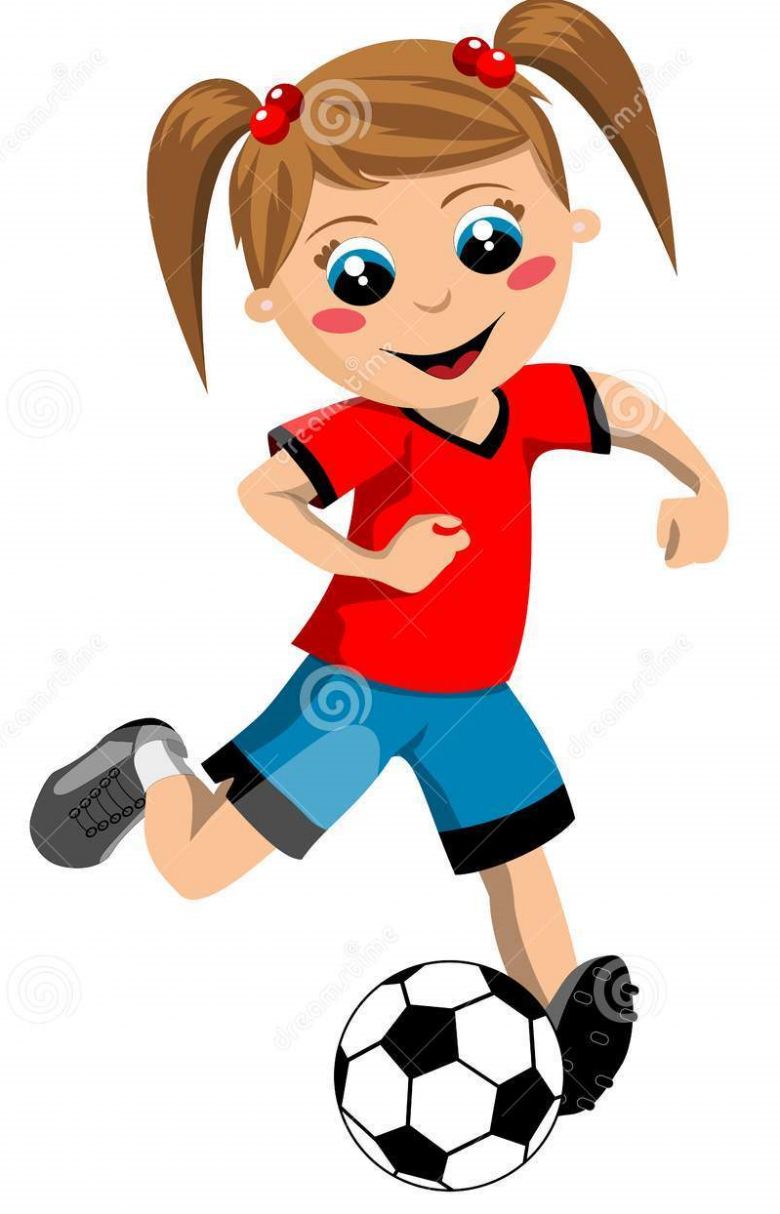 Mossbury vs Almond Hill 24.01.20
Well done to the girls football team who won their match against Mossbury last Friday, 3-0. At half time, the score was 0-0 after a tense first half. The girls stayed strong and supported one another throughout the match. Alice scored two goals and Taya scored one goal in the second half. Well done girls for showing great teamwork and sportsmanship throughout the match!
Almond Hill vs Knebworth 13.01.20
This week the girls played against Knebworth School, both teams worked hard at the start of the match, not letting anything through. Our keeper saved some excellent saves in the first half and the defence stopped some great challenges. In the second half the girls turned up the heat and really started to press on and attack more. In the final few minutes Knebworth scored an own goal and moments later this was followed up with an excellent cross from our right winger to our striker (who controlled the ball with great composure) and she volleyed the ball into the back of the net. This resulted in a 2 - 0 home WIN. Well done girls another great game.
Lodge Farm vs Almond Hill 2.12.19
A big WELL DONE to the girls who played against Lodge Farm this week. They have turned a corner and WON their first game this season 3-2. With only 6 players against 7, the girls had it tough, but with the determination these girls have they pushed on with both our midfielders and our striker scoring. A big well done to our keeper, who really made an impact communicating well with our defence and saving lots of goals! Great team effort girls. Well done!
SVDP vs Almond Hill 19.11.19
Last week the girls had a defeat in the score line losing a close 2-1. Starting the match with only a team of 7 they went 1-0 down early in the game and shortly after that a team mate had a slip leading to them having to retire from the game leaving the team a player down. They held on so well even pulling back a goal to draw 1-1, they were passing, working, attacking, defending and growing as a team. Then in the last minute of the match the opposition scored the winning goal. A big thank you to the girls for showing bravery and determination, Miss Garvey could not be prouder of you.
Almond Hill vs Peartree 21.10.19
This week the girls started off the season with a defeat in score line, losing 6-1 to Peartree Spring. Staff and parents of Almond Hill couldn't be prouder of the team performance they put in. There were some excellent passes throughout the game and they showed a great level of determination. For many of the girls it was a new experience playing in a team and for some a new position all together. As the weeks pass Miss Garvey is sure there will be more goals to come and the girls will grow in confidence.
Girls Autumn Tournament - September 2019
The girls football season got off to a great start last week with the Autumn Tournament being played at Marriott's School. The team played four, 8 minute matches – finishing with two wins and two draws. This put them through to the quarter finals where they were sadly knocked out by Giles School who then went on to win the tournament. The girls showed true determination and perseverance throughout the tournament, continuing to stay strong despite the torrential rain. Well done girls!
Almond Hill v Ashtree 1-0 scored by Taya
Trotts Hill v Almond Hill 1-1 scored by Alice
Almond Hill v Knebworth 1-0 scored by Alice
Almond Hill v St Vincent 0-0
Semi final:
Giles v Almond Hill 1-0
Boys Football
Martins Wood vs Almond Hill 02.02.20
The boys played really well in their game against Martins Wood, they worked hard as a team with some new players joining them this week. It was a close game with the score being 0 - 0 for the most part but a penalty was awarded in our favour and our striker scored! The game continued to be close, with us in a 1 - 0 lead position until the last 2 minutes of the game an equaliser came from a corner for Martins Wood. The game finished as a 1 - 1 draw, great work boys keep up the good work!
Ashtree vs Almond Hill 04.02.20
Last week the boys had a rough start to the game, only having 7 players against Ashtree but they did not let this dampen their spirits! The boys went 1-0 down but did not give up, one of the boys scored their first goal for the team to end the first half 1-1. The boys went into the second half determined to keep on top of the game and it looked promising but the game ended 4-1 to Ashtree. The boys played an outstanding game with 100% effort and team work throughout. Well done boys even the ref commented on how well they played and how impressed he was
Mossbury vs Almond Hill 10.12.19
The boys faced a tough game due to the weather conditions. They played well and worked really hard with a few great attempts on target which were unfortunately either denied by the posts or the keeper. Mossbury scored a goal, winning the game 1-0. Despite the score, I am really proud of the boys, it was my 1st time being able to get to one of the boys fixtures and it was a joy to see how far they have come and how well they are working together as a team. Well done to the boys that did play in goal, it's tough at the moment as we do not have a full time keeper but the boys are taking it in turns and doing a fantastic job!
Bedwell vs Almond Hill 22.11.19
Well done to the boys football team who played a great game against Bedwell on Friday. They all played brilliantly together and stayed strong even though they were two nil down in the first half. The boys came back fighting in the second half and managed to score an unstoppable goal! They persevered right up until the final whistle and showed great sportsmanship throughout. Well done boys -you were all admirable ambassadors for the school and Mrs Geer felt very proud of you all!
Broom Barns vs Almond Hill 08.11.19
Well done to the boys football team who played a fantastic match against Broom Barns last week. It was a very close match with Almond Hill gaining most of the possession throughout the game. The boys sadly were defeated 4-2 but kept persevering right up until the final whistle.
Boys Autumn Tournament - September 2019
Very well done to our football team who took part in their first mini tournament this week. The boys lost their 2 matches playing against 2 very experienced teams. Our boys were playing together for the first time and they all put in a huge effort with some fantastic 'saves' from both our goalies! I was very proud of their great sportsmanship and determination!