Sporting Achievements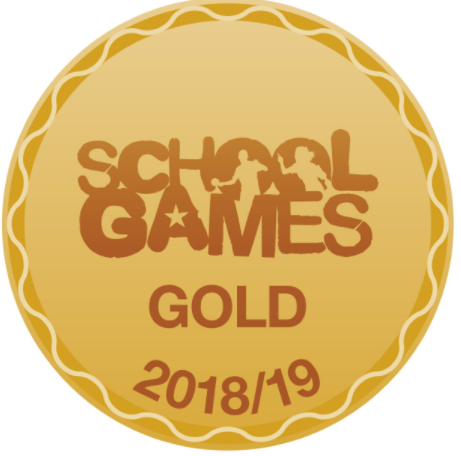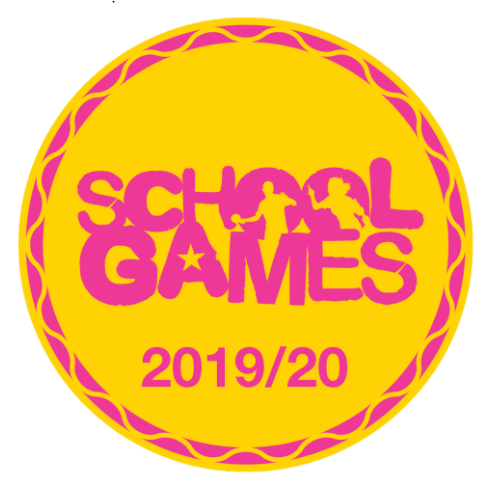 Almond Hill achieved a Gold Mark for School Games in 2018/19 and 2019/20. The School Games Mark is a Government led awards scheme which launched in 2012 to reward schools for their commitment to the development of competition across their school and into the community.
Stevenage Sporting Futures Team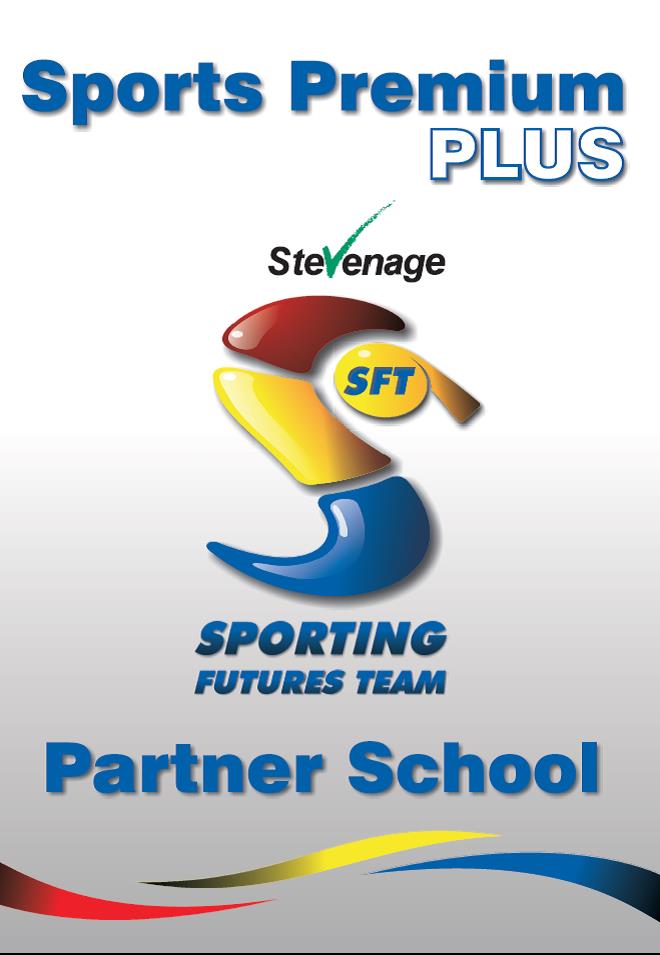 With the collaborative partnership of our school and Stevenage Sporting Futures Team we are able to offer the children a fully inclusive variety of sporting experiences, festivals and competitions, along with support and training for our staff. We are proud to be a Sports Premium Plus school of the Stevenage Sporting Futures Team.

School Games Hertfordshire

Almond Hill are proud to provide our children sporting opportunities through the School Games
The School Games is a National government led initiative that every school in the country has access to. It is funded by Sport England National Lottery programme and delivered by The Youth Sport Trust.
In Hertfordshire, the School Games programme is delivered by 12 School Games Organisers (SGO's) all working to support a local and county offer of opportunity for all pupils aged 7-16.
The School Games mission is to put physical activity and competitive sport at the heart of schools and provide more young people with the opportunity to compete and achieve their personal best.
Sport offers opportunities for everybody. Hertfordshire run a wide variety of activities to support every child whether it be through Archery or Wheelchair basketball.
To find out more about the School Games and the opportunities available to your child, please watch The School Games in Hertfordshire video: https://youtu.be/cMAdneidOeA, visit the Herts Sports Partnership website: https://sportinherts.org.uk/peschoolsport/schoolgames/

July 2022
Year 6 Sports Leaders
Sport leaders undertake special training with Stevenage Sporting Futures and promote and support sport in school. This the sports leaders have helped with lunchtime clubs and they have organised a Speed Stacking competition.
House Points
We have some very exciting news! We are introducing house points for P.E. at Almond Hill. Children have been allocated a team colour (Red, Blue, Green or Yellow -please note this may be different from what they have previously been for sports day). They will remain in this house colour for the duration of their journey through Almond Hill. Siblings have been placed in the same team colours. Ask your child about their colour.
We wish to celebrate success at Almond Hill so throughout the year children can earn house points for their team colour for their ENGAGEMENT, ENJOYMENT and ACHIEVEMENT in P.E. This means that even those children who do not perceive themselves as 'sporty' can also achieve in P.E. through their engagement and enjoyment.
We love hearing about the children's successes outside of school too so please continue to keep us informed of any outside achievements. We will share these in the newsletter and will reward children with a house point for their team colour.
Weekly totals will be shared with you in the newsletter so keep your eyes peeled.
Football Scores and Updates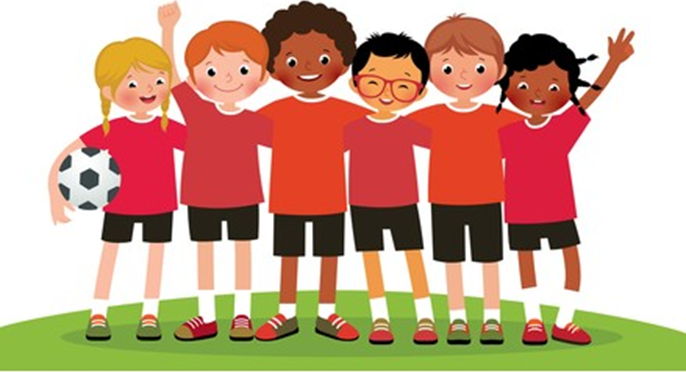 Huge congratulations to the Almond Hill football team who were runners up in the league. Some of the team went to the trophy and medal presentation at the end of half term. Well done, boys! A big thank you to Mrs. Brocklehurst and Mrs. George for their support leading the team!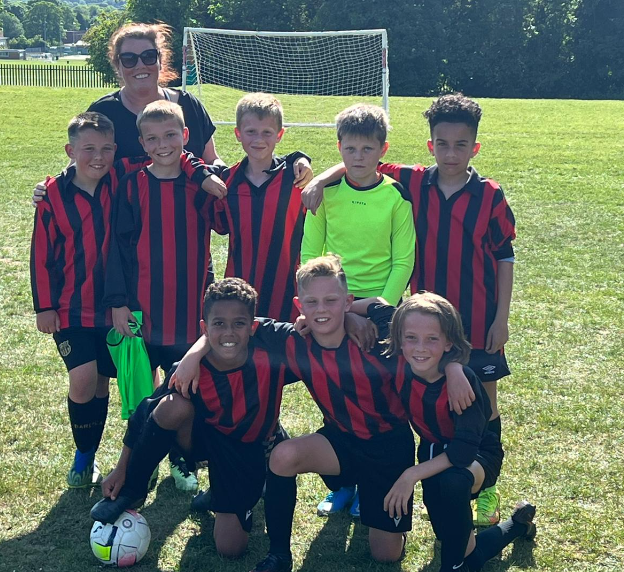 Almond Hill vs Bedwell
On Wednesday, Almond Hill hosted the Y5/6 football match against Bedwell School. It was an eagerly awaited fixture as the visiting team turned up very late but this did not put our boys off! The extra time for pre-match warm ups and set piece drills paid dividends, as Almond Hill rocketed home with an impressive 7-0 victory!
February 2022
Knebworth vs Almond Hill
The team started off their Stevenage Schools league campaign well on Monday, with an impressive 5-0 victory over Knebworth Primary School. It was an impressive display from the whole team, who dominated play with solid defending, strong passing, and clinical finishes. Goals from Albie (2), Austin, Charlie & Xavi.
October 2021
Mini Tournament
Last Monday we 'kicked off' our first sporting fixture with a mini tournament as part of the Stevenage Primary Schools FA at Woolenwick the team played well as they had only had 3 training sessions to prepare and work as a team. We won 1 and lost 2, but scored some wonderful goals and played with determination and respect. It was a pleasure to watch them play and am proud to join them in being the face of Almond Hill football. We look forward to the rest of the season and our next match after half term.
21st October 2021
Sporting Events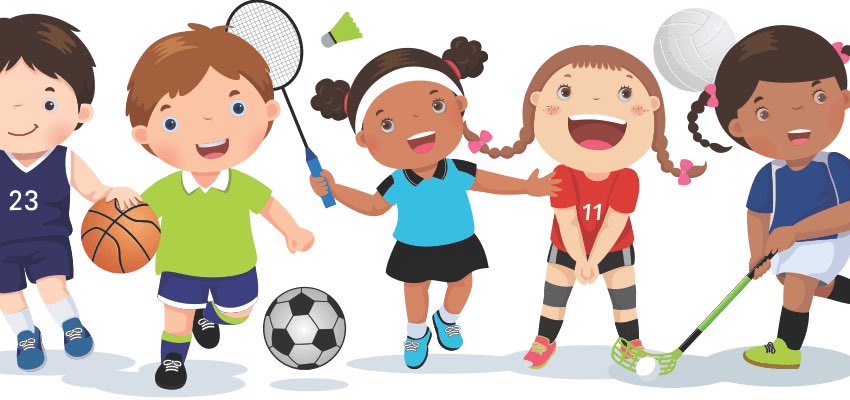 Year 4 Rapid Fire Cricket
Congratulations to the Year 4 Rapid Fire Cricket wizards! Courageously, the Year 4 students tirelessly battled team after team at the lovely Barnwell School Sports Hall. They had never played the game before but they weren't phased. The team represented Almond Hill fantastically and scored more and more points each game. Cleo (our team captain) fearlessly faced each opposing captain and won an excellent round of rock, paper, scissors! Hari wowed the judges with his hattrick 12 bonus point lead, without it we would have lost. 3 cheers for Almond Hill... We may not have won the tournament, but we won some games, learnt new skills, and represented the school well by working together, having a go and aiming high.
January 2022
Cross Country
Well done to the Year 5 and 6 cross country team who represented our school at Fairlands Valley. They competed against children from twelve other schools. Children in Year 5 had to run a distance of half a mile and children in Year 6 ran one whole mile! Congratulations to Ava who came 2nd in the Year 6 girls race, winning a silver medal and also our Year 6 girls team who came 1st out of all thirteen schools! We are very proud of all the children who took part. You were all fantastic ambassadors for our school!
October 2021