Wellbeing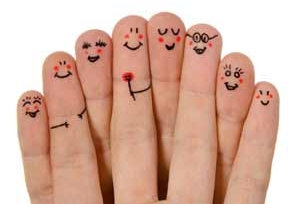 Below you will find useful information and tools to support wellbeing
Mental Health
Click here for an A-Z of mental health.
When you're living with a mental health problem, or supporting someone who is, having access to the right information - about a condition, treatment options, or practical issues - is vital.
Please follow the links for information about CAMHS: https://www.nhs.uk/using-the-nhs/nhs-services/mental-health-services/child-and-adolescent-mental-health-services-camhs/
https://youngminds.org.uk/find-help/your-guide-to-support/guide-to-camhs/
https://youngminds.org.uk/find-help/for-parents/parents-guide-to-support-a-z/
Spot the signs campaign is run in partnership with:
Hertforshire Partnership University NHS Foundation Trust
https://www.hpft.nhs.uk/get-help/
Herts County Council
https://www.hertfordshire.gov.uk/services/adult-social-services/mental-health-and-dementia/mental-health-and-dementia.aspx
Stevenage Wellbeing Centre
The Stevenage Wellbeing Centre can help you to improve and maintain your emotional and physical wellbeing.
https://www.mindinmidherts.org.uk/support-for-you/stevenage-and-north-herts/
Hertfordshire Mind Network
Hertfordshire Mind Network deliver essential mental health support in Hertfordshire, providing a diverse range of services over seven Wellbeing Centres and other venues across all ten districts of the county. The services are available to all residents in Hertfordshire over the age of 18 and they offer dedicated services for 15-18 year olds.
https://www.hertsmindnetwork.org/
Please click here for a Spot the Signs booklet.
---
Parenting Together
Parenting Together is one strand of the Reducing Parental Conflict Programme led by the Department of Work and Pensions.
This programme is funded and managed by the Department of Work and Pensions, but is being coordinated locally by Hertfordshire County Council on behalf of all participating local authorities.
Hertfordshire County Council is the main contact point for all queries about the programme from local areas, and will receive and quality check all referrals before passing them onto the provider.
A steering group of all 6 local authorities meets regularly to manage the local elements of the programme.
When family life is good, children thrive. Find out why relationships between parents matter so much to children, and how to improve your relationship with your partner or ex-partner. For tools and information to help support your family you can use the following website.
https://www.hertfordshire.gov.uk/services/schools-and-education/childcare-and-advice-for-parents/parents-and-family-support/relationships/relationship-support-for-parents.aspx
---
Support for Families and Carers
---
Supporting children and families affected by a family member's offending.
Please click here to be taken to the National Information Centre on Children of Offenders website.
Fore more information please use the following links:
---
Courses Available to Parents.
Supporting anxiety post lockdown - Tues 3rd November
Managing anxiety post lock down - Monday 26th October