Wellbeing and Mental Health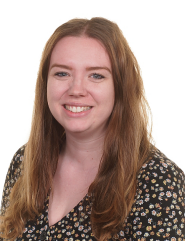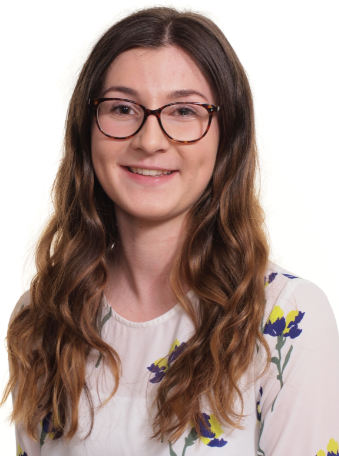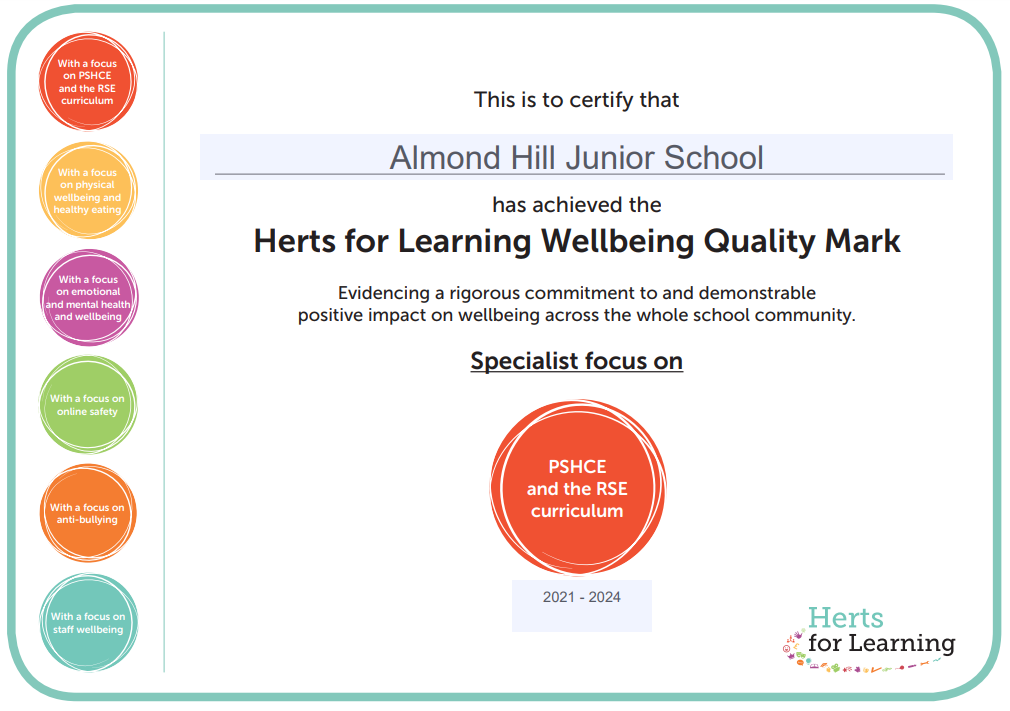 School Policies and Local Offer
Retune Workshop
On 17th October, 'Retune' held a workshop for 30 children in year 5 which focused on how creativity can help support our wellbeing and mental health. Tom from Retune used the strings of a guitar and the acronym SCALES to help the children learn about the different ways we can look after our mental health. Tom performed a song with the children at the beginning of the session and even wrote a song for them too! Here's what the children said they learnt.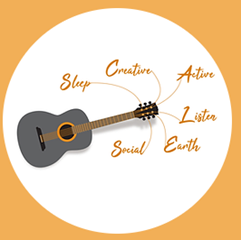 "To listen to your body and treat yourself when you need to. Take the opportunity to make a playlist or go for a jog and text or keep social with others to control mental health"
"About different tunes, scales, rhythms and nots. How the mind and brain controls wellbeing"
"Mental health is important. Everyone has mental health. Everyone gets sad sometimes"
October 2022
Year 6 - Positive Minds Programme - Parent Pack
Introduction
This guide has been developed for parents and carers to further support with your child(ren)'s wellbeing as well as your own.
Positive Minds; is a 10 week wellbeing programme delivered within the school setting to Year 6 students. The programme aims to improve children's knowledge and understanding around mental health, as well as provide tools to help them be prepared for future change, particularly transitioning to secondary school.
You have received this guide as we are delivering the Positive Minds; programme in your child(ren)'s school. In addition to our schools' programme, we have a parent provision to aid supporting your wellbeing and increasing your awareness. Although there is a lot of misconception and stigma around mental health, EVERYONE has mental health, just like we all have physical health.
Mental health just means our emotional, psychological and social wellbeing. It affects how we think, feel and act. It also helps determine how we handle stress, relate to others and make choices (The Mental Health Foundation) Mental health is on a spectrum and is something that can change and fluctuate every day for many different reasons. It is normal for the state of our mental health to change, but we should raise our concerns when we find ourselves feeling mentally unwell for a long period of time, that is different to your individual normal.
Source - Positive Minds; Education - January 2021
Kindness Week - November 2021
During w/c the 15th November children will be celebrating 'Kindness Week' with the theme 'One Kind Word'. Across the week we will be discovering how we can be kind to ourselves and others. We would like to start the celebration by supporting 'Odd Socks Day' on Monday 15th November. Children can come into school wearing odd socks (and the rest of their normal school uniform) to celebrate how unique and different we all are.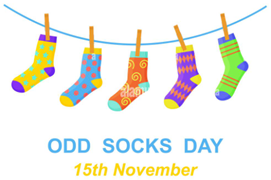 We have noticed both in school at playtimes and lunchtimes, conversations with children and from communication with parents that many of our pupils are struggling with friendships and conflict resolution at the moment. As a school, we will continue to seek ways to support the children to develop the skills they need to manage their peer relationships and would encourage parents to talk at home about what solutions can be found when problems are encountered.
This is also a key focus for us in school with it being kindness week. We know kindness is more important today than it has ever been. The isolation of the last year has underlined how little acts of consideration can break down barriers and brighten the lives of the people around us.
Feeling Good Week - June 2021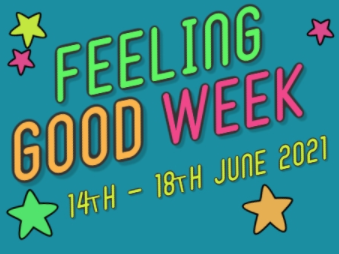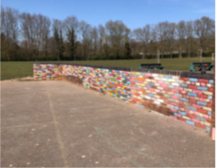 WC 14th June is 'Almond Hill's Feeling Good Week', which is a Hertfordshire-wide event that encourages schools and the wider community to promote children and young people's emotional wellbeing by raising awareness of mental health and showing where support can be accessed within the community.

Our aim for 'Feeling Good Week' is to create a permanent, artistic feature in our school that will support the children's emotional wellbeing. This idea has mainly been inspired by an activity that occurred during the COVID-19 lockdown at our school. As I'm sure you are aware, the rainbow became very symbolic during this time and some of the children decided to create a rainbow wall with chalk in our playground. This spontaneous event became a real talking point amongst staff, children and the community. Our vision is to recreate this wall with each brick painted a different colour and positive words written to inspire those that look at it. Children in year 3 and 4 will help to paint the rainbow-coloured bricks, whilst children in year 5 and 6 will paint the inspirational words. We can't wait to share the finished project with you.
June 2021
NED'S Mission Missions Mindset - Lower School
Children in year 5 and 6 have been taking part in resilience lessons over the last few weeks. We have been struggling to find something suitable for the lower school children but I am pleased to tell you that we have booked an assembly with NED's Mission Mindset on Friday 2nd July.
The 45-minute assembly introduces a cartoon boy named NED who is on a very important mission: to find his mindset. Led by clues and memorable characters, he overcomes Mt. Everest's toughest obstacles, uncovers inner-treasures on a Caribbean island, and grows his brain while repairing a sputtering spaceship. Throughout the performance, children will discover how to activate their growth mindset to overcome social, emotional and academic challenges. The assembly is free of charge but they do have a 'pay it forward' mantra and to support this we will be selling yo yos on their behalf for 5 days after the event. The money raised from this will help them to deliver their assembly to another school for free! They will be available to purchase on School Gateway.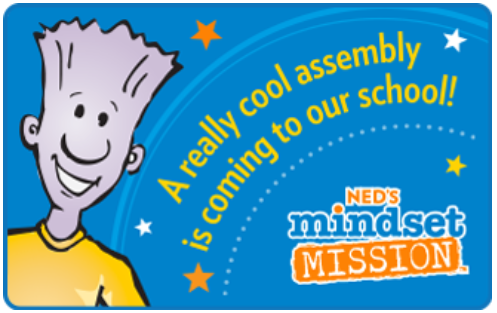 June 2021
Developing Resilience Skills - Upper School
Developing resilience is a lifelong skill that we believe is vital for all children and adults. Our teachers are really committed to helping the children develop their resilience skills and have undertaken specific training to aid them in their delivery on the extra lessons and is therefore taught as part of our year 5 curriculum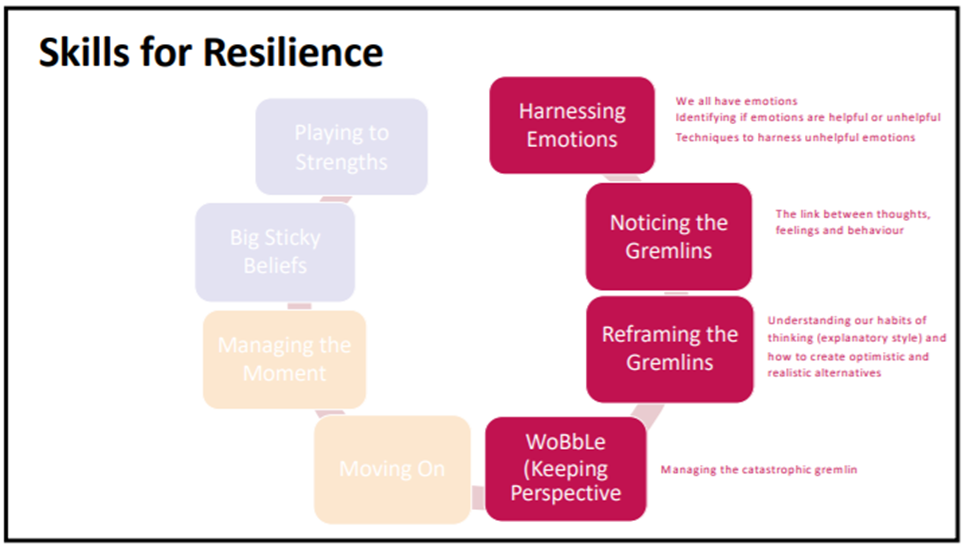 There are 6 lessons that will be taught to the children which talk them through these main 4 skills:
• Harnessing emotions
• Noticing the gremlins
• Reframing the gremlins
• Keeping perspective
The lessons aim to teach the following competencies: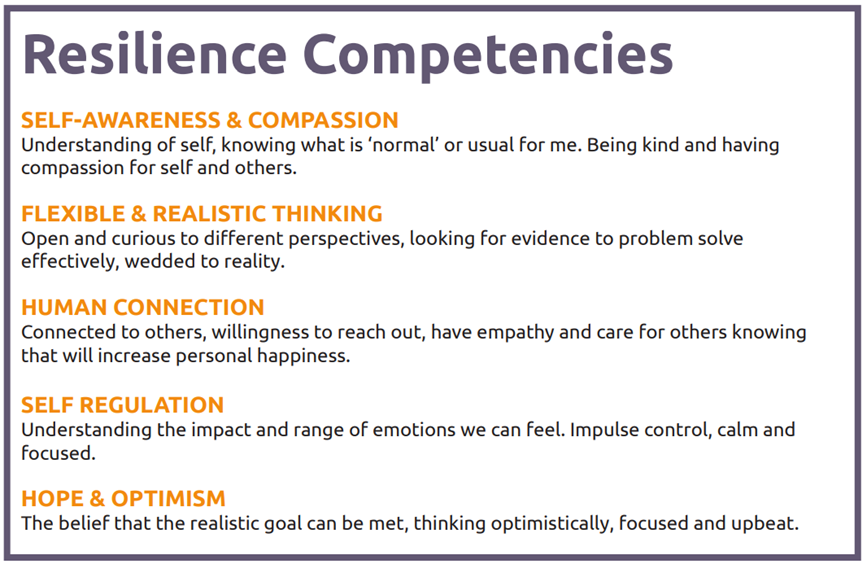 What will the Lessons Involve?
Resilience and harnessing positive emotions
Children discuss not jumping to conclusions over emotions because we express them in different ways. It is always better to ask rather than assume.

Connecting the brain, emotions and thoughts
The class discuss and work through some questions about how the brain works and its 3 parts.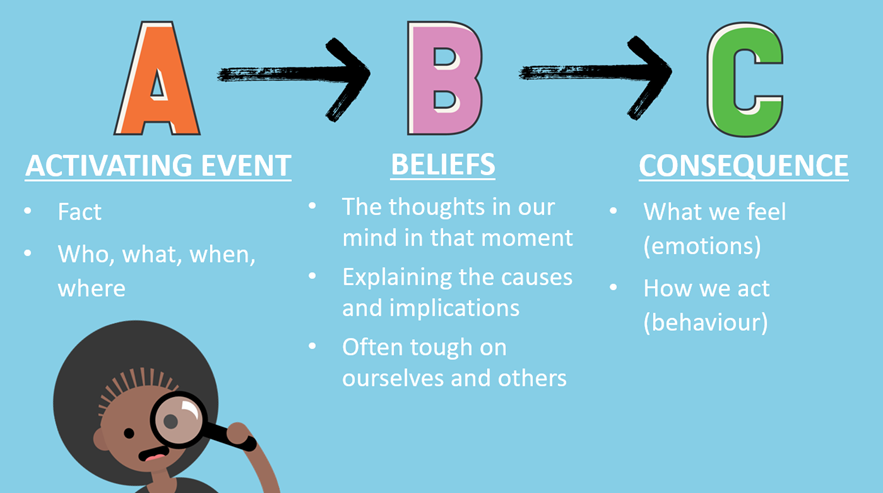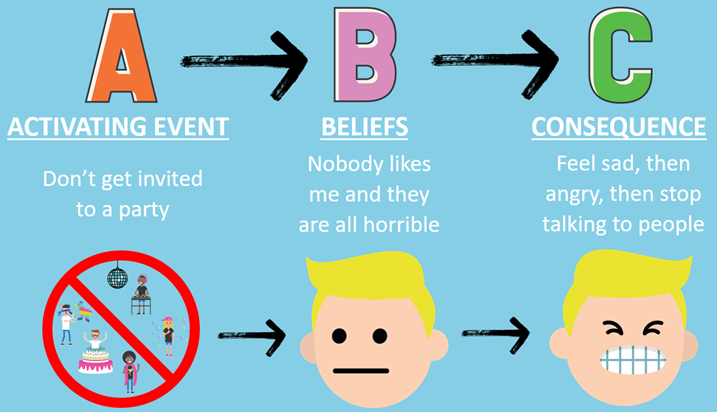 Introducing the 'gremlin beliefs'
Children will learn about what we call unhelpful beliefs (gremlin beliefs).
Optimism & evidence
Children begin to come up with questions that question gremlin beliefs to check the accuracy of their thinking.

WoBbLe
Children recap last lesson reinforcing that we can control how we feel and behave by questioning gremlin beliefs to gain evidence. Children take part in a gratitude circle.
Children will gain an understanding that when we are uncertain about something or somebody, we can assume the worst is going to happen and the 'catastrophising gremlin belief' takes control. Controlling these anxious thoughts before they take over is a crucial skill.
Resilience planning
Children discuss how they can use their resilience skills to be flexible and not get stuck into fixed, inaccurate thinking. Children create a resilience mind map. Mapping out and including all the things that they are going to do and techniques that will work for them.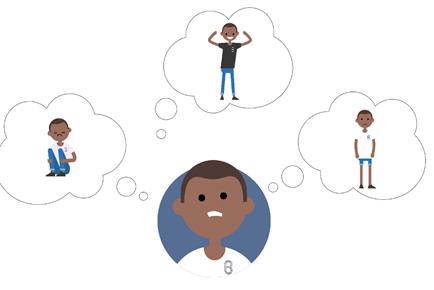 School Nurse
Referrals to the School Nursing team can be made online through the website https://www.hct.nhs.uk/our-services/school-nursing/

The duty school nurse number is 0300 1237 572.

Reminder: visits to the opticians and dental checks are free on the NHS for children under 16.

Change 4 Life is a great resource for parents and has some good recipes and healthy eating snack ideas: https://www.nhs.uk/change4life.

Health advice to help your children grow and flourish:
https://www.healthforkids.co.uk/hertfordshire/
Top Tips - Supporting Mental Wellbeing Through Nature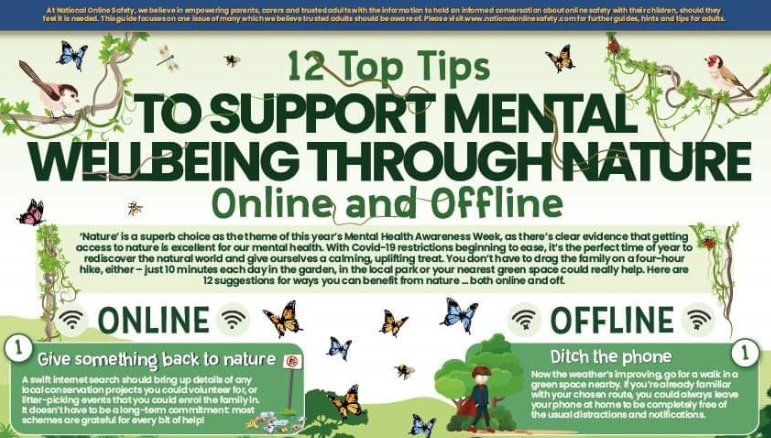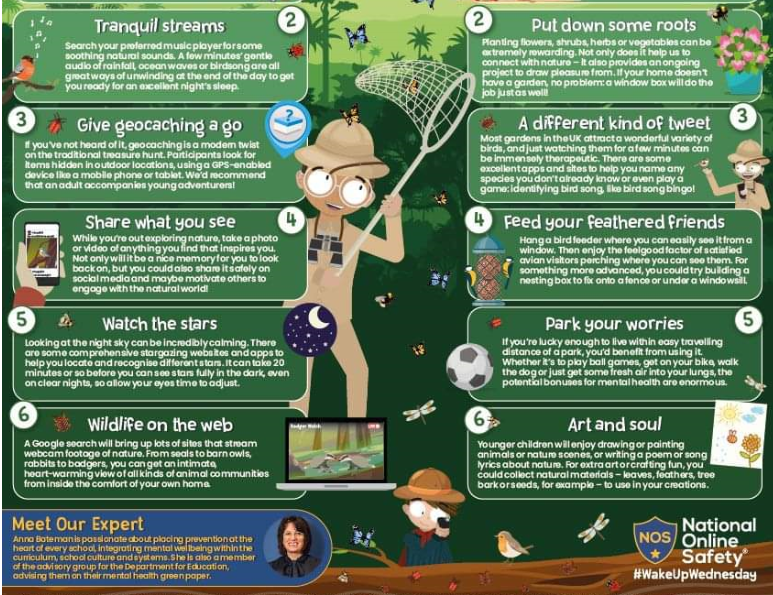 May 2021
Crisis Support
If your child or young person in a mental health crisis
The NHS and our local hospitals are really busy at the moment, so if you're experiencing a mental health crisis, the quickest way to get help at any time of the day or night is to call our freephone number: 0800 6444 101, or call NHS 111 and select option 2 for mental health services.
In the case of serious illness or injury, dial 999 for emergency services
If you are already using these services
If you are already receiving support from the service and need help please contact:
Your care co-ordinator on the number provided to you or if you need help in the evening, weekend or bank holiday call 0800 6444 101.
Email: hpft.spa@nhs.net for non-urgent enquiries
Live webchat service
If you'd prefer to speak online, click on the SPA red button here. This service is available Monday-Friday, 7am-7pm.
Alternative Contacts
Samaritans Tel: 116 123, 24 hours a day, every day
Childline Tel: 0800 1111 via 1-2-1 chat between 7.30am and 3.30am every day.
HOPELINEUK (papyrus): Tel: 0800 0684141 Text: 07786209697 Email: pat@papyrus-uk.org, 10am-10pm weekdays, 2pm-10pm weekends and bank holidays.
Most referrals to our services are made by GPs
If you are experiencing mental health problems and need help please speak to your GP (family doctor). They will discuss the issues you are facing and refer you to our services, if appropriate. To register with a GP in your area go to www.nhs.uk
January 2021
Grief and Bereavement
https://unravelsupport.co.uk/grief
This 'Grief Support' booklet is a FREE practical guide to supporting yourself and the children in your care who are experiencing feelings of loss and grief.
www.stand-by-me.org.uk
When someone dies we can be totally unprepared. Even if the death is expected it can be difficult to know how to best help the children and young people we care for.
Stand-by-me offers information, advice and support to help children, young people and their families living in North Hertfordshire & Stevenage understand and manage their grief.​​
Parenting Together
Parenting Together is one strand of the Reducing Parental Conflict Programme led by the Department of Work and Pensions. This programme is funded and managed by the Department of Work and Pensions, but is being coordinated locally by Hertfordshire County Council on behalf of all participating local authorities.
Hertfordshire County Council is the main contact point for all queries about the programme from local areas, and will receive and quality check all referrals before passing them onto the provider. A steering group of all 6 local authorities meets regularly to manage the local elements of the programme.
When family life is good, children thrive. Find out why relationships between parents matter so much to children, and how to improve your relationship with your partner or ex-partner. For tools and information to help support your family you can use the following website. www.parentingtogether.org.uk
Support for Families and Carers
The Living Room

www.livingroomherts.org
The Living Room have developed a range of services to support adults suffering with the illness of addiction and their family members and carers. If you are currently using drugs or alcohol, The Living Room can help you find harm reduction services in Hertfordshire to help you safely reduce before you join.
Supporting children and families affected by a family member's offending.