We celebrate success!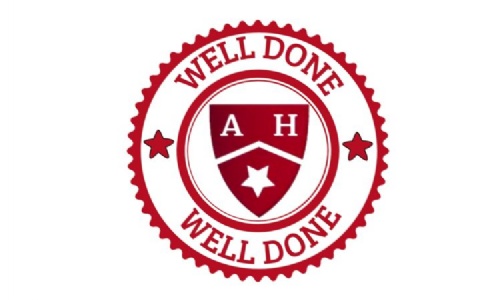 In September, we have celebrated achievements in swimming, brownies, gymnastics, taekwonda, karate and running!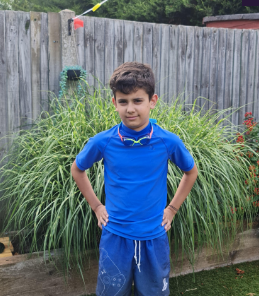 Hari in Year 6 progressed to level 8 Comp in swimming a few weeks ago.
During his recent session, he was asked by his instructor if he would join a couple of level 10 students who were attempting their 1-mile continuous swim (no stopping) challenge. Just to give it a go as they wanted to establish his endurance level. He wasn't expected to complete the whole distance even a third would be huge achievement.
He completed the whole distance and finished ahead of the others. One whole mile (1600meters) 76 laps of the pool. A massive achievement, well done!
During the holidays, Hari went on to complete level 9 and 10. He has now completed all of the Swim England levels. An amazing achievement.
He has been approached about competitive swimming but he's next challenge is Rookie Life Guard training!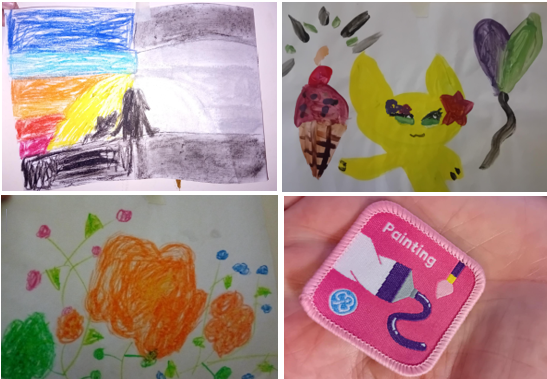 Lottie in Year 4 was recently awarded her Artist badge at Brownies. She did some brilliant artwork! Well done Lottie!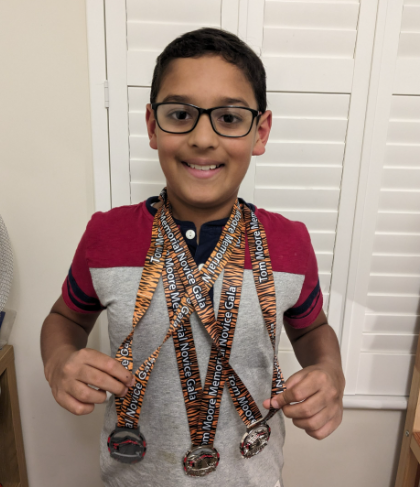 Ananmay participated in a swimming gala this weekend and won 2 silver medals in the 25 and 50 meter breast stroke competition. Well done!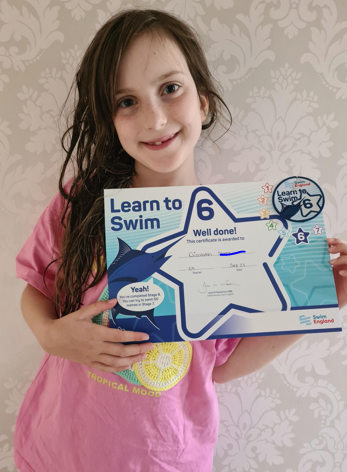 Elizabeth in Year 4 has completed her Stage 6 Swimming Certificate and has moved on to Purple Hats in Stage 7.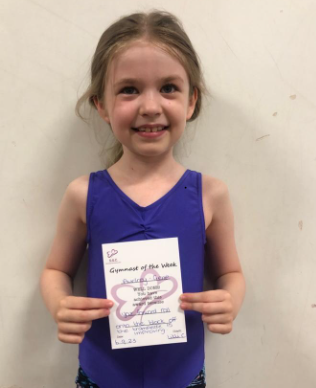 Gene in Year 4 returned to gymnastics this week and was gymnast of the week for improving her forward roll on the block off of the trapeze. Good job, Gene!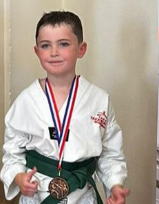 Teddy in Year 3 competed at the Taekwondo English cup championship this week. He came 3rd place for Sparring and was presented with a Bronze medal. Congratulations!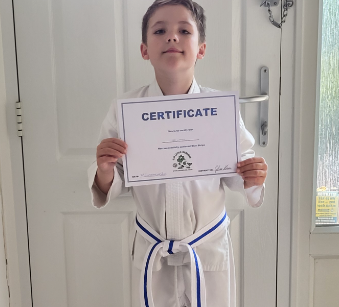 Well done to Rj in Year 4 who Rj has completed his blue stripe belt in Taekwondo!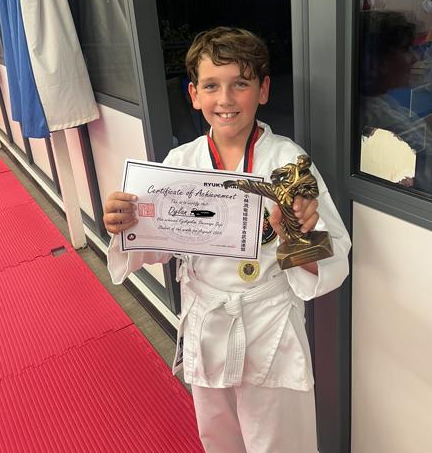 Congratulations to Dylan in year 5 who was awarded student of the month at his karate club.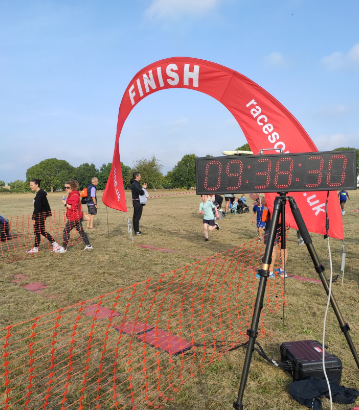 A big congratulations to Mark in Year 5 who completed a mile long race this weekend before the Stevenage 10k.