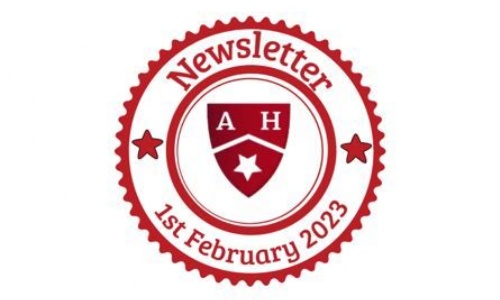 Issue 19 - 1st February 2023
Published 01/02/23

Dear Parents/Carers,
On Tuesday 7th February, we will be joining schools and youth organisations across the UK in celebrating Safer Internet Day 2023. Safer Internet Day is a global campaign to promote the safe and responsible use of technology, which calls on children and young people, parents, carers, teachers, social workers, law enforcement, companies, policymakers and more, to help to create a better internet.
Using the internet safely and positively is a key message that we promote in school and celebrating Safer Internet Day is a great opportunity for us to re-emphasise the online safety messages we deliver throughout the year. We would be delighted if you could join us in celebrating the day by continuing the conversation at home. To help you with this, the UK Safer Internet Centre have created some free activities and information for parents and carers which are available at: https://saferinternet.org.uk/safer-internet-day/safer-internet-day-2023/parents-and-carers
Whether you have 5 minutes to start a conversation or hours to spare, there are top tips, quizzes and films which you can use at home with your child. This is particularly pertinent as in the last few weeks, I have several parents contact me about unkind and inappropriate contact via social media and technological devices. As a school, it is our responsibility to educate the children about safe and responsible use of technology but ultimately, we do not have the power to enforce this at home. I cannot stress strongly enough how important it is that parents remain in control of the technology their children are using. Apart from the fact that misuse can seriously affect the wellbeing of your children both inside and outside of school, an increasing amount of teaching time is being spent dealing with issues that start outside of school and end up affecting the children's ability to learn in school.
Please can I remind parents that there is no longer a need to test for COVID-19. If your child is unwell and unable to attend school, please follow our usual absence reporting procedure. You do not need to show proof of a positive test. If someone in the household has tested positive, or has symptoms for COVID, your child can still come to school providing they feel well. The below website may be a usual reference for parents:
https://www.nhs.uk/live-well/is-my-child-too-ill-for-school/
I would like to give parents of year 6 children some advance notice of some Easter school provision that we will be running in the holidays. Not all children will be invited and we understand that some parents will have made plans or have other commitments at this time. For a small number of targeted pupils for whom the provision will be suitable, there will be 3 days of Easter school running on Tuesday 4th, Wednesday 5th and Thursday 6th April. Each day will start at 9.30am and finish at 2.30pm. With permission, children may come to and leave from school independently and children will be expected to bring lunch each day. Miss Simmons will be leading the provision and further details including the invitations will be sent after half term. I just thought it would be useful to have some advance notice.
Emma Fordham,
Headteacher

Read More