Issue 2 - 14th September 2022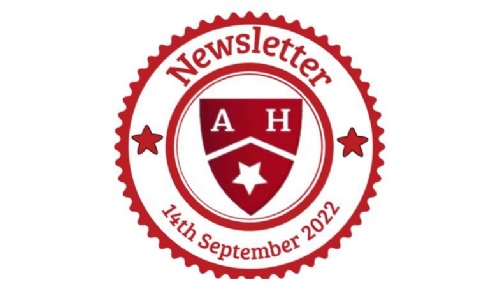 Dear Parents/Carers,
As I am sure you will have heard, the official date for the Queen's State Funeral is Monday 19th September. This day will be a bank holiday and settings that are normally closed on bank holidays have been instructed to close as a mark of respect. This includes schools and so we will be closed to all students on this day.

The State Funeral may be the first funeral your child has seen and it may open up discussions about bereavement. Winston's Wish is an excellent charity supporting bereavement and this is a link to some specific resources you may wish to look at to discuss the Queen's death with your child. https://www.winstonswish.org/supporting-you/supporting-children-death-of-queen/

I have already held an assembly with all children this week and will hold another in future weeks to commemorate the life and impact of The Queen.
---
Homework has a high focus this year for children to review and practice learning from the classroom. All children are expected to complete it as it builds on what is happening in school and it is vital for the children to remember and make progress. They will be supported to complete at playtime or lunchtime if it is not in on time. Home learning will be set on a Thursday and is due in on the following Tuesday. We will be giving paper copies to children and will upload the tasks on Seesaw so parents always get a copy. If your child experiences any difficulty with their home learning, we ask you to inform the class teacher. We do not expect children to struggle on with an activity they are not fully sure of. If you have given your child significant support with their home learning, please send a note in to the class teacher.
Following some queries last week, I would like to remind parents where to drop off/collect children. Children in year 3 and 4 must be taken to their classroom by an adult and should be collected from there too. Children in year 5 and 6 may walk to school independently with their parent's permission. Children in year 5 should go to their classroom door via the basketball playground and children in year 6 can enter via the rear main doors to Acorn House. They do not need to be accompanied by their parent. Year 5 parents, if you are collecting your child, please meet them on the basketball playground and year 6 parents should meet in the quadrant. Children who have not been collected promptly, will be looked after by Mrs Burgess the Pastoral Lead so parents should come to the main office to sign their child out.
If a child is regularly absent or late for school, they may fall behind with learning. This makes attendance fundamental in making sure young people become successful learners. When children attend school consistently, they are more likely to do well in their work but also build strong relationships and feel connected with the school community. Good attendance also demonstrates reliability which will help prepare children for life beyond education and looks positive to future employers. For all of these reasons listed, myself and the governors have placed an even higher focus on achieving good attendance for all pupils this year. I think we can all agree that children have lost enough learning over the last few years and we need to work together to ensure that children have the opportunity to have the best chance to maximise the opportunities school provides.
Children should not be absent from school to go on a family holiday. Only in exceptional circumstances may the Headteacher give permission for a child to be absent for this reason. If your child is absent from school because of a holiday which has not been agreed, this will be classified as an unauthorised absence. A fixed penalty notice may be issued when unauthorised absence exceeds 15 sessions within one academic year. A whole day is made up of 2 sessions, a morning and afternoon session in accordance with Local Authority guidelines. Please consider this before completing a request for absence during term time. You can view our attendance policy on our website.
In the spirit of moving on with normal life, I would like to draw your attention to the upcoming events planned for parents and children this term. Please see the diary dates below for information about trips and visits planned for children and 3 opportunities for parents to come into school to find out more about what children are learning in school and how they can be supported at home including further information about the fabulous year 6 residential.
Emma Fordham,
Headteacher

News and Events
Diary Dates
Monday 19th September
Bank Holiday – School closed
Friday 30th September
Wonderdome for year 5 (in school)
Monday 3rd October
Year 6 – Grafham parent meeting (6:00 - 6:30pm)
Tuesday 4th October
Flu vaccinations
Thursday 6th October
Rail safety assemblies
Thursday 6th October
Phonics and reading parent meeting
Tuesday 11th & Wednesday 12th October
NSPCC Speak Out. Stay Safe workshops (yr. 5 & 6)


Friday 14th – Sunday 16th October
Year 6 residential trip
Tuesday 18th October
Virtual Parents' Evening 4-6.30pm
Thursday 20th October
Face-to-face parents' evening
Monday 24th- Friday 28th October
Half term
Monday 31st October
Secondary school application deadline
Thursday 10th November
Year 6 Cinema trip
Thursday 10th November
Open Evening
Cultural Calendar
Monday 26th September
Rosh Hashanah (Jewish New Year)
Monday 24th October
Diwali (Hindu)
Monday 19th December
Hanukkah (Jewish)
Sunday 25th December
Christmas Day
Sunday 1st January
New year
Attendance
Year 3 – 94.38% Year 4 – 95.8%
Year 5 – 97.38% Year 6 – 94.76%
All students – 95.58%
Class winners - 5W - 99.23
School Dinners
Next week, we will be on week 1 of our menu. Please pay for your dinners in advance using app.schoolgrid.co.uk.
Don't forget to preorder!
Almond Hill Achievements
At Almond Hill, we celebrate our successes. We love to hear about what children are doing outside of school. They may have won an award in their chosen sport or learnt a new song on their instrument, we want to hear all about it. Please send us an email to admin@almondhill.herts.sch.uk with a picture of your child and some details about what they have been doing and we will include this on our newsletter and school website
TTRockstars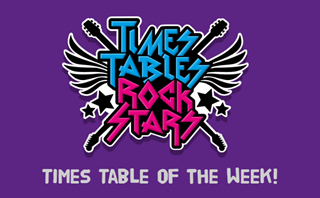 The times table of the week is
4 x 6 = 24
On the right there are some learning resources to help with this.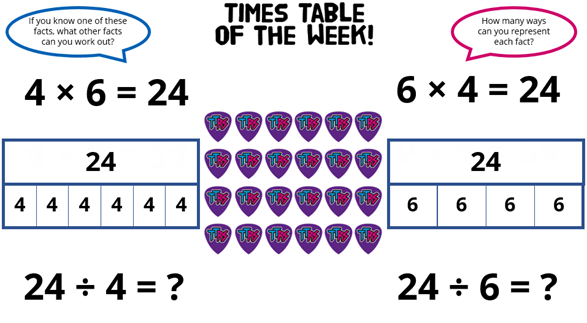 Secondary School Applications

Wonderdome Visit – Year 5
Wonderdome is a mobile planetarium company that provides amazing shows and we are really excited that they will be coming in on Friday 30th September for children in year 5. Please follow the link for more information: https://wonderdome.co.uk/planetarium-show/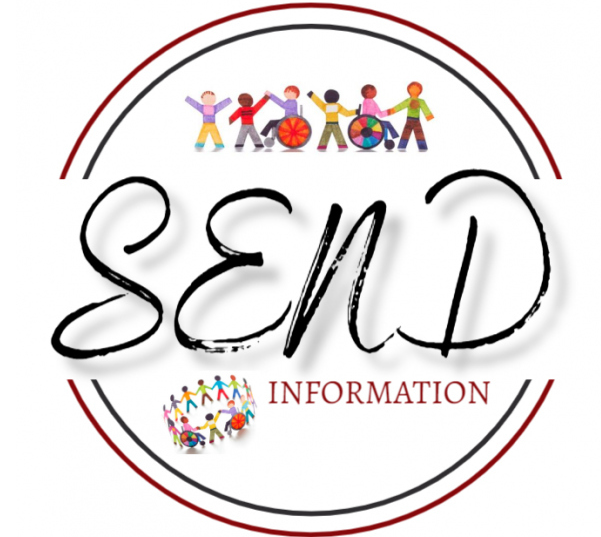 Please see the attached leaflet for the course 'Bringing up confident children for parents of children with ADHD/ASD (online group)'
We have also attached a copy of The OLLIE Foundation's 'Back to School Newsletter' which contains information about upcoming training and events this term