Issue 3 - 21st September 2022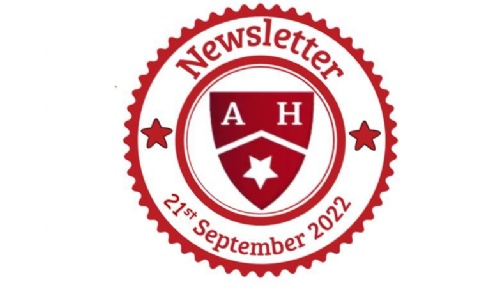 Dear Parents/Carers,
At Almond Hill, we believe 'Learning Behaviours' help prepare our children with the skills to help them adapt to the future challenges they will face in an ever-changing world. Children who are inspired learners have the confidence to recognise that by working hard and focusing on learning these skills, they can achieve success. The way we describe our learning behaviours changes as the children progress from the lower school to the upper school. However, the behaviours stay the same. Our learning behaviours are outlined below along with the key attributes we ask the children to consider within their learning. We actively promote the learning behaviours within the school and encourage you to do so at home and whilst in the wider community. More information on our learning behaviours can be found below.
Learning Behaviours
Lower School

Upper School


Have a go

Marvellous mistakes – it's okay to make mistakes and have another go
Try on my own but know where to find help.

Making mistakes means I'm learning
Use my own initiative to find a range of resources.


Being curious

Ask questions to learn more
Try things out in a different way.

Ask questions to extend my learning
Experiment with different ideas and choose the best one.


Enjoy learning

Show you are interested by sharing your ideas
Find out more about things that interest you
Be happy to join in.

Always be an active learner,
Ask to do more
Be happy to join in and encourage others.


Ready to learn

Show you can listen to adults and other children
Have all the equipment you need for the task

Focus on your own learning.

Show you can listen and respond
Have everything you need for the school day
Manage distractions independently.


Working together

Work with a learning partner and in different small groups
Follow class rules and routines.

Work in a range of groups taking on different roles
Follow class rules and routines with adults.


Aiming high

Feel OK to take on a challenge
Know that feedback will help me improve
Remember what I have learned before and link it to new learning.

Look for ways to challenge yourself
Use previous feedback to help in future tasks
Make connections between different subjects and transfer to a wide range of situations.
On Thursday 6th October, we would like to invite you to a 'Reading and Phonics Workshop' where we will outline our aims and expectations for reading and phonics at Almond Hill. During the workshop, we will share the ways in which we teach reading and comprehension, the additional provision that we provide to further develop the children and the information and resources that are available on our school website for you to support at home.
To ensure that you don't miss out on this opportunity, we are holding three workshops on this day. There will be two in school, the first from 1.45pm-2.45pm, the second from 4pm-5pm and one online from 6pm-7pm. We do hope that one of these times will be convenient for you and look forward to seeing you.
We will be holding the online meeting on TEAMS and the link for the meeting can be accessed here.
Microsoft Teams meeting
Join on your computer, mobile app or room device
Click here to join the meeting
Meeting ID: 323 423 924 767
Passcode: uG3UUe
Download Teams | Join on the web
We are really grateful to those parents who completed the parent survey in the summer and as promised, I will be providing feedback over the coming weeks. We had 46 parents complete the survey which is great but we would love to hear from more parents on the next survey. We were pleased to see lots of positives from the survey which can be seen from the charts below.
Parent Survey Bar Charts





This year, we have trialled offering swimming lessons to those children whose parents felt needed swimming lessons rather than the whole year group. Children that did not have swimming lessons had double PE with the Premier Sports coach.

I am so glad to see that parents appreciate and enjoy Seesaw and take on board the feedback that this is used in some classes more than others. In response to this, all Teaching Assistants will be receiving training this term to allow more people to have access to Seesaw and create posts.
Emma Fordham,
Headteacher

News and Events

Diary Dates
Friday 30th September
Wonderdome for year 5 (in school)
Monday 3rd October
Year 6 – Grafham parent meeting (6:00 - 6:30pm)
Tuesday 4th October
Flu vaccinations
Thursday 6th October
Rail safety assemblies
Thursday 6th October
Phonics and reading parent meeting
Tuesday 11th & Wednesday 12th October
NSPCC Speak Out. Stay Safe workshops (yr. 5 & 6)
Friday 14th – Sunday 16th October
Year 6 residential trip
Tuesday 18th October
Virtual parents' evening 4-6.30pm
Thursday 20th October
Face-to-face parents' evening
4.00-7.30pm
Monday 24th- Friday 28th October
Half term
Monday 31st October
Secondary school application deadline
Thursday 10th November
Year 6 Cinema trip
Thursday 10th November
Open Evening
Cultural Calendar
Tuesday 4th October
Rosh Hashanah (Jewish New Year)
Monday 24th October
Diwali (Hindu)
Monday 19th December
Hanukkah (Jewish)
Sunday 25th December
Christmas Day
Sunday 1st January
New year
Attendance
Year 3 – 96.85% Year 4 – 93.83%
Year 5 – 96.19% Year 6 – 94.88%
All students – 95.39%
Class winners – 6S - 99.26%
School Dinners
Next week, we will be on week 1 of our menu. Please pay for your dinners in advance using app.schoolgrid.co.uk. Don't forget to preorder!
Our Tribute to The Queen
We have added a tribute to Queen Elizabeth II alongside our wonderful Jubilee display.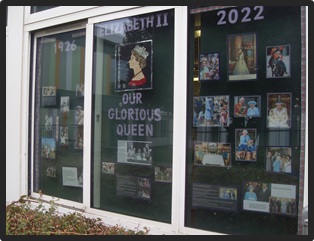 Image Consent
A big thank you to the parents who have already completed the image consent form sent home last week. We have received a response from 1/3 of parents so far. If you haven't already completed the form, please do so by following the link below. Year 3 parents do not need to complete the form.
This must be completed by Friday 30th September.
The Extraordinary Life of Queen Elizabeth II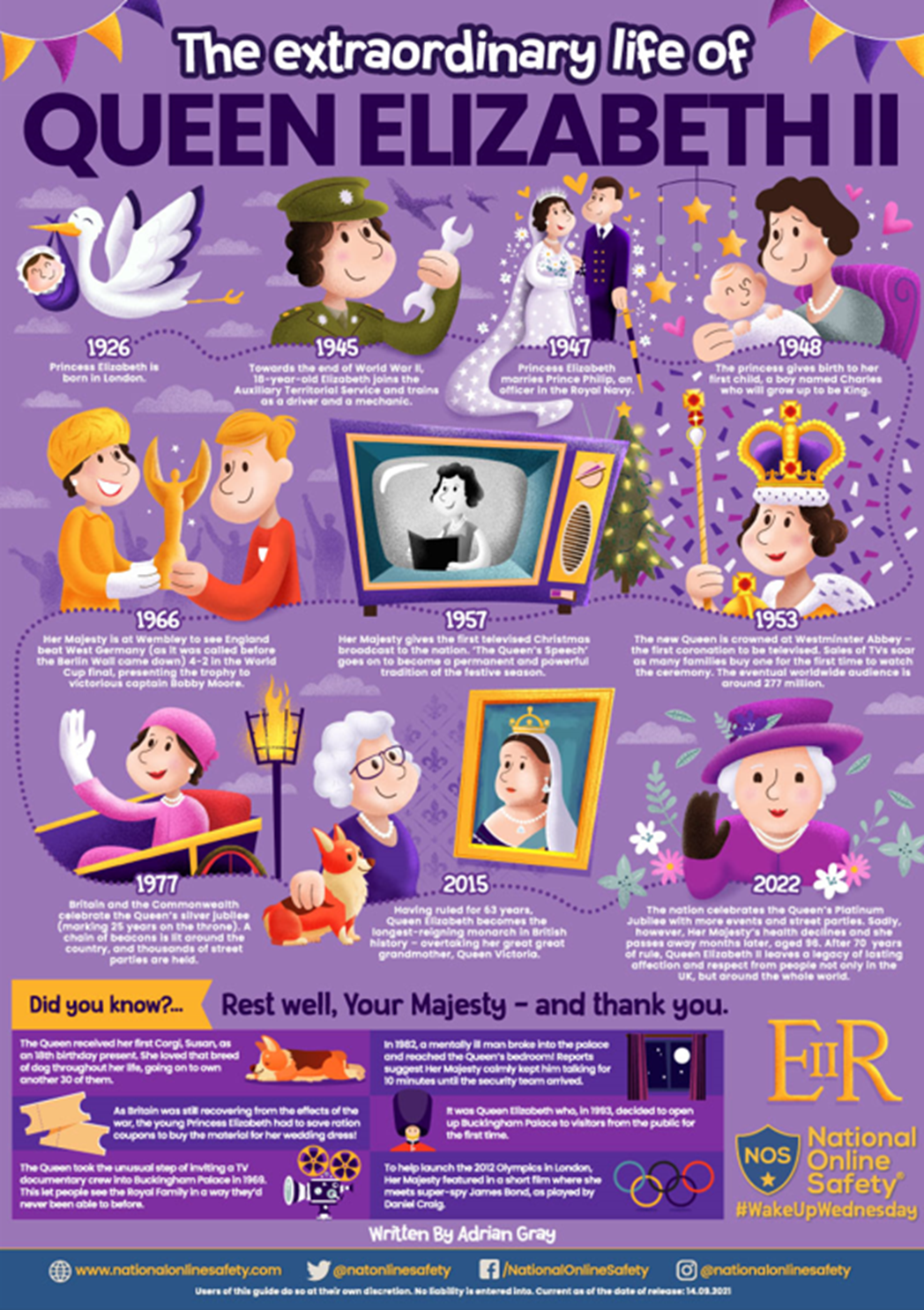 Almond Hill Achievements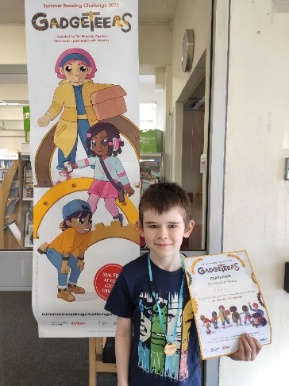 Congratulations Mark in year 4 for successfully completing the Herts Libraries Summer Reading Challenge.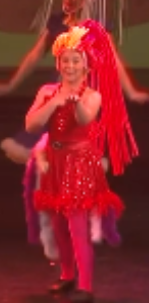 Anna in year 6 has been attending Stagecoach since she was 4 and has just been given her 6 year award. She goes for 3 hours every Saturday and it really is her favourite thing to do!
She has just completed her third performance on the stage at The Gordon Craig Theatre in her biggest role so far! She played Maizie La Bird in the production of Seussical Junior. Congratulations, Anna!
Rail Safety Assemblies
A Network Rail Community Safety Manager will visit us on Thursday 6th October to deliver rail safety sessions in an assembly. The Stevenage area is one of their hotspot locations for child and young person incidents, such as trespassing and they will be speaking about this with the children.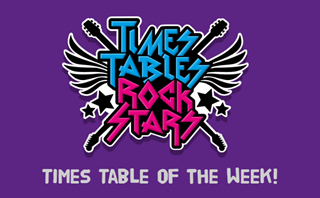 The times table of the week is 5 x 6 = 30
On the right there are some learning resources to help wth this.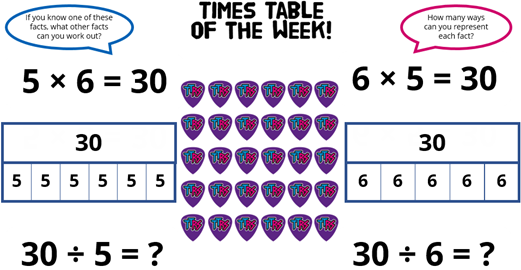 Secondary School Applications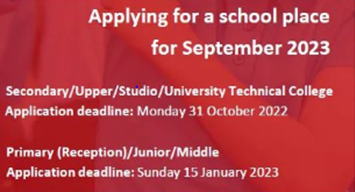 House Points Weekly Total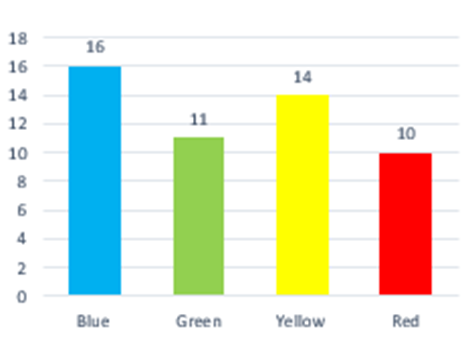 Last year, we introduced house points for P.E. All children have been allocated a team colour (Red, Blue, Green or Yellow. They will remain in this house colour for the duration of their Almond Hill journey through the school. Siblings have been placed in the same team colours. Ask your child about their colour. We wish to celebrate success at Almond Hill so throughout the year, children can earn house points for their team colour for their ENGAGEMENT, ENJOYMENT and ACHIEVEMENT in P.E. This means that even those children who do not perceive themselves as 'sporty' can also achieve in P.E. through their engagement and enjoyment.
Parking
Please be considerate when parking in the local area to drop off and collect children. We have received images of examples of unsafe parking since we have returned to school. Parking on the kerbs means that children may need to walk on the road to get by which is not safe. We have also seen cars parking on the corners which obstructs the view of other road users/children crossing.