Issue 4 - 28th September 2022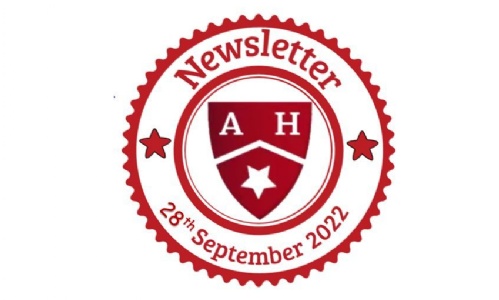 Dear Parents/Carers,
Last week, I started to provide feedback on our recent parent survey and this week I would like to come back to you regarding swimming in year 5. For the last two years since we have been able to restart lessons post Covid, rather than taking all children swimming for one term, we have decided to offer parents the choice of swimming or extra PE sessions at school with Premier, if your child was already able to swim 25m (as this is the minimum requirement set by the government). This decision was made after parent feedback that not all children wanted/needed to swim and some parents felt there were better ways to use the time. Some feedback from the parent survey suggest that the message was not clear and the interpretation for some was that if their child could swim already, then they couldn't go swimming with the school. Whilst lessons are largely aimed at those that cannot swim well to ensure they are safe in water, if your child wishes to attend swimming instead of the extra sessions with Premier then they are able to. A new swimming group will start in January and you will be consulted nearer the time.
We already have a staggering amount of lost property this term. We have volunteer 'headteacher's assistants' in year 6 who look through the uniform to find names so they can return items to the rightful owner. However, they are finding that the majority of items are not named. Please check your child's uniform is named (full name is easiest and adding their class also helps) so if they get lost, we can return them to you. Lost property is kept in the hall so please remind children to check here if they have lost something. Please look out on the newsletter for our popular New2Uniform sales which we will be holding monthly. In these sales, parents are invited to come and purchase any lost property that it has not been possible to return for a small voluntary donation. We believe, these sales are really important as they form part of our wider ECO friendly commitment and also ensure parents have access to cheap/free uniform in these financially challenging times.
Please be aware that we will be one member of staff short in the office for approximately half a term. This means we may take a little longer than usual responding to queries. Please bear with us. There are many ways to contact the school depending on the nature of your query. You can call the office or send an email to admin@almondhill.herts.sch.uk to report your child's absence, leave an urgent message for your child's class teacher or ask for general information. Your child's class teacher can be contacted via the year group email addresses below. These email boxes may not be checked daily. Mrs. Birchall, our SENCo can be contacted via the email address below. Please try to avoid speaking to teachers at the classroom door for protracted periods of time as they need to be supervising the classes. You can always contact the office to make an appointment to speak with them if a longer conversation is needed.
Year3@almondhill.herts.sch.uk
Year4@almondhill.herts.sch.uk
Year5@almondhill.herts.sch.uk
Year6@almondhill.herts.sch.uk
iep@almondhill.herts.sch.uk
Emma Fordham,
Headteacher

News and Events
Diary Dates

Cultural Calendar

Friday 30th September
Wonderdome for year 5 (in school)
Friday 30th September
After school club deadline
Monday 3rd October
Year 6 – Grafham parent meeting (6:00 - 6:30pm)
Tuesday 4th October
Flu vaccinations
Wednesday 5th October –
3A Parent lunch
Thursday 6th October
Rail safety assemblies
Thursday 6th October
Phonics and reading parent meeting
Tuesday 11th & Wednesday 12th October
NSPCC Speak Out. Stay Safe workshops (yr. 5 & 6)
Wednesday 12th October –
3B Parent lunch

Friday 14th – Sunday 16th October
Year 6 residential trip
Tuesday 18th October
Virtual parents' evening 4-6.30pm
Wednesday 19th October –
3C Parent lunch
Thursday 20th October
Face-to-face parents' evening
4.00-7.30pm
Monday 24th- Friday 28th October
Half term
Monday 31st October
Secondary school application deadline
Thursday 10th November
Year 6 Cinema trip
Thursday 10th November
Open evening for new parents (5.30-7.00pm)

Tuesday 4th October
Rosh Hashanah (Jewish New Year)
Monday 24th October
Diwali (Hindu)
Monday 19th December
Hanukkah (Jewish)
Sunday 25th December
Christmas Day
Sunday 1st January
New year
Attendance
Year 3 – 95.89% Year 4 – 93.32%
Year 5 – 94.90% Year 6 – 92.47%
All students – 94.07%
Class winners – 5P – 99%
School Dinners
Next week, we will be on week 3 of our menu. Please pay for your dinners in advance using app.schoolgrid.co.uk. Don't forget to preorder!
Almond Hill Achievements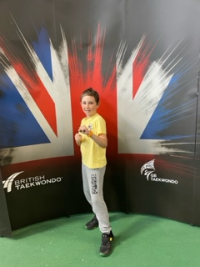 Eden took part in the British Taekwondo National Championship this weekend. The competition was tough with him having to go up against black belt level. Well done, Eden!
Choir
Mrs. Cleaves will be running auditions for the choir on a Tuesday lunchtime for children in years 5 and 6. Please speak to your children and encourage them to come along if they enjoy singing. With numbers so low, this is the first year that we may not be able to represent Almond Hill at The Royal Albert Hall which the children have thoroughly enjoyed in the past.
WhatsApp Pupil Survey
Last year, children across the school took part in a survey regarding WhatsApp. The results have been posted on our website.
Please watch the short video for an overview:
'Reading and Phonics Workshop'
On Thursday 6th October, we would like to invite you to a 'Reading and Phonics Workshop' where we will outline our aims and expectations for reading and phonics at Almond Hill. During the workshop, we will share the ways in which we teach reading and comprehension, the additional provision that we provide to further develop the children and the information and resources that are available on our school website for you to support at home.
To ensure that you don't miss out on this opportunity, we are holding three workshops on this day. There will be two in school, the first from 1.45pm-2.45pm, the second from 4pm-5pm and one online from 6pm-7pm. We do hope that one of these times will be convenient for you and look forward to seeing you. We will be holding the online meeting on TEAMS and the link for the meeting can be accessed here.
Microsoft Teams meeting
Join on your computer, mobile app or room device
Click here to join the meeting
Meeting ID: 323 423 924 767
Passcode: uG3UUe
Download Teams | Join on the web
TTRockstars
The times table of the week is
6 x 6 = 36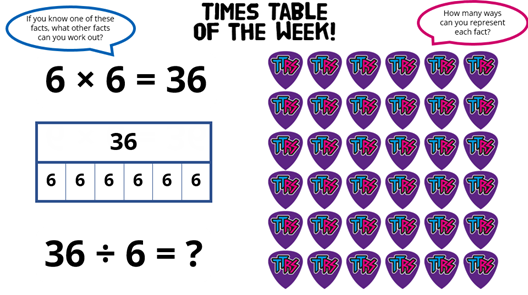 Parents' Evening
We are planning Parent Teacher Interviews (PTIs) on 18th and 20th October. The appointments on 18th will be virtual and those on 20th will be in school.
Appointments can be made from 9.00am on Wednesday 28th September and the booking system will close on Friday 14th October at 9.00am. Should you wish to make any changes after this date, please contact the school office.
Please visit https://almondhill.parentseveningsystem.co.uk to book your appointment.
Clubs
Please be reminded the booking form for after school clubs closes on Friday 30th September.
House Points Running Total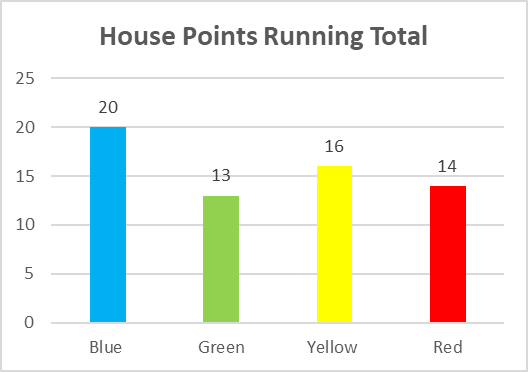 Image Consent
A big thank you to the parents who have already completed the image consent form sent home last week. If you haven't already completed the form, please do so by following the link below. Year 3 parents do not need to complete the form.
This must be completed by Friday 30th September.
A Message from Herts Catering our School Dinners Provider
We have noticed an increasing trend over the last term when meals are being pre-ordered on the meal ordering system and then are not being taken. This has resulted in meals being thrown away at the end of the meal service as the cook prepares meals according to the number ordered. This is creating a significant amount of food waste, which goes against our targets to be more environmentally sustainable. It also increases the cost of our food production which ultimately reflects into higher prices for our meals.
Therefore, parents must cancel any pre-ordered meals for that day before 8.55am if their child will not be eating. If it is not cancelled, we will still be charging for the meal.
The Big Summer Survey
Last year, the Children's Commissioner ran The Big Ask, the largest ever survey of children, in which children told her that family is really important to them. But children also said they don't always get to spend enough quality time with their families.
Now, the Children's Commissioner wants to hear more from children, especially how they feel about family life and how they have spent the summer holidays. The answers will be used to inform the Government about the best ways to support families.
Take The Big Summer Survey here
Courses for Parents and Carers
Please see the attachments below for details.