Issue 6 - 12th October 2022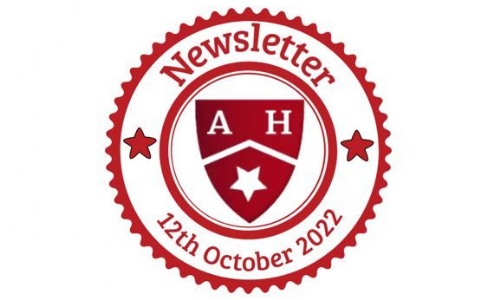 Dear Parents/Carers,
I am pleased that the majority of children were able to join the club of their choice this term. We had such a large interest that we had to increase the staffing number for many. For the children who did not get their choice of club, we will keep a list for the spring term. As mentioned, some clubs may be cancelled next week for PTIs. Please see the information below for confirmation.
ECO club, computing and art will not be on next week due to PTIs.
Monday's football club will not be on as there is a tournament on Monday 17th October. Those children participating in the tournament have been informed.
Year 3 ball skills, year 4 football, year 5 football, year 6 basketball and year 3 and 4 board games will all run as normal.
Our Halloween disco will be held on Tuesday 1st November so Year 4 football and Year 3 and 4 Board Games will not run on that day.
If your child is attending a club, please ensure they are collected promptly at 4.15pm. Staff are volunteering their time to run these clubs. In most situations, we would expect an adult to collect their child at the end of the club especially given the change of season brings darker nights. If you are wanting your child to go home independently, please inform the school office.
PTIs are next Tuesday and Thursday and we still have some parents who have not made an appointment. Please be reminded, the booking system closes this Friday at 9.00am. We will try to call as many parents over this week to book appointments in. Please visit https://almondhill.parentseveningsystem.co.uk to book your appointment.
During your PTI appointment, you will be given a 'TTRockstars heat map' of the times tables for your child. The colour corresponds to speed answered (the more red, the more slowly they are being answered by the child - up to over 10 seconds per x table) and the grey ones are those which haven't been introduced to the pupil yet by TT Rockstars (this is as a result of the tables being set automatically by the programme according to each child's confidence). An example can be found below. We are asking parents to support with the acquisition of times tables at home as well as children learning these in school. Please speak to your child's class teacher if you need their login details.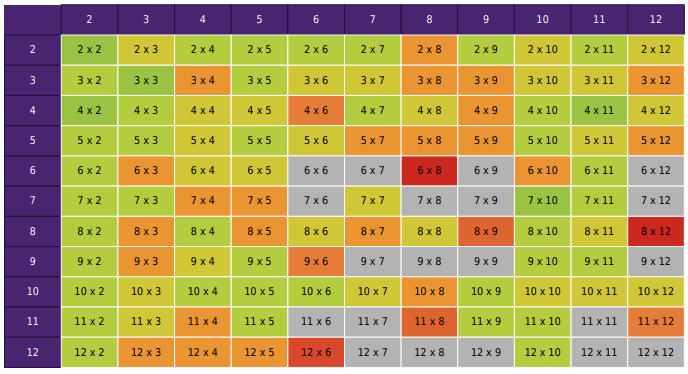 This Friday, children in year 6 will be heading off on their residential trip to Grafham Water. I hope they all have a fabulous time and look forward to seeing the photos uploaded to Seesaw over the weekend. I'm sure parents will join me in thanking the staff members for giving up their time to take the children and those who have helped to organise the trip.
Emma Fordham,
Headteacher

News and Events
Diary Dates

Friday 14th – Sunday 16th October
Year 6 residential trip
WC Monday 17th October
Guess how many gruesome chocolates are in the jar for Halloween
(50p per guess – cash)
Tuesday 18th October
Virtual parents' evening 4-6.30pm
Tuesday 18th October
Almond Hill Book Sale (in school)
Wednesday 19th October –
3C Parent lunch
Thursday 20th October
Face-to-face parents' evening
4.00-7.30pm
Monday 24th- Friday 28th October
Half term

Monday 31st October
Secondary school application deadline
Tuesday 1st November
Silent (Halloween) Disco
Halloween outfit - optional
(£5 payments on School Gateway)
year 3 - 3.30-4.30pm
year 4 - 4.15-5.15pm
year 5 - 5.00-6.00pm
year 6 - 5.45-6.45pm
Thursday 3rd November
Uniform sale – 3.00-3.30pm Thursday 10th November
Year 6 Cinema trip
Thursday 10th November
Open evening for new parents (5.30-7.00pm)

Thursday 17th November
Flu vaccinations (2nd visit)
Tuesday 29th November
Almond Hill Book Sale (in school)
Thursday 1st December
Uniform sale – 3.00-3.30pm
Monday 12th December
Year 3 Christmas Dinner*
Tuesday 13th December
Year 4 Christmas Dinner*
Wednesday 14th December
Year 5 Christmas Dinner*
Thursday 15th December
Year 6 Christmas Dinner*
Tuesday 20th December
Almond Hill Book Sale (in school)

*All other year groups will have the option on a jacket potato or cold packed lunch on other year groups' Christmas dinner days.
Cultural Calendar

Attendance

School Dinners

Monday 24th October
Diwali (Hindu)
Monday 19th December
Hanukkah (Jewish)
Sunday 25th December
Christmas Day
Sunday 1st January
New year

Year 3 – 93.97%
Year 4 – 95.06%
Year 5 – 93.06%
Year 6 – 94.89%
All students – 94.27%
Class winners – 4L –97.5%
The government expectation for attendance is 96%+

Next week, we will be on week 2 of our menu. Please pay for your dinners in advance using app.schoolgrid.co.uk. Don't forget to pre-order!
Almond Hill Achievements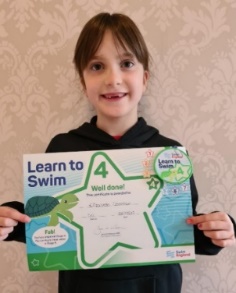 Elizabeth passed her Stage 4 swimming and has moved on to Stage 5 blue hats. Well done!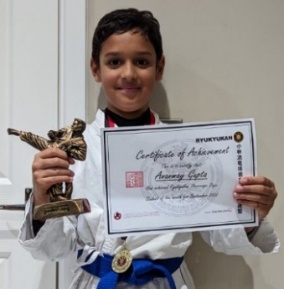 Ananmay was awarded student of the month at his karate dojo for initiative and good listening and learning. Well done!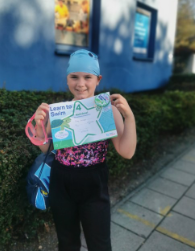 Ruby achieved her stage 4 swimming award and is now working on stage 5 in blue hats. Congratulations!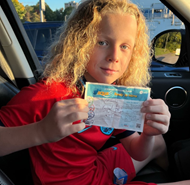 Archie signed up to do regular swimming lessons because he enjoyed the school lessons so much.
In just a couple of weeks he had gone up a level already! Good job!
It's Who I Am…

We are working with all children across the school to reach the top of our pyramid. The pyramid helps children to identify why they make the choices they do. Is it for reward or positive praise? Is it because they want to avoid negative consequences? Or is it because it's just who they are?

Gabriel in 6S has shown he is someone who does the right thing because it is who he is. Each year group is working on learning and reciting a poem. Gabriel decided, without prompting, to take his copy home and continue his learning. This week, he was very proud to recite all 4 verses, word for word, to his teacher and Headteacher who were equally as proud to learn that he had worked so hard on it. Very well-done Gabriel.

Megan was so interested when Mrs Cleaves told her they would be learning about solar eclipses in the future that she went and found out about them at home and created this masterpiece!