Issue 7 - 19th October 2022

Dear Parents/Carers,
Children in year 6 had their residential trip last weekend and as always, they thoroughly enjoyed themselves. A big thank you must be given to the members of staff who accompanied them on the trip and helped them create memories that will last them a lifetime. I'm sure the children have been busy telling you all about the fabulous time they had and you enjoyed seeing the photos of them on Seesaw. I would also like to thank parents for the lovely feedback you have given (some of which can be seen here) as this really does mean a lot to the staff.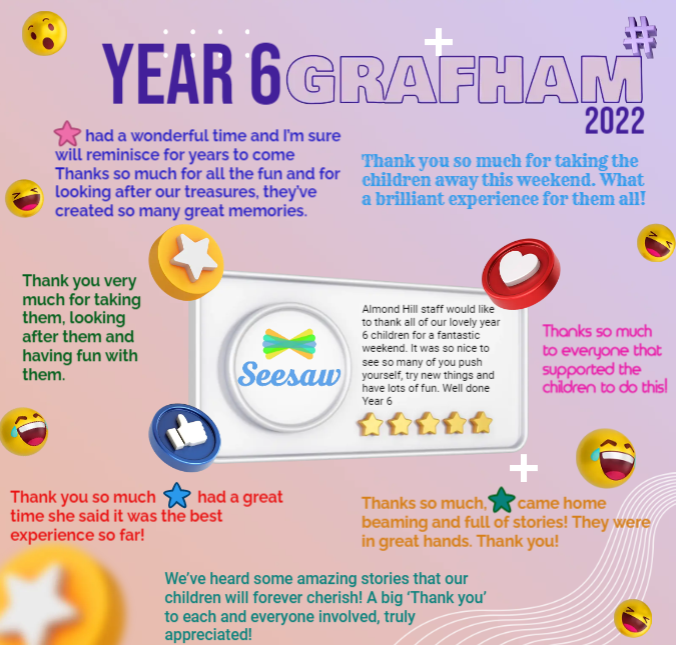 Tomorrow night we will be holding our face-to-face parents' evening. The appointments for Year 3 and 4 will be held in the hall. Please enter school via the main reception gate where you can access them directly through the hall doors. The appointments for Year 5 will be held in the breakout rooms on the Year 5 floor of Acorn House and appointments for Year 6 will be in the breakout rooms on their floor upstairs. The green pedestrian gate next to the drop off zone will be open for easy access to Acorn House. Classrooms will be open for parents to take the opportunity to have a look at their child's books before or after their appointment.
Teachers will be speaking with parents about their child's learning and may make some suggestions of books that can be ordered to support learning from home. If ordered through the school, parents will receive a discount of approximately 50% with books costing between £2.00 and £2.75. Please pay using School Gateway ensuring the stock code of the book you would like to order is added to the comments.
If your child is currently in year 6, please be reminded that the deadline to make an application for secondary school is Monday 31st October. I know some parents will be waiting to view their desired schools before making an application but it is strongly encouraged that pupils' applications are received in time for 31st October to ensure their application is considered alongside all the other applicants.
We are all looking forward to the half ​term break next week but sadly, we will also be saying some goodbyes. Mrs. Brocklehurst, Mrs. Johnson and Mrs. Bell will be leaving us on Friday. We thank them for everything they have done at Almond Hill and wish them well for the future. As previously advised, Mrs Richardson will be taking on Mrs. Brocklehurst's teaching responsibilities alongside Mrs Campbell in 3C. The leadership team will be expanding: Miss Simmons will be acting deputy head teacher and Mrs Cleaves will be undertaking additional responsibilities in leading learning, including staff coaching and Miss Andrews will be supporting me in the development of key aspects of the school improvement plan linked to behaviour and personal development, such as the Almond Hill Pyramid.

Emma Fordham,
Headteacher

News and Events
Diary Dates

Thursday 20th October
Face-to-face parents' evening
4.00-7.30pm
Monday 24th- Friday 28th October
Half term
Monday 31st October
Secondary school application deadline
Monday 31st October
Dogs Trust workshops year 3
Tuesday 1st November
Dogs Trust workshops year 4
Tuesday 1st November
Silent (Halloween) Disco
Halloween outfit - optional
(£5 payments on School Gateway)
year 3 - 3.30-4.30pm
year 4 - 4.15-5.15pm
year 5 - 5.00-6.00pm
year 6 - 5.45-6.45pm

Wednesday 2nd November
Dogs Trust workshops yr 5
Thursday 3rd November
Dogs Trust workshops yr 6
Thursday 3rd November
Uniform sale – 3.00-3.30pm
Monday 7th – Thursday 10th November
Poppy sales
Thursday 10th November
Year 6 Cinema trip
Thursday 10th November
Open evening for new parents (5.30-7.00pm)
Thursday 17th November
Flu vaccinations (2nd visit)
Tuesday 29th November
Almond Hill Book Sale (in school)

Thursday 1st December
Uniform sale – 3.00-3.30pm
Tuesday 6th December
Year 3 Christmas musical
Wednesday 7th December
Year 4 Christmas musical
Monday 12th December
Year 3 Christmas Dinner*
Tuesday 13th December
Year 4 Christmas Dinner*
Wednesday 14th December
Year 5 Christmas Dinner*
Thursday 15th December
Year 6 Christmas Dinner*
Monday 19th December
Year 5/6 Church service 1.45pm
Tuesday 20th December
Almond Hill Book Sale (in school)

*All other year groups will have the option on a jacket potato or cold packed lunch on other year groups' Christmas dinner days.
Cultural Calendar
Monday 24th October
Diwali (Hindu)
Monday 19th December
Hanukkah (Jewish)
Sunday 25th December
Christmas Day
Sunday 1st January
New year
Attendance
Year 3 – 96.9%
Year 4 – 96.2%
Year 5 – 93.1%
Year 6 – 92.4%
All students – 94.6%
Class winners – 4L – 99.5%
The government expectation for attendance is 96%+
School Dinners
We will have a new menu when we return from half term which can be viewed on our website: www.almondhill.herts.sch.uk/
We will be on week 1 when we return. Don't forget to pre-order!
Almond Hill Achievements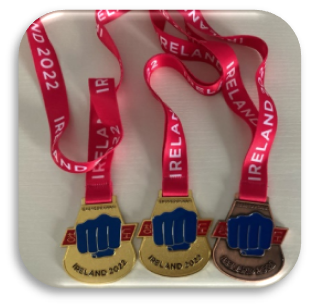 Jake did a great job at the Irish international open taekwondo championships at the weekend. He achieved a Gold in the Poomsae individual and Bronze in the pairs, as well as Gold in the sparring. Well done, Jake!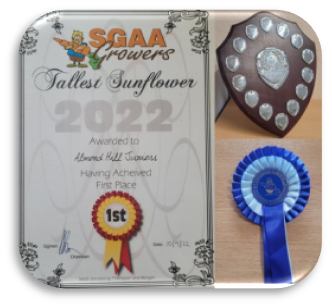 A big well done to our gardening club for coming first in the SGAA Growers tallest sunflower competition.
Football
On Monday, our football team did us extremely proud! The boys showed great determination, listened to the game tactics carefully and encouraged each other well. They were unbeaten in the tournament and will be taking part in the final on Friday 21st October! Well done boys!
It's Who I Am…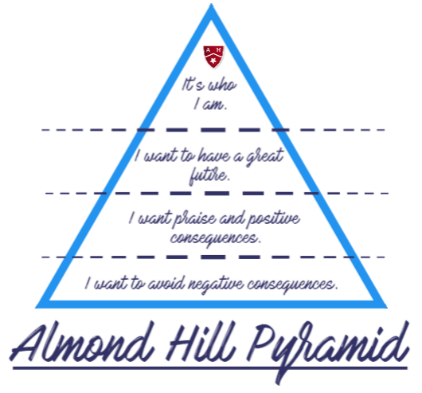 In school, we have celebrated the achievements of a group of children who undertook the summer DT learning challenge. Children were asked to take an every day object that may be found in the home and to redesign it to make it even better than the original. 20 children participated across the school and Ananmay, Aahana, Hana and Tokoni presented their designs in the lower and upper school assemblies. A very big well done to all that took part.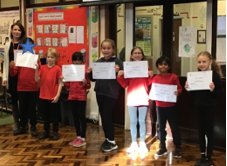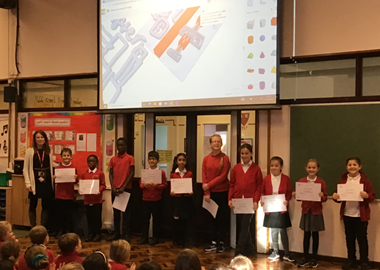 | | |
| --- | --- |
| House Points Weekly Total | House Points Running Total |
| | |
TTRockstars
The times table of the week is
6 x 9 = 54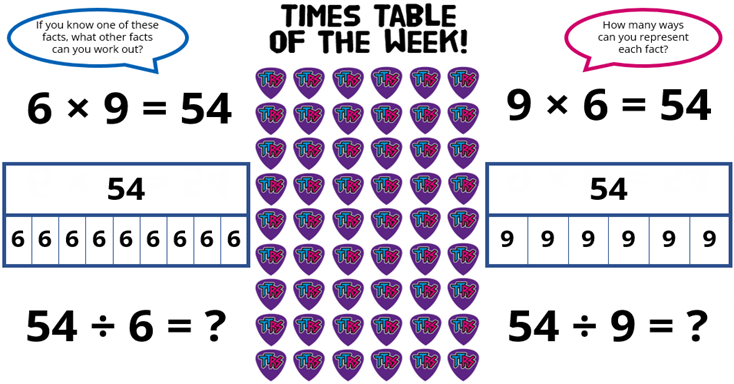 Reverse Advent
Almond Hill will be collecting donations for the food bank (Foodshed) as part of Year 5's community action project. This will be starting in November and continue through to December. If you have something to donate, please bring it in to your classroom. You can donate food, hygiene items (like soap and shampoo) and toys. Food can include tinned food like fruit and vegetables, jam, chocolate spread, rice, pasta and treats like biscuits. Please make sure the food will be in date for Christmas and remember to only donate if you can. Thank you in advance for helping out those in need. By Mollie, Willow and Miss Porter.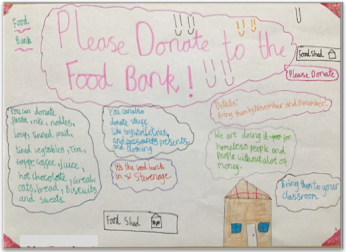 Diwali
Diwali always falls some time between October and November, but the exact date varies each year as the Hindu calendar is based on the Moon.
In 2022, Diwali is on Monday 24 October.
Follow the link to find out more: www.bbc.co.uk/bitesize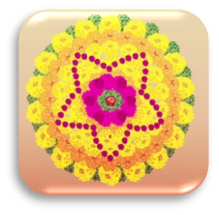 Seesaw
You can now 'like' posts on Seesaw! Interact with your child's posts by clicking the button.
School Disco
Don't forget to book your child's ticket for the FOAH Halloween disco on Tuesday 1st November. Tickets can be purchased on School Gateway. Halloween costumes are optional.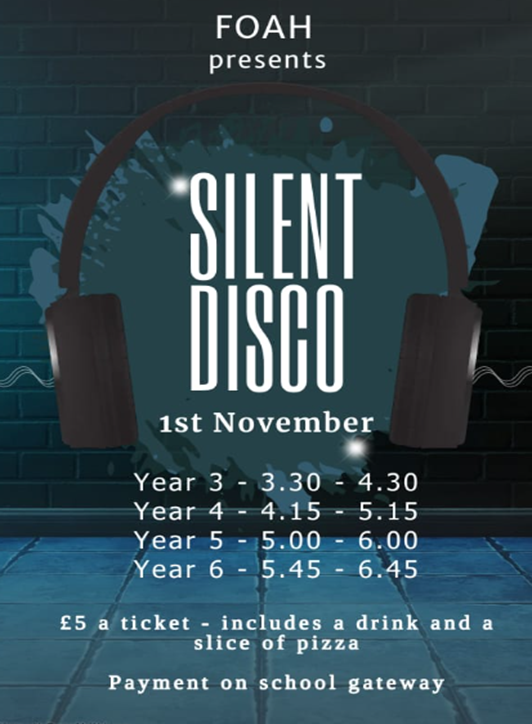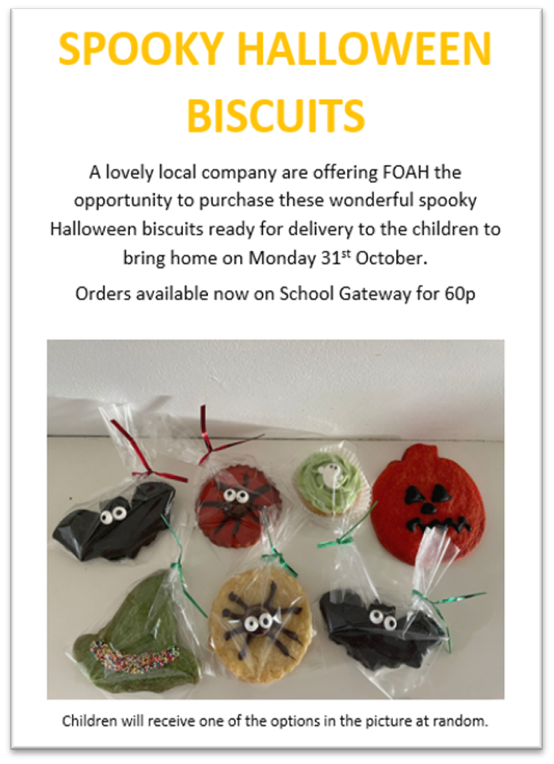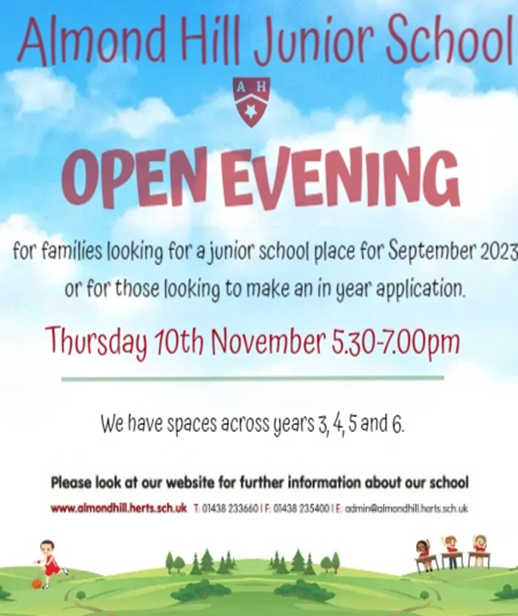 School Gateway
Please check your settings to ensure notifications are switched ON for School Gateway.

Poppy Sales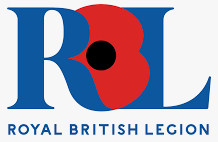 With the help from children in Year 6, we will be having poppy sales each afternoon from 7-10th November. Children can bring money into school to purchase a poppy from the Royal British Legion.
NSPCC Workshops
Children in year 5 and 6 took part in NSPCC workshops over the last 2 weeks. The children have been learning about how to keep themselves safe.
The NSPCC has also developed an adapted version of their assembly for parents/carers to use at home with their children. This can be found here: www.nspcc.org.uk/keeping-children-safe/support-for-parents/safety With the help of celebrities, the film focuses on how a child can get support if they have any worries or concerns.
To complement the assembly, there are some resources that can be used to enable further discussion whilst doing activities with your children. These are hosted on the NSPCC website www.nspcc.org.uk/activities.