Issue 8 - 2nd November 2022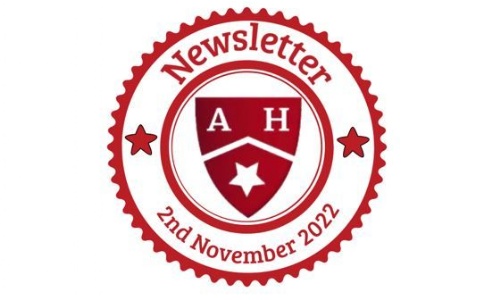 Dear Parents/Carers,
Safeguarding
Last half-term, we had some instances where parents were accessing the buildings at the end of the school day (particularly Acorn House). Some children are still on site at this time attending after school clubs, Premier or boosters etc. This is a safeguarding concern. As you would expect, it's important that we know who is in the building at all times. Visitors in school (including parents) must be signed in at the office before accessing the site.
A big thank you to FOAH for organising a fantastic disco last night. The children thoroughly enjoyed it!
When we ask for payments for activities such as the school disco, there has to be a deadline. For online payments, this is usually around 5 days before the event date. Firstly, our system needs this time to allow for payments to be processed but also and most importantly, we need time to ensure those running the event have all the relevant information about your child such as medical and dietary requirements. They also need to know final numbers to ensure we have the right amount of adults supervising the event and if the ticket includes food, (i.e pizza) we need time to place the order. Taking bookings and payments on the day is not possible as staff and volunteers would not have access to the information they need about your child and this is therefore a safeguarding issue. Going forward, when we run events with online payments, we will not be accepting cash or adding children onto the event after the deadline. Book sales, uniform sales, fundraising and anything that is generally low cost (i.e., 50p) will usually be cash. It is really important that deadlines are met and I do appreciate some people were disappointed, but it is vital that school puts health and safety first. As a school we will endeavour to make sure that deadlines are really clear and we will send reminders so that people do not miss out.
Please can I ask that ALL children are collected from clubs especially as it is darker now in the evenings and do so promptly. Staff happily volunteer their time to run clubs but often have other commitments to get to including their own children. Please also let us know if your child is not going to be attending their club in advance so we are not looking for them on the day of the club.
We have lots of exciting events planned this half term. On Thursday 10th November, we will be hosting an open evening for prospective parents. We are really looking forward to opening our school up to the community and showing them how wonderful it is. Children in year 6 are invited to be ambassadors for the school which includes being a tour guide for parents and families. Every year, parents comment on what a fantastic job our children do and what a credit they are to our school. If your child is in year 6, please look out for the email inviting them to be an ambassador for the evening.
To start off our Christmas celebrations, we will be holding lower school Christmas musicals on Tuesday 6th December (year 3) and Wednesday 7th December (year 4). This will be held in school 6.00-7.00pm and we welcome parents to join us. The size of our school has increased over the years but unfortunately the space in our hall has not. This means we can only accommodate two guests per child. More details will be sent in due course including how to book your tickets but thought you would like to put these dates in your diaries.
The ever popular FOAH present room will be on Friday 9th December. Children will be invited to buy a gift for a loved one (or several) for Christmas. We will share a flyer nearer the time.
Week commencing 12th December is Christmas dinner week! You can book your child's lunch via the School Grid app. Please note, if your child's year group is not having their Christmas dinner that day, they will have the option of a jacket potato or a cold packed lunch. Children can wear a Christmas jumper (or Christmas accessory) on their dinner day. Please check the diary dates for your child's dinner day.
On Monday 19th December, children in year 5 and 6 will be going to St Nicholas' church for the Christmas Carol service at 1.45pm. Parents are welcome to attend. Please look out for more information.
Emma Fordham,
Headteacher

Diary Dates

Thursday 3rd November
Dogs Trust workshops year 6
Thursday 3rd November
Uniform sale – 3.00-3.30pm
Monday 7th – Thursday 10th November
Poppy sales
Thursday 10th November
Year 6 Cinema trip
Thursday 10th November
Open evening for new parents
(5.30-7.00pm)

Thursday 17th November
Flu vaccinations (2nd visit)
Tuesday 29th November
Almond Hill 50p Book Sale (in school)
Thursday 1st December
Uniform sale – 3.00-3.30pm
Tuesday 6th December
Year 3 Christmas musical
6.00-7.00pm
Wednesday 7th December
Year 4 Christmas musical
6.00-7.00pm
Friday 9th December
FOAH Present Room

Monday 12th December
Year 3 Christmas Dinner*
Tuesday 13th December
Year 4 Christmas Dinner*
Wednesday 14th December
Year 5 Christmas Dinner*
Thursday 15th December
Year 6 Christmas Dinner*
Monday 19th December
Year 5/6 Church service 1.45pm
Tuesday 20th December
Almond Hill 50p Book Sale (in school)
News and Events

Cultural Calendar
Monday 19th December
Hanukkah (Jewish)
Sunday 25th December
Christmas Day
Sunday 1st January
New year
Attendance
Year 3 – 96.3%
Year 4 – 94.87%
Year 5 – 95.58%
Year 6 – 90.6%
All students – 94.24%
Class winners –
3C–99.58%
The government expectation for attendance is 96%+
School Dinners
www.almondhill.herts.sch.uk/menu
Next week we will be on week 2.
Don't forget to pre-order!
Please ensure you are paying for school dinners in advance. It takes a lot of admin time to chase and manage dinner money debt which stops our office team from doing other things to support parents and children.
House Points Weekly Total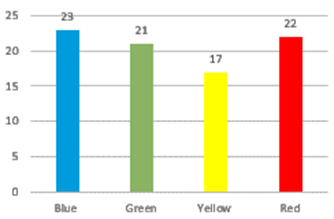 House Points Weekly Total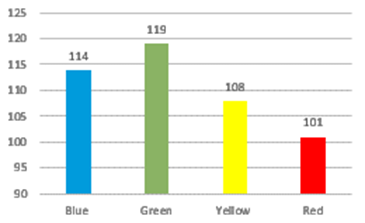 Poppy Sales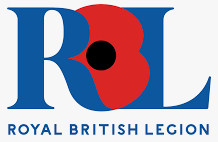 With the help from children in Year 6, we will be having poppy sales each afternoon from 7-10th November. Children can bring money into school to purchase a poppy from the Royal British Legion.
Christmas Jumpers
We are hoping to hold a Christmas jumper sale this term. If you have any Christmas jumpers at home that your child no longer wears or they don't fit, please consider donating them to the school.
TTRockstars
The times table of the week is
3 x 8 = 24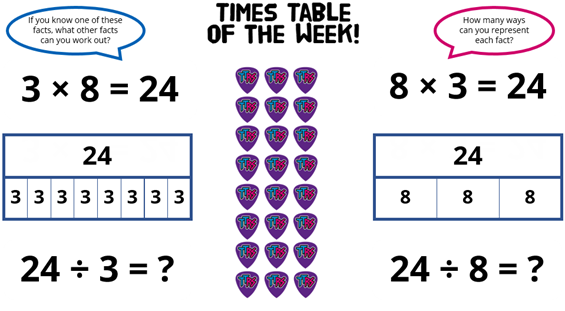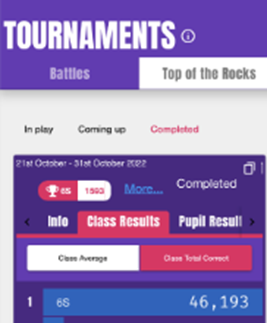 A BIG well done to 6S who are all clearly true 'Rockstars' after winning the Year 6 Half-Term TTRS battle by an overwhelming majority!
Miss Simmons says as a congratulations, you can all have Saturday and Sunday off! (Huge well done! You do not need a prize 6S - 'It's who you are'!)
Also, well done to everyone who played in the tournament – Year 6 teachers love your commitment and attitude to times tables. 🙂
Almond Hill Achievements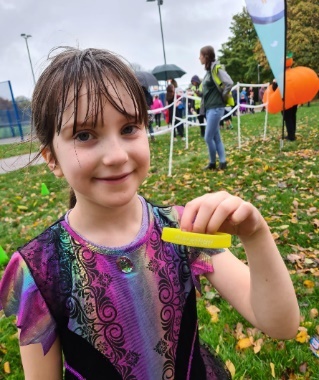 Elizabeth in Year 3 has completed 21 Junior Park Runs and has earned her marathon wristband. Well done!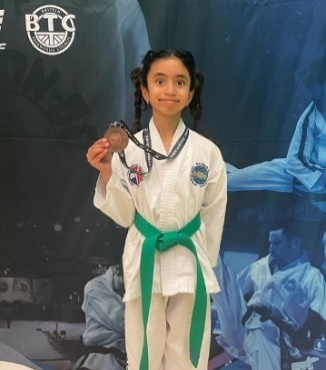 During the half term, Aahana in Year 5 participated in Taekwondo National Championship and won a Bronze medal for her club. Fantastic!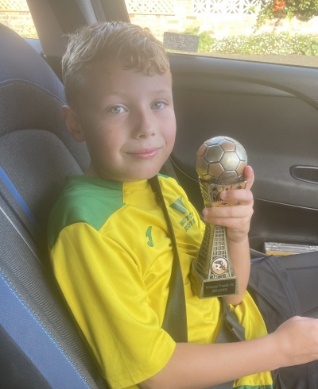 Well done to Jack in Year 4 for being awarded 'Man of the Match' at his football game over the weekend. Well done, Jack!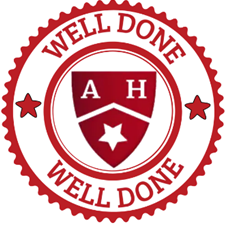 'It's Who I Am'
Please ask your children about the Almond Hill Pyramid (or look on the website). We are encouraging children to be the best that they can in everything they do. This includes learning and personal development. All of our children are somewhere on their journey towards the top of the pyramid and it gave me great pleasure to award 5 children 'top of the pyramid badges' in our assembly on Monday. Well done to Elyssia, Tokoni, Dylan, Luna and George.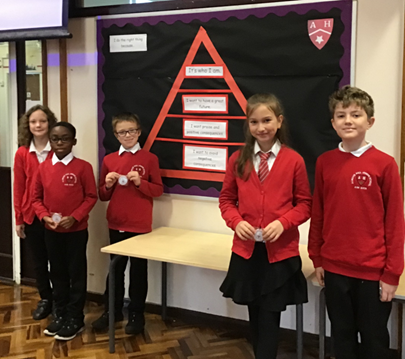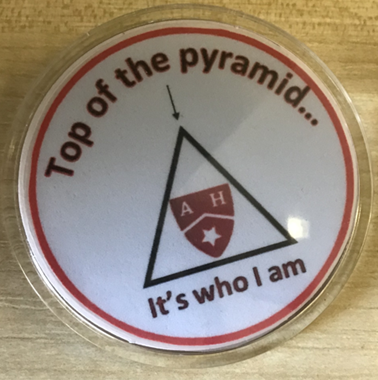 Football
The football team played really well in the second part of the tournament on Friday 21st October and made it to the semi-finals. Although the better team in open play, the goals just wouldn't come and unfortunately luck was not on our side so we lost on penalties. However, special shout out to the keeper Harrison who saved some penalties and scored one himself. Miss Simmons and Mrs Fordham really enjoyed watching them play and were especially proud of their sportsmanship and camaraderie. We were less keen on the rain though!
Reverse Advent
Almond Hill will be collecting donations for the food bank (Foodshed) as part of Year 5's community action project. This will be starting in November and continue through to December. If you have something to donate, please bring it in to your classroom. You can donate food, hygiene items (like soap and shampoo) and toys. Food can include tinned food like fruit and vegetables, jam, chocolate spread, rice, pasta and treats like biscuits. Please make sure the food will be in date for Christmas and remember to only donate if you can. Thank you in advance for helping out those in need. By Mollie, Willow and Miss Porter.
Retune Workshop
On 17th October, 'Retune' held a workshop for 30 children in year 5 which focused on how creativity can help support our wellbeing and mental health. Tom from Retune used the strings of a guitar and the acronym SCALES to help the children learn about the different ways we can look after our mental health. Tom performed a song with the children at the beginning of the session and even wrote a song for them too! Here's what the children said they learnt: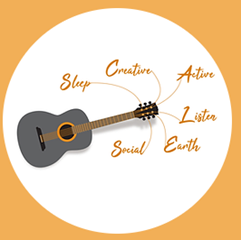 "To listen to your body and treat yourself when you need to. Take the opportunity to make a playlist or go for a jog and text or keep social with others to control mental health"
"About different tunes, scales, rhythms and nots. How the mind and brain controls wellbeing"
"Mental health is important. Everyone has mental health. Everyone gets sad sometimes"
Year 3 Author Visit
Year 3 have a very exciting week in English as the author of our new book 'SuperJoe Does Not Do Cuddles' will be visiting Almond Hill in person on Friday. Michael Catchpool will be spending time sharing his book with the children and then doing a class based Q&A throughout the morning. Children in Year 3 are also hoping to show Michael some of their writing on SuperJoe and share their amazing ideas. Keep an eye out in next week's newsletter where we will share with you how the author visit went and what Year 3 found out about their new book!
Swimming Lessons
Please be mindful that as the weather changes and we get wetter days, we may need to cancel swimming lessons. The decision to cancel will not be made until after lunch as we all know that British weather can be unpredictable. We will email parents to inform them if we are cancelling so please keep an eye on your emails. Please make sure children have a coat with them to wear when walking to the pool.
Facebook
Join our Facebook page for updates on events.

https://www.facebook.com/121almondhill/