Issue 10 - 16th November 2022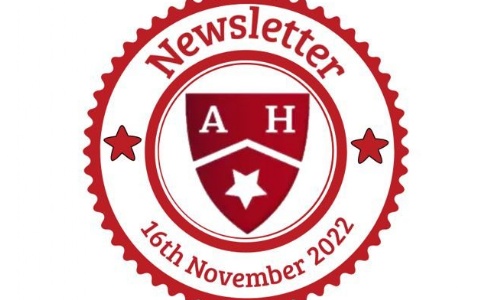 Dear Parents/Carers,
Last week, we held an open evening for families looking for a school place in September 2023. We asked children in year 6 to represent the school as ambassadors and act as tour guides for families. I was incredibly pleased to see that over 30 children volunteered to take part. Families commented on how fantastic the children were on the night. Children confidently showed families our wonderful school and spoke enthusiastically about what they liked about Almond Hill. On Friday, I received a lovely email from a parent and I would like to share some highlights with you. The night was a huge success – well done to everyone involved.
'I just wanted to send an email to thank Almond hill for a fantastic Open Evening this evening. The school looked amazing and the Year 6 children were clearly incredibly proud of their school. I know *** felt a real sense of achievement leaving the school this evening. *** really enjoyed the chance to look around and our tour guide was fantastic, a real ambassador. As always, your staff were friendly, welcoming and happy to answer questions.'
Clubs – Please be reminded that clubs finish w/c 28th November except football club which will finish on Monday 21st November. Football club will be replaced with training for the boys in the football team. Parents will be contacted directly if their child is in the team. I would like to thank the staff members who have volunteered their time to run these clubs and Mrs. George for being willing to run our school's football club again this year.
Following our recent parents' evening, I would like to invite parents to give us some feedback by completing the survey on our website (link below). Your feedback helps us to make informed decisions about what we do in the future so would really appreciate it if all parents could take part.
https://www.almondhill.herts.sch.uk/survey/?pid=166&form=321
A huge thank you to parents for taking the time to complete the image consent form that was sent home. We have a handful of people who have not responded and until we receive a consent form, we cannot take photos of your child. This does include the school photographer.
Year 6 are currently holding their annual election. Children form political parties and generate a manifesto with four pledges. These pledges are focused on improving both school and beyond with fun events, a focus on education and fundraising. The children have presented their ideas and the whole school will have the opportunity to vote next week! You can have a look at their presentations on our website.
https://www.almondhill.herts.sch.uk/page/?title=School+Government&pid=36

Diary Dates

Thursday 17th November
Flu vaccinations (2nd visit)
Tuesday 29th November
Almond Hill Book Sale (in school)
Thursday 1st December
Uniform sale – 3.00-3.30pm
Tuesday 6th December
Year 3 Christmas musical
6.00-7.00pm
Wednesday 7th December
Year 4 Christmas musical
6.00-7.00pm

Thursday 8th December
Reading afternoon 2.15-2.45pm
Friday 9th December
FOAH Present Room
Monday 12th December
Year 3 Christmas Dinner*
Tuesday 13th December
Year 4 Christmas Dinner*
Wednesday 14th December
Year 5 Christmas Dinner*
Thursday 15th December
Year 6 Christmas Dinner*

Monday 19th December
Year 5/6 Church service 1.45pm
(parents invited)
Tuesday 20th December
Almond Hill Book Sale (in school)
Wednesday 21st December
Last day of term finish at 1.30pm

*All other year groups will have the option on a jacket potato or cold packed lunch on other year groups' Christmas dinner days.
News and Events
Cultural Calendar
Monday 19th December
Hanukkah (Jewish)
Sunday 25th December
Christmas Day
Sunday 1st January
New year
Attendance
Year 3 – 95.0%
Year 4 – 94.9%
Year 5 – 94.83%
Year 6 – 93.55
All students – 94.53%
Class winners:
3A –97.82%
The government expectation for attendance is 96%+
School Dinners
www.almondhill.herts.sch.uk/menu
Next week we will be on week 1.
Don't forget to pre-order!
Please ensure you are paying for school dinners in advance. It takes a lot of admin time to chase and manage dinner money debt which stops our office team from doing other things to support parents and children.
House Points Weekly Total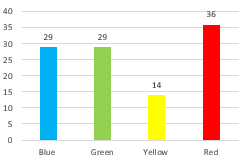 House Points Running Total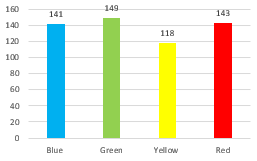 Donation Request
If your child has some football boots at home that no longer fit, please consider donating them to school for children to use at clubs/games.
We would also love any loom bands you have at home that your children no longer use. These are used by children in our friendship room at lunch time.
The times table of the week is
5 x 8 = 40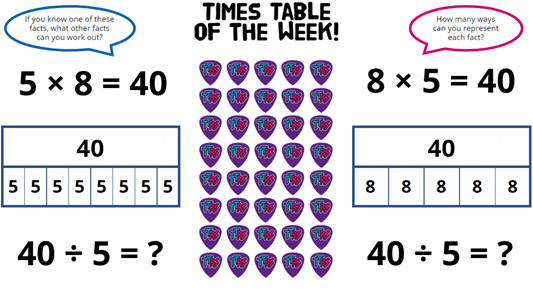 FOAH Christmas Cards
FOAH have advised that online ordering has been re-opened. If you were unable to order before the original deadline, please do so now. As previously advised, we do not have copies of the proofs given to children. Each proof has a unique code which should be quoted on the website.
The final deadline for orders is Friday 18th November 2022.
Children in Need
We have had some queries regarding Children in Need but we have decided not to participate this year. We try to rotate the charities we support so as not to put too much financial pressure on families
Almond Hill Achievements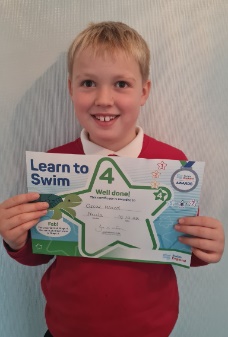 Oscar progressed to stage 5 in his swimming lessons the week before half term. Well done, Oscar!
World Cup
England's first match in the group stages of the World Cup is on Monday 21st November at 1.00pm. I know many children will want to watch the game and I am pleased to tell you that we will be able to put it on for those children who want to. This is a choice and those who do not want to watch, do not have to.
Basketball
On Thursday, Ummayyah, Mollie, Cleo, Aahana, Abbie, Victor, George, Alex, Deniz and Parker from Year 5, represented Almond Hill at the Year 5 and 6 Basketball competition at Barnwell School. The team played brilliantly, shot some great baskets and showed respect throughout. They were up against some hard competition but held their heads high. The team didn't come home with a medal but they were noticed by members of staff from Stevenage Sporting Futures for playing really well. Almond Hill should be very proud of them, well done 🙂
Dodgeball Tournament
Last Monday, William, Faine, Lola, Ellie-Mae, Jacob and Ayo from Year 6 competed in a local school dodgeball tournament at Barnwell Upper School, organised by Stevenage Sporting Futures. The competition was really tough and despite some excellent play, (including amazing swerves and miraculous dodging!) we unfortunately did not come back with a medal. We did however show teamwork, courage, resilience and fair play and Almond Hill are very proud of how well they represented the school. Well done Year 6 🙂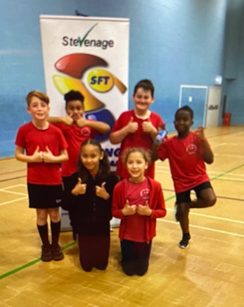 Premier Survey
We would like to gather parents' feedback on our wrap around care provider, Premier. If you use the service, please take some time to complete this very quick survey.
FOAH Beanie Hats
With the popularity of the school baseball caps and the weather getting colder, Friends of Almond Hill have created a school motto beanie hat with the same design.
Available on School Gateway for £8.00.
Even Mrs Fordham has one!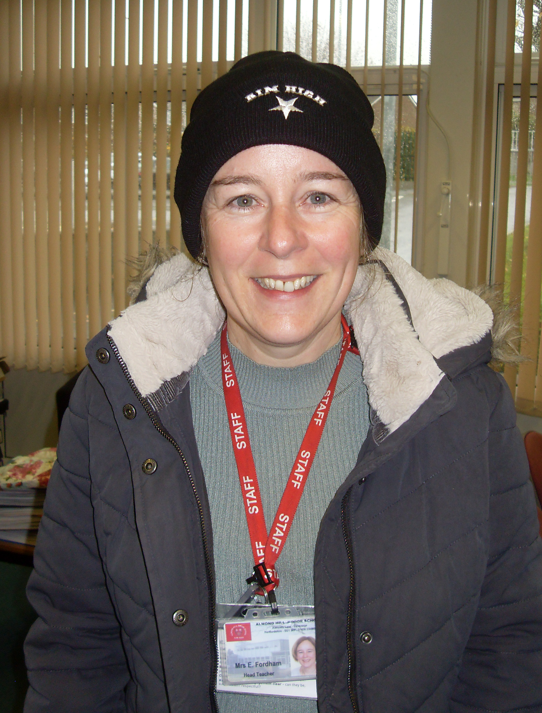 Year 4 Poetry
Some of the wonderful poetry that has been written by children in year 4 has been proudly displayed in The Stevenage Library - pop down and have a look!
Almond Hill Had a Rocking Friday
Last Friday, children got a taste of what it's like to perform in a rock band! The children had a fantastic time in the assemblies. Rocksteady is all about building confidence and boosting mental wellbeing whilst being part of a group (band). Ask your children about their time with Rocksteady and if you would like any more information, children should have brought home a letter on Friday.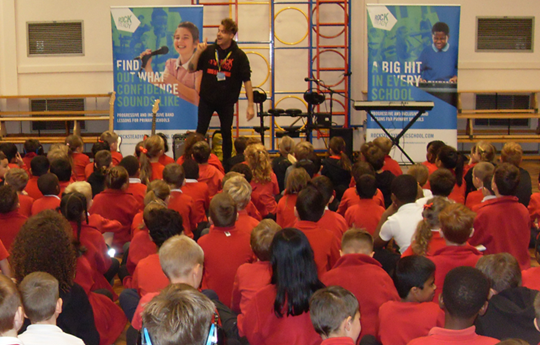 Bumped Heads
Under government law, we have to inform you if your child has a bumped head at school. Children with a bumped head are treated by a first aider in school and an email is sent home to parents to inform them as well as provide advice on what to look out for. Children are given an orange wristband (with the date and time written on) to wear to alert staff members and parents of the bumped head.