Issue 12 - 30th November 2022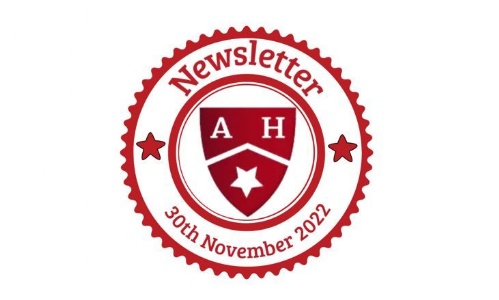 Dear Parents/Carers,
Year 3 and 4 Musicals
The booking form for tickets closed at 12.00pm today. We will be taking some time to look through and will allocate additional tickets. Please note that we cannot allow children on laps. I know some parents are disappointed that we have only been able to guarantee 1 ticket per family but our hall is very small. To put it into perspective, we have 75 children taking part in both musicals and with one parent each, that is already 150 people to fit in the hall. We must follow the fire regulations which allows approximately 115 people as guests (on top of the staff and children we have already accounted for).
We try very hard to work alongside Letchmore when planning events as many of the parents at Almond Hill have children at both schools. This can make planning events tricky to ensure we don't clash and for these events, this only left us with Tuesday and Wednesday. We are also planning for two year groups (6 classes of children) as current year 4 children were unable to perform in person last year due to covid restrictions.
Whilst videoing the performances feels like a good solution, we have lots of children across the school who do not have permission for their images/videos/voice to be shared online. This would therefore exclude those children from participating.
Year 3
2.00pm performance – please can parents arrive no earlier than 1.40pm and enter via reception to be signed in. At the end of the performance, parents can leave through the hall doors into the quadrant and make their way to the year 3 classroom doors for usual collection.
6.00pm performance – please bring children to their classroom door for 5.40pm where their teacher will meet them. Parents can then walk round to the quadrant to enter the hall. FOAH will be arranging refreshments in the foyer so please bring cash with you. Parents can then exit through these doors at the end and collect their children from the classroom doors.
Year 4
2.00pm performance – please can parents arrive no earlier than 1.40pm and enter via reception to be signed in. At the end of the performance, parents can leave through the hall doors into the quadrant and make their way to the year 4 classroom doors for usual collection.
6.00pm performance – please bring children to the central cloakroom doors in the quadrant (where children exited for the recent silent disco) for 5.40pm where a member of staff will take them to their classroom. Parents to enter the hall via the quadrant hall door. FOAH will be arranging refreshments in the foyer so please bring cash with you. Parents will exit through these doors and collect their children from the dining room door.
FOAH will also be selling the Aim High beanie hats at the evening performances which cost £8 each.
Whole school reading afternoon
It is fantastic to see so many parents have signed up to our reading afternoon on Thursday 8th December. There is still time to 'book your place'. The reading afternoon starts at 2.15pm and will finish promptly at 2.45pm to allow enough time for parents with children at Letchmore to collect on time at 3.00pm. Please arrive at school after 2.00pm and enter via reception where you will be signed in. Parents can take children home at 2.45pm from the classroom if they wish but unfortunately, we will not be able to collect and sign out siblings. So, if you have more than one child to collect, you will need to wait until the end of the school day as usual. If you need to collect children from Letchmore, children can wait at school in their classes as usual until you are ready to collect.
https://www.almondhill.herts.sch.uk/survey
Year 5 and 6 Church Performance
The Church have informed us that they are limiting numbers for the church performance on Monday 19th December to ensure they are keeping in line with fire regulations. We can invite 100 guests to attend with the children (this, along with children and staff attending will bring them to full capacity) which means we will only be able to invite year 6 parents to attend and those parents of children in the choir. We see this as an issue going forward and have decided to invite year 6 parents each year to ensure that all parents will be able to see their child participate in the Church service once.
FOAH Christmas Events
In the next couple of weeks, we have some lovely events running to raise funds for the school
Guess the number of Christmas Chocolates
50p a guess and the winner gets to take the Chocolate jar home for Christmas. Please bring money into the class (w/c 12th December).
Present room 2022 – Friday 9th December.
Once again, our lovely volunteer elves have been working hard to find some lovely gifts for the children to purchase. Please make payment on School Gateway (by 7th December) for the number of items you would like your child to buy at £2 a gift (cash also accepted on the day) and this year there are also gifts for pets.
Due to the popularity of the Halloween biscuits, we have an opportunity to purchase Xmas treats. Payment on School Gateway as before (by 9th December). Biscuits £1.50, cake £2.00.
Guess the Christmas word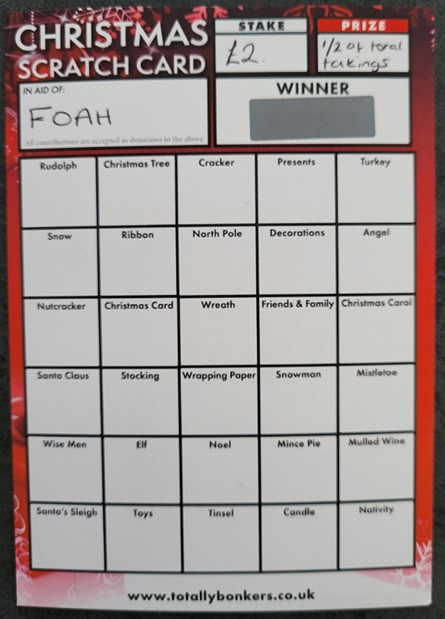 Each class will be given a Christmas scratch card. Guesses are £2. Children can bring in cash between 1st and 19th December. The lucky winner will receive ½ of the total takings to a maximum of £30 – every little helps at Xmas!
Remember whilst you are Christmas shopping online at Amazon you can support us by selecting us as your chosen charity at Amazon Smile. Once you set it up, we automatically are sent 0.5% of the sales. Search for Amazon Smile to set up your account.
School Lottery
Tickets cost just £1 a week. To play, go to:
www.yourschoollottery.co.uk/lottery/school/almond-hill
As always, if you have any fundraising ideas or would like to help at any events, please do get in touch at FOAH@ALMONDHILL.HERTS.SCH.UK
Emma Fordham,
Headteacher

Diary Dates

Thursday 1st December
Uniform sale and Christmas jumper sale – 3.00-3.30pm in the hall
Thursday 1st December –
Monday 19th December
Guess the Christmas Word
£2 per guess
Tuesday 6th December
Year 3 Christmas musical
2.00-3.00pm and
6.00-7.00pm
Wednesday 7th December
Year 4 Christmas musical
2.00-3.00pm and
6.00-7.00pm

Thursday 8th December
Reading afternoon 2.15-2.45pm
Friday 9th December
FOAH Present Room
£2 per gift payable on School Gateway until 7th December (cash accepted on the day)
WC 12th December
FOAH guess how many sweets in the jar (50p a go - cash)
Monday 12th December
Year 3 Christmas Dinner*
Tuesday 13th December
Year 4 Christmas Dinner*

Wednesday 14th December
Year 5 Christmas Dinner*
Thursday 15th December
Year 6 Christmas Dinner*
Monday 19th December
Year 5/6 Church service 1.45pm
(year 6 and choir parents invited)
Tuesday 20th December
Almond Hill 50p Book Sale (in school)
Wednesday 21st December
Last day of term finish at 1.30pm
Cold lunch option only
(ham, cheese or tuna)

*All other year groups will have the option on a jacket potato or cold packed lunch on other year groups' Christmas dinner days.
News and Events
Cultural Calendar
Monday 19th December
Hanukkah (Jewish)
Sunday 25th December
Christmas Day
Sunday 1st January
New year
Attendance
Year 3 – 93.87%
Year 4 – 92.91%
Year 5 – 93.47%
Year 6 – 93.61%
All students – 93.46%
Class winners – 5W – 98.46%
The government expectation for attendance is 96%+
School Dinners
www.almondhill.herts.sch.uk/menu
Next week we will be on week 3.
Don't forget to pre-order!
Please ensure you are paying for school dinners in advance. It takes a lot of admin time to chase and manage dinner money debt which stops our office team from doing other things to support parents and children.
House Points Weekly Total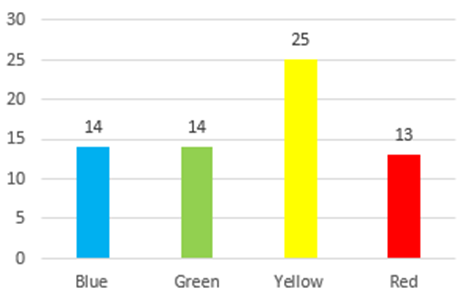 House Points Running Total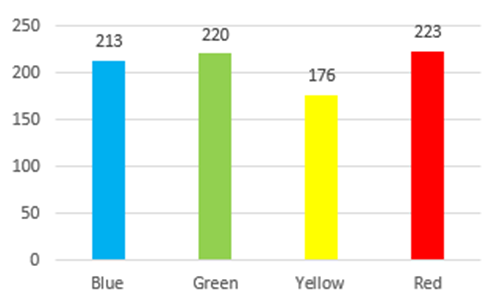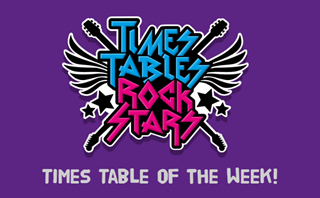 The times table of the week is
7 x8 = 56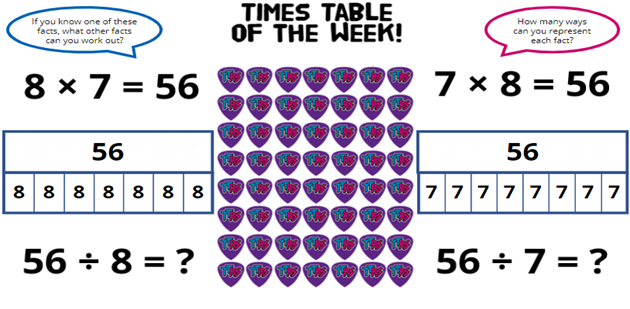 Important Changes to Year 6 SATs
An additional bank holiday in honour of the Coronation of His Majesty King Charles III will take place on Monday 8 May 2023. As this date had previously been announced as the first day of the 2023 key stage 2 (KS2) test week in England, a change to the KS2 test schedule next year will be necessary.
Ministers have considered the situation carefully and have decided that KS2 tests will take place in the same week with tests following the usual order but each taking place one day later than originally planned. As such, the new schedule will be:
Tuesday 9 May: English grammar, punctuation and spelling (GPS) papers 1 (questions) and 2 (spelling)
Wednesday 10 May: English reading paper
Thursday 11 May: mathematics papers 1 (arithmetic) and 2 (reasoning)
Friday 12 May: mathematics paper 3 (reasoning)
Another Wonderful Display
We are very proud to have more of our children's work on display at The Stevenage Library.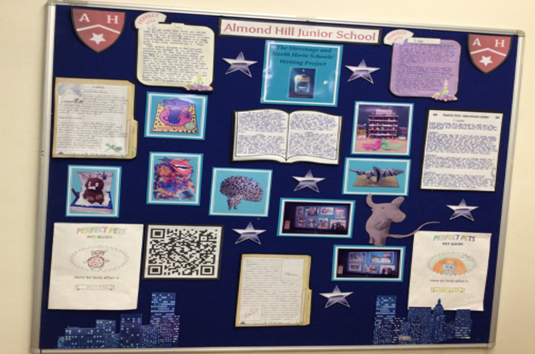 Snacks and Water Bottles
We have noticed an increase in 'unhealthy' snacks at break time. Please ensure children are only bringing in healthy snacks which may include fruit or vegetables. We do not allow sweets, chocolate or crisps. Children should only have water in their bottles, not squash or juice.
All food brought in to school should be nut free.
Poppy Appeal
We raised £216.94 for the Royal British Legion last month. Thank you!
Christmas Jumper Sale
At our uniform sale on 1st December, we will also be selling Christmas jumpers that have been kindly donated. Come down and have a look!
Book Sale
A BIG thank you to everyone who came to our book sale yesterday. We made an impressive £73.20!
If you are having a pre Christmas clear out, we would love donations of books and board games.