Issue 14 - 14th December 2022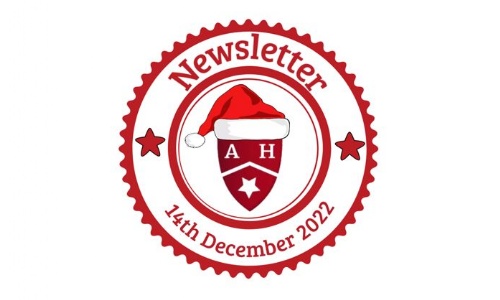 Dear Parents/Carers,
I hope everyone enjoyed some time in the snow on Monday. I appreciated your understanding regarding the school closure and trust you know that these decisions are not made lightly and we know that for some parents, unexpected time off can be difficult. We will use as many ways we can to communicate a school closure including, email/text, Twitter, Facebook and our website – email or text usually being our first method of contact. If you don't already, like or follow our Facebook page for updates. Thank you to teachers for organising some home learning for children to complete. This was optional but for those that needed it, I hope this helped to relieve some pressure. I would like to extend my thanks to those parents who expressed gratitude for how well the site was cleared. Mr. Browne worked extremely hard and I have passed on my sincere thanks to him.
I was delighted so many people came to the reading open afternoon last week where teachers were able share tips for helping your child with their reading at home and everyone got a bookmark and reading spine (booklist) to help with questions and book choices. All children, regardless of whether a parent attended, were given these. If your child didn't get one, please speak to your child's class teacher.
Children in year 3 and 4 performed for their families in their Christmas musicals last week. They were fantastic! I hope parents enjoyed them and well done to the children for their wonderful performances. A big thank you to the year group staff for organising and FOAH for providing refreshments for the evening performances.
St Nicholas' Church Carol Services
A small but significant number of year 5 parents expressed disappointment that we were not able to invite them to the church carol service to be held on Monday 19th December due to their fire regulations. However, with some wrangling and rejigging, I am thrilled to be able to report that we will now be undertaking the carol service at the church both on Monday 19th December and Tuesday 20th December. This will mean that families of children in year 6 and the choir will still be invited on Monday 19th December (the limit for visitors is a maximum of 100 so please only one family member per child) and families of children in year 5 (and the choir) will be invited to attend on Tuesday 19th December with the same limit in place. A separate email will be sent to families of children in year 4 that are in the choir. We respectfully ask parents not to enter the church until 1.35pm so children can get into position. The service does not start until 1.45pm. Remember, parking is limited and staff will be assisting over 150 children in crossing the road so please do not park on the bend or approach to the church. For those families who remember, historically, families stand at the back of the church and the children use most of the seating. This is the first time we have been able to invite families since the refurbishment.
At the end of both services, children will return to school with their teachers and teaching assistants and can be collected from their classrooms (year 6 can be collected from the quadrant) once they have got their belongings and can be signed out safely. It is not possible to take children directly from the church as it is too congested. We ask parents to stand back so staff and children can exit the church safely first. It will also be possible to collect siblings from other year groups. However, teachers will be in their classrooms until 3.15pm so it is not compulsory to collect your child early. Year 5 and 6 children that walk home on their own will be dismissed at 3.15pm.
As a consequence of timetabling this additional carol service, we will need to change the day of the upper school film and pyjama government event. Children in year 5 and 6 will now be invited to attend school on Wednesday 21st December in their pyjamas, with their snacks, to enjoy a film morning. Children in year 4 who are in the choir will need to attend school in their pyjamas (with their snacks) on Tuesday 20th December for the film morning and bring their school uniform to change into so they can participate in the afternoon carol service. Please remember that the school government are trying to raise money for Cancer Research and require a minimum donation of 50p but pyjamas are optional – Mrs Fordham won't be wearing hers. Please consider the weather and send children in what you deem appropriate e.g pyjama top or pyjamas over the top of their clothes, onesies etc.
Safeguarding
Due to the recent incident in the news regarding the loss of life with children playing on ice, please remember that playing on frozen lakes and ponds is a huge risk and I would strongly urge parents to talk to their children about this.
A parent has reported some unpleasantness that has taken place in a WhatsApp group. We would advise parents to closely monitor WhatsApp groups as people can join them stating they are someone that they are not. This puts everyone in the group at risk from harm which can be unkindness or even more seriously, grooming from an adult. This is one of the reasons WhatsApp is 16+.
PTI Parent Survey
I recently asked for your feedback on our PTIs. Although not many participated, I am grateful to those who did as it helps us to make decisions about future plans and I am pleased that the feedback was positive. Interestingly, now the world has gone back to 'normal' parents' opinions on PTIs have changed. When we first asked for your preference on face-to-face or virtual PTIs the vast majority said both. Now, parents would like to see a return of more face-to-face appointments. This being said, I understand for some parents, continuing with virtual appointments makes parents' evening more accessible so going forward, we will include more face-to-face appointments but keep some virtual appointments available should they be needed.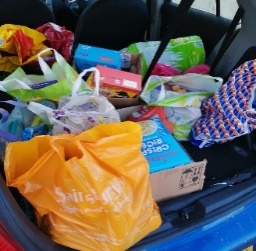 Our reverse advent was a huge success! A huge thank you to our families for their generosity. It is always humbling to see how kind our community is even when many will be struggling as a result of the cost of living crisis. The picture shows just a fraction of what was donated.
I am really sorry that the finish times on Wednesday 21st December with ourselves and Letchmore have not aligned. We feel it would be easier for parents who have children in both schools to move our finish time to between 1.00 and 1.30pm. Any children who walk home on their own, will be dismissed at 1.30pm. Please ensure you have read your emails regarding the lunch options for the rest of term.

Emma Fordham,
Headteacher


Thursday 1st December –
Monday 19th December
Guess the Christmas Word
£2 per guess
WC 12th December
FOAH guess how many sweets in the jar (50p a go – cash)
Thursday 15th December
Year 6 class parties
Thursday 15th December
Church rehearsal for upper school
Friday 16th December
Year 3 class parties
Monday 19th December
Year 6 Church service 1.45pm
(year 6 and choir parents invited)
Tuesday 20th December
Year 5 Church service 1.45pm
(year 5 and choir parents invited)
Monday 19th December
Year 3 Enterprise Sale (3.00pm in the quad)
Tuesday 20th December
LOWER SCHOOL
School Government Christmas Pyjama Day (50p)
Tuesday 20th December
Almond Hill 50p Book Sale (in school)
Wednesday 21st December
UPPER SCHOOL
School Government Christmas Pyjama Day (50p)
Wednesday 21st December
Last day of term
collection between
1.00 and 1.30pm
Cold lunch option only (ham, cheese or tuna)
Thursday 5th January
INSET Day
Friday 6th January
First day of term
Monday 16th January
ECO Committee trip to Fairlands
Monday 16th January
FOAH meeting (6.00-6.30pm)
Cultural Calendar
Sunday 18th December
Hanukkah (Jewish)
Click the link below to learn about Hanukkah
www.bbc.co.uk/bitesize/topics
Sunday 25th December
Christmas Day
Sunday 1st January
New year
Attendance
Year 3 – 94.73%
Year 4 – 91.52%
Year 5 – 89.73%
Year 6 – 88.67%
All students – 91.09%
Class winners – 3B – 96.15%
The government expectation for attendance is 96%+
House Points Weekly Total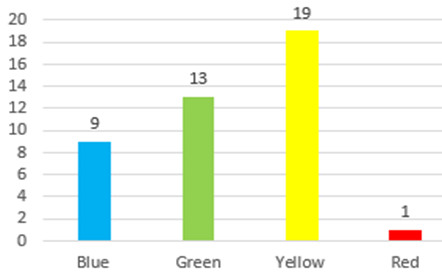 House Points Running Total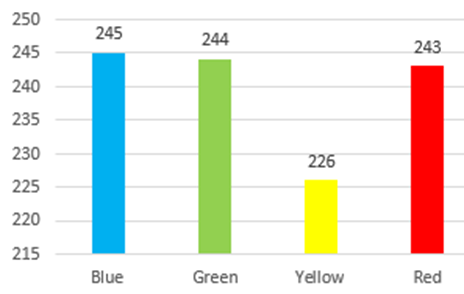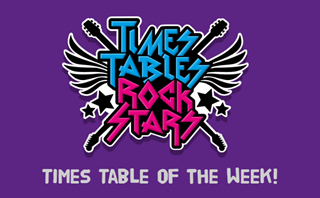 The times table of the week is
8 x 9 = 72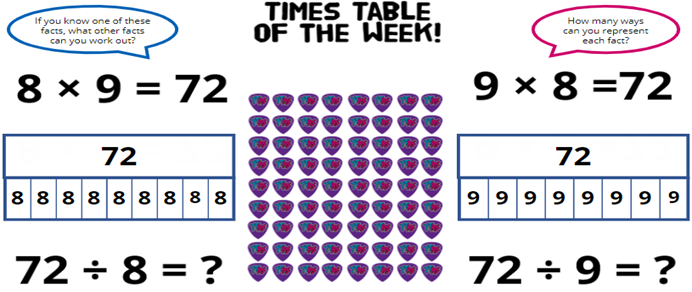 School Grid
You will have seen previously in the newsletter that following the successful roll-out of School Grid, we will be moving onto the final stage of implementation. By the end of this term, we expect all lunch orders to be made from home. From 6th January 2023, the children will no longer be able to order lunches in the classroom. If a pre-order hasn't been made at home, but a child is wanting to eat a school dinner, they will be offered a jacket potato as per the Herts Catering guidelines. All pre-orders must be made before 8.55am.
Please contact the school office if you have any issues using School Grid. A huge thank you to those parents who consistently pre-order their children's lunches. This helps the kitchen to plan and creates less food waste.
Hertfordshire County Council's Here for You
Hertfordshire County Council's Here for You this winter campaign is running through to the end of February 2023. The campaign is shining a light on the services the council delivers, and those it funds other organisations to deliver, which help people manage the cost of living and stay safe and well this winter.
For more information visit hertfordshire.gov.uk/hereforyou or call HertsHelp 0300 123 4044.
Parenting Courses Information for Parents from Herts Family Centre
What's available through your local Family Centre
If you feel you might need a little bit of extra parenting support, we can offer the following parenting courses over a variety of dates and times:
Families Feeling Safe – this is a 9 week course to help you to recognise and build on your own strengths in communicating with others; understanding and managing your children's behaviour; expressing feelings and making safe choices.
Family Toolkit - if you have children aged between 2 and 5 years old, this 4 week course will help you to understand the connection between feelings and behaviour, different elements of parenting and lots more. Parenting Puzzle - for parents/carers with children aged 3 to 11 years. This course will enable you to understand how emotions can influence actions and offers practical ways of guiding children so that they learn to manage their feelings and control their own behaviour.
You can speak to a member of our team on 0300 123 7572 to find out if one of these courses would be helpful for you and your family. Take a look at our timetables on the What's On pages for the latest dates.
Visit the Family Centre website to find out more.
Mental Health Support for Hertfordshire's Children and Young People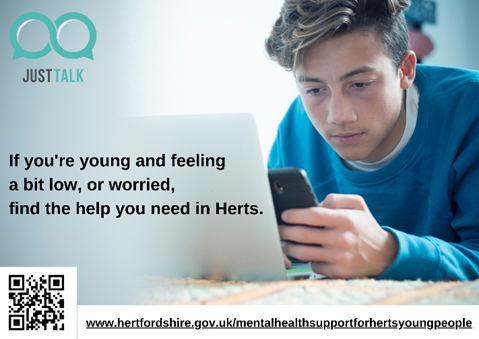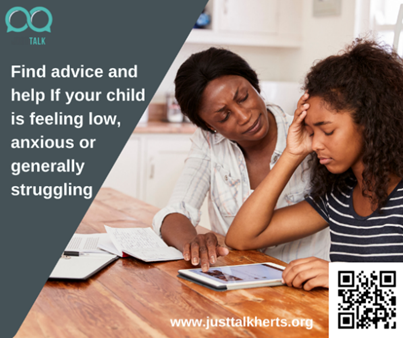 If your child or teenager is feeling low, anxious, or generally struggling, there are lots of services available to help them all year round. Please always encourage them to talk and ask for help if they need it.
The services listed on Just Talk's webpage are all free and don't need a professional referral, so they can be contacted directly by young people and/or their parents/carers. Services listed include Hertfordshire's new With YOUth Digital Wellbeing Service for ages 5-18, parents and carers and many more, so please take a look: www.hertfordshire.gov.uk/mentalhealthsupportforhertsyoungpeople
With Youth – Partnership with Mind
The open access With Youth service provides online support to children and young people experiencing mental ill health and/or emotional distress. This is a countywide service available for any Hertfordshire resident aged 5-18, as well as parents and professionals.
The service helps children and young people to build resilience by working with them to problem solve and develop coping strategies, coming up with solutions that will enable them to improve their own health and wellbeing.
Any child or young person aged 5-18, parent/caregiver or professional in Herts can reach out and speak to a member of the team between 2pm and 10pm, Monday to Friday through the instant messaging platform. No referral is needed.