Issue 17 - 18th January 2023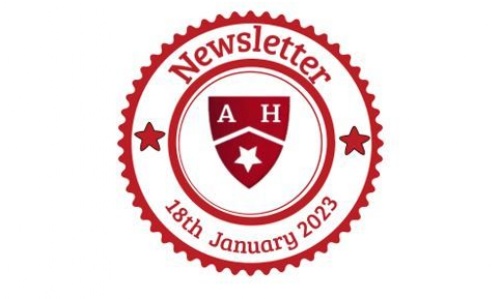 Dear Parents/Carers,
Parents will know as a school we are working very hard with the pupils to develop resilience and stoicism. Work in this area takes place in all year groups as part of our ongoing personal development programme but also as part of the taught curriculum in Year 5. There is more information about this on the website and you might find it useful to look at these resources with your children if you feel they need to develop their resilience. In an ever-changing world, the ability to adapt to the unexpected and manage barriers and difficulties as they arise is one of the most useful skills that our children can develop on the journey through junior school in preparation for secondary education.
We have invested in resources to help teach this important life skill in school and as part of this investment have secured some funded places on a programme for parents who are wishing to help their children with this, called 'Raise Resilience'. The course is delivered virtually on zoom and will start on the 16th February running once a week for 6 weeks from 7.30 -8.30pm. Each session is recorded so parents can catch up on demand. Please consider carefully about whether you might be able to benefit from this rare opportunity which is fully funded by school. If your child experiences regular feelings of anxiety, being overwhelmed by their learning or frequently falling out with their peers, this could be the course for you. Children spend far more time overall at home with their carers than at school so anything we are teaching at school is only really successful if it is being reiterated at home. Families have busy lives but this could be an excellent investment of time if you are often needing to support your child at home to help them navigate being happy and successful. Please click here to register your interest with the name and class of your child. Mrs Burgess (Pastoral lead) may also be in touch if we feel this may be of benefit to your child.
There are lots of opportunities to get involved with school this term such as Parent Teacher Interviews (there will be increased opportunities for face to face meetings as requested in a recent survey), Sex and Relationships Education Information meeting for Year 6 parents in advance of teaching, a writing afternoon for the whole school where parents can listen to a short talk delivered by our writing subject lead Mrs Cleaves before visiting your child's class to engage in writing activities. We are also really excited to hold our first parents' forum meeting led by Miss Simmons. Keep an eye on the newsletter and diary dates section for further information.
Emma Fordham,
Headteacher


Diary Dates.
Thursday 2nd February
Governor morning
Monday 13th February –
Friday 17th February
Half term
Monday 20th February
FOAH Year 5 and 6 movie night Monday 27th February
FOAH Year 3 and 4 movie night
Friday 10th March
FOAH Mother's Day Present Room
Monday 13th March –
Friday 17th March
Science Week
Tuesday 14th March
Individual photos
Tuesday 14th March
Parents' evening –
details to follow
Thursday 16th March
Parents' evening –
details to follow
Monday 20th March
Year 3 British Museum trip
Friday 31st March
Last day of term
School Dinners
Please log onto http://app.schoolgrid.co.uk to order lunches for your child. Lunch orders are no longer taken in the school. In line with HCL guidance, children without a pre-order are offered a jacket potato. Please note that only a small number of additional potatoes are cooked each day. Should the number of additional meals required exceed the quantity available, we may call you to request a lunch is provided from home
Next week, we will be on week 1.
Attendance
Year 3 – 94%
Year 4 – 96%
Year 5 – 95%
Year 6 – 94%
All students – 95%
Class winners – 4H and 4L – 99%
A much better week on attendance, well done!
The government expectation for attendance is 96%
Almond Hill Achievements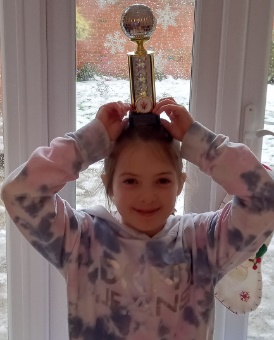 Amelie in Year 6 won Stevenage Sports Acrobatics Club Most Improved Gymnast for 2022 (Development Squad). A great achievement Amelie, well done
Almond Hill Pyramid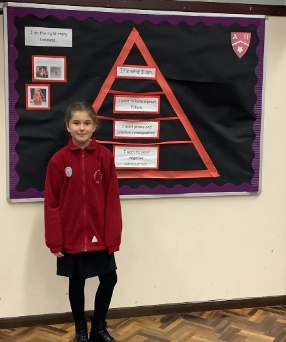 Delilah in year 5 has reached the top of the pyramid. Well done, Delilah!
If there is no struggle, there is no progress
In assembly, we discussed the quote above and the children came up the the following ideas: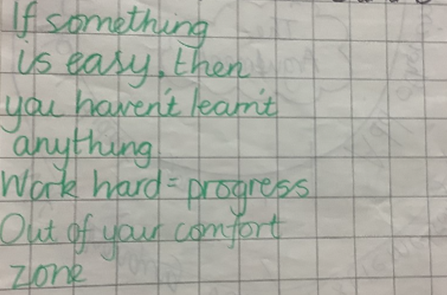 Twitter

In a recent survey to parents, you told us that you use Facebook more than other social media sites, including Twitter. Now we have launched our Facebook page, we will be closing our Twitter account. Please like or follow our Facebook page by clicking the logo.
Dogs on Site
A polite reminder there should be no dogs on site other than the school dog for whom there is a risk assessment and insurance.
House Points Running Total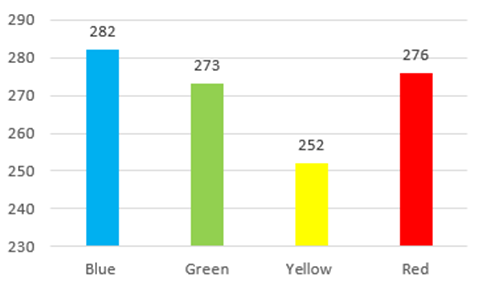 House Points Weekly Total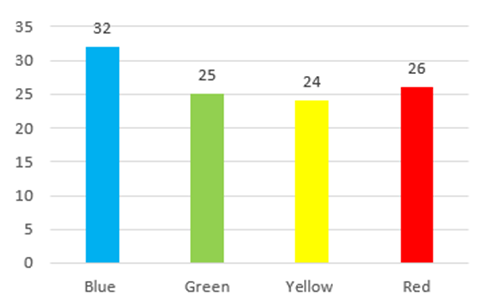 Website Accessibility
We have been working to make our website more accessible to all parents. To support families where English is an additional language, we have added a translation tool which will allow you to convert (the majority of) our website into a range of different languages (approximately 130 languages, supported by Google Translate). We have also added an accessibility function which you can select to change the colours displayed, font and font size. To access these areas on a mobile device, follow the steps below. On a desktop, the options are displayed on the top right-hand side of the screen.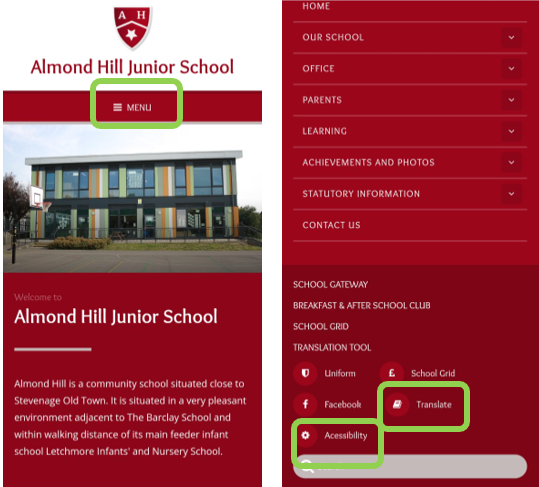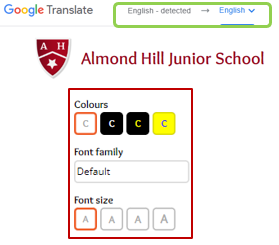 Christmas Jumpers
If your child has outgrown their old Christmas jumper, please consider donating it to the school ready for our jumper sale at Christmas. We had lots of generous donations last year and we are incredibly grateful.
Drop off Zone
If there is a queue to enter the drop off zone, please only queue on the left side of the road (to turn left into the drop off zone) to allow room for other road users to pass.
Premier Survey
Thank you to those parents who took the time to complete the survey regarding Premier Education our wrap around care provider. I am delighted that you are happy with the provision and the feedback given has been passed on to head office to help them to continue to improve their service.
Beezee Bodies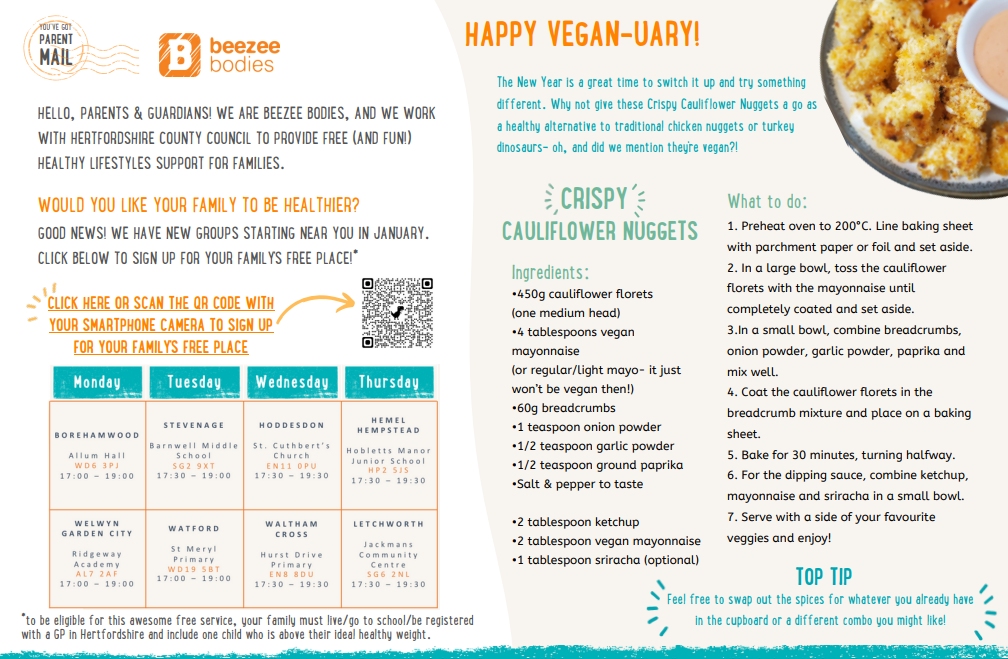 Family Lives Spring Term Programme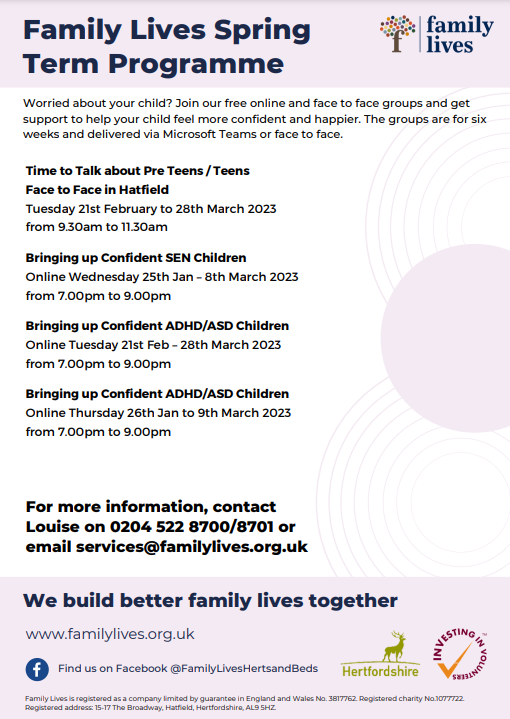 February Half Term Play Sessions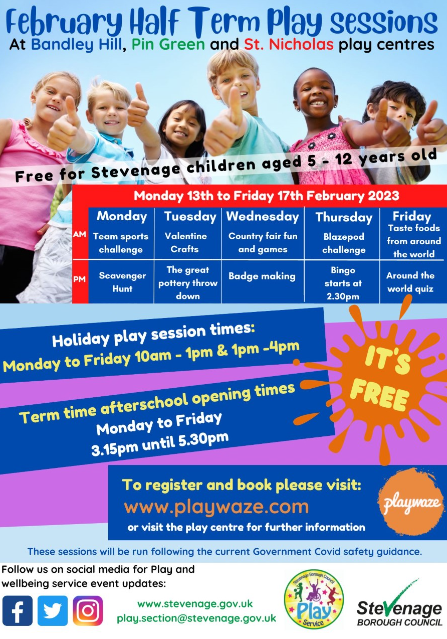 Greenside School and Dean Beadle - Autistic Identity