Issue 18 - 25th January 2023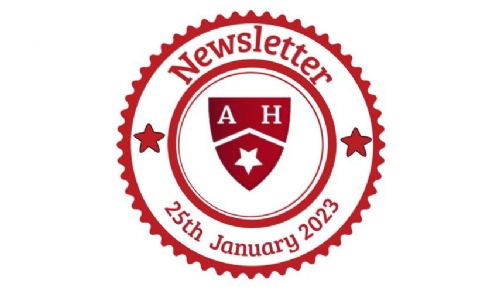 Dear Parents/Carers,

Strike Information
You will have seen in the news that some teachers may be taking strike action on Wednesday 1st February, Wednesday 1st March, Wednesday 15th March and Thursday 16th March. As I previously advised, at the moment, we do not have any plans to close the school or any specific classes. The strike is about the level of funding provided by the government for schools and the terms and conditions. The argument is not with our school but we could be affected by the strike. Almond Hill is committed to doing everything possible to ensure school remains open on strike days.
However, we have no means of knowing for certain which staff are members of the NEU or whether they will decide to take strike action, right up to the morning of the strike days. If we are not able to guarantee the safety of the children on the day, we may need to close some classes that would not be adequately supervised and parents may need to make other arrangements for their children on that day. I know that making alternative arrangements for your children will be extremely difficult for some parents which is why I wanted to be completely transparent with you as early as possible. Further complicating the process, the government and unions are updating their advice and guidance daily and the school is compelled to work within the remits of the law regarding employee rights.
At the moment, we remain of the view that all classes will remain open and will advise parents as soon as possible if anything changes. This could be a possibility up until the day of the strikes.
Raise Resilience
We have had a fantastic response to our Raise Resilience online classes for parents and will send further details about how to join in due course. Mrs Burgess, (Pastoral lead), will be contacting further parents next week to discuss why we think your child would benefit from your participation. Initially, we had planned to fund 10 places but demand has outstripped supply which is a truly wonderful thing. We believe that the resilience programme we run in school (which is affiliated to this parenting course) is very effective and teaches skills which are invaluable to a happy journey through junior school in preparation for secondary education. For this reason, we are committed to spending some of the school budget on this. However, if you feel you are in a position to finance this course for yourselves you will have the opportunity to do so in our next communication.
Safeguarding and Online Safety
I have had more than one report already this term about children being unkind on social media. I know it can be difficult to say no to your children especially when it seems everyone else is allowing their children to communicate via social media and apps. However, most primary aged children are not mature enough to fully understand the implications of using social media and this is why they are not recommended for this age group. Not only do they not fully comprehend the hurt and distress they can cause, they also do not understand the risk at which they put themselves by communicating in this way. Once online always online- even if you have taken it down yourself, someone else can have screen shot/video recorded it and shared over and over. We advise parents to go to the police if they believe their child is a victim of cyberbullying as this is beyond the remit of the school.
It has come to my attention that some parents have been entering the school grounds via the vehicle gates at the drop off. If the Year 3 gate has been padlocked shut, this is because we are trying to avoid slips. Please use the gate nearest Walkern Road in this eventuality. May I politely request that parents never use the vehicle gate when on foot. This suggests to your children that it is safe and may encourage them to use it when you are not there, resulting in an accident.
Emma Fordham,
Headteacher

Diary Dates

Thursday 2nd February
Governor morning
Tuesday 7th February
Safer Internet Day
Wednesday 8th February
Uniform Sale 3.00-3.30pm
Monday 13th February –
Friday 17th February
Half term
Monday 20th February
FOAH Year 5 and 6 movie night
Tuesday 21st February
Almond Hill Book Sale (50p)

Monday 27th February
FOAH Year 3 and 4 movie night
Wednesday 8th March
Uniform Sale 3.00-3.30pm
Friday 10th March
FOAH Mother's Day Present Room
Monday 13th March –
Friday 17th March
Science Week
Tuesday 14th March
Individual photos

Tuesday 14th March
Parents' evening –
details to follow
Thursday 16th March
Parents' evening –
details to follow
Monday 20th March
Year 3 British Museum trip
Tuesday 28th February
Almond Hill Book Sale (50p)
Friday 31st March
Last day of term
School Dinners
Please log onto http://app.schoolgrid.co.uk to order lunches for your child. Lunch orders are no longer taken in the school. In line with HCL guidance, children without a pre-order are offered a jacket potato. Please note that only a small number of additional potatoes are cooked each day. Should the number of additional meals required exceed the quantity available, we may call you to request a lunch is provided from home
Next week, we will be on week 2.
Attendance
Year 3-96% Year 4-94%
Year 5-95% Year 6-91%
All students -94%
Class winners – 4L – 95.5%
It would be great to see an increase in attendance for year 6 next week. The government expectation for attendance is 96%+
Almond Hill Achievements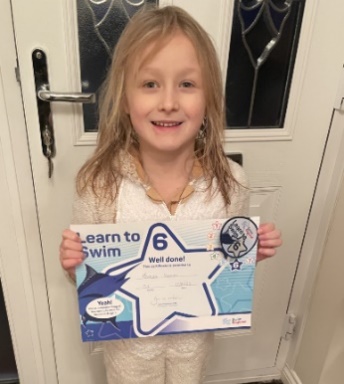 Fiorella was recently awarded her stage 6 badge in swimming. She has now moved to purple hats stage 7.
Donation Request
Do you have a bean bag at home that you no longer use? Mrs. Burgess would be extremely grateful of any donations if you do.
Safer Internet Day
We are getting involved in #SaferInternetDay on 7th February! Let's make this the biggest one yet! www.saferinternetday.org.uk @UK_SIC
House Points Running Total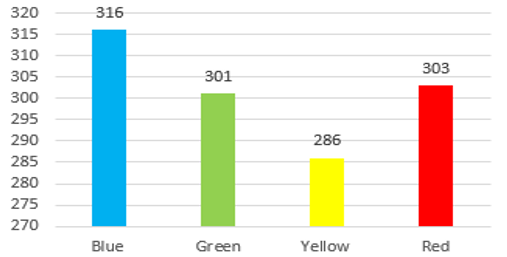 House Points Weekly Total

Parent Governor Vacancy
We have a great team of governors who work closely with staff to maintain high standards at our school and to shape future developments. We are currently looking to recruit new parent governors to bring new skills, interests and ideas to our team. You do not need any qualifications to be a governor, just an interest in education and the ability to give some of your time. If you think there is a possibility you would be interested, please contact the office to arrange a conversation with Mrs. Fordham to find out more about the role without making any commitments. I look forward to hearing from you.
Preloved Book Sales
Thanks to the money raised at our preloved book sales, I was delighted this weekend to buy more new books for our classrooms. I hope the children enjoy reading them and a huge thank you to everyone who donates books and contributes to the sales. Please donate any good quality books for the sales this term and look out for the dates on newsletter.
Year 4 Museum Assembly
Year 4 had a fantastic assembly last week. We were visited by Kate from the Stevenage Museum and she showed the children some Roman artefacts. The children were really engaged and learnt a lot!
"It was really interesting to see artefacts that came from Roman times!"
"We were very grateful to Kate for helping to teach us new things about the Romans."
"I was fascinated by everything they used!"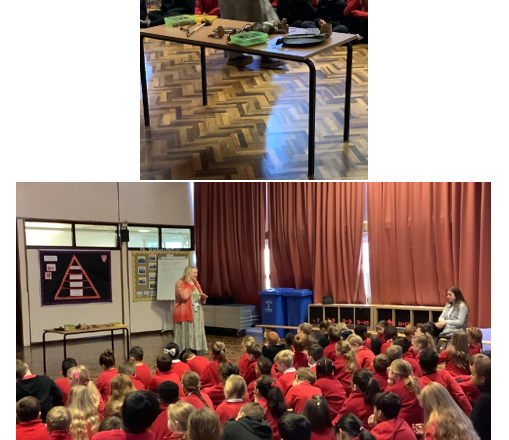 Clothes Bank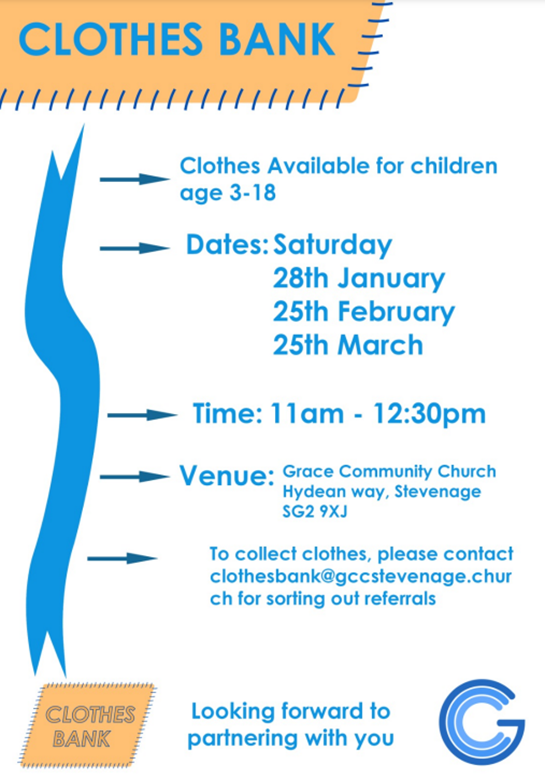 Public Health Nursing 5-19 Team Newsletter