Issue 20 - 8th February 2023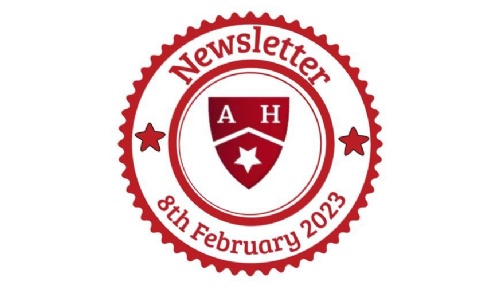 Dear Parents/Carers,
In January, our ECO Committee took part in a tree planting event organised by Stevenage Borough Council at Fairlands. I am incredibly proud to tell parents that Almond Hill (along with the other schools involved) were praised by the Council and were even included in The Comet newspaper. Well done!
There have been reports over the last couple of weeks of parents bringing dogs onto the school grounds. Please can I remind parents this is not allowed. 'No dogs on school grounds' policies are designed for the safety of children and those children with allergies. Miya, our school dog, comes into school only after extensive risk assessments and the relevant insurance in place.

I understand that Pokémon and the trading of cards is a popular activity amongst our children, particularly in year 4 and 5. However, there are also an increasing number of complaints where children feel they have been 'scammed' out of their cards. I do not want to ban the cards completely but school are unable to take any responsibility for the cards if they are lost, damaged or traded. Last week, this took up a considerable amount of teacher's time. I will be discussing this in more detail with teachers at the end of the week in our regular staff meeting and will update parents accordingly.
Miss Simmons hosted the first parent forum recently. A big thank you to all the parents who attended. Miss Simmons told me how valuable the meeting was. We are working together to review some of the suggestions and will feed back to parents of actions over the coming weeks, including how we move forward with our newsletter.
In conversation with parents, it was highlighted that some parents in Year 4 were still disappointed that, due to circumstances out of our control, their trip was cancelled last year and there is concern that they have missed the opportunity to go on a trip. We aim for each year group to have at least one trip per year and Year 6 had their residential trip at the start of the Autumn term and Year 3 have their trip to the British Museum planned for next month. I would like to assure parents that we are working on trips for both Years 4 and 5 but are waiting for external companies to get back to us to confirm dates. The Year 4 teachers are working on arranging a trip to The Woodhall Estate for an outdoor learning trip as they have done in previous years, and Year 5 are looking at a trip that is new to us at Almond Hill called Hazard Alley (think Crucial Crew). Once we have had the dates confirmed (which are in the summer term) we will be in touch with parents with the details.
Tomorrow night, 8 children will attend the writing project awards at The Broadway Theatre. I would like to wish the children luck and congratulate them on their wonderful pieces of writing, some of which we will share with you after the awards evening. All children across the school work extremely hard on the writing projects each year and Mrs Cleaves and myself are always immensely proud of the work produced.
In our assembly last week, we discussed the below quote and what it means to the children. We created definitions of the more challenging vocabulary to make sure we had a shared understanding of what the quote meant. Then the children made suggestions about what this might mean for a child at Almond Hill. I was particularly impressed to hear that children in the lower school understand the importance of regular practice and someone in year 6 talked about developing self-discipline which is an excellent trait for secondary school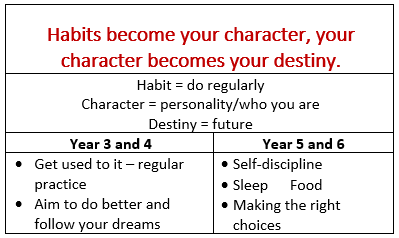 Emma Fordham,
Headteacher

Diary Dates
Monday 13th February –
Friday 17th February
Half term
Monday 20th February
FOAH Year 5 and 6 movie night
Tuesday 21st February
Almond Hill Book Sale (50p)
Monday 27th February
FOAH Year 3 and 4 movie night Wednesday 8th March
Uniform Sale 3.00-3.30pm
Friday 10th March
FOAH Mother's Day Present Room
Monday 13th March –
Friday 17th March
Science Week
Tuesday 14th March
Individual photos
Tuesday 14th March
Parents' evening –
details to follow
Thursday 16th March
Parents' evening –
details to follow
(subject to change due to industrial action)
Monday 20th March
Year 3 British Museum trip
Tuesday 28th March
Almond Hill Book Sale (50p)
Friday 31st March
Last day of term
School Dinners
Please log onto http://app.schoolgrid.co.uk to order lunches for your child. Lunch orders are no longer taken in the school. In line with HCL guidance, children without a pre-order are offered a jacket potato. Please note that only a small number of additional potatoes are cooked each day. Should the number of additional meals required exceed the quantity available, we may call you to request a lunch is provided from home.
After half term, we will be on week 1.
Attendance
Year 3 – 95% Year 4 – 91%
Year 5 – 95% Year 6 – 88%
All students – 91.86%
Class winners – 3B – 98%
The government expectation for attendance is 96%+
I would like to commend year 3 and 5 for their good attendance which nearly meets the expectation. I understand there are many bugs at this time of year but remain concerned about lost learning.
Seesaw to Date
6,346
Posts added
3,192
Comments made on student work
1,447
Likes of student work
10, 376
Visits by family members
Thank you for being so engaged with Seesaw!
Seesaw is now available as one mobile app for iOS or Android devices for teachers, students, and family. There are no longer two separate Seesaw Class and Seesaw Family apps. This single app allows teachers, students, and families to switch easily between active users.

Almond Hill Achievements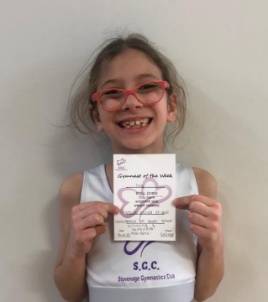 After lots of hard work, Ivy was awarded gymnast of the week for her bravery doing a handstand on the beam! Well done, Ivy!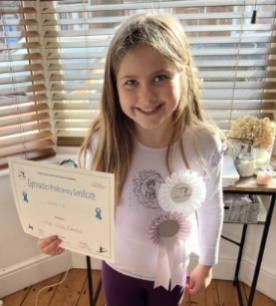 Ava-Rose in year 3 received her level 8 certificate in gymnastics this week! Congratulations, Ava-Rose!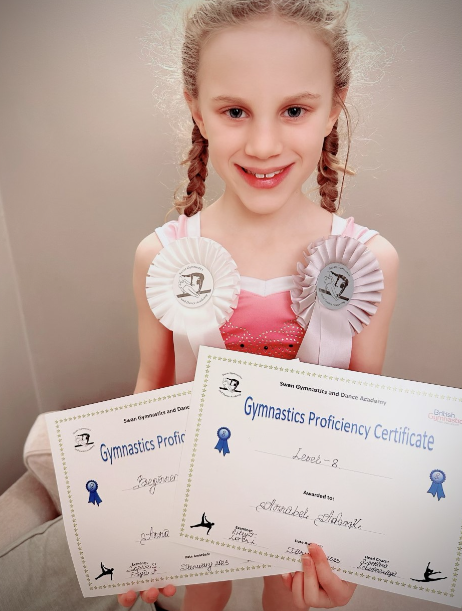 Annabel in year 3 successfully passed her Level 8 Gymnastics last weekend too. This has increased her determination to spend as much time as possible upside down cartwheeling and hand standing!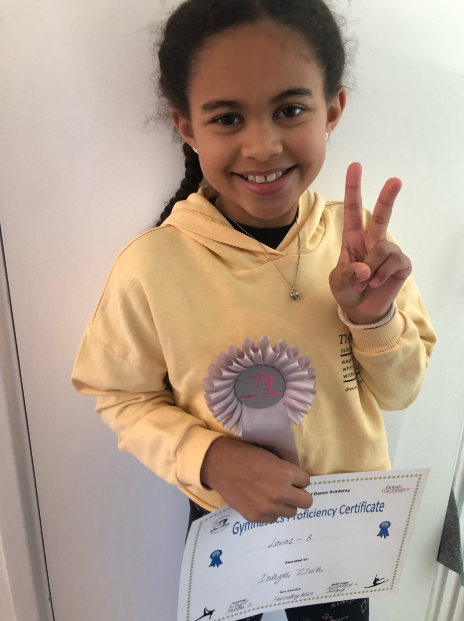 Inayah in year 3 has also achieved the next level at gymnastics and is now a level 8 gymnast! Fantastic work, Inayah!
Well done to all our gymnasts!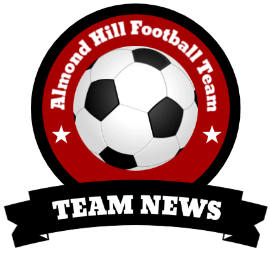 Written by the Football Team
Almond Hill vs Ashtree
Last Friday, we were host to a Year 6 boys match against Ashtree School. The sun was out and the local derby was all set to be a feisty game. We kicked off and made a strong start and within 7 minutes, Dylan scored to give us our first goal. 1-0. Super sub Ralphie came on a few minutes after and swiftly added himself to the scoresheet. 2-0. The game continued in Almond Hill's favour throughout the first half with more goals from Louis, Albie and two more from Dylan. Half time 6-0. The half time team talk from Nicky was about giving it much of the same in the second half which the boys certainly did, despite an unfortunate missed penalty. Xavi and Hadley both putting in a decent shift across the pitch the opponents were left high and dry. Ashtree fought a brave fight and kept battling regardless of the score line. They had some good shots which were saved by our keeper Archie in his debut for the team. The second half saw Almond Hill's tally increase by 4 more goals. Albie, Louis and Dylan all finding the back of the net again. The final goal came when Ralphie was awarded a penalty due to a handball in the area which was slotted home by William T. All in all, a fantastic victory for the Almond Hill boys – A huge well done to all and a big thank you to Nicky as ever.
Almond Hill vs Peartree
On Monday, the school football team won a whopping 5-1 against Peartree School. The opener came just shy of 15 minutes as Dylan played a pass through to Xavi, who pinged it into the top corner for 1-0. Soon after, Louis and Dylan combined for Louis's first and second goal and a third assist. The halftime whistle is blown at 3-0. In the second half, Peartree attempted to fight back and scored a nice half volley, making a 3-1 score line. A goalkeeping mistake granted Louis his third goal after the ball was played to him by Albie. With around 10 minutes left to play, the crowd who stayed to support were still chanting, as Lewis scored his fourth of the day and Dylan got his fourth assist. It was a great team effort, with some excellent defending on display and a debut appearance from Adam.
In Other News...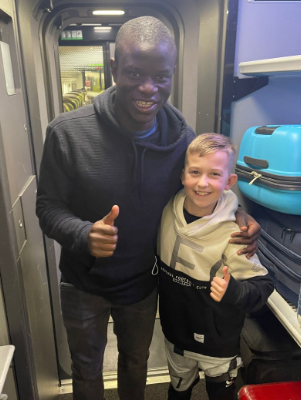 Ralphie in year 6 was absolutely overjoyed to meet one of his football idols, N'Golo Kanté on the Eurostar on the way to watch PSG in Paris!
Film Night
Please be advised that Lyle, Lyle Crocodile is a PG rated film. If your child does not have consent to watch PG films in school, your child will not be able to attend.
Due to half term, payments for the year 5 and 6 film night will close on Thursday 9th February.
Payments for the year 3 and 4 film night will close on Wednesday 22nd February.
We will not accept payments on the day or after the payment system has closed. This is essential so we can have an accurate list of children attending to ensure dietary and medical needs are met as well as making sure we have enough staff present to chaperone.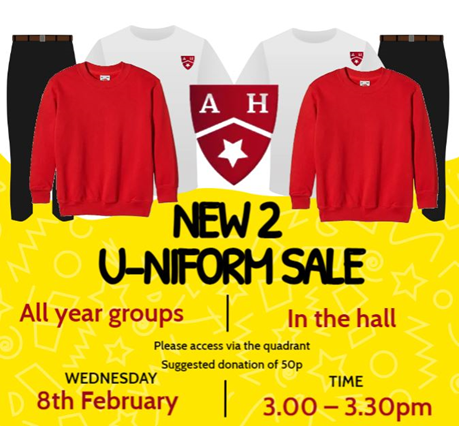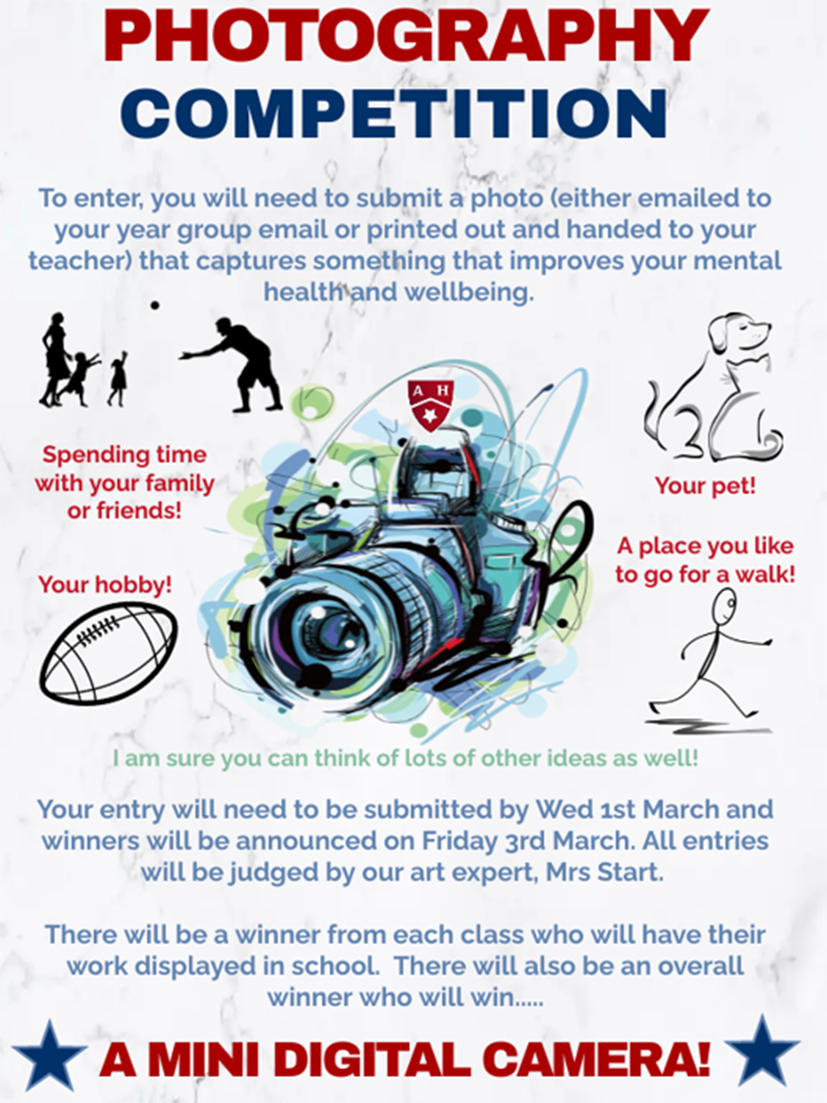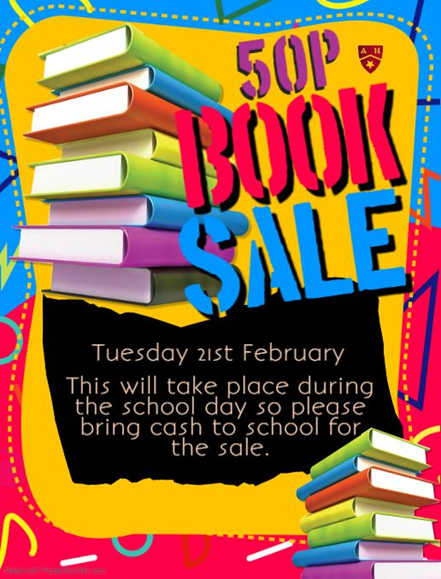 Thank you from Foodshed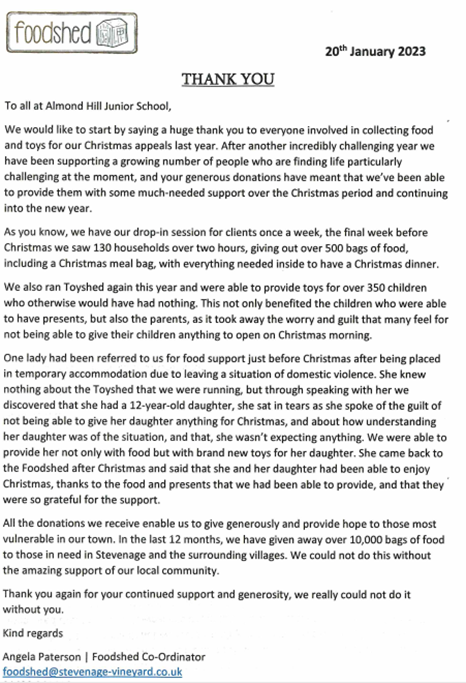 Courses Available to Parents/Carers/Families