Issue 21 - 22nd February 2023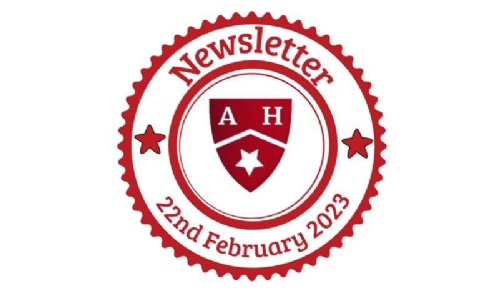 Dear Parents/Carers,
Welcome back to the second half of the spring term! I hope you all were able to enjoy some time with your families (and the sun!) over the half term break. Our writing project this year was another huge success. Well done to all the children who proudly represented Almond Hill at the awards ceremony at the Broadway Theatre in Letchworth at the end of last half term. Aahana in year 5 won runner up for best writer and Abbie in year 6 won best writer. This is a phenomenal achievement as 18 schools took part in the project this year. Congratulations to everyone for the amazing effort they put into their writing and their wonderful art projects.

This half term, we can look forward to events planned by the FOAH including the film nights and Mother's Day present room. During the second week of March, we will have a focus on science as part of British Science Week. Year 3 will enjoy their first school trip to the British Museum at the end of the month and SATs prep has fully begun for Year 6 as they work towards their tests in May.
You may notice our newsletter looks a little different to what you are used to. At the recent parent forum, the format of our newsletter was discussed and we have made some changes in line with the feedback. In a few weeks, we will ask parents for their views (with a short survey) so we can continue to improve our communication.
Have a good week!
Emma Fordham
Headteacher

Key Messages
Industrial Action March 2023- Information for all parents.
The next strike days are planned for Wednesday 1st March, Wednesday 15th March and Thursday 16th March. We will update parents on Friday with our plans for the 1st March. I would like to thank parents for their patience during the preparations for the first strike and will endeavour to keep parents as up to date as possible.
Parents' Evening Date Change
Due to the planned strike action on 15th/16th March, we have decided to move our second parents' evening date to the following week to limit disruption. PTIs will now be held on the following dates:
Tuesday 14th March
3.30-5.00pm in school and 6.00-7.30pm virtual
Thursday 23rd March
3.30-5.30pm – in school
World Book Day – Thursday 2nd March
I would like to reassure parents we are not dressing up on World Book Day. Instead, school will be having two reading events across the day to promote every child seeing themselves as a reader. One in their phase of the school (upper or lower key stage 2) and the other in their class. Keep an eye out on Seesaw for an update on or after that date.
Writing Afternoon for Parents - Thursday 9th March
Advance notice - there will be an opportunity for parents to come into school again on the afternoon of Thursday 9th March. This time there will be a focus on helping your child develop their writing skills. There will be a short presentation from Mrs Cleaves at 1.30 in the hall, who is the subject leader for writing followed by an opportunity to visit your child's class to see them being taught writing between 2.00 and 2.45. This finishes in time for parents to be able to get to Letchmore for the end of the school day. I am aware that parents may be torn if they have more than one child at the school as to which classroom to visit, unfortunately, it is not logistically possible to move from one classroom to another so you will have to make a decision which class you would like to visit this time. Additionally, because there will be a short presentation in the hall, there will a limit to the number of people we can accommodate so we will be asking families to indicate whether they will be attending the afternoon and how many people will be coming and to which class. This information is important to allow us to plan effectively. The response to the reading afternoon was overwhelmingly high (in a good way) and we hope that the writing afternoon is equally as popular.
Writing Afternoon Form
Trading Cards - Thank you to Parents
I would like to thank parents that took the time to contact and support school regarding the decision to ban trading cards. There are reasons why allowing trading cards can be inclusive for some pupils which is why a ban was not initiated sooner however at some point, the disadvantages outweigh the advantages and this point had been reached. All decisions are made with the best interests of the pupils at heart.
Clubs
We know that it can be difficult to juggle clubs when you have siblings at school but I must remind parents that only the child that has been allocated to the club will be on our register. In some instances, we are aware that siblings are staying at school to wait until the club has finished to either be collected or walk home. Once a child has been dismissed from their class, school are unable to take responsibility for them – especially if we do not know they are there. Premier run our wrap around care which may be an option for parents should they need it.
School Improvement Plan - Parent Summary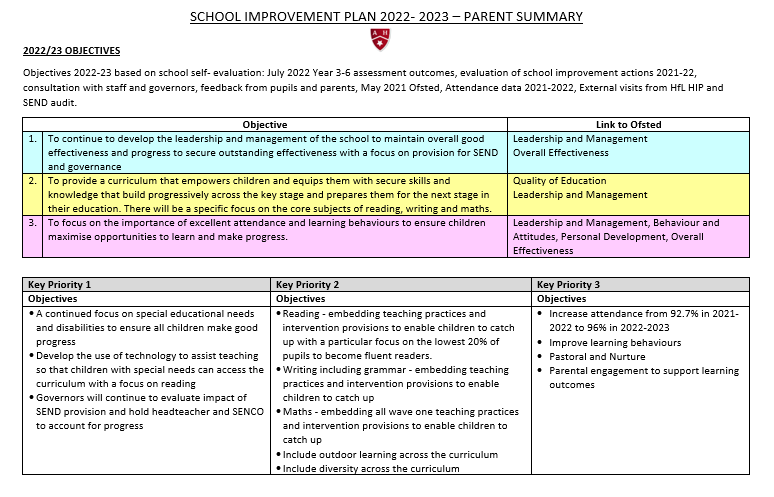 You Said We Did - Update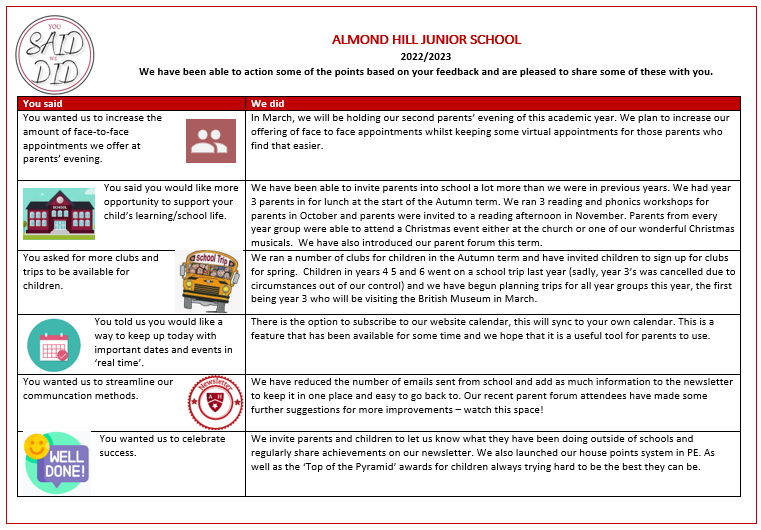 Attendance
Year 3 – 93.2%
Year 4 – 94.8%
Year 5 – 94.2%
Year 6 – 90.7%
All students – 93.2%
Class winners – 3A - 97.2%
The government expectation for attendance is 96%+
Diary dates
Click the months below to open our calendar.
Did you know, you can subscribe to our calendar to keep up to date with the events going on within the school?
Follow the link below, select 'subscribe' and follow the instructions for your device.
House Points

Click the button below to view our house points totals.
Almond Hill Achievements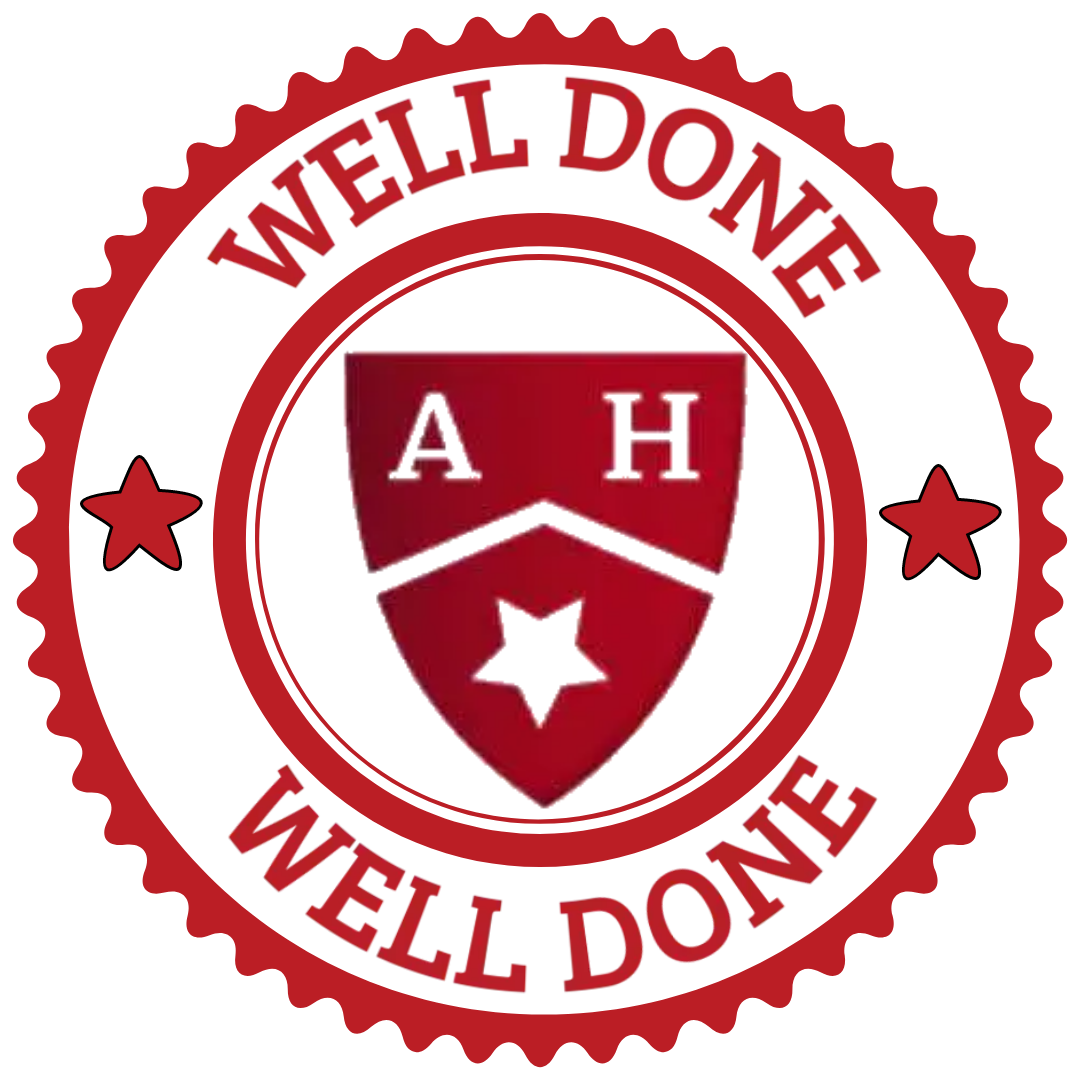 Click the button below to see all the wonderful things our children have achieved outside of school.
Event Details
RSPB Big School's Birdwatch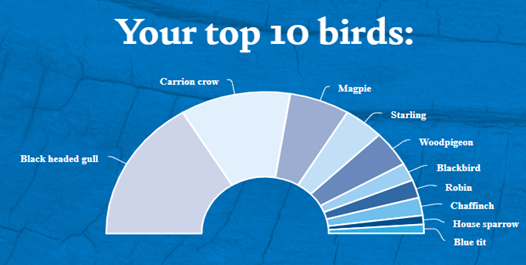 Some of our ECO Committee members took part in the RSPB Big School's Birdwatch. Our results were submitted and the black bearded gull was the bird most spotted in our grounds!
FOAH Movie Night - Year 3 and 4
Payments for the year 3 and 4 film night will close today.
We will not accept payments on the day or after the payment system has closed. This is essential so we can have an accurate list of children attending to ensure dietary and medical needs are met as well as making sure we have enough staff present to chaperone.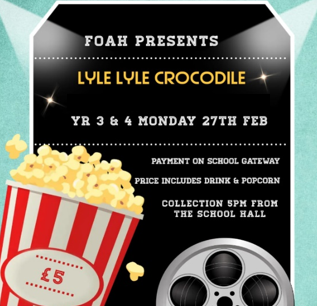 Photography Competition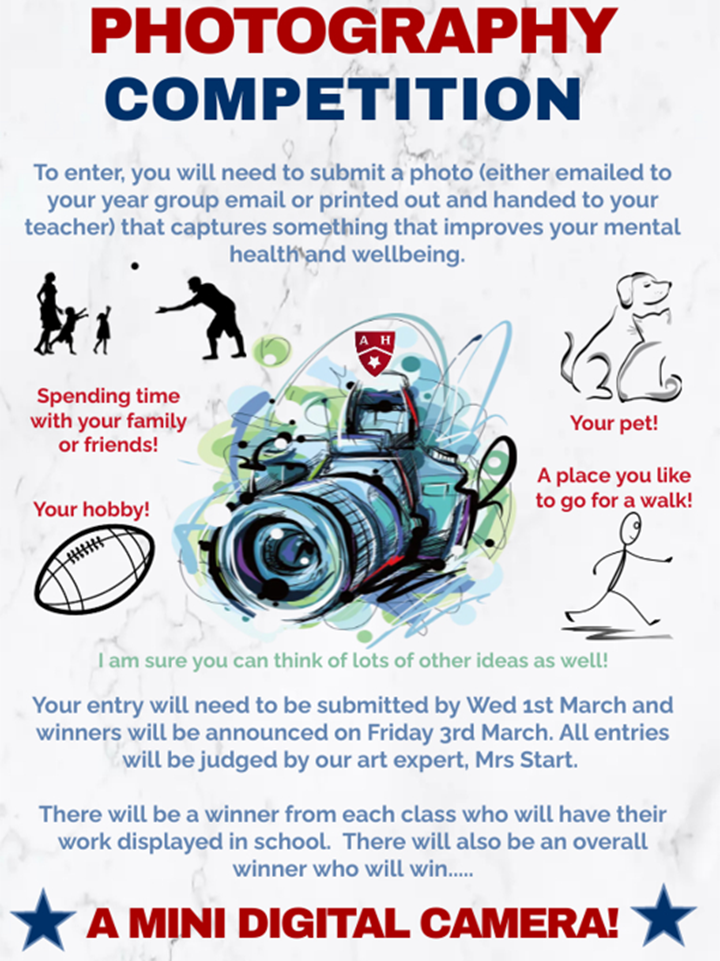 Letchmore Nursery and Reception Spaces