Issue 32 - 17th May 2023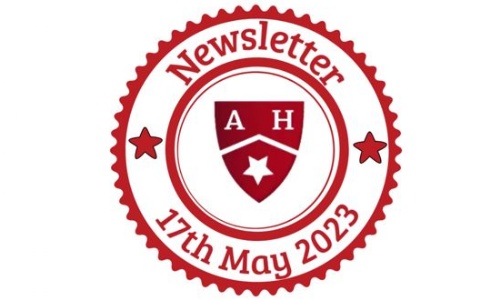 Dear Parents/Carers,
I am sure parents heard a huge sigh of relief from children in Year 6 on Friday with their SATs behind them! I have already spoken with children but wanted to tell parents how proud we are of all of our children with regards to how they behaved last week. The children respected each other, tried their best and stayed positive throughout the week. Parents may have seen in the media that this was not the case in all schools and I would like to commend the children and staff on their excellent preparation and strong resilience.
This week is walk to school week and children will be doing various activities in class but I would also encourage parents to lead by example and walk, scoot or ride to school where possible. We also have our first of 2 sports days on Thursday. Children can wear their PE kit for sports day. If they have a colour t-shirt for their house colour, they can wear this instead. There is no expectation to buy anything new. Children know their house teams and siblings are in the same houses. We are looking forward to welcoming families and are keeping our fingers firmly crossed for the weather!
Have a good week.
Emma Fordham

Key Messages
Exciting News About our Football Team...
A huge well done to the boys' football team who have WON the school league this season for division 1. This is a huge achievement and one that we are very proud of! A big thank you to Mrs. George our parent volunteer who coaches and leads our football team.

Sports Day
FOAH will be selling light refreshments and baseball caps. They will be hoping to use their newly acquired card reader however, we are not yet sure how well this will work in an outdoor environment so please bring cash as well. There will also be the opportunity to purchase pre-loved books and school uniform.
In response to parent feedback, all classes will be permitted to leave at 2.45pm on both Almond Hill sports afternoons. Children will be required to be signed out by an adult. If you would like to take your child early, please go to the classroom door to collect them. If your child is in year 6, please go to the front of Acorn House where staff will be able to help. I understand that parents may have children at Letchmore and children in both the upper and lower school and hope by facilitating early collection, this will make the afternoons more enjoyable and easier to manage for families. However, for those families that do not wish to collect their children early, the children will be supervised until 3.15pm as usual. All gates will be open at 2.45pm to allow parents easy exit.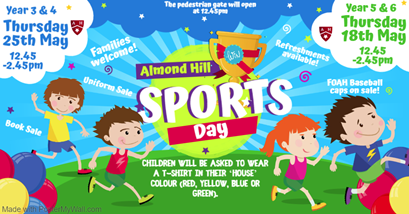 Prime Drink
We have seen that lots of children are bringing Prime drinks into school. I understand these are very popular amongst young people at the moment, but they should not be brought into school. Children should be bringing water only to school and in named water bottles.
Staffing Update
I am extremely pleased to tell parents that Miss Simmons has been appointed as permanent Deputy Head. Miss Simmons has been acting deputy since October so is not new to the role. I'm sure parents will join me in congratulating her.
Attendance
Year 3 – 96%
Year 4 – 94%
Year 5 – 94%
Year 6 – 96%
All students – 95%
Class winners – 3A - 99%
The government expectation for attendance is 96%+
Diary dates
Click the months below to open our calendar.
Did you know, you can subscribe to our calendar to keep up to date with the events going on within the school?
Follow the link below, select 'subscribe' and follow the instructions for your device.
House Points

Click the button below to view our house points totals.
Almond Hill Achievements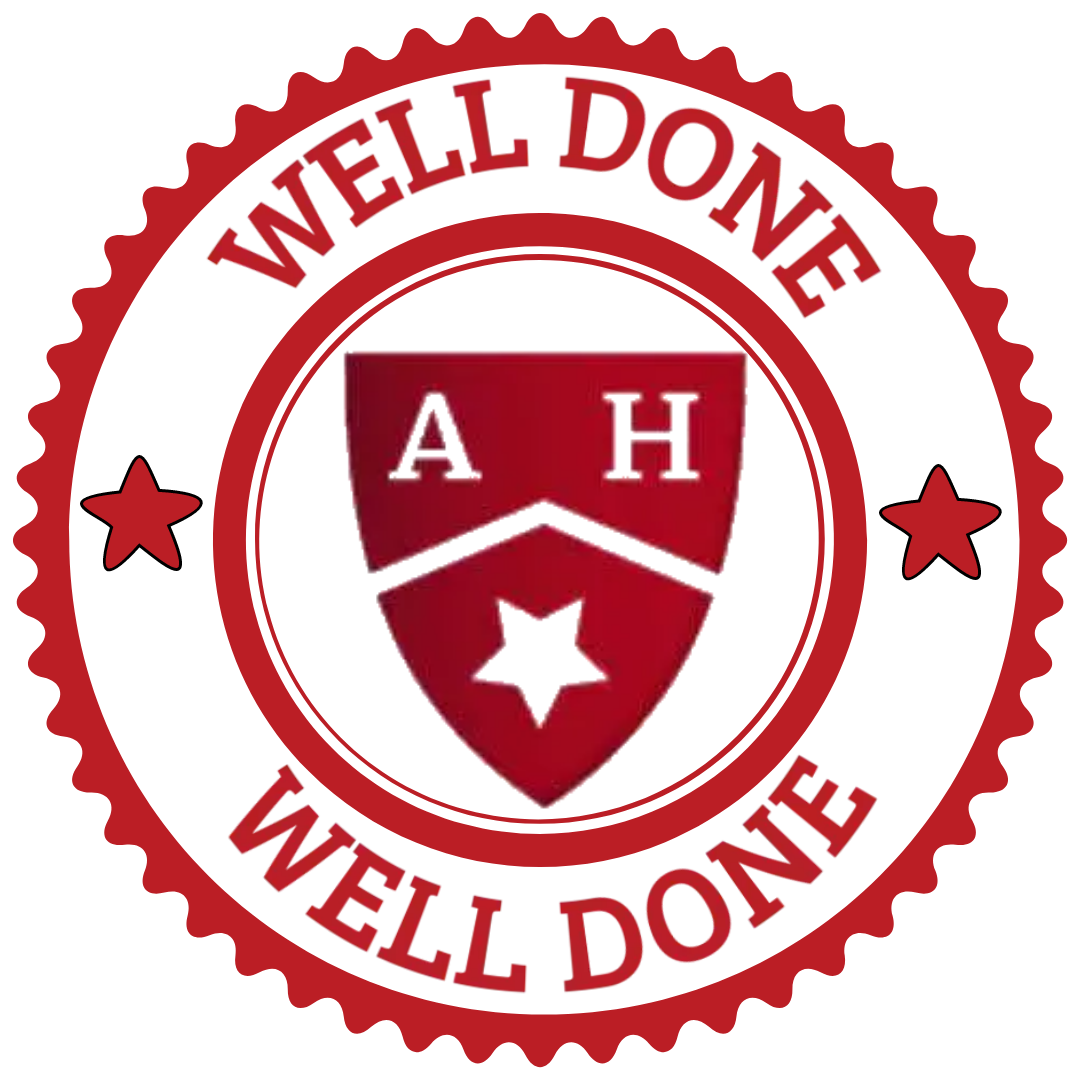 Click the button below to see all the wonderful things our children have achieved outside of school.
In Other News...
Paralympic Athlete Visit!
On 22nd May, Almond Hill will have a very special visitor- paralympic athlete Sean Rose! Sean is a celebrated skier and water skier and holds titles such as: World and European Water Ski Champion, Double Winter Paralympian (Alpine), World Cup Gold medalist (Alpine) and World Water Ski champion. Sean will be carrying out some circuit challenges with each class in year 5 and 6, give an inspirational talk about his life and sporting journey and have a Q&A session at the end. The children are encouraged to receive sponsorship for taking part in the circuit challenges and were sent home with a booklet of information last week. As a reminder- all sponsors must be made online as we will not be accepting cash. We as a school will keep some of the raised money to help us buy sporting equipment for our school. Thank you in advance for your support. If you have any questions, please ask your child's class teacher.