Issue 33 - 24th May 2023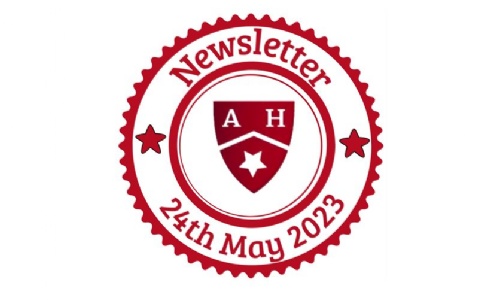 Dear Parents/Carers,
I am really proud of the strong links we have with our local schools. Last week, at our sports day, we had helpers from Thomas Alleynes Academy who were fantastic and represented their school brilliantly. Some of which I am pleased to say were former Almond Hill pupils. We also hosted Letchmore's sports day on Friday where children in year 6 helped and were ambassadors for our school. A big well done and thank you to all involved. It was fantastic to see the field filled with families on both days and I look forward to welcoming families of the lower school to our sports day tomorrow.
With so many families joining us recently, I wanted to remind parents of our Facebook page and invite you to follow us for updates. https://www.facebook.com/121almondhill/
Have a good week.
Emma Fordham

Key Messages
Year 3 and 4 Sports Day - Thursday 25th May
FOAH will be selling light refreshments and baseball caps. They will be using their newly acquired card reader which did work but can be intermittent so please bring cash as well. There will also be the opportunity to purchase pre-loved books and school uniform. These will be available at the end of sports day too so please take the time to look around and grab a bargain!
In response to parent feedback, all classes will be permitted to leave at 2.45pm on both Almond Hill sports afternoons. Children will be required to be signed out by an adult. If you would like to take your child early, please go to the classroom door to collect them. If your child is in year 6, please go to the front of Acorn House where staff will be able to help. I understand that parents may have children at Letchmore and children in both the upper and lower school and hope by facilitating early collection, this will make the afternoons more enjoyable and easier to manage for families. However, for those families that do not wish to collect their children early, the children will be supervised until 3.15pm as usual. Please do not collect children who are not your own without prior arrangement with the class teacher. Children who walk home independently will not be allowed to leave until 3.15pm.
All gates will be open at 2.45pm to allow parents easy exit.
Parents are Invited to our Summer Sing-a-Long
I am pleased to tell parents that after half term, we will be offering another opportunity for parents to find out about their children's experiences at school. Mrs. Cleaves our music co-ordinator has kindly offered to 'throw open the doors' for our weekly singing assemblies. Parents are invited straight after drop off on Friday mornings to spend around 30 minutes listening (and participating if they wish!) to our music assembly. There will be 30 places each week with lower and upper school alternating each week. We will start with lower school on Friday 9th June. Spaces will be given on a first come first served basis. Places can be booked on School Gateway but once full, it will automatically close. We will alert parents when spaces are available to book.
Lower school – Friday 9th June, Friday 23rd June and Friday 14th July
Upper school - Friday 16th June, Friday 7th July
Eating outside/Hayfever/Suncream
We have finally seen some sunshine and with that, children have started to eat packed lunches outside from Monday. If the weather does turn cold/wet then children will eat in their classrooms as usual. If your child suffers with hayfever, please ensure they have had their medication before school (if applicable). We are making lots of phone calls to parents to ask them to provide eye drops/Piriton during the school day so please try to do this at home in the morning. Children are not allowed to bring suncream to school so please make sure this is applied before school.
Sickness
In line with our sickness policy, please don't send children into school that have been sick. If your child has had sickness or diarrhoea, they should remain off school until 48 hours have passed from when the symptoms stopped
Rag Bag Collections
We are not collection donations for the Rag Bag anymore. Thank you to everyone who donated in the past.
We will continue to do Bags2School in the autumn term.
A message for parents who use the nurture breakfast club
Please be aware that the nurture breakfast club (staffed by Mrs Hukin and held in the computing room) will be closed on Friday. This does not affect the Premier breakfast club
Staffing Update
Mrs Paszek will be having some time off after half term for medical reasons. We look forward to welcoming her back in September.
Attendance
Year 3 – 94%
Year 4 – 95%
Year 5 – 94%
Year 6 – 94%
All students – 95%
Class winners – 3B - 98%
The government expectation for attendance is 96%+
Diary dates
Click the months below to open our calendar.
Did you know, you can subscribe to our calendar to keep up to date with the events going on within the school?
Follow the link below, select 'subscribe' and follow the instructions for your device.
House Points

Click the button below to view our house points totals.
Almond Hill Achievements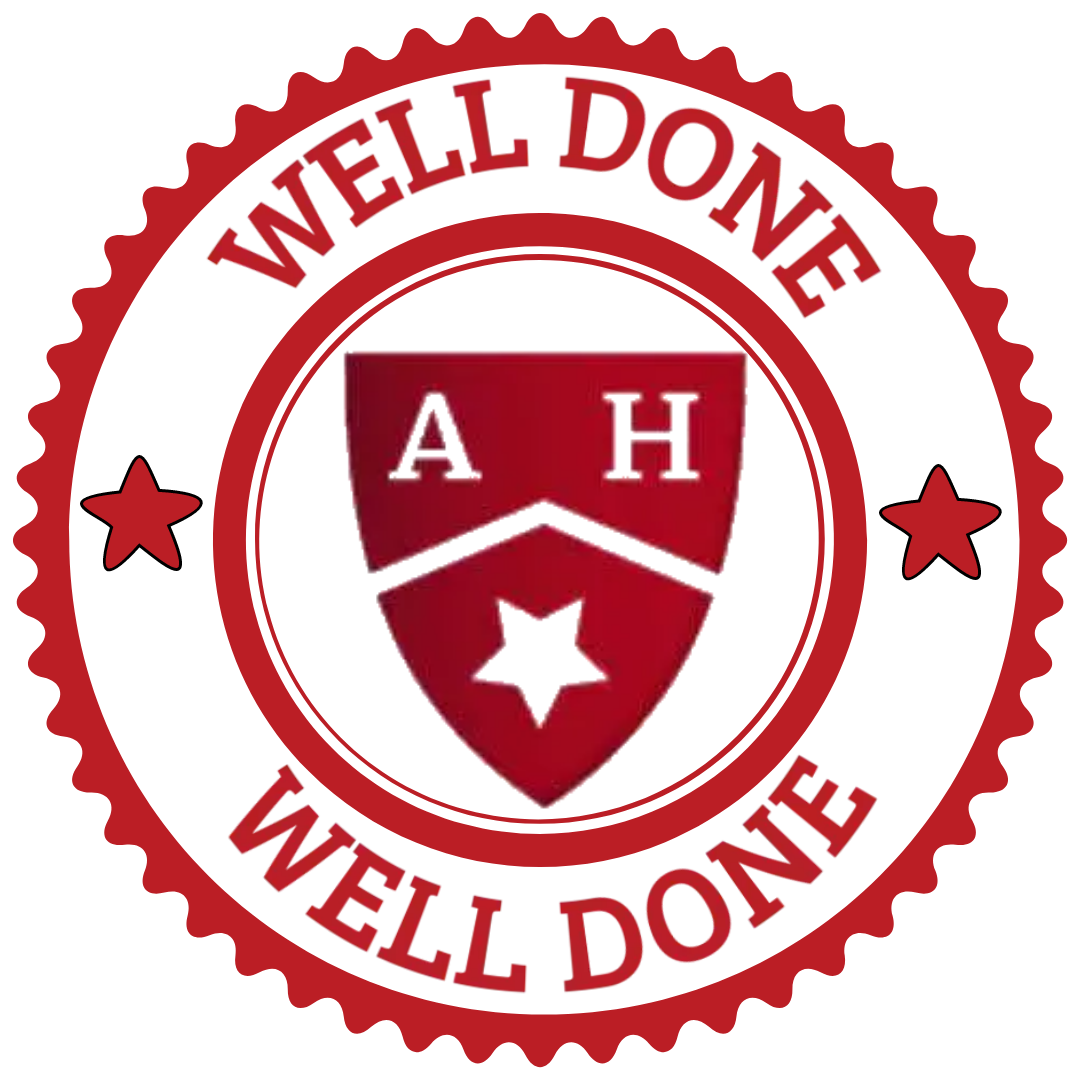 Click the button below to see all the wonderful things our children have achieved outside of school.
In Other News...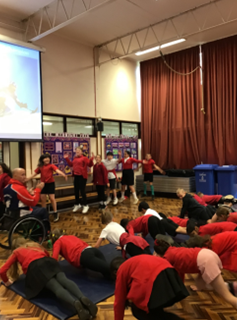 Paralympic athlete visit
On Monday, Almond Hill had the incredible Sean Rose visit year 5 and 6 for the morning. The children challenged themselves to take part in some exercise challenges and listened to a very inspirational and motivational assembly from Sean. He had some very important messages for the children about not giving up, persevering through difficult times and dreaming big. Here are what the children had to say:
'I couldn't believe the amazing things he's done. He's so brave!'
'I definitely want to do some of the cool things he's done when I'm older!'
'I liked how much he just kept on going and he didn't stop.'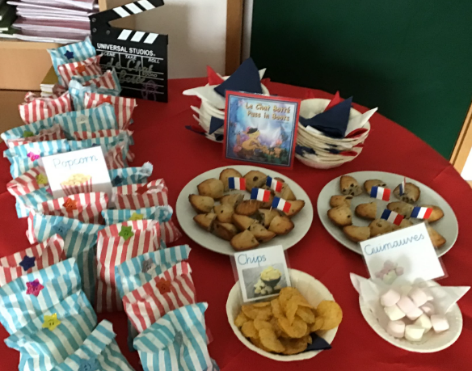 French Themed Afternoon
This week in year 6, they have been given the opportunity to learn the original fairytale of 'Puss in Boots' in French. Our French themed afternoons consisted of some reading, writing, listening and speaking, making sure we included vocabulary learnt in years 5 and 6.
Brilliant attitudes to learning and the variety of snacks helped!
Bravo l'année 6!
Netball Tournament
Our year 4 girls did Almond Hill proud during their netball tournament at Giles school on Friday. They showed true sportsmanship and weren't phased by their opponent's size or ability, with some being in years 5 or 6!
They played amazingly well, worked as a team and gave it their all. They were praised by staff members for their determination, with Lois (40) getting special recognition as player of the day! Well done girls, you were fab!