Safer Internet Day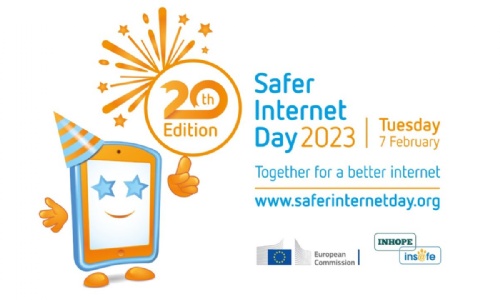 On Tuesday 7th February, we joined schools and youth organisations across the UK in celebrating Safer Internet Day 2023. Safer Internet Day is a global campaign to promote the safe and responsible use of technology, which calls on children and young people, parents, carers, teachers, social workers, law enforcement, companies, policymakers and more, to help to create a better internet.
Using the internet safely and positively is a key message that we promote in school and celebrating Safer Internet Day is a great opportunity for us to re-emphasise the online safety messages we deliver throughout the year. We would be delighted if you could join us in celebrating the day by continuing the conversation at home. To help you with this, the UK Safer Internet Centre have created some free activities and information for parents and carers which are available at: https://saferinternet.org.uk/safer-internet-day/safer-internet-day-2023/parents-and-carers
Whether you have 5 minutes to start a conversation or hours to spare, there are top tips, quizzes and films which you can use at home with your child. This is particularly pertinent as in the last few weeks, I have had several parents contact me about unkind and inappropriate contact via social media and technological devices. As a school, it is our responsibility to educate the children about safe and responsible use of technology but ultimately, we do not have the power to enforce this at home. I cannot stress strongly enough how important it is that parents remain in control of the technology their children are using. Apart from the fact that misuse can seriously affect the wellbeing of your children both inside and outside of school, an increasing amount of teaching time is being spent dealing with issues that start outside of school and end up affecting the children's ability to learn in school.