Behaviour and Pastoral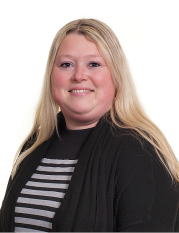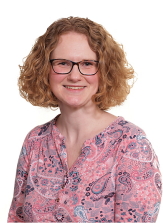 School Rules
We have very few rules and those we do have are concerned chiefly with safety, the happiness of the child and preparing for life in society.
We expect children to follow our Code of Conduct:
Always treat others in a way you would wish to be treated yourself.
Talk to each other, teachers and other adults in a respectful, polite and friendly way.
Make sure you always show good manners around the school and in the playground.
Do not fight. If someone provokes you, move away from them, or if you find it hard to control yourself, find an adult to help you.
Always ask first before borrowing anything.
Move around the school in a quiet and sensible manner, making sure you do not disturb others who are working.
Treat school equipment with respect and care as you would treat your own.
Wear your school uniform smartly and take pride in your appearance.
Take pride in all you do at school.
Use every opportunity to act as an ambassador for the school within school itself and in our local community.
For our policies relating to behaviour please click the link below to be taken to our polices page.
Almond Hill – 'The STEPS approach'.
Hertfordshire Steps is the local authority's preferred approach to supporting positive behaviour management in schools and settings. The Steps approach forms part of the authority's behaviour strategy. It has been agreed through the SEND Executive and forms part of Hertfordshire's Local Offer.
What is Hertfordshire Steps?
Hertfordshire Steps is a therapeutic approach to positive behaviour management and is already well established in our school. The Steps approach is based on the following principles:
Shared focus on inclusion of all children and young people within their educational settings
A shared set of values and beliefs
Open and shared communication
A shared commitment to diversion and de-escalation
Shared risk management
Shared reparation, reflection and restoration
Staff at the school receive regular training updates from Hertfordshire County Council and our staff fully believe in the benefits a Steps approach brings to the wellbeing of our children and staff alike. We have even offered coaching to our parents to encourage the principles to be used at home. You will find a power point from our last training session at the bottom of this page. Please look out for more opportunities to join us for future workshops.
You can find more information about Hertfordshire Steps and the Behaviour Strategy for Hertfordshire by clicking here.  
With STEPS there is a focus on equity and not equality and we very much believe in giving children what they 'need' to learn. This is often linked to them feeling 'pro social and happy' and sometimes additional work is required to achieve this.
The wall on our school grounds was painted during Summer 2020
Interventions


Just as children may be given extra support for their English or maths, we may need to support their behaviour and social interaction and emotional wellbeing.
Bright Stars – 6 week self-esteem nurture programme where we explore feelings, worries and friendships, and provide children with strategies to better recognise and manage their emotions.
Brick Club - 8-12 week programme using Lego to help children work on their communication, how to encourage and engage with others and team work skills. Children are given a different 'job' each week which is attached to very specific roles. This allows the children to develop an understanding that everyone works differently.
My time - 6-12 week pro-social programme where play is led by children in order to boost their self esteem and communication skills. This is particularly good for kinaesthetic (tactile) learners as play can often be quite sensory including objects such as Playdoh and slime.
Protective Behaviours - is a safety awareness programme which focuses on resilience and helping children recognise any situation where they feel worried or unsafe. It explores practical ways to stay safe emotionally and physically.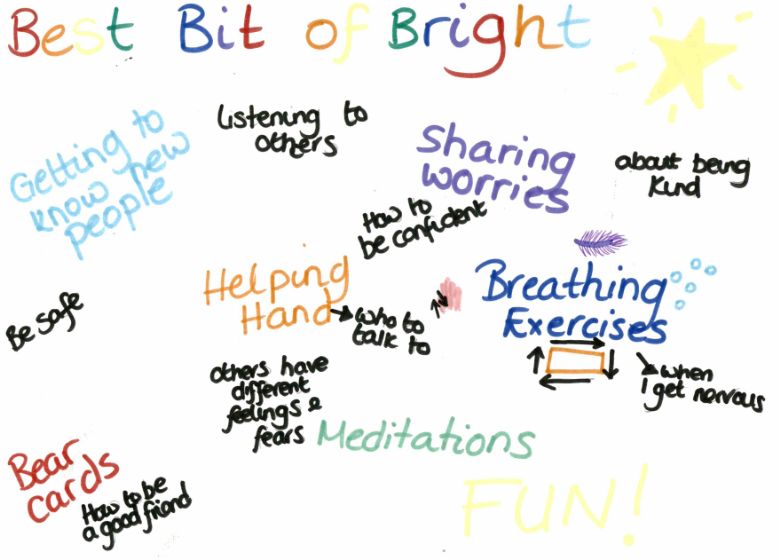 Other
Friendship Mentors - We have a team of 30 plus year 5 and 6's that undergo training and volunteer their lunchtimes to help younger children within the school who are having friendship issues or struggle to make/maintain friendships. As part of this we have a buddy bench where children can sit if they need some extra help finding someone to play with.
Friendship Room - Is located on the Year 6 playground and open every lunchtime for children to drop in and have a chat or resolve friendship issues. Activities are available for children to play, draw and build inter year group networks.
School dog - The sessions are used to boost confidence and happiness and research shows this is widely linked to greater enjoyment in the school environment and this can have a positive impact on improved attendance and social interactions.
Meet Miya - Our school dog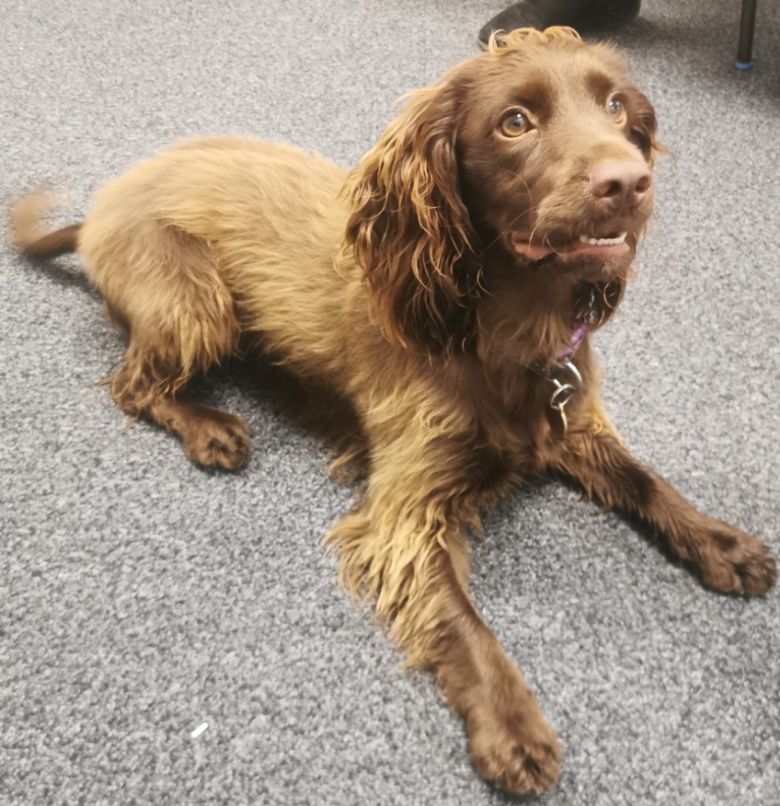 Hello,
My name is Miya, and I visit Almond Hill School every week to meet and play with children. The children think I am the best dog in the world! My favourite things are running outside, finding the ball and eating sausages! I have learnt to catch, roll over and spin.
Miya has been working with children in the school this term and she is having a really positive impact on those who meet her. The children are learning about respecting life and animals and this encourages respect towards teachers, their peers and parents. Miya has a beneficial effect on the wellbeing of the children and for those who work closely with her it fosters a sense of responsibility.
We do ask for parental consent before children work with Miya, and you will find a copy of the letter we send to parents at the bottom of this page. Please click here for some questions and answers relating to Miya.
Breakfast Club - The school organises a breakfast club to help children to be 'learning ready'. Children may be invited to come for a short period of time to support them coming into school in the morning. The club provides breakfast and a bit of time with our support staff to get children ready for the morning.
Outreach Support - For a few children who may need some additional support the school make a referral for some specialist advice. This will always be in consultation with parents.