Ofsted Reports and School Performance
Ofsted
We are pleased to publish the finding of our most recent OFSTED report. Please click here to view it.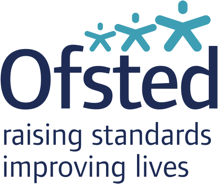 Parent View
Parent View gives you the chance to tell Ofsted what you think about our school, how happy your child is at our school as well as your opinion on how the school manages bullying or challenging behaviour.
The questionnaire can be completed at any time - you don't have to wait until the school is being inspected.

Please click here and then click 'Give your views' to register and complete the short survey.
School Performance Tables
Please click here for the current school performance table
Key stage 2 Results
Please click here for the Key stage 2 results for 2018/19
The government will not publish KS2 school level data for the 2021 to 2022 academic year. The last available public data is from the 2018 to 2019 academic year. It is important to note that the data from that year may no longer reflect current performance.
School's Financial Benchmarking
Follow the link to be taken to the website dedicated to our school's financial benchmarking: www.schools-financial-benchmarking.service.gov.uk