Ofsted Reports and School Performance
Ofsted
We are pleased to publish the finding of our most recent OFSTED report. Please click here to view it.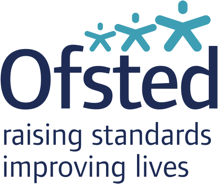 Parent View
Please click here and then click 'Give your views' to register and complete the short survey.
School Performance Tables
Please click here for the current school performance table
Key stage 2 Results
Please click here for the Key stage 2 results for 2018/19
As part of steps taken to fight the spread of coronavirus (COVID-19), the government announced that all exams due to take place in schools and colleges in England in summer 2020 were cancelled and that it will not publish any school or college level educational performance data based on tests, assessments or exams for 2020.
The government will not publish KS2 school level data for the 2021 to 2022 academic year. They have archived data from the 2018 to 2019 academic year because they recognise that the data from that year may no longer reflect current performance.
School's Financial Benchmarking
Follow the link to be taken to the website dedicated to our school's financial benchmarking: www.schools-financial-benchmarking.service.gov.uk