Seesaw - Parent Engagement App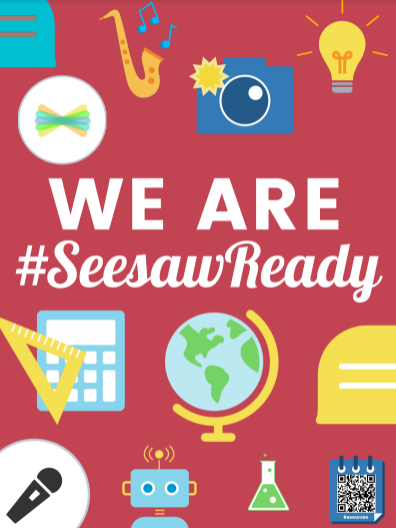 Full Term Update
We are reaching the end of our first full term with Seesaw. We are incredibly pleased with how the launch has gone and thank families at home for engaging with the app. We have had more than 1500 posts added with 881 comments and 63 'likes' of student work. Family members have visited more than 2,500 times which is fantastic!
Half Term Update
We began introducing Seesaw in our classrooms last half term and the children are really enjoying getting used to the app and sharing their work with you at home. We have more than 90% of children/families signed up to the app which is fantastic! So far, since having Seesaw, we have had over 900 posts added with more than 500 comments and family members have visited more than 1,000 times! This is across a matter of months! I look forward to seeing how we progress with Seesaw and hope you enjoy using the app as much as we do! Some classes have not made as much progress as others but please do not worry if your child's journal hasn't had as much added, the teachers are learning as they go and want to make sure they use the app in the best way possible.
Autumn 1
Stay Connected with the Classroom with Seesaw
Dear Parents/Carers,

Stay Connected with the Classroom with Seesaw
Following our successful trial of the Seesaw app in some classes across the school, I am pleased that we are now able to roll this out to the rest of the school ready for the new school year. The app will allow parents to engage more fully with what children are learning in school. Your child will post to Seesaw to share their learning with you, and you will be able to comment on these posts. Seesaw is a great way to confidently discuss and celebrate your child's learning with them at home. Teachers will also be able to send you messages and reminders to keep you updated with what is happening in school. Seesaw is private so you will only see posts created by your child or their teacher.
The trial has been overwhelmingly positive and our recent parent feedback also shows that parents want to see more of what their child is doing in school and Seesaw does just that. Whilst we have not been able to invite parents into the school, Seesaw gives a real insight in to the classroom.

Next steps

It is a requirement of Seesaw's terms and conditions that we gain parental permission to use their platform and we would like to do that now. To help us get ready for September, please complete the consent form on our website. Until we receive consent for your child, we will not be able to upload their work to share with you, therefore it is imperative that you do sign up if you want to be involved in this wonderful opportunity. www.almondhill.herts.sch.uk/seesaw
Once the system has been set up and we have had your consent form, we will add you to Seesaw and you will receive an invite to connect you to your child and you will be asked to create an account.
You can download the app using your app store - please note, there are separate apps for children, teachers, and parents, you will use Seesaw Family. Once set up, ensure notifications are enabled and look out for messages and updates about your child's learning.
For more information about Seesaw, you can visit this website: https://web.seesaw.me/parents
I believe Seesaw will be a fantastic tool to include you more closely in your child's learning journey. The app has many functions that we will be able to utilise further in the future.

Emma Fordham
Headteacher
Frequently Asked Questions
Do families have to pay for Seesaw?
Seesaw is free for families. Family members can access their child's active classes in the Seesaw app or website. Once the class is archived, family members can download a .zip archive of their child's work for free, which they can save to their computer so they can access their child's files anytime.
How does Seesaw work?
Seesaw is a platform for student engagement that inspires students of all ages to do their best, and saves teachers time!
Students use creative tools to take pictures, draw, record videos and more to capture learning in a portfolio.
Teachers find or create activities to share with students.
Families only see their child's work and leave comments and encouragement. Learn more about what families see here.
What platforms, browsers and operating systems does Seesaw support?
Seesaw works on every device type! The Seesaw Class and Family apps are available on iOS, Android, and Kindle Fire devices. You can also use Seesaw on the web using a computer or Chromebook on Chrome, Firefox, or Edge browser.
Note: Seesaw is not compatible with mobile browsers. If you are using a tablet or phone, please download the Seesaw Class app or Seesaw Family app.
Where can I download Seesaw?
Family Members, Parents and Caregivers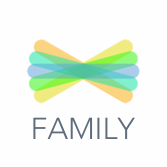 iOS: Download Family iPhone/iPad app
Android: Download Family Android app
Computers: Sign in on Family Website
Kindle Fire: Download Family app
I'm a Family member. How do I add my child's journal?
Students add posts to their journals. Student posts showcase the creative projects they've been working on in the classroom. This could include photos, artwork, videos, activities, notes, projects they've created in other apps, and more.
Families get notified when there are new posts in their student's journal. They can view posts and add likes and comments.
Seesaw requires an invite from your child's teacher in order to sign up. If you do not have an invite QR code or link, contact your child's teacher. Up to 10 family members can connect to one child's journal.
You can find lots of help on the Seesaw website: https://help.seesaw.me/hc/en-us